10 Things Expats Should Know About Healthcare in Vietnam
10 Things Expats Should Know About Healthcare in Vietnam
Vietnam has one of the fastest growing economies in the world, with an estimated GDP growth rate of 6.7% in 2015. So it's no surprise that many expats are moving there for work opportunities. As a country that has an abundance of history, a unique culture, stunning landscapes, and a comparatively low cost of living, it's obvious why Vietnam is a popular destination. Let's discuss 10 Things Expats Should Know About Healthcare in Vietnam.
If you are thinking of moving to Vietnam to live and work, here are 10 things you might want to know about its healthcare system.
1. Public Healthcare
Vietnam is currently working to introduce a universal healthcare system that will provide all residents with basic medical care. The system, approved in 2012, is called The Master Plan for Universal Coverage. The plan aimed to provide healthcare to at least 70% of the population by 2015, and 80% by 2020. It also planned to reduce out-of-pocket charges for public healthcare to less than 40% of spending by 2015. Whilst the exact outcomes of the scheme are unknown, the Vietnamese government is continuing to focus on increasing pay for doctors, strengthening the domestic drug market, and improving the quality of its hospitals and medical centers.
2. Private Healthcare
The slow and inconsistent implementation of Vietnam's public healthcare scheme means that many residents and expats take out private health insurance to cover their medical needs. This enables them to visit high-quality international facilities. Expats are not required to have health insurance in place to gain a work permit, temporary residency, or permanent residency. Over the past 10 years, the money for private healthcare spent in Vietnam has gone up by 241% (due to rising prosperity in the country), which is reflected in the standard of care.
3. Costs
In 2014, the World Bank granted Vietnam $106 million USD credit to improve its healthcare system. When its GDP started to grow in 2012, demand for health services also started to climb, and the country now spends 7.2% of its GDP on healthcare. The cost of healthcare in Vietnam is substantially lower than in other countries. A kidney transplant, for example, might cost $9,000 USD, while it could be $33,000–$72,000 USD in Singapore.
4. Rural Issues
Most doctors choose to work in urban areas of Vietnam, where the medical facilities and resources are more advanced. This means there is usually a shortage of available medical treatment in rural areas, which impacts the country's healthcare system in two ways: first, it means that people living in remote rural areas cannot access the healthcare they need; second, it often results in an unmanageable influx of rural patients in urban hospitals. Expats living outside of Vietnam's cities often choose to have private insurance so that they can travel to a city and make use of the country's private medical facilities instead.
5. Overcrowding and Bed Sharing
Overcrowding is a huge problem, even in Vietnam's best city-based public hospitals. The demand for healthcare is significantly greater than the availability of doctors and nurses. Indeed, capacity rates in places like Ho Chi Minh City and Hanoi range from 150% to 250%. As well as putting the medical staff under immense pressure, this means that there are often not enough beds available, and some patients have previously had to share beds. In 2014, 120 children died of measles in a hospital where they were all sharing beds.
The Ministry of Health committed to end bed-sharing in major hospitals by 2015, but the practice is still known to take place. There are just not enough beds available to meet demand: at Ho Chi Minh City Oncology Hospital, for example, there are 644 beds, though patient numbers can reach 1,438; at Cho Ray Hospital, there were 1,623 beds in 2010, but the hospital was expected to have 1,800 beds by this time.
6. Traveling Abroad
The long waiting times and sub-standard care offered by public hospitals means that more Vietnamese people than ever go abroad to receive medical treatment – from simple checkups to advanced procedures like heart surgery, chemotherapy, and cosmetic surgery. About 40,000 patients spend a total of nearly $5 billion USD per year for healthcare in Singapore, China, South Korea, France, and Thailand. Expats with international private health insurance would also be able to receive treatment and care abroad.
7. Visas and Work Permits
Though it is not essential to have private health insurance to apply for a work permit in Vietnam, expats will need to have a medical certificate that is valid for 12 months. Expats with a work permit are then able to apply for temporary residency or permanent residency.
8. Visiting the Doctor
While qualified doctors are few and far between in rural areas, they are widely available in cities like Hanoi and Ho Chi Minh City. Expats can visit private hospitals or joint practices to see an English-speaking, internationally trained doctor. Some facilities have doctors that deal specifically with the needs of the international community in Vietnam.
9. Health Risks
Health risks include infectious diseases like hepatitis A and B (though this is mainly in rural areas, where there are lower standards of hygiene), and mosquito-borne diseases like dengue fever and malaria (which can be prevented with anti-malarial tablets).
Experience the Insider community that takes your international lifestyle to the next level. Download your FREE guide
"18 Steps to Implementing Your Plan B" instantly!
10. Pharmacies and Prescriptions
Pharmacies are widely available in urban areas, but less so in rural areas. Expats who are on medication can bring a supply with them, as foreign prescriptions are not allowed in Vietnam. Alternatively, they can visit a local doctor to receive a new prescription. Many drugs that require prescriptions in the UK and U.S. are sold over the counter in Vietnam. Expats should carry a letter from their doctor listing their medication and dosage, to avoid any complications. While pharmacies are generally well stocked, there are some Western drugs that are banned (such as sleeping pills) or are in short supply.
In Summary
Public healthcare in Vietnam is improving, but high demand for healthcare means that hospitals are still overcrowded and under-resourced. Many residents are opting for international private health insurance or traveling overseas to receive treatment, due to the strain on the healthcare system and the lack of widespread healthcare in more rural areas. It is therefore a popular option for expats to take out private insurance to ensure they receive a higher standard of treatment and easy access to facilities. There are also many other free guides available with useful information about healthcare for expats in Vietnam.
Disclaimer: The information included in this article is provided for information purposes only and is not intended to constitute professional advice or replace consultation with a qualified medical practitioner. All information contained herein is subject to change.
Here is probably the most extensive ebook on Everything You Ever Wanted To Know About Eliminating Your Taxes, Protecting Your Assets And Regaining Privacy Over Your Life And Investments. It is called The Ultimate Guide To Going Offshore.  Visit our bookstore to purchase it today!
I hope you enjoyed reading this article: 10 Things Expats Should Know About Healthcare in Vietnam. If you have any questions, please contact our office HERE.
I've included some great articles for you to read, enjoy!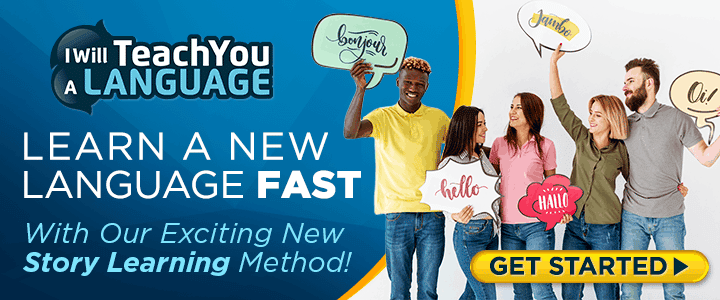 10 Best Places to See in Vietnam

Like Our Articles?
Then make sure to check out our Bookstore... we have titles packed full of premium offshore intel. Instant Download - Print off for your private library before the government demands we take these down!