Thank You for Subscribing!
Thank you for subscribing. You have successfully been added to our email newsletter list.
Please check your email account now to confirm you received our Welcome Message email. The Welcome Message email will have the links to download the complimentary handbooks.
You will not only get the Living in Mexico Newsletter — but also special email alerts and issues from The EscapeArtist Newsletter.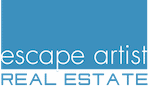 Also – please subscribe to our EscapeArtist International Real Estate Newsletter: Anyone moving abroad or thinking about living overseas has to know about the real estate in the most popular markets. You will receive international real estate buying guides, market reports, see the latest listings, and get information on international real estate investment opportunities. Not only all of that information but we have a growing network of international real estate agents to help you with buying, renting, or investing abroad.
If you do not want the International Real Estate Newsletter just wait for your email instructions for the eBooks.
Gracias!