Carter L. Clews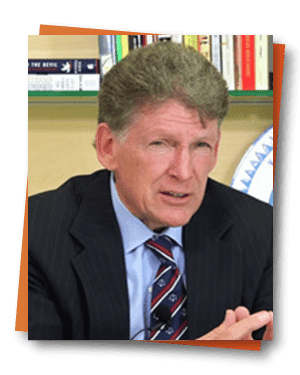 Carter L. Clews is a widely acknowledged marketing guru, award-winning writer, and former top political operative in Washington, DC. He is currently the founder and president of the Offshore Club. 
In the political arena, Clews began his career with the legendary Committee to Re-Elect the President, where he worked directly with Richard Nixon and his top staff. Clews also worked as the director of communications for the National Right to Work Committee, Americans for Limited Government, Judicial Watch, and the US Senate Conference of the Majority. At the Senate Conference, Clews introduced 40 new communications programs, including the first-ever satellite feeds directly from the US Senate, the first radio actuality system, and the first nationally distributed public access programming. 
While at ALG, Clews was credited by the prestigious World Tribune newspaper with "pioneering online political PR."
In the private sector, Clews served as the creative director for both Mike Warren Sports (the nation's leading handicapping firm) and Inphomation, a top producer of informercials. While at Mike Warren Sports, Clews wrote direct mail copy that generated more than $20 million annually. He also scripted the first regularly broadcast infomercial, "Beat the Pros." While at Inphomation, Clews won the prestigious NIMA Award for the "Infomercial Script of the Year" ("Roland Martin's Helicopter Lure"). And he wrote the only billion dollar-infomercial in TV history ("Psychic Friends Network"). Also while in the private sector, Clews served as the Senior Vice President for Gray & Company, Washington's most prestigious public relations firm. 
In 2021, Clews founded the Offshore Club, the nation's leading international organization for helping followers find homes in Central and South America. In less than a year, the organization has grown to more than 100,000 members. The Club is the only offshore organization that provides its members a free daily newsletter, as well as daily podcasts featuring many of the world's leading international experts on living "The Good Life at a Great Price" throughout Latin America.
Want to learn more from Carter? Check out Escape Artist Insiders magazine today!