Working and Traveling in Eastern Europe On a Budget
I have been living and working outside of the U.S. since 2009, when the Great Recession became very serious and jobs were closing down in my hometown of Miami, FL.
I had two options, really: get a job in Starbucks (which I had left soon after graduating college) or escape to a land very far away. While I didn't know exactly where I wanted to go, I had a Bachelor's Degree and an American passport, and I knew I could go teach anywhere.
Of course I chose option 2. Because all the cushy jobs in Bali or Malaysia required teaching experience, my first stop was Ulaanbaatar, Mongolia. It was as different from Miami as night and day – and while the cost of living was very low, the life, weather, and misadventures were a bit too much for me.
So my next stop was Vilnius, Lithuania, where eventually I met and married my beautiful wife. I have been here for about six years now. While it was difficult to live here in the beginning, the rewards of the relatively low cost of living mixed with the ease of access to the rest of Europe were too good to pass up.
Working as an ESL Teacher in Lithuania
When you, an American hopefully with a college degree, come here, your first (and probably only) option will be to start teaching English.
Although that might sound easy, speaking English fluently is not going to be enough for the more advanced students. And for the mid-level students, you'll need to have a good grip of grammar.
Luckily for me, I had about 13 months of training in Mongolia, so by the time I came to Lithuania I had some teaching and grammar experience under my belt. Even then, it didn't prepare me for the high standards and often pedantic learning styles here.
Working Unofficially
Technically, you're not supposed to teach here (or anywhere in the world) without some sort of permission (or individual activity certificate, as it's called in Lithuania).
However, if you don't have that piece of paper yet, there are many groups on Facebook where locals are actively searching for native speakers to help them with their English. This can be one-on-one, small groups, and even babysitting/teaching young children.
In order to get hired officially here, you have to jump through a lot of hoops, and the companies have to do a lot of paperwork, which is why many turn a blind eye to your so-called "pending" legal status. You will sign something like an Authorship Agreement, which means you pay your own taxes and the company washes its hands clean of your unofficial position.
When you start off freelancing, you'll probably be charging around €10 per academic hour (equal to 45 minutes) and then, over time, you can double that. If you have experience with preparation exams (such as GMAT, SAT, GRE, etc.) you could get around €25/ac. hour, and one class is two academic hours (or 1.5 hours in total).
If you have 2-3 classes per day, five times a week, that's a good salary here. With low utilities, fair food prices, and a bus card at €30/month, that's good enough to live a comfortable life and start traveling.
Experience the Insider community that takes your international lifestyle to the next level. Download your FREE guide
"18 Steps to Implementing Your Plan B" instantly!
Traveling Inside Lithuania & Eastern Europe
Lithuania is not so big that you'd spend more than a month traveling to its various spots. You definitely should visit the coast, especially Nida and Palanga, and the various lakes and natural parks inside the country.
That's great, but the best part is that you're inside the Schengen Zone, and you don't need any visas to get to the other parts of Europe.
You can travel up to Latvia and Estonia, then take a ferry to Scandinavia, which is great in the summer. One popular ferry goes from Tallinn to Helsinki, Stockholm, and even St. Petersburg in Russia.
Traveling to Western Europe
Or, you can go east through Poland.
I often tell my wife that, while Poland is nice, it is so large that you'd have to drive about 10 hours just to get through it. Sometimes I wish Lithuania was on the other side of Poland.
When you do make it through, however, you have your pick of Western Europe. There's Prague, Germany, Austria, Switzerland, Italy, France, Netherlands, and so many others.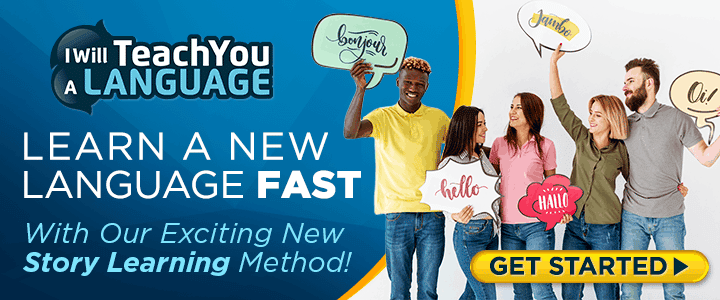 For Americans living in any big state, it's no problem driving from Czech Republic to Portugal, with so many fantastic and diverse countries in between.
Budget Travel Options
However, the only question now is how you'll get there. You could rent a car, but in Europe that is a very expensive option. Plus, you'll need an international driver's license just to rent the car, or borrow a friend's car and risk getting fined in every country you're driving through.
One popular option is to take a bus trip that goes to a few Western European countries. It will take about a week or 10 days, and cost you only about €50-€100.
You could also just go with low-budget airline Ryanair, which often has great deals. We went on a trip to Paris for only €50 per person for the weekend. With Airbnb, it was really cheap and we had a great time.
Your last option is, of course, to make friends and find someone who has a car and is willing to go. Many Lithuanians often drive to Riga, Tallinn, Warsaw, and even Minsk. For the price of gas, you can tag along and have some great times.
Final Thoughts
While the possibilities of work and travel are interesting to discuss, I have found one thing to be true: don't wait too long.
Don't wait until all the stars are perfectly aligned or everything is well-planned. That seems to be the antithesis to an adventurous life, a life full of discovery and going down uncertain paths.
If you are a tourist, then living, working, and traveling through cultures and learning about them is probably not for you.
However, if you're a traveler, then it's best to throw caution to the wind sometimes (while protecting yourself) and heading off.
I never thought I'd be in Europe, traveling to Sicily, Paris, London, Turkey, Russia, Egypt, Greece, Austria, Spain, and many other places so easily. Especially not when I was in the frozen tundra known as Mongolia.
But with a carefree yet safe attitude, I found myself traveling further and further and never looking back.
Enjoy yourself and travel to your heart's content!
Author bio: Bernard Meyer is a food lover, food thinker, and aspiring food blogger with his wife over at MeyerFoodBlog.com. He enjoys trying to cook with his wife while their free-spirited daughter runs around and creates an artistic mess. They love to cook different varieties of food, although Indian and Chinese are two of their favorite cuisines. You can follow them on Facebook and Pinterest.

Like Our Articles?
Then make sure to check out our Bookstore... we have titles packed full of premium offshore intel. Instant Download - Print off for your private library before the government demands we take these down!