Owning properties abroad is a popular way to diversify your investments and assets. The beauty of diversification is that it allows you to protect your investment capital in case your domestic real estate investments are hit by the ever-changing economic conditions in the U.S. In many cases, you will find great opportunities to take your investment overseas by evaluating the booming real estate market in other countries. Needless to say, you need to obtain a clear understanding of the laws and tax codes in the foreign country where you are looking to invest.
Once you have invested in properties overseas, you don't just leave it there and wait for its value to increase over time. If you want to amass a fortune through international real estate investments, an active and ongoing management of your properties is vital.
We highlight some of the simple steps you can take to increase the value of your property investments abroad, so you can increase your net worth with this source of income:
Detail Cleaning
This is one of the simple steps you can take that will have an immediate impact on the value of your property. You will be surprised how regular home maintenance and decluttering can make your life so much easier when it is time to rent out or sell the property. As an investor who lives away from your real estate investments, you may opt to hire professional cleaners and schedule them to come in a bi-weekly or monthly basis. You can also hire a caretaker to keep watch of the property while you are away. This way, you have someone trustworthy who will monitor the comings and goings of people, including cleaners, on your property. After an initial deep clean of the place, you can commit to a regular ongoing clean to preserve the improvements in the property.
Stay on Top of Maintenance Work
Real estate companies have a dedicated property management department to keep their buildings competitive with other properties in the area. As an independent investor, it is crucial that you also keep on top of maintaining the property to enhance its profitability and minimize repair costs. In addition, a routine maintenance of the place can improve tenant retention, which in turn allows you to earn continuously without needing to look for new tenants every few months.
To keep on top of maintenance, it is a good idea to invest in trusted contractors and vendors who will look after the essential maintenance works. Have them perform a regular inspection of the property to give tenants an assurance that maintenance works are efficiently looked after.
Work on Improving Your Property's Curb Appeal
We all know that first impressions are lasting, and it is no different when it comes to properties. If an appraiser or potential buyer is coming to check on your property, you want to make a good impression from the get-go, which means impressing them even before they enter the house. So how do you do it? The first step is to assess the curb appeal of the house by looking at it from afar, and comparing it with other houses in the neighborhood. Then evaluate whether your property measures up to houses on the street, or whether it needs any improvement to make it look more appealing to prospective tenants or buyers.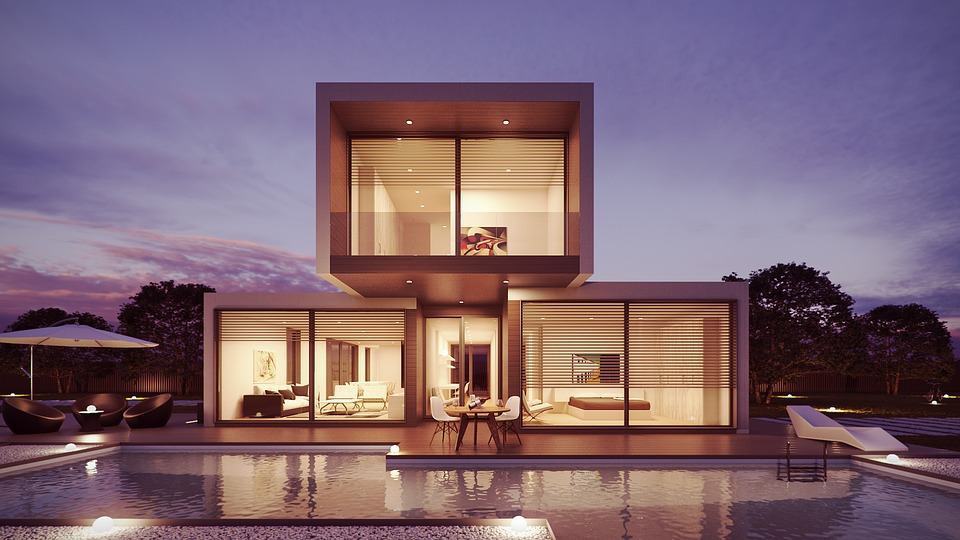 There are simple ways you can freshen up the exterior of the property. We go over some of them here:
Add flowers on the front yard so you can set your property apart from houses that are dominated with just an open space and green grass

Make your front deck the focal point of the property by designing it with a minimal layout and color accents that can attract the attention of potential renters

Upgrade the garage doors to inject a visual appeal to the property. Choose between traditional and modern garage doors without deviating too much from the overall design and color palette of the house

Emphasize the design and architecture and show off the nighttime curb appeal of the house by putting lights on focal points outside, and illuminating doorways.

Paint the roof of the porch with a different color to create contrast between the main house and the extension of the house
Invest in Property Renovations
Renovations and cosmetic changes in the property are crucial to keep it aligned with the properties that are also on sale in the market. However, this does not mean that every change you make in the house can increase the value of the property. For this strategy, focus on renovating smartly by making a list of all the changes you want. Once you have the list, distinguish which ones are essential and which ones can be skipped. For example, extensive landscaping may encourage prospective tenants to consider your property, but it won't add as much value to it, as there are tenants or buyers who will be unwilling to maintain a garden full of mature plants. On the other hand, a fresh coat of paint will cost less but can revive a tired space and make the area look more appealing to buyers.
Examples of big-ticket renovations are the bathroom and kitchen. Although renovating these areas are costly, they will add value to your property. The kitchen can add the most value to, so do not be afraid to invest in renovating this room. Be careful in shelling out money for this project though. You don't want to go beyond the expectation of the local market and end up overspending. As a general rule of thumb, aim to spend no more than two percent of your current property value for a kitchen remodeling. So if the current value of your property is $200,000, you should spend $30,000 or less to reduce the risk of overcapitalization.
The specific requirements of your target market is another important consideration when doing a remodeling of the house. Ideally, you should match the features of your property with the expectations of your target market. Family buyers, for example, have specific requirements in the number of bedrooms and in the proximity of the property to all necessary amenities. Keep this in mind when doing a property renovation, and consider whether you need to add an additional room to increase the rental or sale value of the house.  
Like Our Articles?
Then make sure to check out our Bookstore... we have titles packed full of premium offshore intel. Instant Download - Print off for your private library before the government demands we take these down!