The UK is probably one of the most common choices for North Americans looking to move abroad. Common language, similar values, minimal culture shock, close to the States. While the cost of living in London and the conversion rate to the U.S. dollar may not be favorable, the familiarity, quality of life, and culture may be worth the price of admission.
With the rise of the Brexit era, global attention has shifted towards the UK. Those who were passingly curious about moving to the country are now scrambling to figure out their options before imminent changes come down the road. Even EU passport holders are now taking a close look at UK immigration policies, as they may be on the outside looking in when Brexit takes full effect.
Below are the current policies offered to foreigners looking to live abroad in the United Kingdom:
Working in the UK
In order to legally move abroad to the UK for work or study, you'll need to qualify for one of the following point-based tiers:
Tier 1 for Exceptional Talent or Graduate Entrepreneurs:
The Exceptional Talent Visa is offered to 1000 applicants a year in the fields of humanities, engineering, medicine, digital technology, arts, or science. They will have to have a major endorsement by an esteemed institution in their field or be able to prove significant contributions in the area of their expertise.
The Graduate Entrepreneurs Visa is for foreign nationals that have graduated from UK universities and have been endorsed by their institutions or the government to remain in the country.
Tier 2 for Skilled Workers:
This visa is geared specifically towards filling a job opening that had been unsuccessfully advertised and offered to members of the EEA (European Economic Area) first. Applicants will need sponsorship and a job offer from a UK company.
This is also the type of visa used for athletes who are signed to play for a UK sports team, or for those working in global companies who were transferred to a UK branch. They will have to apply under the category of long-term staff, short-term staff, graduate trainee, or skills transfer – each coming with their own minor restrictions.
Tier 4 Student Visa:
FREE GUIDE! Get Essential Information on Protecting Your Assets
18 STEPS TO IMPLEMENTING YOUR PLAN B
In order to qualify for a student visa in the UK, you'll need to provide a letter of acceptance and any enrollment applications/documents associated with the recognized institution of your choice. To maintain this visa, you'll need to spend a weekly minimum of 15 hours towards credited study and be able to cover the cost of the course/room/board.
Retiring in the UK
For those scanning the globe for an overseas retirement destination, the UK might seem like a perfect landing spot. However, at present, there is no retirement visa for non-EU citizens to move to the UK.
In the past, there was a program called the visa for "Retired Persons of Independent Means," which granted expats residency in the country if they could prove a minimum disposable income of at least £25,000 without working in Britain. This program was scrapped a few years back, and no new option has been offered in its place.
Therefore, for people from outside of the EU (and maybe not even EU citizens, post-Brexit) to retire in the UK, they will have to qualify for one of the investment visa programs – which come with a significantly higher price tag.
Note: Those who qualified and obtained the UK retirement visa before it became discontinued, are still able to renew it and remain in the country for the time being.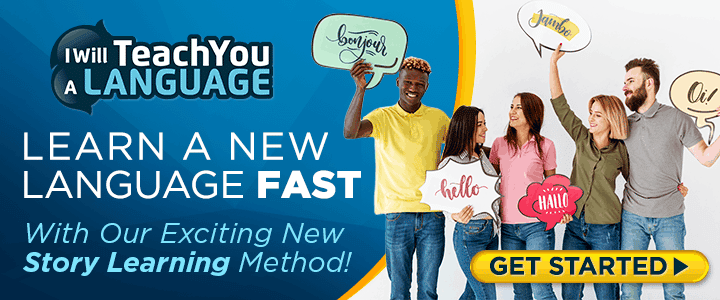 Investment Visa Options
Currently, there are two main types of investment visas that the UK offers to foreign nationals, at two drastically different price points: UK Tier 1 Immigrant Investor Program and the UK Entrepreneur Program.
UK Tier 1 Immigrant Investor Program:
This investment visa is geared towards high net worth individuals who can make a £2 million investment into government bonds or share capital, to be held for at least 5 years. Once approved, the applicant will be given 3 years of temporary residency, renewable for 2 additional years. At this point, the investor can obtain permanent residency (ILR – Indefinite Leave to Remain) in the UK. This allows them to travel in and out of the UK freely (temporary residency requires you to stay around 9 months a year in the country), so long as you don't spend more than two consecutive years abroad. Unlike the Entrepreneur Program, the Tier 1 Program requires no interview, medical examination, or language test.
For the ultra-wealthy, an investment of £5 million or £10 million can reduce your time until permanent residency to 3 or 2 years, respectively.
UK Entrepreneur Program:
This program is much more affordable than the Tier 1 investment option, though it has more restrictions. Investors will need to invest £200,000 into a new business in the UK, employing 2 local citizens. The investor himself will need to be living in the UK and running the day-to-day operations of the company. After 5 years of this visa, residents can apply for ILR.
In these times of global scrutiny on the UK, amidst the uncertainty of Brexit changes, it is crucial to keep up to date on the fluidity of UK immigration laws. Before deciding to take the leap to move abroad to the United Kingdom, contact your local consulate or embassy for current requirements.
Author Bio:
Tyler Sorce is an American writer and digital nomad currently living in Lisbon, Portugal. In a past life he was a chef in Manhattan and Paris, follow his travels and favorite dishes on Instagram.

Like Our Articles?
Then make sure to check out our Bookstore... we have titles packed full of premium offshore intel. Instant Download - Print off for your private library before the government demands we take these down!