Growing up, one of my favorite restaurants to go to was the Cracker Barrel®. This restaurant served "down home" traditional cooking: butter rich mac n' cheese; thick, buttery pancakes; succulent steaks served with thick, butter-laden baked potatoes (in true "down home" fashion, butter was an integral part of the menu). The restaurant also had a "down home," traditional style to it, with exposed wooden ceiling beams and a big fireplace. The porch was always filled with large, wooden rocking chairs and wooden barrels adorned with checkered cloths and checker sets.
This style of patio was of course very enjoyable, but, in terms of modern patio and outdoor furniture decor, it has become outdated. Patio and outdoor furniture fashion has gone through many changes throughout the decades and is still changing. New trends are making their way to the forefront all the time. Here is a list of some of the latest trends in outdoor furniture.
Go Modern with Concrete
Concrete is becoming trendy in outdoor furniture, especially when mixed with other materials like stained glass. Although some might find it a contrast to the natural feel of other outdoor furniture, the sleek, modern look that this material creates is welcomed by many. In fact, the contrast of natural and non-natural is a big trend making its way to a plethora of trendy outdoor furniture sets. In addition, concrete is desirable for its weather-resistant qualities. Speaking of weather-resistant…
Teak is In
To contrast the modern feel of concrete, teak is becoming incredibly trendy in 2016 for its natural look. Teak has a rich, honey hue that is beautiful and natural all at once. Often, the naturalness of teak is juxtaposed with concrete to create a very desirable contrast of style. And like concrete, teak is incredibly weather resistant, perhaps even more so than concrete. Teak is a porous wood, and is naturally resistant to rot, fungus, termites, and fire. This wood is weather (and basically everything else) resistant, as well as low maintenance. No wonder it's trending.
Goodbye Wrought Iron
Elaborate wrought iron outdoor furniture is out. Outdoor furniture is trending towards simple and low maintenance, and the elaborate nature of wrought iron diverges completely with this concept. In addition, although generally low maintenance, wrought iron can occasionally rust, meaning some maintenance is required.
Go With the Flow
Elaborate lawns and gardens that require massive amounts of care are becoming less fashionable in favor of simple outdoor designs that mimic a comfortable, homey feel. Once again, another example of high maintenance going out of style. What's trending is simple, comfortable outdoor styles that create an easy and comfortable flow from indoors to outdoors.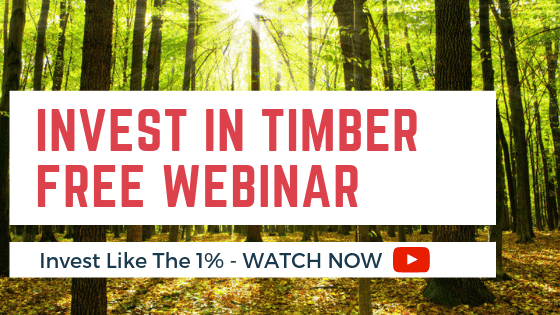 Why is Teak Trending
Some who see teak on this list might be asking themselves, "Why is teak on this list and why is it trending?" Well, there really are many answers to this question. The first would be that teak falls in line with the simple, low maintenance, comfortable, and natural trend that is sweeping outdoor furniture. In addition, teak is a beautiful, natural material that acts as an amazing compliment to other, non-natural materials like concrete. Considering how mixed-material is a big trend in outdoor furniture now, teak plays an integral role, working as an elegant complement to non-natural materials.
Why Teak Makes the Perfect Outdoor Furniture
Teak really is the perfect material for outdoor furniture. It generally resists fading from exposure to sunlight, but like all woods, will develop a patina over time. Its patina, much like its natural color, is quite beautiful though. Even more importantly, teak possesses a multitude of qualities that make it incredibly low maintenance and long lasting. It is naturally resistant to rot, fungus, termites, and fire. Teak is basically resistant to any tragedy that might befall a piece of outdoor furniture.
Consider this: teak is one of the most highly sought after materials used to make boat decks. Boat decks, which spend literally their entire existence being beaten down by sunlight and having lake or even salty ocean water splash against them. If teak can resist all of these natural forces wearing against it, then it can certainly resist the relatively mild wear and tear that outdoor furniture endures.
If you'd like to learn more about teak, watch this special presentation a bit and discover all of the many wonderful qualities that teak possesses. Not only is teak incredibly fashionable, and incredibly in-style at the moment, but it is also a high-quality investment and in need of preservation.
In-demand, yet of dwindling supply in the marketplace, Teak is a remarkably valuable hardwood that is extremely durable, practical, and beautiful. To learn more about this opportunity watch this special presentation by Rachel Jensen and Mikkel Thorup.
FREE GUIDE! Get Essential Information on Protecting Your Assets
18 STEPS TO IMPLEMENTING YOUR PLAN B

Like Our Articles?
Then make sure to check out our Bookstore... we have titles packed full of premium offshore intel. Instant Download - Print off for your private library before the government demands we take these down!