In the 21st century, the traditional notion of work has undergone a seismic shift. The surge in digital connectivity has birthed a new era that champions flexibility, freedom, and remote working capabilities. The traditional office has been unshackled by the relentless march of technology, giving rise to a new breed of workers: digital nomads and expats, for whom the world is not just a playground but a place of business.
This transformative wave has fueled the relentless growth of digital nomadism and the expatriate culture, reshaping the global workforce landscape. As of 2023, this lifestyle no longer belongs to a niche community but has become a widely embraced movement.
Several pivotal data points underscore this growth:
A report from FlexJobs highlighted that remote work has grown by 44% over the last five years. This surge has enabled individuals to work from anywhere, catalyzing the digital nomad trend.
According to a study by MBO Partners, the digital nomad population has a significant economic impact, with an estimated revenue of $787 billion in the U.S. alone, suggesting a robust ecosystem that supports and is bolstered by this lifestyle.
An increase in remote job opportunities is a key driver. About 16% of companies are fully remote, showcasing a shift towards a more flexible work environment​​.
Financially, remote work proves advantageous, with remote workers earning, on average, $19,000 more annually than their in-office counterparts​​.
But what's propelling this growth? Several factors contribute to this upward trajectory, including the desire for a better work-life balance, the quest for new cultural experiences, and the increasing feasibility of sustaining a mobile lifestyle. Technology has been the linchpin, ensuring that as long as there is a stable internet connection, the world is your office.
In this article, we will list the top 100 destinations that have become top hotspots for digital nomads and expats in 2023, offering a blend of cultural richness, connectivity, affordability, and vibrant community life. But before that, what is it about these cities that makes them top digital nomad and expat destinations?
Top Reasons Digital Nomads and Expats Love These Destinations
Digital nomads and expats are always searching for destinations that offer more than a temporary getaway. Most are looking for a location with a comprehensive lifestyle. The attraction of the top 100 destinations for these global citizens stems from a blend of practical amenities, cultural richness, economic benefits, and the indefinable charm of diverse locales. Here's a look at what makes these places the crème de la crème for digital nomads and expats in 2023.
Blazing-Fast Internet Speeds
Digital nomads and expats prioritize destinations with high-speed internet, ensuring they can work efficiently and stay in touch with clients and family. Tokyo, Japan, stands out as a tech haven, boasting some of the fastest internet speeds in the world, making it perfect for those in IT and creative industries where large file uploads and downloads are daily occurrences. Similarly, Seoul, South Korea, offers cutting-edge connectivity, enabling seamless video conferencing and reliable access to cloud-based services, which are crucial for remote work.
Cost of Living Tailored to Your Budget
The beauty of a nomadic lifestyle is the ability to find destinations that fit various budgets. Cities like Chiang Mai, Thailand, and Cuenca, Ecuador, are favored for their low cost of living, allowing expats to enjoy a comfortable lifestyle without breaking the bank. Affordable housing, inexpensive local food, and reasonable healthcare contribute to a reduced financial burden, enabling longer stays and a better quality of life.
Seamless Connectivity and Transport
For nomads who like to explore or move around frequently, efficient transport is a game-changer. Cities like Berlin, Germany, offer a comprehensive public transport system that is punctual, affordable, and well-connected, making it easy to traverse the city for work or leisure. Tokyo, Japan, is also known for its efficient transport network and would be a relevant destination for this factor. These destinations provide the freedom to roam while ensuring that no meeting is ever too far away.
Vibrant and Supportive Communities
A supportive community can make all the difference in adjusting to a new city. Nomads flock to places like Bali, Indonesia, where there's a strong sense of community among expats. Ubud, in particular, is a hub where one can find mentorship, networking opportunities, and social gatherings. Similarly, Barcelona, Spain, is known for its expat-friendly environment, offering a mix of locals and internationals that foster a welcoming atmosphere for newcomers.
Diverse Coworking Spaces
The rise of coworking spaces has become a cornerstone of the nomadic lifestyle. Cities like Boulder, Colorado, USA, and Kuala Lumpur, Malaysia, are replete with options for coworking environments, catering to different tastes — from quiet, library-like spaces to creative hubs buzzing with collaboration, allowing nomads to choose the right atmosphere that sparks their productivity.
Cultural and Recreational Opportunities
Being able to unwind and enjoy one's surroundings is as important as work. Cities like Cape Town, South Africa, and Kyoto, Japan, offer many cultural experiences and recreational activities. Whether it's exploring the local history, enjoying the natural landscapes, or indulging in the arts, these cities provide a balanced lifestyle that caters to both work and play.
Experience the Insider community that takes your international lifestyle to the next level. Download your FREE guide
"18 Steps to Implementing Your Plan B" instantly!
Safety and Quality of Life
Safety and a high quality of life are top priorities for anyone settling into a new place. Cities like Munich, Germany, are consistently ranked high for safety. They offer excellent quality of life with clean environments, low crime rates, and a high standard of living, making them attractive for long-term stays.
Healthcare and Wellness
Access to quality healthcare is crucial for nomads, who often rely on private health services. Cities like Bangkok, Thailand, and Kuala Lumpur, Malaysia, are renowned for their world-class healthcare facilities, which are both affordable and accessible, offering peace of mind for those far from home.
Political and Economic Stability
Stability is critical for a stress-free nomadic experience. Nomads often choose destinations like Prague, Czech Republic, and Tokyo, Japan, for their stable political climates and robust economies, translating into safer and more predictable living conditions.
Food and Cuisine
The local food scene is often a joy of travel and can be a comfort for expats. Places like Naples, Italy, and Oaxaca, Mexico, are gastronomic delights, offering everything from street food to high-end cuisine, allowing nomads to explore new flavors and find a taste of home.
Language and Expat Services
Navigating a new country can be daunting without the local language. Cities that offer several language and expat services make the transition easier. Locations like Barcelona, Spain, and Berlin, Germany, provide a range of language classes and services aimed at helping expats integrate smoothly into their new environment.
Environmental Consciousness
For eco-conscious nomads, destinations that prioritize sustainability are appealing. Cities that lead the way in environmental initiatives, offering green spaces, promoting recycling, and supporting sustainable living practices are a huge draw for digital nomads and expats looking for a place that champions sustainability. For example, Berlin has been recognized for its "Green Roof" and "Urban Gardening" initiatives. The city has extensive bike lanes, making cycling a popular and eco-friendly mode of transport among residents and expats. Similarly, Cape Town, South Africa, has taken notable strides in environmental protection, particularly water conservation. At the same time, Valparaiso, Chile, engages in various ecological efforts, including progressive urban development plans focused on sustainability.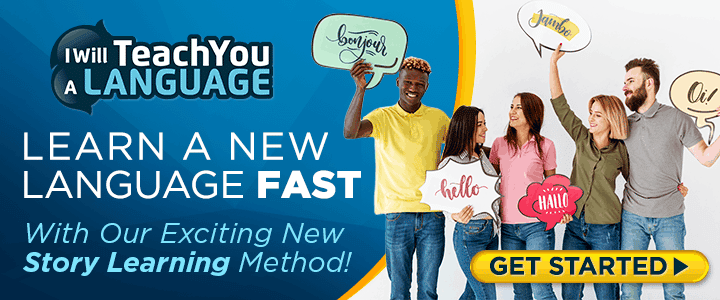 Top 100 Destinations for Digital Nomads and Expats in 2023
From the above factors, the destinations on our list tick most boxes, making them attractive locations for remote working. So. without further ado, let's jump into the list you've been waiting for. Drum rolls, please! 🥁🥁🥁
Here are the top 100 digital nomad and expat destinations for 2023:
Argentina
Buenos Aires
Mendoza
Albania
Saranda
Bahamas
Nassau
Barbados
Bridgetown
Bermuda
Bermuda
Bolivia
La Paz
Brazil
Florianópolis
Rio de Janeiro
Salvador
São Paulo
Bulgaria
Bansko
Plovdiv
Sofia
Cambodia
Phnom Penh
Siem Reap
Chile
Santiago
Valparaiso
Costa Rica
San Jose
Santa Teresa
Croatia
Rijeka
Split
Czech Republic
Prague
Ecuador
Cuenca
Egypt
Dahab
Estonia
Tallinn
France
Lyon
Montpellier
Georgia
Tbilisi
Germany
Berlin
Munich
Greece
Athens
Chania, Crete
Hong Kong
Hong Kong
Hungary
Budapest
India
Bangalore
Goa
Indonesia
Bali (specifically Seminyak)
Ireland
Galway
Italy
Naples
Turin
Japan
Kyoto
Osaka
Tokyo
Malaysia
Kuala Lumpur
Penang
Malta
Sliema
Mexico
Guadalajara
Merida
Mexico City
Oaxaca
Playa del Carmen
Querétaro
Tulum
New Zealand
Queenstown
North Macedonia
Skopje
Philippines
Cebu
Manila
Poland
Krakow
Portugal
Azores
Ericeira
Lagos
Lisbon
Madeira
Portimao
Porto
Romania
Timisoara
Serbia
Belgrade
Slovenia
Ljubljana
South Africa
Cape Town
South Korea
Jeju Island
Seoul
Spain
Barcelona
Fuerteventura
Gran Canaria
Las Palmas
Madrid
Malaga
Mallorca
Seville
Tenerife
Taiwan
Kaohsiung
Taipei
Thailand
Bangkok
Chiang Mai
Chiang Rai
Koh Lanta
Pai
Phuket
Turkey
Antalya
Istanbul
United Arab Emirates
Dubai
USA
Asheville, North Carolina
Boulder, Colorado
Las Vegas, Nevada
Uruguay
Montevideo
Vietnam
Da Nang
Ha Long
Hanoi
Ho Chi Minh
In Summary
The list above presents a vibrant array of destinations for digital nomads and expats, each locale offering its unique blend of culture, convenience, and connectivity. From the bustling streets of Bangkok to the serene beaches of Bali, the historic charm of Prague to the modern allure of Dubai, the world has never been more accessible to those who seek to work and live beyond traditional boundaries.
The diversity of the top 100 destinations reflects a global community that values the freedom to choose one's path. Whether it's the tech hubs of Tokyo and Seoul for the gadget-savvy wanderer, the quiet retreats of Chiang Mai and Cuenca for those seeking a slower pace of life, or the cultural hotspots of Barcelona and Berlin for the cosmopolitan spirit, there is a corner of the world for every taste and working style.
This list serves not only as a guide but also as an inspiration for digital nomads and expats to explore new horizons. It demonstrates the ever-growing possibilities that remote work can bring, opening doors to experiences and lifestyles once thought impossible. As the world continues to navigate the complexities of a post-pandemic world, these destinations offer a blend of opportunity, adventure, and the promise of a global community, connected not by location but by the shared pursuit of a life less ordinary.
As we look to the future, it's clear that the trend of digital nomadism and expatriation will only continue to grow, further blurring the lines between work and travel. The top 100 destinations for digital nomads and expats in 2023 are more than just places—they are the starting points for journeys that redefine what it means to live and work in the 21st century.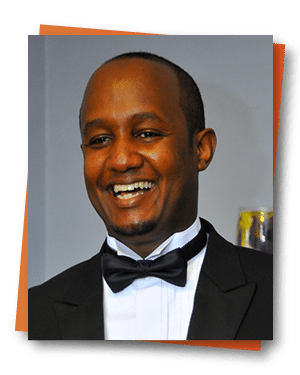 Dan is passionate about creating stories that help people discover and navigate unique perspectives and better understand the world around them. Aside from writing, Dan is an avid amateur marathon runner.

Like Our Articles?
Then make sure to check out our Bookstore... we have titles packed full of premium offshore intel. Instant Download - Print off for your private library before the government demands we take these down!