The Perfect Part-Time Income for Your New Life Overseas – Part 2
In the first part of this article, Lori described how easy it is to start generating part-time income from photography, and shared some great testimonials. Click here to return to Part 1 of "The Perfect Part-Time Income for Your New Life Overseas."
The freedom and flexibility to work for yourself aren't the only perks to this part-time business though.  Photography is a great new venture for your life overseas because:
1. It will give you a sense of purpose. Taking photos will force you to explore your new surroundings and look at them with the eyes of a photographer. You'll be much more observant, you'll delve much deeper into the local culture than you would otherwise, and you'll always be on the lookout for a story to tell with pictures. There's a good chance your new part-time business will help you assimilate faster.
2. You get to work at something you're passionate about. Since you can take pictures of practically anything you choose, why not focus on an area you're already passionate about? Architectural buff? Seek out historic buildings. Love animals? You could focus on pets. Other hot areas you could zero in on include people, landscapes, tourist spots, food and drink, churches, gardening, or nature.
3. The joy and satisfaction of seeing your pictures in print. Sure, you can make good money in photography, and I'll show you how in a minute. But besides the money, there's a certain sense of pride when your pictures get published. Sheila Fox Tanksley of Santa Barbara, California, got a picture from her trip to Romania published in the local News-Press newspaper. Cathy Metzinger said, "My photo got chosen by BudgetTravel.com as 'one of their favorites,' and it will appear on related stories and pages across the Budget Travel website…how cool is that?"
4. It's fun. After selling a couple photos to a doctor friend, Sue Wright landed an unexpected perk – a free flight on a private jet to Vancouver, Canada, to take more pictures! Newsletter publisher Gary Scott said he actually gets raves from his readers now about his photos instead of what he writes. Diane Simpson got several of her photos hanging in a local Outback Steakhouse restaurant after a chance encounter with the manager. "This is more fun than working!" she says.
Plus, on top of all of these great reasons, the money you can earn with your new photography pursuits isn't bad either, as I mentioned earlier.
You can sell your photographs to three main markets:
1. Microstock photo agencies like iStockphoto.com, Shutterstock.com, or Dreamstime.com accept submissions, and when your photos are accepted, you make money each time one of them sells. It can be slow going at first, but when you have thousands of photographs accepted by these agencies, the money can really start to add up.
2. Newspapers and magazines are always looking for photographs. The key here is doing some research first. Find out what magazines are looking for and identify magazines that cover topics you like to take photos of. Visit those magazines' websites and find their photo submission guidelines.
3. Fine art. Professional photographer Rich Wagner advises starting locally in your own hometown. Local scenes are often what sell best, and you can sell your work on the walls of cafés and coffee shops or on consignment to galleries.
And depending on how much time you want to commit to it, your income can vary.
Experience the Insider community that takes your international lifestyle to the next level. Download your FREE guide
"18 Steps to Implementing Your Plan B" instantly!
You may have modest goals, like microstock photographer Steve Collender of St. Louis, Missouri. When he first started, his only goal was to use his photography income to pay the cable bill. He did that after only two months. And, after his second year, he was already covering his mortgage, with money left over.
Terry Robinson specializes in pet photography on a very part-time basis. Last year it added a little over $10,000 to his bank account. He says, "The income is real and it's always there as long as I can take a picture."
Wendy Collum is taking a different approach and making bigger sales. She made up some photo books and ordered some canvas and metal prints of her work. After her husband hung up his birthday gift at his office, Wendy got a $1,500 sale to one of his colleagues. She also displayed some of her work in a mini-gallery at a Wellness Center, and says people are begging for her photo books.
The best thing is, you don't need any experience to get started. Professional photographer Shelly Perry was once in social work. Fine Art photographer Rich Wagner was in department store management. Travel photographer, Efrain Padro practiced law, and top iStock photographer Lise Gagne left school before she turned 16 to pursue something creative. Today they're each making nice money as professionals, living life on their own terms and they LOVE what they do.
If your retirement dreams include living overseas, taking and selling photographs is a great way to help fund your new life. It's easy to jump in, no matter where you are in the world.
Lori Allen is a Director at Great Escape Publishing, an EscapeArtist partner. Subscribers, watch your inbox for information from Great Escape about how to generate part-time income from photography.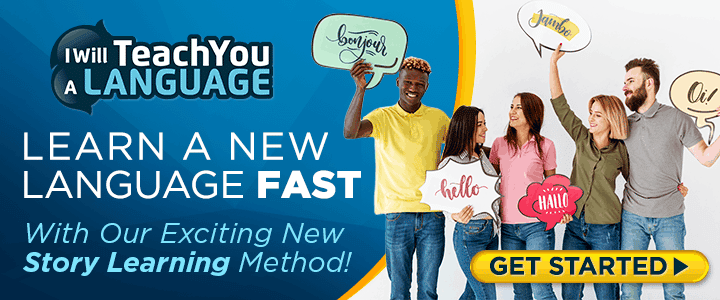 Like Our Articles?
Then make sure to check out our Bookstore... we have titles packed full of premium offshore intel. Instant Download - Print off for your private library before the government demands we take these down!