It is only a short while ago. We are walking along the quaint hillside roads, at an elevation of almost 8,000 feet. Such high-altitude hikes are never easy. However, my senses were so captivated by the experience that I hardly noticed the elevation. Street vendors were everywhere as we pushed along the throngs of people out on the streets, soaking in the sunshine of this beautiful day.
An ice cream vendor store to the left offered smiling children a "made-to-order" ice cream delight, with soft-serve vanilla creamy goodness and the selected toppings from a menu of 15-20 options. To the right, a boutique custom furniture store stood at the ready to take an order for that perfectly designed piece that would complete the ideal home. Everywhere there was an assault on the senses…bakery scents wafting through the air…a quaint cafe tucked away into a courtyard…the visual splendour of a unique art gallery. I was standing amidst one of the great hidden treasures of the world – the small sierra town of El Retiro, Colombia.
Wait a minute! I know someone must be asking, "Why is a guy who resides in Ecuador, writes about Ecuador and wants to encourage folks to explore Ecuador…well…writing about Colombia?" Because I promised from Day 1 that my readership would get the straight story and unbiased options. El Retiro, Colombia is an ideal option for those still seeking the long bygone days of yesteryear, when Cuenca, Ecuador was still a quiet, charming, sedate and unpolluted experience, with nary a sight of traffic congestion. While those days are long gone for Cuenca, the same charming option still exists in places like El Retiro, Colombia and its almost identical "sister-city" of Chordeleg, Ecuador. The latter a scant 45 minute drive from the heart of Cuenca.
However, allow me to digress. My partner Noelia and I are running crazed preparing for another trip. The usual…clothes flying about…suitcases being unzipped…the last minute rush to gather all the required materials for our business trip to Medellin, Colombia. We are equal parts excited and exhausted. In the haste and rush, Noelia, almost without thinking, grabs a Mango to snack on along the way, tosses it into her suitcase and we depart for Medellin.
The drive to the airport is filled with note talking, discussion points and a myriad of business calls. We…and the mango…arrive intact to José Joaquín de Olmedo Airport, in Guayaquil, Ecuador. The flight to our connection in Quito goes smoothly. That would change promptly.
In Quito, we discover that in our rush, Noelia forgot her old passport which contains her original Visa stamp. Immigration officials refuse to let her board the international flight to Medellin. She…and the still uneaten mango…must make the long, arduous return flight to Guayaquil, then a 2-hour drive to the coast to retrieve her passport. I must press on for an early morning next day meeting in Medellin. I say goodbye to Noelia and, oddly enough subconsciously, to the mango, which has now become a focal point of conversation.
I arrive on time into Medellin, where Noelia and the mango safely meet up with me the afternoon of the following day. Oddly enough, in Noelia's haste to arrive in Medellin, complete with a sleepless night at the airport, she totally forgot about the mango being in her suitcase.
If you haven't been to Medellin, Colombia recently, be prepared to be surprised! A marvellous modern, high-tech metropolis, with all the conveniences of a major city-center, Medellin offers gleaming modernity against the backdrop of what almost seems a lush garden environment, all perfectly settled at about 5,000 feet above sea level. The climate is perfect…sunny, warm…a perfect 78 degrees or so. The true "Land of Eternal Spring", as Cuenca, Ecuador is often misrepresented. Everywhere one looks your eyes capture tall palms and lush greenery. For a major urban center, Medellin is blessed with a multitude of green space that makes the city feel "small town" and charming.
Medellin is filled with cultural enchantment, fine dining options and an active Casino nightlife. Several neighbourhoods are dotted with posh cafes, exceptional cuisine and boutique shops, all nestled within tree lined, sun-soaked streets. For those that have been drawn to Cuenca, Ecuador due to the promise of culinary delights, art galleries and exotic symphonies, well…Medellin offers all that with more grandeur, at an ideal climate and similar pricing, if one knows where to look.
Surprisingly, I felt extremely safe in the city of Medellin, Colombia. Mind you, no city with a population of over 3.8 million people is going to be devoid of "danger zones", but long gone are the "B-movie" days of rampant drug cartels and violence on the streets. The segment of Medellin in which I walked, El Poblado, could easily have been stolen from many parts of Miami, Florida in terms of modernity, convenience and chic. I couldn't help but note, this has everything Cuenca, Ecuador boasts, only more…with the ideal climate to boot!
After a night of only limited exploration and mostly relaxing at the hotel, I went off to the airport where I met Noelia, who arrived back in Medellin, proper Visa stamps in hand, with her trusty mango companion in tow. Customs had come…customs had gone…the mango remained tucked into her suitcase. We began preparations for what we would deem the "Medellin Summit", a series of critical business meetings over several days, These meetings were to be had at the Hacienda of a business associate of ours and we were sort of half-looking forward to the peace and quiet of the countryside, but half lamenting "escaping" such a beautiful city like Medellin. We were in store for further surprises.
As we departed for the Hacienda, we took a well-maintained winding and climbing road, up away from the Medellin valley, to the higher, lush green hillsides that surround the city. It was a winding and turning road, with each curve offering another eye-catching surprise of nature's bounty and splendor. Each twist and turn also revealed that even far away from the city centre, the surrounding countryside of Medellin was surprisingly modern, with picturesque shopping centers, homes and even hospitals popping up along the way. It was eye opening how far development had spread, but high-end, quality development that seamlessly blended with the surrounding countryside. Noting my enthusiasm, our host uttered, "You ain't seen nothing yet." He was right.
Experience the Insider community that takes your international lifestyle to the next level. Download your FREE guide
"18 Steps to Implementing Your Plan B" instantly!
Mentioning a stop we had to make, our host pulled into the movie set-like town of El Retiro. Half Clint Eastwood spaghetti western movie set, half-Europrean colonial inspired earthiness, the town explodes onto the senses. It reminded me of what Cuenca once was and still, perhaps, longed to be. A walkable town, with limited traffic, clean air and hidden places to discover, if one explored its historic streets.
We found much charm here. Enjoyed dining on a $5 lunch special that was fit for kings and could have satiated a royal army, all in a charming cafe that offered on display the long gone era of yesteryear. Old Coca-Cola bottles from different eras sat on display cases along the walls. Different brands of now archaic typewriters and sewing machines were well-placed to create a surprisingly uncluttered, but decorative feel. It was unique…surreal…but always entertaining. A place you might find in a David Lynch movie, if David ever allowed even a hint of sunshine to be revealed in his epic films.
I left El Retiro with my head spinning a bit. Not so much the altitude, but the realization that such old world charm truly still existed, not so much in over-hyped "hot spots", but in a lost oasis, tucked in the hillsides, like El Retiro, Colombia. As my mind pondered the dilemma, if I had to choose, would I select the gleaming, happening city-centre of Medellin or the quaint, charming, surreal environment of El Retiro…the answer that resonated was simply, either is a better option and value relative to Cuenca, Ecuador. In the meanwhile, my business partner Noelia looked at her mango, now being carried in a plastic bag, as a worthy candidate for a refreshing dessert. Conversation soon turned to the day's business at hand. The mango survived unscathed.
At the Hacienda, as we wrapped up the day's business and talk turned to our travels, I commented on how impressed I was with both Medellin and El Retiro. I said something simple, which would resonate with the group, "Medellin and El Retiro ought to serve as sister cities to Quito and Chordeleg in Ecuador." Most everyone assembled, familiar with all four cities, was quick to agree.
Chordeleg, Ecuador sits about 45 minutes outside of Cuenca. It could easily be named as the "City of Gold", not for its appearance or, thankfully, because the ore is mined there, but rather because it is renown throughout Ecuador as having some of the best jewellery shops specializing in…well…gold. The central plaza could readily be crowned the "Golden Square", as jewellery vendors line the sidewalks with storefronts selling all things shiny and golden.
Chordeleg's location makes it an easy day trip from Cuenca, which can even be done on a $2 bus. Like El Retiro, it speaks of colonial charm and movie set quaintness. A few less quaint cafes and art shops, but quite a few more bejewelled display cases. The settings are almost identical. The towns lay around a central plaza filled with deep-rooted history, with the surrounding areas leading to other rotundas and plazas that inspire the senses.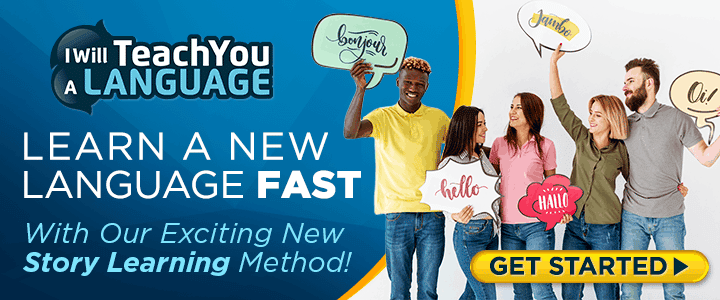 Chordeleg is made for haggling. If you love to haggle, this is a place you should call "home". Walk into a jewellery shop and pay the tagged price…and you will be officially "gringoed". The intent is to haggle, posture, pontificate and, as a last resort, walk out…to, well, maybe walk back in again a few hours later and see if the proprietor has softened any.
If all that haggling makes you thirsty, walk along the brick lined streets and find a picturesque pub or cafe to satiate the palate. Walk down to one of many local ma n' pa retail stores, featuring genuine wares from the surrounding hillsides and other points of Ecuador. Real authentic craftsmanship, with a constantly changing inventory, at widely disparate prices. Let's not forget the haggling.
With all that walking about, hunger may set in promptly. Meander your way down to the Chordeleg Mercado Municipal, where fresh fruits and vegetables galore await you. The finest selection, all recently picked…without that GMO texture and tasteless sensation. If your hunger is more substantial, plenty of family-owned restaurants or bake shops are available to offer delectable, mouth-watering treats. Sample the local fare, in fact, dive right in and try the local specialty of Cuy. For the uninitiated, that is guinea pig cooked over an open spit. If "rat on a stick" is not your thing, no worries. Plenty of more recognizable and hearty foods such as stews, fish dishes and delectable moist chicken are on the menu as well.
In short, you can spend the day…a week…or a relaxed lifetime in Chordeleg. Whatever your pleasure, it seems a better value and quality of life than what Cuenca currently offers. With Cuenca still only a short drive away, you don't have to sacrifice the culture, in order to enjoy the more native, tranquil and value-filled lifestyle.
As our time at the Hacienda, on the outskirts of Medellin, wound down, we prepared for our flight back to Ecuador. At the end of out trip, several days of sumptuous food, exhilarating conversation and intensive business planning seemed well spent. As we packed, Noelia tucked a still uneaten mango back in her suitcase, with only the whimsical observation, "With all the good food we've been served, there never seemed a good time to eat this.
Landing back in beautiful Quito, Ecuador, I was overtaken by a passionate desire to compare it to Medellin, Colombia right on the spot, with Medellin still fresh in my mind. Convincing Noelia that a few days in Quito were in order was not difficult. Our inspired journey in Ecuador's capitol city began, this time looking at the place through the eyes of tourists, instead of the usual "business trip" perspective.
Whether you stand in Quito's grand and enchanting historic centre, or walk along the promenade of many fashionable neighborhoods, the parallels to Medellin are striking. Both clean, safe and visually stimulating cities, wrapped in lush greenery. In Medellin, the greenery is more interspersed throughout the city, while in Quito, you have some of the most regal parks that one will ever find in any urban city setting. So much so that many neighborhoods, at least unofficially, are referenced and recognized by their corresponding park.
Gleaming with new high-rises and construction cranes galore, Quito presents the same active, vibrant and happening feel that we discovered in Medellin. Exceptional, first-rate, modern shopping centers are interspersed throughout the city, dotted with recognizable international brand name stores. A chic Peruvian cuisine restaurant on one corner, a true Argentinian steakhouse on another, a French bistro under a charming awning…all within an extremely walkable city. This defines Quito.
What also defines Quito are exceptional bakeries. Nowhere else in Ecuador do you find the breadth and quality of freshly prepared baked goods, the way you do in Quito. Also, and you have to allow this Chicago-boy some leeway here, it is the only city in Ecuador where, in my opinion, you can find genuine, quality pizza, including a truffle-oil infused crust creation at my favorite trattoria that is simply…divine.
Quito's historic centre is the primary reason the city has been deemed a UNESCO World Heritage site and has, for the second year in a row, won the tourism industry award for "Best City in South America". The Spanish Colonial flair can be seen throughout Quito's historic centre, with its hilly terrain, cafes and boutique shops creating an almost old world "San Francisco-like" feel.
The heart of the historic centre maze is the Plaza de Independcia that contains the Catedral Metopolitana (Metropolitan Cathedral). The plaza is denoted by the now bronze and marble monument, standing as testimony to Ecuador's liberation from Spanish Colonial conquerors in 1809. Another "must stop and see" site in Quito's historic district is the La Compañia de Jesús Chapel, oft referred to as "Quito's Sistine Chapel", due to its ornate baroque architecture and extensive paintings on its vaulted ceilings.
Additionally, no trip to Quito would be complete without a slow ramble down La Ronda, which is really Calle Juan de Dios Morales, likely Ecuador's most romantic promenade of Colonial elegance. The narrow cobbled-stone street leads down a path of artisan wares, ornate candle stores, popular restaurants and inner-city residences. Spanish Colonial history meets bohemian charm.
If that slice of history isn't enough, then at least one more stop at LaBasílica is in order. As Latin America's largest Gothic basilica, it took over 100 years to build, including its towering 376-foot tall spire that looms over the historic center. It has one of the largest gargoyle collections intricately decorating and encasing the structure.
However, Quito doesn't just boast history, but also a modern day panorama of entertainment, from great theatres, to operas, ballets, concerts and sporting events. At least one performance should be captured at the Teatro Bolivar, also located in the historic centre, if for nothing else than to marvel at the building's grand Art Deco design.
At the end of our whirlwind Quito journey, we were mesmerized, overwhelmed and exhausted. However, we had accomplished our mission. Comparison to Medellin complete. Both sister-cities have more in common than differences. Vibrant centers of commerce and arts. Lush green beautiful cities, with a bevy of places to enjoy a meal, a coffee, or one's favorite spirits. Sister cities that boast great shopping in modern malls and uniquely Latin-flavored picturesque themes throughout. Something for everyone.
If there is one major difference that separates the two cities, it is that Quito has much more of a preserved Spanish Colonial flavor, while Medellin boasts infinitely more avant-garde designs. Something old…something new…but both offering an infinite number of options to explore that far exceed anything found in Cuenca. Different strokes, for different folks.
For my investment dollars, I would select the bustling, appreciating and dynamic cities of Medellin or Quito over Cuenca, any day, if my desire was big city living. On the other hand, if I wanted the old world charm that once typified Cuenca, I would seek it in "better value" country, such as Chordeleg in Ecuador or El Retiro in Colombia. Both have better value and are still genuinely Latin, quaint, charming cities, without being encroached by traffic, pollution and the vagaries of excessive modernity. Two great extremes…offering four better options to Cuenca, Ecuador.
For the astute reader (which typifies just about all EscapeArtist readers), you will note a slight mathematical imbalance. The article is titled, "5 Alternatives to Investing in Cuenca". A simple glance at the math shows that this article only covered four locations that provide exciting options to Cuenca. That mysterious fifth location exists. However, it is available only to EscapeArtist Passport Program members, as one of many ways we hope to say "thank you" for your support.
The "5th locale", just to whet your appetite, has already seen 100% returns on investment for real estate over the last 24-months and I expect to see yet another 200% ROI over the next 5-7 years. Oddly enough, it still represents exceptional value, even after the run-up in property prices (the report tells you exactly "why"). It is somewhat more like El Retiro and Chordeleg than like Quito or Medellin…but…it is also more of a hybrid of both extremes. It is quaint, charming, tranquil…but also located very nearby a major metropolitan area in one direction and a major international airport in the other direction. The city lies somewhere in either Ecuador or Colombia.
Interested? Well, it is available to you via a brief Executive Summary free report, if you are an EscapeArtist Passport Program member. If you are not yet a member, sign up for the EscapeArtist Passport Program and mention, "Have Hector send his free report on the mystery city". If already a member, just contact me at ecuador_hgq@escapeartist.com and mention that you are already a member. Once confirmed, your report will be sent via pdf document through email.
In closing, Noelia and I headed back from Quito to Guayaquil, satisfied, exhausted and very excited about the discoveries made on our trip. One last discovery awaited us, as we passed through customs. We were pulled aside, only one piece of luggage was searched. A triumphant Customs Agent, with a cry that can only be defined as the Spanish version of, ""Aha!", promptly pulled out…a now slightly less than ideally, fresh mango. Food items are considered contraband, especially if not declared and we had both forgotten the mango was even there. It had survived the long, arduous journey with us, only to be taken into custody at Guayaquil's airport and never seen again. We'll miss our old friend, but not as much as we will miss Medellin, El Retiro, Quito and Chordeleg. Perhaps it is time you discover these exciting locales…sans mango, of course.

Like Our Articles?
Then make sure to check out our Bookstore... we have titles packed full of premium offshore intel. Instant Download - Print off for your private library before the government demands we take these down!