Ironic mustaches, high-waisted shorts, and angst. When I left New York earlier this year to move abroad to Lisbon, I thought these things were in my rearview mirror for good. I was moving to Europe, after all, everything was going to be old, traditional, and timeless. And yet, within days of touching down in Lisbon, I found myself in a sort of walled-off cultural commune of expats and locals (a "Creative Island," as those who drink the Kool-Aid call it) known as the LX Factory.
Just west of the city, in an area known as Alcântara, the LX Factory sits on the grounds of an old manufacturing company, Companhia de Fiação e Tecidos Lisbonense. As the city's industry began to dwindle and move elsewhere to greener pastures, the factory fell into disrepair. In 2008, however, the area was purchased and revitalized – using the romance of the industrial fossils as a backdrop for something new and innovative. A space for young artists and creative-types to feed their eccentricities, free from the zoning, high rent prices, and square-footage confines of Lisbon's city center.
Main street at the LX Factory.
Forward-thinking artists, chefs, writers, and entrepreneurs found a home within the walls of the LX Factory, and now, almost ten years later, the area is a bustling hub for restaurants, antique stores, art galleries, barbers, bookshops, bohemian clothing, and lots and lots of street art (something Lisbon, itself, is famous for). 
Things to Do
The entrance to Cantina, one of the signature restaurants of the LX Factory.
Eat –  There are plenty of great places to grab a long lunch or a quick snack in the LX Factory. Perhaps the flagship restaurant of the area is Cantina, an airy industrial setting serving up traditional, yet refined Portuguese food with a wood-fired oven. The restaurant is located in the old Companhia de Fiação e Tecidos Lisbonense canteen, where factory workers were fed daily.
Another great option is A Praça, a beautiful space with high ceilings and great natural light. The theme here is kind of farm-to-table-esque with a Portuguese flair. Of course, as with most restaurants in Lisbon, there is plenty of octopus. A Praça does theirs in the classic style, slow-braised with olive oil, garlic, potatoes, and greens.
For any Americans craving a taste of the motherland, there's also a restaurant called the Burger Factory – which allegedly has the closest thing to a proper Stateside burger in Lisbon. I haven't tried it yet, so the jury is still out. 
FREE GUIDE! Get Essential Information on Protecting Your Assets
18 STEPS TO IMPLEMENTING YOUR PLAN B
Octopus at A Praça, LX Factory, Lisbon.
Get a Haircut – As with any hipster hangout, the LX Factory is not without its old-timey barber saloon. Grab a beer from the bar and get your handlebars lathered at The Barber Factory. The usual suspects are present: flat caps, mutton chops, leather aprons, flintlock pistols on the wall, industrial-chic steampunk sconces. All jokes aside, the barbers are talented and cuts are affordable (at least compared to NY prices). You might enter feeling hot and heavy, but you'll leave high and tight.
Buy Local – On Sundays, the main strip of the LX Factory is filled with vendors and craftsman selling homemade trinkets and artisanal foodstuffs. Jars of preserves, handmade clothing, antique furniture, and artwork are par for the course here.
Read…and Drink – I love to read, and one thing that makes reading even more enjoyable is a mid-afternoon buzz surrounded by walls of old books in the cavernous space of a converted printing press-turned-bookshop! Obviously. Ler Devagar ("Read Slowly") is perhaps the most singular building of the LX Factory. This huge, labyrinthine place is complete with winding staircases, floor-to-ceiling books, quiet nooks for reading, and a cute little café and bar tucked into the tangles of antique printing machines.
Art – Lisbon is one of the most art-centric cities in Europe, and that's saying something. While the art of Italy or France conjures up images of bygone painters in berets, art is still very much a living, breathing thing here. The street art scene is world-renowned, and the LX Factory is one of the more concentrated areas of the city to witness it.
In addition to the free access to fantastic street art, the LX Factory is also home to many rotating art exhibits, concerts, theatrical performances, and galleries. Open your mind, prepare to get weird, and enjoy the ride.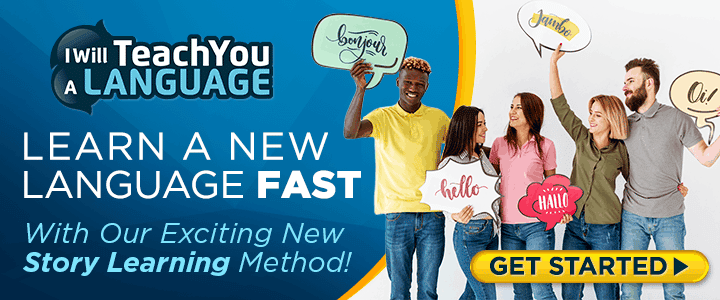 LX Factory's printing press-turned-bookshop.
How to Get There
The LX Factory's location is both a blessing and a curse. Situated about a 45-minute walk west of Lisbon's lively downtown scene, the Alcântara neighborhood is a bit isolated. There is no metro line to the neighborhood, so most visitors take an Uber or a cab – or muster up the strength to walk the near-hour path along the highway.
While the trip in a car is short, it's just enough of an inconvenience to make the area relatively affordable in relation to its cultural offerings – a phenomenon that happened similarly in New York's borough of Brooklyn (or as we Manhattanites jokingly/lovingly refer to it as the "boondocks"). And, yet, just like in Brooklyn, people are catching on about the LX Factory, causing an upswing in housing and commercial rental prices (especially with the promise of a metro line in the near future).
Some of the famed street art in Lisbon's LX Factory.
The Writing's on the Wall
While I'm usually quite cynical about anything that falls into the "artsy" category, for fear of slipping into kitsch, Lisbon's LX Factory is just what the doctor ordered for this American transplant. Cheaper than a flight to Williamsburg, it is both a breath of fresh, energetic air amidst the shadows of a thousand-year-old city and a familiar sense of home, something that can't be overvalued for the expat living abroad.

Like Our Articles?
Then make sure to check out our Bookstore... we have titles packed full of premium offshore intel. Instant Download - Print off for your private library before the government demands we take these down!