For a long time, different countries have claimed to have the best passport based on their level of international access (those with more visa free options are the highest ranked).  But not all citizenships mean global freedom.
Countries that are erroneously thought to have global freedom are US and several of the EU nations. But those just implies powerful government and not necessarily powerful citizenship.
For example, when you get citizenship in the United States, it comes with US tax on your worldwide income. Sure, you might get an EB-5 visa and a US passport with an investment of $1 million. But the real cost is 40% of your earnings for the rest of your life!
As of the last few years latin american countries have risen to show that they too can offer citizenship at minimal cost… and without these tax costs. In the last few years Chile, Argentina and Brazil have become globally passports.
Chile was one of the first latin american countries to integrate themselves into the Visa Waiver Program (VWP), which allows access to the US. The program permits travel for 90 days without obtaining a visa. Citizen of countries with this program can also fly to US territories like Puerto Rico and US Virgin Islands.
Click here

for a list of the US visa waiver countries.
The way the VWP it is established is the US government selects countries that have high-income economies, as well as high development index that are treated as developed countries. Only citizens of 38 countries and territories are eligible for visa free entry into the US moreover includes time spent in Canada, Mexico, Bermuda, or Caribbean Islands if the arrival was through the United States.
In out of the latin american countries another noteworthy passport is that of Colombia, because the Schengen visa that made this citizenship increment in value by adding 26 nations to its rosters of access. Of the 26 countries bound by the Schengen agreement, 22 are part of the EU and the other 4 are part of the EFTA.
| | | | | |
| --- | --- | --- | --- | --- |
| No. in Latin America | Global Position | Country | No. of Countries  visa free access | Schengen visa |
| 1 | 19 | Chile | 155 | ✓ |
| 2 | 21 | Brazil | 153 | ✓ |
| 3 | 22 | Argentina | 151 | ✓ |
| 4 | 28 | Mexico | 139 | ✓ |
| 5 | 29 | Uruguay | 137 | ✓ |
| 6 | 32 | Venezuela | 132 | ✓ |
| 7 | 33 | Costa Rica | 131 | ✓ |
| 8 | 36 | Panama | 127 | ✓ |
| 9 | 37 | Paraguay | 125 | ✓ |
| 10 | 34 | Honduras | 119 | ✓ |
| 11 | 42 | Guatemala | 116 | ✓ |
| 12 | 43 | El Salvador | 115 | ✓ |
| 13 | 46 | Nicaragua | 110 | ✓ |
| 14 | 50 | Colombia | 103 | ✓ |
| 15 | 56 | Peru | 86 | |
The following are the top countries by visa free access: Germany, Sweden, Finland, Italy, France, Spain and UK. These countries hold global access with over 176 countries green lighted on their lists. The United States offers 174 countries and is ranked 3rd (tied with the Danish, Finnish, Italian and Spanish passports) in terms of travel freedom.
Out of these countries on the latin america list there are only a few you can buy or acquire through residency. Some countries offer some sort of an economic citizenship program or secondary passport program. The countries to offer such a program propose that for a national passport you make an investment. A few of these countries are: Brazil,  Nicaragua, Panamá, Paraguay, Uruguay.
Of these, Panama is the most popular for those from top 50 countries and Nicaragua is the most popular for those from other countries and those who prefer the relaxed style of Nica to Panama.
Here's why Panama is #1 with those from top 50 countries:
Anyone from the US, UK, EU, or any top 50 nation can invest $20,000 in Panama's reforestation visa program and get citizenship. This investment covers a husband, wife, and dependent children 18 and under. Additional legal fees apply per person.
Experience the Insider community that takes your international lifestyle to the next level. Download your FREE guide
"18 Steps to Implementing Your Plan B" instantly!
Panama is popular because you don't need to live in the country to maintain your residency. Just show up once or twice a month to keep up appearances.
After 5 years of residency, you can apply for citizenship. A second passport from Panama gets you visa free access to  127 countries and territories, ranking the Panamanian passport 36th in terms of travel freedom (tied with Macao, Saint Lucian and Saint Vincent and the Grenadines passports).
For more information, see: Best Panama Residency by Investment Program. Includes a list of the top 50 nations according to Panama.
If you're not from a top 50 country, or you otherwise prefer Nica, then consider Nicaragua's reforestation visa program. Invest $35,000 and get residency for you and your family, including dependents 18 and under.
The legal fees in Nica will depend on your country of origin. If you're from China, India or Pakistan, they will be about $10,000 per person. If you're from the US, UK or EU, they will be a fraction of this.
While Panama is only open to certain countries, Nicaragua is open to all. However, you need to spend 180 days in Nica per year to keep up your residency. Nicaragua wants you to become a member of the society and not just keep your residency visa in your back pocket for a rainy day.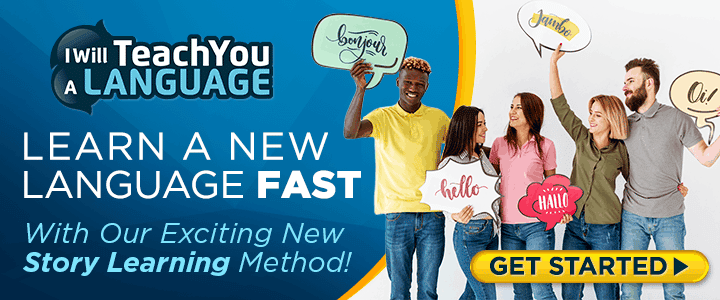 I hope you've found this article on the best second passports to be helpful. 

Like Our Articles?
Then make sure to check out our Bookstore... we have titles packed full of premium offshore intel. Instant Download - Print off for your private library before the government demands we take these down!