Thailand's Condo Market Beacons Foreign Investment
For anyone who has ever dreamed about leaving it all behind and posting up in a Southeast Asian paradise, in Thailand that dream comes true every single day. Compared with other countries in the region, Thailand has some of the most foreigner friendly and high quality condominiums going up left, right and center. Whether you're a single business person who wants to make an investment in a foreign market or a family of four that desires a change of pace in life, there is a condo already existing or in development that is right for you.
First lets examine why purchasing a condo might be a good idea. There is a lot of information online trying to steer potential buyers in one way or another. Speaking for only the market in Thailand itself, you're sure to find that the positives tend to outweigh the negatives. Here are a few to get you started.
One of the big pluses to buying and living in a condo in Thailand is the added sense of security you will feel with all of the measures your building takes to ensure your peace of mind. Most Thai condo buildings come with a 24-hour security staff stopping strange cars and persons from entering the premises without due cause; performing routine, floor-by-floor inspections, and a network of 24/7 security cameras to make sure no incident goes undocumented. Not to mention the vast majority of condos are gated and require key cards to access. If you choose to live in your condo alone, this could be a major perk. The security staff and the other people living in the condo will be there to assist you should you need it in the event of an emergency.
Another benefit to living in a condo is all the amenities you (or your renters) will have access to. Nearly all the new condos going up in Thailand come with a pool, fitness center, meeting rooms, and in some cases a garden. The bulk of older condos are equipped with these facilities as well. Some of the better ones have playgrounds for young children and some even have roof top seating areas. To get even one of these amenities in a house would be an expense most could never afford.
Maintenance is a big selling point for buyers as well. Those who have owned their own homes in the past will most definitely attest, keeping up with everything that needs fixing in a home is either exhausting or expensive, and many times, both. In a condo, there's no need to fret. The majority of condos include onsite maintenance staff to aid in your every need. When your air conditioner breaks, they are there to fix it. When the grass needs fixing, they are there to fix it. And when there is a leak in the ceiling, they are there to fix it.
Finally, in the grand scheme of things, buying a condo is almost always cheaper than purchasing a home. This is true in Thailand as is elsewhere across the globe. Not to mention, if you ever choose to move on, condos are always a hot item to rent, especially in Bangkok, Hua Hin, and Pattaya so even if you don't live in your condo anymore, you can still reap the benefits of it.
Thailand is one of the most popular travel destinations and places to live abroad in the world. People from North
America, South America, Europe, and elsewhere in Asia travel to Thailand either for leisure or because they have residences here and it's not hard to understand why. Thailand, above everything else, is considerably cheaper than nearly any other westernized country. Living expenses are incredibly affordable and with a tropical climate year round and modern comforts of home popping up almost everywhere, it's hard to believe there aren't lines at Bangkok's biggest airport, Suvarnabhumi, to get into the country. Pair that with cheap healthcare, world class beaches in the south and mountains in the north, and the strange, intoxicating feeling of east meets west, it's no wonder Thailand is so popular worldwide.
Oh and did we mention the food? Thailand has some of the most delicious, spicy food on the planet and you better believe their reputation is warranted. There is also history and an ancient and proud culture with its temples, Buddhas, and markets.
Now that we've looked at why buying a condo is a great idea in Thailand (or anywhere) let's look at three of the hottest condo markets in the land of 10,000 smiles.
Bangkok Condos for Sale
Bangkok is not only the capital city of the jewel of Southeast Asia, but it's also one of the most traveled to cities in the world. For those looking for the perfect combination of east meets west, look no further. With temples next to skyscrapers, Bangkok is emerging as a modern, cosmopolitan city and yet living expenses—transport, eating, healthcare, and entertainment is at a fraction of the price of any other city its size.
Eating options range from chicken and rice or a bowl of noodles on the street for less than a dollar to one of a few of Bangkok's Michelin 5-star rated restaurants. There are sky bars and cocktail lounges springing up everywhere and shopping malls aplenty. Bangkok's large expat population assures there will be a lot catering to a western crowd.
There are top of the line hospitals located throughout the city with incredibly affordable fees from the country's best doctors, many of whom have done their studies in western countries so speaking English is never a problem.
Transportation is a key in any big city and you better believe Bangkok's got some congestion problems come rush hour. Beat the traffic buy taking one of the city's two public transportation trains. Between the Skytrain (BTS) and the subway (MRT) you can get literally anywhere in the city limits. With spacious, clean, and more importantly air-conditioned train cars, the BTS and the MRT are by far the best way to travel throughout the city while going to some of its best attractions.
Not a city slicker? No problem. There are many high quality and relatively cheaper condos for sale just outside of the city's borders. Places like Bang Wa, Udom Suk, and Bang Na are all budding residential suburbs with lower costs of purchasing a condo than in the actual city. These condos come with all of the amenities as their city brethren with a little more space and with the Skytrain continuing to stretch its lines; most of the Bangkok suburbs will a short train ride away from accessing the city.
Experience the Insider community that takes your international lifestyle to the next level. Download your FREE guide
"18 Steps to Implementing Your Plan B" instantly!
Here is a great example of luxury condos for sale in Bangkok.
Hua Hin Condos
Hua Hin is one of Bangkok's favorite beach getaways. It was at one time a peaceful fishing village, but now is an outsider-friendly, tourist hub. Just about three hours from the sounds of the big city, Hua Hin combines peace and quiet with easy access.
The city itself has attracted foreign tourists and Thais alike for decades and as a result, a budding restaurant scene, nightlife, and condos are starting to pop up. The beaches are wide, white, and sun drenched. Although its location would make you think it is crowded with young partiers, the majority of visitors to Hua Hin are families looking to have a quiet weekend on the beach. The close proximity to the beach guarantees fresh seafood and new attractions like music festivals have brought music lovers from across the globe to its shores.
There have been a bunch of condos built recently and prices are considerably cheaper than other seaside places throughout Southeast Asia and the world.
There are two-bedroom, two bathroom condos in the most desirable areas of Hua Hin going for less than $200,000 which puts you right on the beach. Further away from shore, the deals get even more affordable. Looking to buy, but not looking to live? Renting also is an option, with three bedroom condos renting for under $1,000 per month.
If you're looking for easy, relaxed living close to the beach and sea breeze while not being too far away from the convenience and excitement of big city Bangkok, Hua Hin is most definitely the place for you.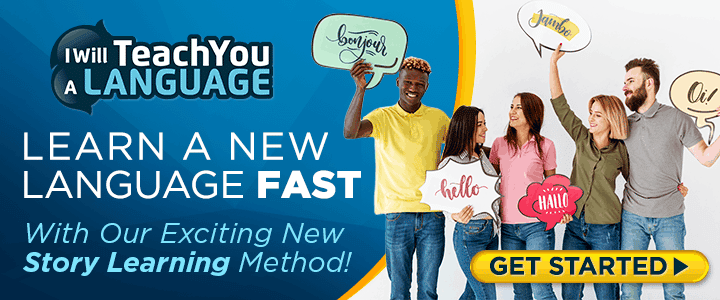 Here is a Hua Hin condo development on the beach — The Crest Santora Hua Hin.
Pattaya Condo Living
Within the last decade, Pattaya has seen a steady growth in the property markets with new condos popping up everywhere and most of them selling more than half their stock before their foundations are even dug. Pattaya has had steady growth since the 60s and 70s and many experts see no reason to doubt it won't continue. Some even have gone so far to name Pattaya one of the most secure and profitable real estate markets in Thailand.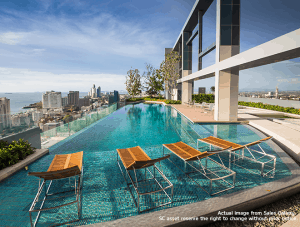 With a world-renown entertainment and nightlife scene and burgeoning shopping hotspots coming in everywhere, many people forget that once upon a time Pattaya was a quiet little fishing village. If you look hard enough, some of that old charm can still be found on the outskirts of the city center. If you're looking at Pattaya for a possible place to buy a condo but you don't want to be in the noisy parts, there are options for you. East Pattaya, Jomtien, and Bang Saray are all relatively quiet, sleepy little villages where condos are being built. Here the cost of real estate is much cheaper than in the city center and traffic, noise, and light pollution is much less.
Look for a condo for sun and sand? Then check out Centric Sea Pattaya – a beach condo development in Pattaya.
I hope you enjoyed reading this article: Thailand's Condo Market Beacons Foreign Investment. If you have any questions, please contact our office HERE.
I've included some great articles for you to read, enjoy!
Is Teaching in Thailand Right For You?
Why Thailand is a Popular Retirement Haven
Top Residency and Visa Options: Bulgaria, Thailand, Malta, DR, and St. Kitts
29 Things I Learned Living in Thailand

Like Our Articles?
Then make sure to check out our Bookstore... we have titles packed full of premium offshore intel. Instant Download - Print off for your private library before the government demands we take these down!