The Expat Life – Starting A Business in Ecuador
Honestly, few thing can scream, "I am an expat" more than starting your own successful business abroad.  Of course it can be fun, exhilarating and, done properly, quite profitable.  However, it is also fraught with risks, complexities and the need for good legal counsel.  In fact, those complexities prevent any kind of in-depth analysis, within the constraints of this report.  That should be accomplished through local competent legal counsel and an accountant, here in Ecuador.  What hopefully can be provided is a brief overview of the process and an opportunity to consider when starting a business in Ecuador in this particularly exciting and vibrant business sector.
The first step in any new process is somewhat the most exciting. You can let your imagination run wild, while contemplating, "What do I want to do?"  What can of business have you always dreamed of owning?  What would you just love doing for the remaining years of the "career portion" of your life?  The possibilities are as endless as the imagination.  At the end of this report, we will offer a suggestion specifically tailored to Ecuador, taking advantages of some sweet existing opportunities.  For now, allow yourself to dream.
However, once the dream phase is over and your selection made, let's be honest – some hard work and lots of planning lie ahead.  In fact, planning should be the very next step.  I don't care what business you choose…how small or large…self-financed or via borrowed funds…no exceptions…you need a business plan.  Of course, big difference in the complexity of a business plan for a $50 million capitalized venture, with heavy financing required, as opposed to opening up a more simple, self-funded, "ma n' pa'" boutique operation, aimed at a specific shopping interest.  Still, even the most basic of businesses should begin with a basic business plan that well outlines your goals, capital expenditures, expected revenues, milestones for success and a timeline for profitability.
So, you have your dream…your plans…and you are ready to get started. What next?  Well, in Ecuador, you need to choose what type of corporate structure you wish to operate.  The basic options are: Corporation, Limited Liability Corporation (LLC) and Partnership/Joint Venture (JV).  I will tell you right now, we are not going to push or favor one option over another, as so many other publications often do.  Different strokes…different folks, different projects.  Advantages and disadvantages to each.  It is a wholly personal and individual decision.  We will offer a glimpse of each option, as it presents itself in Ecuador.
Incorporation: Corporations, in Ecuador, are the most flexible form of entity, allowing a mixture of foreign and local capital.  For an expat, this somewhat represents a clear initial advantage.  Formalities for the creation of a corporate entity are generally placed in the hands of entrusted attorneys and accountants, with years of skilled business practice in Ecuador.  It is a reasonably complex process.
For formation purposes, a corporation needs a minimum of two (2) Founding Shareholders.  Retroactively, post incorporation, Ecuadorian law allows for that number to be reduced to one (1) shareholder.  This is an interesting provision, with unique applications, that go beyond the scope of this specific report.  The Founding Shareholders can be either Ecuadorian nationals, foreigners, or legal entities.
Supervision and control of corporations is presided over by the Superintendency of Companies (Superintendencia de Compañías), an agency which you are likely to get to know well.  For example, the deed of incorporation, which includes the articles of association or bylaws must be submitted to this entity, after signature by the founder–shareholders in the presence of a notary in Ecuador.  However, the founder–shareholders may be represented at this incorporation meeting by authorized persons, so that foreign founders do not need to travel to Ecuador to form the corporation.  After the Superintendency of Companies approves the deed of incorporation, the corporation must be registered at the Commercial Registry.  Furthermore, If the corporation is to be formed by public subscription, an abstract of the deed of incorporation must be published in a local Ecuadorian newspaper.
The cost of forming a corporation can vary quite dramatically, depending on the size of the share capital stated in the deed of incorporation.  Costs include professional fees for the drafting of the documents, notary fees, and fees for registration with the Commercial Registry.  Other professional fees may arise from necessary investigations to additional legal/professional consultations.
LLC:  LLCs are recognized and well suitable for corporate operations in Ecuador.  Formation of an LLC must include at least three (3) founding members and not more than fifteen (15) members.  Members have limited liability only for corporate obligations up to the amount of their individual contributions, which is the clear advantage of this entity structure.
At least half of the capital must be paid in at the time of LLC formation, and the remainder within one year.  A legal reserve fund must be set up by transfer of 5% of annual after-tax profits, until such time as the reserve equals 20% of LLC capital.  Notably, foreign corporations are excluded from membership.  The remainder of the process is similar to that of an Incorporation.
Partnership: A partnership in Ecuador may be organized in two different forms:  as a company with a collective name in which all partners are jointly and severally liable for all actions taken by any partner in the firm's name, or as a silent partnership, which has general partners and limited partners.  Silent partners are not part of the firm's name and do not participate in management.  This allows a certain initial flexibility, which the other two structures mentioned do not.
FREE GUIDE! Get Essential Information on Protecting Your Assets
18 STEPS TO IMPLEMENTING YOUR PLAN B
The bylaws of a partnership must state the name, nationality, and domicile of the partners; number of payments made and future payments; form of payments made and future payments; time period for which the company will function; manner in which the administration will be organized; and fiscal control established, if any.
However, here we take a slightly different procedural step.  A draft copy of the aforementioned bylaws is then presented before a civil judge, who will order the extract to be published in a local Ecuadorian newspaper. Later, the judge will order the inscription of the bylaws in the Commercial Registry and, if there are property taxes, in the Property Registry (Registro de la Propiedad ).
Each structure offers advantages and disadvantages.  As is often the case, the proverbial "Devil is in the details". Consult legal consul and a good accountant in Ecuador.
So, now your business should be ready to roll!  You have the dream…the plan…the legal structure and the proper registrations.  However, once those profits roll in, you will have to deal with our "friend" – and I use the term loosely – "Mr. Taxman".  Ecuador may not be as bad as the USA or most of Europe, but the "taxman cometh" all the same.  Of all corporate issues, tax policy can often be the most complex. This report certainly will not offer any detailed tax advice.  That's left to the corresponding professionals.
We will say this about taxes and Ecuador, it is a relatively simple and reasonably generous process.  For example, corporate taxes are exempt from income on dividends distributed from resident companies to to other resident companies, Ecuadorian nationals and foreign individuals, whether they reside in Ecuador, or not.
Also, certain capital gains are excluded from corporate taxation, as are certain interest income revenue sources.  Additionally, income is exempt if derived through international agreements.  Likewise, earnings from capital, profits, benefits, or yields distributed by investment funds and investment trust funds to their beneficiaries are exempt.  Other exemptions apply, so please consult a qualified tax attorney or accountant.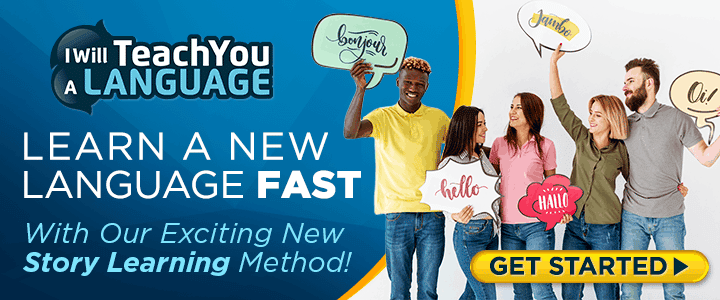 The current base corporate tax rate in Ecuador stands at 25%, with it dropping to 15% if profits are reinvested.  Banks and financial institutions are taxed on a slightly different basis, as are petroleum-based activities.
Well, there you have it, the good…the bad and the "tax" ugly.  Follow these basic and very general steps and you can be well on your way to expat freedom, by owning your own business in Ecuador.  Follow your dreams, but allows us the hubris of making one suggestion.
Tourism is booming in Ecuador, yet it is still an industry in its infancy.  Eco-tourism, as a sub-sector, is expanding at an even more rapid rate than the broader sector.  Why not consider a future in tourism?  The industry sector is diverse, offering almost as many opportunities, geographically and with regard to specific business operations, as there is a capacity to dream.  In addition, the tourism sector is a highly targeted sector for expansion, by the current Ecuadorian government and offers the following additional benefits:
Tourism companies are generally eligible for an exemption from registration;
Tourism companies are generally eligible for an exemption from real estate transfer tax;
Tourism companies are granted access to a special "credit fund" granting access of up to a $25 million line of credit, through the Ministerio de Turismo (Mintur) and the Corporación Financiera Nacional (CFN);
Tourism companies may have certain targeted projects qualify for total tax exemption, while receiving additional tax incentives.
As a brief overview, the Ecuadorian government is particularly trying to promote the following project development initiatives:
Tourism lodging;
Tourism-related transportation/tour services, whether by land, air or sea;
Rental car dealerships;
Food & Beverage operators, especially in high-traffic tourism locales;
Amusement parks and other theme park concepts;
Performing Arts Centers.
If you ever had a hankering to enter the tourism industry, seldom a better time than now in Ecuador.  Opportunity is currently meeting a strong demand, with all future projections suggesting not only the sustainability of the current trend, but rather the strengthening of the same.  Happy trails…whatever your business vision might be.  Ecuador awaits with open arms!

Like Our Articles?
Then make sure to check out our Bookstore... we have titles packed full of premium offshore intel. Instant Download - Print off for your private library before the government demands we take these down!