As with any overseas property purchase, it is very important to conduct extensive research into all aspects of the investment. Every property market is different, throwing up different things for you to consider and performing in a different way to other markets that you may be used to. By researching and being aware of all different aspects of a Spanish property purchase, you are in a stronger position to ensure that your experience is as good as it can be.
Property Within Spain
As of 2008, Spain has experienced a property price decrease of 30% overall, following the global financial crisis and a crash of the property market. Although some areas of Spain are worse off than others, some properties can sell for half of the price that they were valued at in 2007, before the many issues that the market has recently experienced. Approximately half of all homeowners in Spain own their property outright, and so a lot of people selling their property would like to get as much money back as they can, often making negotiations long and difficult.
Overall, property prices across the country are still at a low level, and are expected to continue to fall, meaning that buyers can pick up a beautiful property for a fraction of the price that it perhaps should be. This makes property buying in Spain much more affordable for buyers, especially with a lower amount of buyers than say 15 years ago, but it could leave them open to seeing further decreases to the value of the property that they do buy.
Buying vs Renting
Buying a property in Spain is much more common than opportunities for renting, particularly as the property prices are low and rental property can be few and far between. Pricing for Spanish properties has previously been on par with other European countries, yet prices are expected to fall in the near future. There are certain transaction costs associated with buying and selling property in Spain, amounting to approximately 15% of the overall price of the property.
There are currently no restrictions on foreign people buying a property in Spain, with the Spanish Government actually trying to encourage all kinds of people to make their own property purchase or property investment. In relation to this, Spain currently has a program in place called the "Golden Visa," designed specifically for property owners. This program gives property owners eligibility for a residency visa, when investing 500,000 euros into the Spanish property market.
As previously mentioned, finding a good rental opportunity may be a tough task within Spain, but if you can find the right property at the right price, it may well be the best option for you to take. Spain currently has a capital gains tax regulation in place, meaning that short-term buying may not be worthwhile, especially when compared to renting.
Buying a Property in Spain
The whole process of buying a Spanish property is often regarded as simple, and it can be broken down into a six-step process:
The buyer makes an offer.

The offer is accepted.

A preliminary contract is signed by both the buyer and the seller.

The buyer pays a deposit (typically 10% of the property price).

The buyer finalizes details with their mortgage provider.

The contract of sale is signed in front of a notary, with the property price, other costs, and taxes then due.
A notary as part of the signing of the contract of sale is not legally required, but is advised and may well be a requirement of a mortgage provider. A notary may provide a property registering service, but the buyer would be responsible for ensuring that this is completed. The costs and taxes are payable by the buyer or the property or their agent, but it is again ultimately the responsibility of the buyer to ensure that the payments are completed.
After the crash back in 2008, the banks in Spain were heavily reformed and lending became much more difficult to do, with tougher criteria and mortgage terms, as well as less favorable mortgage rates.
FREE GUIDE! Get Essential Information on Protecting Your Assets
18 STEPS TO IMPLEMENTING YOUR PLAN B

Finding the Right Property for You
With the Spanish Government encouraging property investment from foreign investors, there have been special considerations made for estate agents and their websites to operate with different languages and nationalities in mind. This makes property searching much easier for overseas investors and enables the search to begin from the home country of the buyer. Once you have seen the range of properties available to you, you can begin to create a shortlist of properties and arrange a time to visit them in person.
Using an Estate Agent
Estate agents can be very useful for providing in-depth information about the country and the particular regions you are looking at, whilst speaking your language and having experience of working closely with overseas investors and buyers previously. Their knowledge and experience can be vital for you to understand every step of the process, as well as getting the right deal and property for you. Estate agents are typically paid for by the seller, and so this comes as an added bonus to the buyer.
Conduct Extensive Property Checks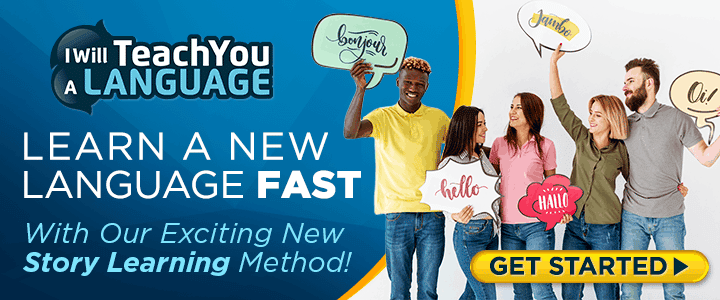 Something that people may not be used to is the fact that any mortgage or debt that is associated with a property is then
transferred to the new owner in Spain. With this in mind, it is crucial that you check whether or not there is anything attached to the property, before being left with a debt or outstanding mortgage that isn't yours to take on. As well as this, illegal properties have long been a problem for Spanish property investors and buyers.
It can sometimes be the case that a property was built before being granted planning permission, or that it was not built up to the correct standards, meaning that the property may well be demolished or cost large amounts of money to get up to standard. To ensure that you don't face this problem, you should check the land registry, check the planning permission for the property, and check that the property meets the way that it was described on the listing.
Capital Gains Tax
Spain currently has a capital gains tax system in place, set at more than 20% of the profit that you make on the sale of your property. A reduction to the capital gains tax can be applied for, where circumstances such as inflation, reinvestment into Spanish property, or being over 65 and having lived in Spain for more than three years apply. If you are not able to apply for a reduction of your capital gains tax, you are required to pay it regardless of your situation or your current residential status.
Want more information about buying property in Spain? Contact us below:
Author Details
———————
Peter Scully is an online marketing consultant for UK based property investment firm Hopwood House

Like Our Articles?
Then make sure to check out our Bookstore... we have titles packed full of premium offshore intel. Instant Download - Print off for your private library before the government demands we take these down!