Lifestyles & Investments: Salinas, Ecuador
 This will be the first in an ongoing series titled: Lifestyles & Investments. The focus will be on a "ground zero" first hand analysis of both investment and lifestyle opportunities in a targeted city locale, within Ecuador.  Let's face it. For some buying real estate is purely about the exit strategy and rate of return.  For others, it is all about the feeling of "arriving at home", with little consideration given to pure return on investment.  Yet, for others, it is a subtle combination of both.  No matter which category of buyer, or potential buyer, best describes you, I can assure you we will have you covered, in our Lifestyles & Investments section.
I will ask you to bear with us in advance, as each Lifestyles & Investments piece will have this same prologue. I think it is important for those reading our analysis for the first time.  Therefore, as part of our inaugural featured article, we will review our fairly simple and standard Investment Rating System, for categorizing each local covered.
Sell – We recommend selling your asset or portfolio as quickly as possible.  If you haven't bought in that market yet, then please don't.
Hold – If you have bought already, hang onto the asset and wait for further market developments.  If you have not bought already, then do not buy now, but perhaps begin to look around for select future opportunities.
Buy – Means that it is a good time to acquire an initial or additional real estate asset in that sub-market, due to favorable long-term market trends.
Strong Buy – Means that an exceptional market opportunity exists and that the time is right for the immediate consideration of an initial or additional real estate asset acquisition in this sub-market.  For those looking at portfolio diversity, spreading assets across "strong buy" markets is advised, prior to focusing on "buy" markets, if investment opportunities is your sole or primary reason for purchasing real estate.  
We also employ two Current Trending Systems.  The first is an upward momentum and downward momentum system intended to dictate if this property market is in an upswing or downswing from the last time we reported on it.  Upswing markets will be denoted by an ↑ and downswing markets by a ↓.
Also, we place certain markets "on watch".  This is neither a necessarily good or bad thing, but a caution that a pending review to upgrade or downgrade the market is imminent. The watch ratings are:
High Alert – Means that the market is almost certainly in for an upgrade or downgrade, depending on the specific factors in play.
Moderate Alert – Means that the market is showings some signs of possible review, but the pattern is not definite enough to ensure the likelihood of an imminent upgrade or downgrade.
Normal – Means that the market looks stable, with little in the way of extremely positive or extremely negative pending developments, which are likely to prompt either a near-term upgrade or downgrade. Steady as the current investment rating reflects. Without further delay, we introduce our first featured Lifestyles & Investments market: Salinas, Ecuador.
Experience the Insider community that takes your international lifestyle to the next level. Download your FREE guide
"18 Steps to Implementing Your Plan B" instantly!
Salinas/Punta Carnero
Investment Rating: Buy – upgraded to Strong Buy

Current Trend: ↓
Watch Rating: High Alert Perennial investment favorite Salinas has done very well for us over the years and continues as a current "Buy" (down from "Strong Buy"), but alas some cracks have begun to show, meriting that it be placed on a "High Alert" watch, for a likely Investment Rating upgrade or downgrade in March of 2014.  While the likely ratings change, shows more promise on the upside than the downside, it is the downside our readers are likely to want to protect. Let us take a closer look at some of the market dynamics which have prompted the current trend and the subsequent High Alert.
Salinas has been the undisputed premiere resort community for the Ecuadorean elite and middle-class for decades.  Unfortunately, it seems that this positive designation has led to a bit of resting on its laurels, or, at least reputation.  This has led to several other alternate beach towns flexing their muscles over the last 5 years and Salinas is not alone anymore, as a vacation hot spot, although it still remains in a class by itself – for now.  This trend of relying on its past glory, having forsaken much in the way of current innovation, coupled with three other developments, leads Salinas to go on a High Alert watch until, at least, April 2014.
The first of the three aforementioned developments is the continuously stalled finalization of the commercial airport, which would truly brand the Salinas market as international worthy.  While to some extent this is more a psychological boost, than a major economic catalyst, the continuously postponed inaugural opening, as a domestic airport, remains a challenge and goes directly to the previously cited issue of the city's recent inability to generate meaningful progress and change.  While the oft delayed grand opening ceremony is now being touted for later in January 2014, repeated past failures to meet stated announcements, offer little clarity or hope. Additionally, we are talking solely the domestic airport component, in what has been routinely touted as an international airport.  Discussions on the developments required to reach "international" status remain cloaked, vague and lacking in a definite time table. Any significant time line delay with regard to the grand opening as a domestic airport, and the continued vagueness about its future international airport status, will be viewed as a negative indicator for the region.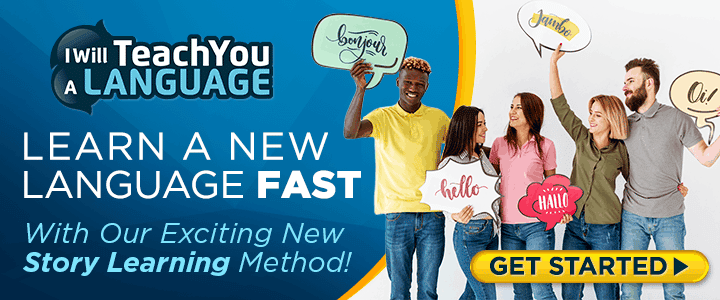 Secondly, since breaking off as its own Province six years ago, Santa Elena (the Province in which Salinas is located) continues to struggle with unemployment and poverty, to an unfavorable degree compared to the national average.  Recent studies show that while most Provincial governments were able to point towards an increase in economic activity and a decrease in unemployment, Santa Elena was listed amongst a handful of laggards that did not meet the grade.  While Salinas, proper, is largely spared this indignity, well outperforming the Provincial averages, how long before the Provincial problems come to roost at the door of Salinas?  Without a more cohesive, cooperative and consistent Province-wide economic plan in place by 2014, the view for Salinas will be negatively impacted.  Salinas remains a fantastic economic and investment hot spot for now, but storm clouds are appearing on the horizon. Let us hope the winds of change blow them away.
Lastly, Salinas has been plagued by a steady string of non-innovative, non-progressive and non-visionary Mayors for the last 12 years.  Mayoral office holder, after Mayoral office holder, apparently has viewed their mandate as the "keepers of the status quo".  Rather than be innovative and spur the growth of Salinas, especially during this unprecedented six-year growth revival witnessed across Ecuador, the Mayoral office holders seemed more intent on ensuring that the "golden goose" didn't die on their watch.  The conclusion seemed to be a consensus of "more of the same" – a "don't rock the boat" attitude.
While this may have somewhat inflicted limited damage in the first six years, the massive road building campaign by the Presidential Administration of Rafael Correa, over the last six years, means that the entire coastal waterways of Ecuador, once largely impenetrable by road, have now been fully opened to the public.  Folks used to drive for hours to reach Salinas, because Salinas offered one of the few beaches that could even be reached by navigable road.  True no longer, under the ambitious and impressive Correa infrastructure mandate.  With more beaches open, closer to home, Salinas needs to find the resources with which to draw the beach-goer, rather than rely on them just knocking on the door.  As a contrasting example, the much smaller town of Montañita, has done an exceptional job at this over the last 5 years, while Salinas lay largely dormant.  Such a continued trend would be viewed as a negative, for the long-term investment viability of Salinas.
Item of Note:  Many locals might feel slighted at the failure to mention Punta Carnero, which many see as having its own individuality as opposed to Salinas.  Still, so long as Punta Carnero falls under the same local municipality control as Salinas, it is hard to separate the two.  Punta Carnero remains the quieter, more serene, surfer side of the peninsula, for Salinas proper.  However, it would be egregious not to mention the extensive level of renovation taking place Punta Carnero side, including the launching of two newer hostels, the pending arrival of an exciting new condominium tower project, unlike anything seen on the Ecuadorean coast and the possible repositioning of the defunct Hotel Punta Carnero into something different…and better.  There is much positive buzz surrounding the Punta Carnero region, helping bolster the current Buy rating for Salinas.
Now to those uninitiated in our Investment Rating System, the three aforementioned blemishes on the Salinas investment landscape, might cast doubt on our current Buy rating.  Not all, as it is just a matter of delving deeper into each of these issues and also considering the positive factors impacting the rating.
For example, yes the ongoing delays with the airport are frustrating and a viable negative factor, but one must temper that against the backdrop that Salina is definitely getting the new airport.  That is a fabulous development, short-term, in attracting additional domestic beach-goers from Quito, Cuenca and other points in the sierra region, as well as possible beach-goers from Manta and the Province of Esmeraldas.  Long-term, when the "international airport" designation is granted, imagine being able to fly from, say, Miami directly to Salinas, without the stop and two-hour drive from Guayaquil. While the delay is real, with negative implications, there is no doubt the airport will open and bring additional benefits to Salinas.
Likewise, the poor showing by Santa Elena Province in recent job creation and poverty statistics is not to be ignored, but neither is it reflective of Salinas city-proper. With a booming resort town market, unemployment is virtually non-existent within the city.  While poverty can be found everywhere in Ecuador, Salinas being no exception, it is not the more severe poverty indicative of the Santa Elena Province performance.  They are more periphery issues that bear watching – and watch we do – but are not creating a negative impact to date.  A progress economic plan of action would likely put both concerns to bed rather quickly.
Thus leading us to the third issue – Mayoral inertia. Salinas is blessed not only with the opportunity to return to the ballot in February 2014, but it is further blessed with an excellent candidate for Mayor, who has a track record of political success and who is a member of one of the most respected political families in all of Provincial Santa Elena.  Furthermore, the same candidate has the full backing and support of the über popular political party of President Correa.  So much so that this candidate is actually running under the coordinated dual banner of both parties – his own and that of Correa.  While when it comes to politics, I am a firm believer in "expect the unexpected", momentum seems to suggest that this candidate has an excellent chance for election victory in 2014.  It would usher in a new era of economic vitality and proactive promise for Salinas.  If the candidate wins, another step in the right direction for Salinas and a likely return to a "Strong Buy" investment rating.  If the candidate loses and the airport remains marred in inertia, then a revision down to "Hold" may be possible for Salinas.  We will know a great deal more by March or April of 2014.  Either way, there exists a high probability that our Investment Rating for Salinas will be altered in the next few months.
In conclusion, one also has to factor in the positive investment elements, which go into the current Salinas rating.  Even with the adversity defined, Salinas currently remains the top resort destination for mainland Ecuador (eclipsed only by off-shore Galapagos Islands).  It is also a strong draw for expat relocation, which keeps the local economy humming.  Furthermore, it is one of the few locations in all of Ecuador, where a lazy, erectly swimmable beach, lies only within a 5-7 minute drive of an exceptional surfer beach. Salinas has the swimmable beach, while Punta Carnero, on the other side of the narrow peninsula, has a competition worthy surfing beach.  This exceptional "water-combo"  means that tourists of all recreational preferences still flock to Salinas.
Additionally, unlike many other coastal beach towns, Salinas had both the hotel room inventory to accommodate the visiting masses and the advanced residential property market to house those willing to relocate.  So many markets, along the beautiful coast of Ecuador, lack one or the other, if not both.  Built for comfort and diversity, with a strong underlying infrastructure base, good medical care and a solid school system, Salinas is hard to beat for life on the Ecuadorean coast.  We continue to like this market's long-term investment potential and would consider it a shame, if uncertainties caused a second down-grade in a 12-month period, for a market with this much potential and an exceptional geographic location.  Only time will tell…and that time is only a few months away.  If I were the readership, I would hedge caution, but would bet that the next Salinas report includes an upgrade back to "Strong Buy".
Wow!  Enough with investing.  Can you tell it is my life's passion?  How about those "lifestyle issues" that make Salinas such a pleasure to relocate, live and enjoy!  Well, I will give a candid review, as someone that has actually lived here for almost 5 years and first visited this locale 22 years ago. Salinas is, plain and simple, a resort community.  A beach…oceanfront living…resort community.  However, it is mostly a relaxed resort community.  I cringe every time I hear someone – unfortunately, generally someone from my industry hyping – that Salinas is the "South Beach of Ecuador".  Please, nothing can be further from the truth.
If you arrive in Salinas on New Years Eve, it would probably make South Beach look sedate.  Same for Mardi Gras…where even New Orleans can't hold a candle to us here in Salinas.  However, even during high-season, where the tourists are aplenty, it is a manageable crowd, which still doesn't "blow the lid" off the town in terms of excitement.
Salinas has a fishing village heritage, as well as a salt mining heritage.  A relaxed history, more oft reflected in today's lifestyle, than raucous, "party-friendly" South Beach.  You are much more likely to find good friends sipping a beer at a local ocean side watering hole, than to find "thousands" dancing away at "mega-nightclubs", although such venues do exist in a more limited way.  I mention this, because folks buying into the hype, often walk away frustrated that the Salinas lifestyle didn't offer 24-hours per day entertainment and enjoyment.  Much too relaxed for that here.
In fact, if truth be told, the lack of nearby cultural activities, is often the #1 reason why folks choose not to relocate to Salinas.  If you love water activities, lazy ocean side restaurants, and a lifestyle that melts away the stress, then today's Salinas is right for you.  If you need dozens of cafes, nightclubs, museums and 5-star restaurants…alas…Salinas will disappoint.
Also, for a beach resort, Salinas is a very family-friendly locale.  The two don't often meet, but gel perfectly in Salinas.  With a solid primary and high school education system, it is often surprising to me that Salinas doesn't get even more attention from the increasing number of expat families, with children, which are arriving on the shores of Ecuador.  It is an extremely safe community, with a family-friendly lifestyle, which can provide a solid educational base for children.  Overall it is a great place to raise a family.
Likewise, when one thinks "family", medical care is never a thought too far away.  Salinas offers a strong network of hospitals, clinics, and private practitioner physicians, who create a medical network likely beat by only Quito, Guayaquil and, perhaps, Cuenca, within Ecuador.  It is exceptional and friendly medical service, with house calls still a cherished practice – any time of day or night.  It is a place where physicians still provide you with their direct, personal cell phone numbers, in case you later have questions.  It is a great place to raise a family, secure in the knowledge that their health will be well cared for, in your new adoptive home.
Infrastructure, both primary and secondary, is strong here.  Water, sewer, electric, phone service…all reliable and available.  Secondary infrastructure, such as police services, fire services, educational services and Internet are also readily available in the community.  Internet is probably the weakest link, not because of any lack of access, but rather because true high-speed service here is very costly.  You can get by with good service for a fraction of the cost, but if you need true high-speed Internet, with easy to view video and massive photo posting and emailing capability, it will set you back…are you ready…about $275/month!  That's quite a bite when you consider that a luxury condo may cost you less than that in yearly property taxes paid!  That's right…a luxury condo may only pay $200 per year, yes…year…in taxes, but Internet service of a quality grade will set you back $275 per month.  Welcome to Ecuador!
On a recreational level, you have all things water/beach related. There is swimming, diving, surfing, jet skiing, para-sailing, yachting, fishing and just plain lazing about on the beach, umbrella drink in hand.  Enjoy all, some…or none…but its available, if it is water-related.  A reasonably good tennis court facility is also available.  There is a 9-hole golf-course, so poorly maintained that I define it as, "Playing 9-holes of a sand trap".  I kid you not.  I don't even count our golf course, when describing the benefits of Salinas, but it is there.
The local regional mall offers a movie theater, where half the screens play movies in English, with Spanish subtitles, and the other half have Spanish dubbed English movies, with English subtitles. Pick your poison, but you will never lack for going to the movies.  The release dates of the movies are surprisingly fresh and little delayed, from what you might be watching on the cinema screen in, say, the USA.
If your tastes run more towards good cuisine, there is something for everybody, just not dozens of restaurants, in each subcategory of cuisine.  For example. Big Ralph's Restaurant and Hostal, in the most laid back setting, features the works of a classically trained chef from the United Kingdom.  Whether it is the basics, such as "Fish n' Chips" served up proper and right, or some of my favourite curry dishes, Ralph creates edible delights, with masterful presentations.  A small menu, emphasizing quality of creation, over quantity of choices.
Additionally, you have the recently featured Smokin', a Barbecue House in the traditional sense, which would make the Lonestar state proud. In fact, Texas is exactly where the proprietors hail from and their cuisine, whether the sumptuous combo or the house specialty ribs, is always plentiful, cooked to perfection and marked by a welcome, down home service.  Make sure to order a side of the delectable corn bread and save room for the constantly changing, home made quality desserts. If seafood is more your style, than try Mariscos Azul, a fairly recent entry to the Salinas marketplace.  Marisco Azul focuses on Peruvian cuisine, with a ceviche specialty.  In sharp contrast to Big Ralph's place, Mariscos Azul offers a menu just shy of "War and Peace" length, with a sophisticated ambience, which screams, "romantic moment by the ocean", or ideal locale for a business dinner.  If you get through reading the exceptional, diverse and extensive menu, before midnight, make sure to at least try the ceviche, preferably preferred "Peruvian style".  It has a bit of a bite, so if spicy food does not favor you, the Ecuadorean version of the ceviche is also quite good.  Follow it with a seafood delight, as the freshly caught "catch of the day" is always sumptuous.  The place also offers a wicked cocktail list, which is a delightful accompaniment to the breath-taking ocean views.
If you have a hankering for some late night dancing, drink sipping, or camaraderie, there is no shortage of options.  The Sin bar is a place, much like "Cheers", where everybody knows your name…they just conveniently forget it, at the appropriate time.  Part neighborhood bar, part live music venue, part largest dance floor in town, Sin has something for everyone.  If nothing else, listen to the tales of the proprietor, Kim (a male, not female).  That alone is worth the price of admission…which barring special events is, well…free.
Another option is the new Salinas Beach Club, referenced in the New Year's Eve article.  Brand new place, heart of the Malecón (Boardwalk) strip, part bar, restaurant and dance club, with a touch of sophistication and "to die for" vistas of the Pacific Ocean. This two-tiered establishment just hailed its Grand Opening on New Year's Eve and has a decorative flair reminiscent of South Beach.  Again, key word, "reminiscent", so let's not get carried away.  Enjoy the ambience and be flattered that you will never pay South Beach prices for bottle service.
Want to dance the night away and also mix it up with the locals?  On a Friday or Saturday night, head down to the Barcelo Colon Miramar hotel, which in its lobby bar has a "dance to you drop" environment to enjoy.  The dance floor is a little limited, but it is made up by the crowds who don't care.  That kind of place…feel…environment.  Drinks ar amongst the priciest in town and service can be uneven, on a good day, but folks just go there to dance and mingle.  The rest is gravy.
Finally, if you want to really slum with the locals…pssssst…got a place.  The place is called "Casa de Roy".  It is located, well, in someone's "casa"…literally.  Finding it is an experience for the uninitiated.  Get a local to show you how to get there, or give me a call and I will personally take you there.  Live music, completely laid back atmosphere and a unique mix of characters.  It all adds up to a fun place to visit. As far as local accommodations, there is an option at every price point and style of preference.
Playa Canela is the closest thing to an out of the way boutique hotel as Salinas has to offer.  The scenic view of the ocean is breath-taking.  The service by the bilingual owner, Cecilia, is impeccable.  The  place for relaxation and stress relief.  The rooms are perfectly maintained and exhibit the decorative flair of a professional, as they should, since Cecilia is an interior decorator.  Come through the door and leave the troubles of the world behind.  However, while breakfast is served and complimentary, no other meals are served on the premises, so additional meal arrangements are essential.  Also, not only is the locale a bit hidden, but the road to the front door can be a "bumpy ride"…quite literally.  Trust me, it is worth it.
If hostal economical is more your preference, then the aforementioned Big Ralph's Hostal has your name written all over it.  Clean, efficient, friendly and cost-effective.  Breakfast is also complimentary.  What more can be said, besides the obvious – you get to stay at one of the best places to dine in all of Salinas.  No brainer.  Also, easy walking distance to another delectable breakfast place called Common Grounds, if you ever get tired of Ralph's breakfast.  My bet is you won't.
Finally, if being a convenient 20 minutes from the heart of Salinas doesn't feel too far, try the DeCameron Resort facility in Punta Centinela.  DeCameron is an international, all-inclusive, resort operation, which knows how to get it done just right.  From a friendly and convenient airport pick up, to a rapid, assembly line registration process and an exclusive facility with oodles of food at all hours and dozens of activities – planned and not – the place screams "vacation time"!  Book early, because – and I have verified these numbers – the operation functions at 99% occupancy, with 100% occupancy dates not at all uncommon.
In summary, Salinas Ecuador is an exceptional lifestyle and investment locale.  I had to make the inaugural coverage location Salinas, since it is where I chose to relocate myself.  It is a charming, oceanfront, resort town, with a relaxed feel, which offers exceptional investment opportunities in real estate (my specialty) and other industry sectors.  While a few growing pains have begun to show, I am confident that the future for Salinas remains bright and encourage a "boots on the ground" experience, for anyone even remotely thinking of a relocation or second home.  I would be honored if you looked me up and let me show you around the place, which fills me with pride to refer to as "my new found home".

Like Our Articles?
Then make sure to check out our Bookstore... we have titles packed full of premium offshore intel. Instant Download - Print off for your private library before the government demands we take these down!