Written & photos by Alcina Charlie, Vanuatu.
Time to get back into the normal day-to-day, after a hectic three months of preparing logistics & meeting appointments for 80 plus very important friends from overseas who are our buyers, wholesalers, international media, plus 120 equally as important local tourism operators – resorts, hoteliers, tour operators, and airlines here in Vanuatu.
Well at least, that is what everyone of us at the Vanuatu Tourism Office (VTO), where I have been working for seven years now, are saying after flying through tirelessly organizing the country's biggest tourism and trade event, Tok Tok Vanuatu. We had to make sure that the event ran smoothly on 28th and 29th August, pre and post, so well-in-advance preparations were crucial.
After last year's miss, the event's come-back felt good by all. You could see it on everybody's smiling faces like Chief Sam (pictured), and even Candy, the very cute baby goat from Eden on the River tours, also came along as she didn't want to miss another show.

This year, the Tok Tok village was ideally situated on the beautiful Holiday Inn Resort's private island just across Erakor lagoon where over-water bungalows fringe prettily along the island's southern point.
As soon as you passed the bridge and walked through the village entrance, the coconut palms, booth's island-style set up, cooling ocean breeze and tropical sunshine, captivated you with the beauty of Vanuatu islands. Yes this had to be the place for Tok Tok so our buyers could return home with exactly that, a piece of our tropical island paradise so they are reminded to spread the word, and come back with their families and friends.
On Thursday morning, we were asked to start up fresh and early, quick smart, and get to the village before everybody else did so we had enough time to get everything ready for the opening ceremony.
It might have been what I call, and my colleagues know this very well, the "VTO fruity-tutty" (pictured) therapy we have been on since end of last year. Well I still need to be disciplined I must admit, but even working up to 10.30pm the night before decorating two huge marquees, didn't hold us down for an early start the following morning. Our nervous system kept running on fresh throughout Tok Tok so it had to be those revitalizing goodies we had for lunch every day. So come Thursday morning, staff were present at the village between 7am – 7.30am ready to receive everyone.

I, on the other hand ran a little late as I live out a fair bit from town at a village called Melemaat, and getting to the Holiday Inn, especially that morning, I encountered a few delays. But as soon as I got there, I quickly settled in and did what I was supposed to do.
Armed with "Rex", which is the nick-name I have given to my Sony RX100 compact digi-camera (yes he's my precious treasure), I scooted off to the village site and snapped a few photos for the office, before the light got too bright. Lighting's usually perfect around 7.30am-7.45am. (In my head I could hear my "all-things-photography" mentor David Kirkland, saying this after our recent shoot).
So there I was, photographing as much as I could absorb while the light was not too strong on the lens, mine nor Rex's for that matter.
Fifteen minutes later, I realized the Government officials have arrived, and were warmly welcomed by the VTO General Manager Ms Linda Kalpoi, and Chairman of the VTO Board Mr Philip Malas.
Experience the Insider community that takes your international lifestyle to the next level. Download your FREE guide
"18 Steps to Implementing Your Plan B" instantly!
Fresh flower garlands were hung on each of the delegates then, brilliantly painted in black and white, sea snake dancers from the Banks islands (pictured), ushered the delegation through a bamboo arched entrance and into the ceremonial tent.

With a big smile, welcome remarks were presented by the Lady of Ceremony Ms Linda Kalpoi, before the official launch of Tok Tok Vanuatu by the Deputy Prime Minister and same time Minister of Tourism for Vanuatu, Honorable Ham Lini Vanuaroroa.
The launch combined with a sweet promise by the Government to expand the office budget next year in 2015, which was loudly applauded by everyone present that morning.
It was then time to get into the real deal, which was the one-on-one 15 minute business appointments between buyers and sellers, the very purpose of Tok Tok Vanuatu. The appointments ran throughout Thursday, and on the following morning on Friday. Then site inspections in the afternoon, ending with a glorious gala dinner to mark Tok Tok's closing.
Coming back to the meetings, one may wonder what they were all about, and as explained to an international student studying Tourism in Vanuatu who asked me the same question, my answer was, "Tok tok in Bislama means to talk or have a conversation with someone. When you merge 'tok tok' with 'Vanuatu' to become Tok Tok Vanuatu, it means a local tourism operator talking with an overseas business partner or wholesaler to discuss business and see how they can work together to tailor holiday packages for Vanuatu". (pictured)
Organizing Tok Tok is not an easy task for a humble and small group of Vanuatu tourism passionates who work at the Vanuatu Tourism Office, but each year the team builds on from the experience and gets better and better at it.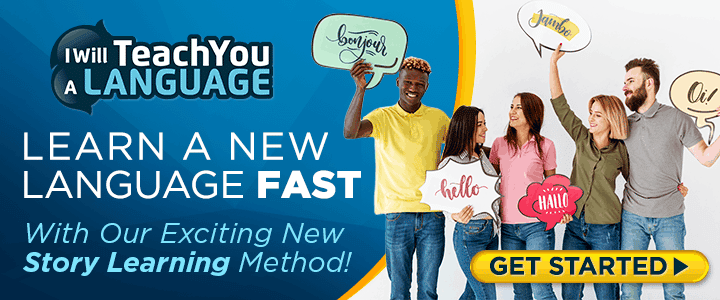 Tok Tok Vanuatu has become Vanuatu Tourism Office's signature event. A lot of time, effort, heart, and sacrifice are devoted to Tok Tok by each one of us staff because we all have a common goal, and that is to help our economy grow through tourism.
Over the years, that passion has strengthened as VTO continues to work hard and achieve targets. Because of this, tourism today has become the largest money earner for Vanuatu, and so Tok Tok has become pivotal in bringing in business to Vanuatu.
However, I must say that the best part of Tok Tok is sharing the beauty of our island paradise, which we call home, to the rest of the world so they learn and experience what really matters…
Lukim yu lo Vanuatu! (see you in Vanuatu)

Like Our Articles?
Then make sure to check out our Bookstore... we have titles packed full of premium offshore intel. Instant Download - Print off for your private library before the government demands we take these down!