Ten More Countries Welcome Visitors Again
Calm follows a storm, and sometimes the period after a storm brings a beacon of hope. Here are ten more countries operating as lighthouses leading the way out of the storm by opening their arms to welcome visitors again with NO travel restrictions:
1. Bonaire, St. Eustatius, and Saba – COVID-19 entry regulations lifted on June 1, 2022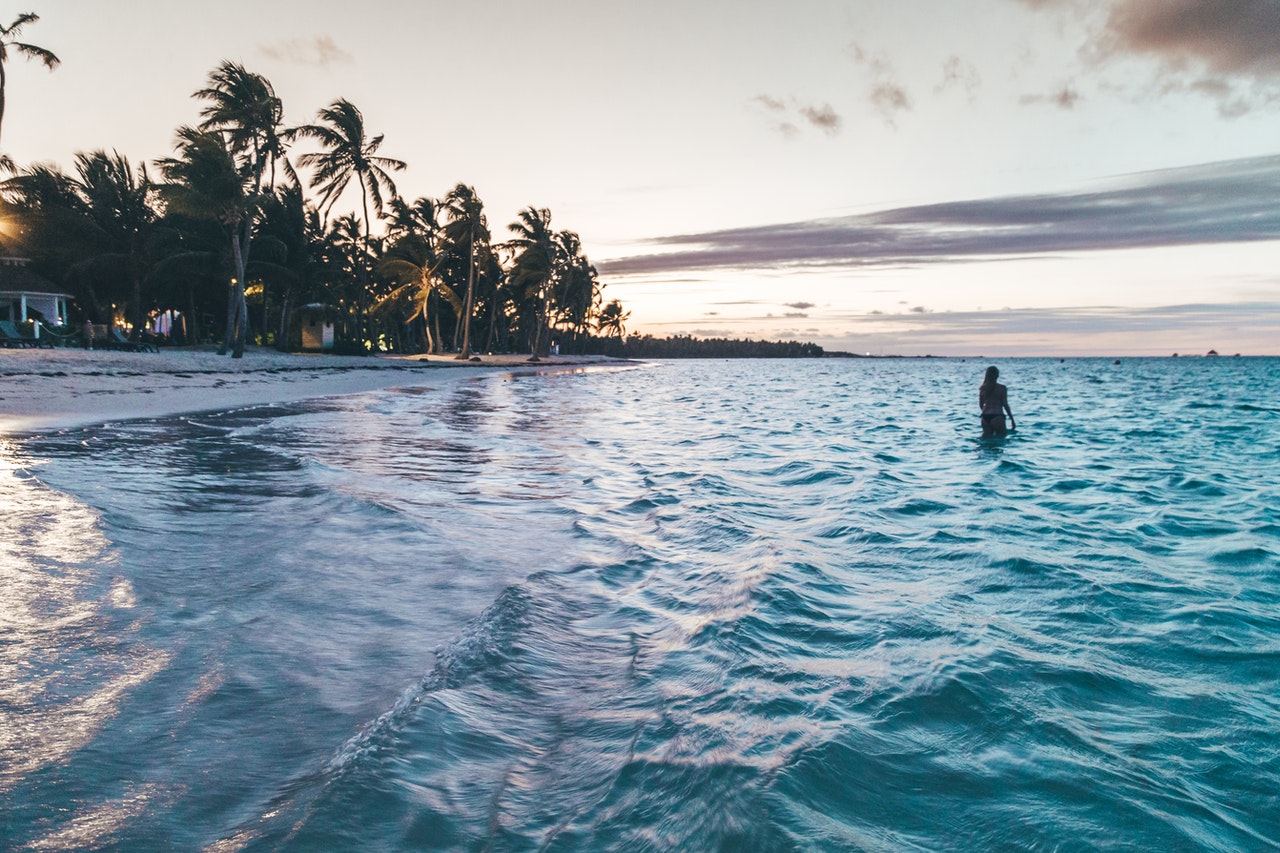 Meet the Caribbean Netherlands. These three islands in the Caribbean Sea off the coast of Venezuela are known as the BES islands. With a population of 23,000 on 328 km2 (204 miles2), the languages on the island are Dutch, English, and on Bonaire, Papiamento. 
Caquetio people first settled in Bonaire around the year 1000. St. Eustatius and Saba were discovered by Christopher Columbus in 1493. It is believed Columbus did not go ashore in Saba. The Netherlands took possession of Saba in 1632. The island changed hands several times before finally coming under Dutch rule in 1816. The Dutch took possession of St. Eustatius and Bonaire in 1636. After a referendum on the islands, Bonaire, St Eustatius, and Saba became special municipalities of the Netherlands in 2010.
Are you planning to visit the Caribbean Netherlands? Let's take a brief look at each island. 
Bonaire is a mecca for water sports like diving, snorkelling, parasailing, sailing, and kayaking. Not into water sports? No worries, as eco-adventure activities such as biking, horseback riding, and hiking will keep you occupied.
St. (Sint) Eustatius has all the elements for an unforgettable vacation. Relax or explore. Take your pick. Tranquillity and adventure co-exist on this island. Unspoiled nature, culture, and diversity are inextricably linked. Black sand beaches. A rich history. St. Eustatius is an intimate island without mass tourism where you can enjoy everything uninterrupted. Tucked away among imposing cliffs, several gorgeous, secluded bays invite you to unfold your towel on the black volcanic sand for leisure and to immerse your tired body in the temperate, summoning waters.
Saba is unscathed by the hastening pace of the modern world, making it unlike any other Caribbean destination. Safe, welcoming, and delightful, Saba has four main villages dotted with gingerbread houses including perfect gardens, and spotless, safe streets waiting for your discovery.
2. Benin – COVID-19 entry regulations lifted on June 16, 2022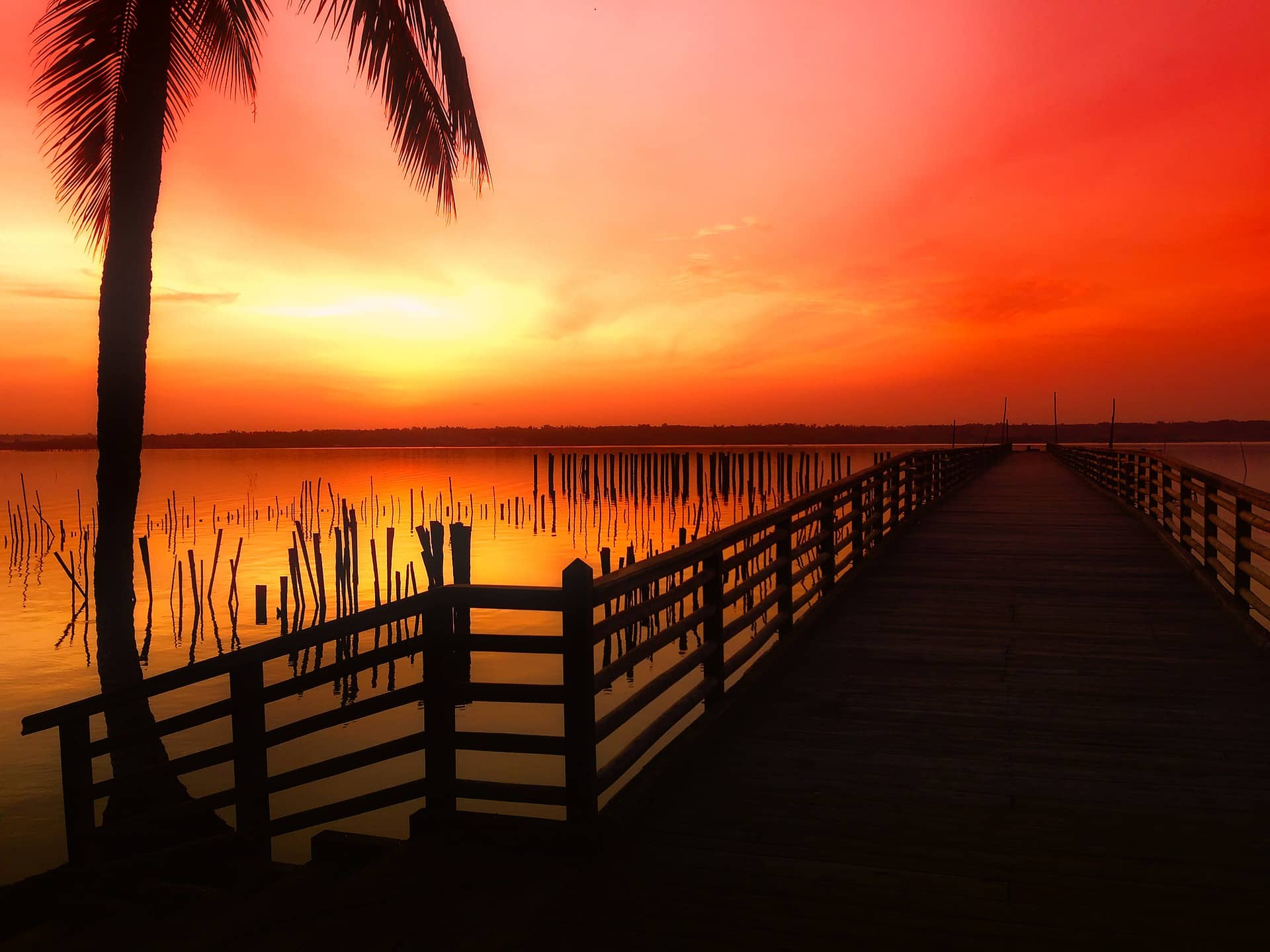 Benin is the fifth largest tourist destination in West Africa and has budding possibilities for development in this sector. Increasing tourism is a main component of the government's action plan (PAG), with projects designed to entice tourists to parts of the country. The idea is to learn about the history of slavery, visit pre-colonial palaces, traditional architectural structures, and observe wildlife in its natural habitat. Security apprehensions are a challenge, though. To address the concerns, the government of Benin has contracted with the African Parks Network to manage security in the largest parks.
FREE GUIDE! Get Essential Information on Protecting Your Assets
18 STEPS TO IMPLEMENTING YOUR PLAN B
The government has put incentives in place for foreign investors interested in building hotels in the beachfront area. Investors can obtain duty exemption from the government on all building materials and equipment destined for such a project. A business opportunity to enrich your expat dream, perhaps?
3. Curacao – COVID-19 entry regulations lifted on June 5, 2022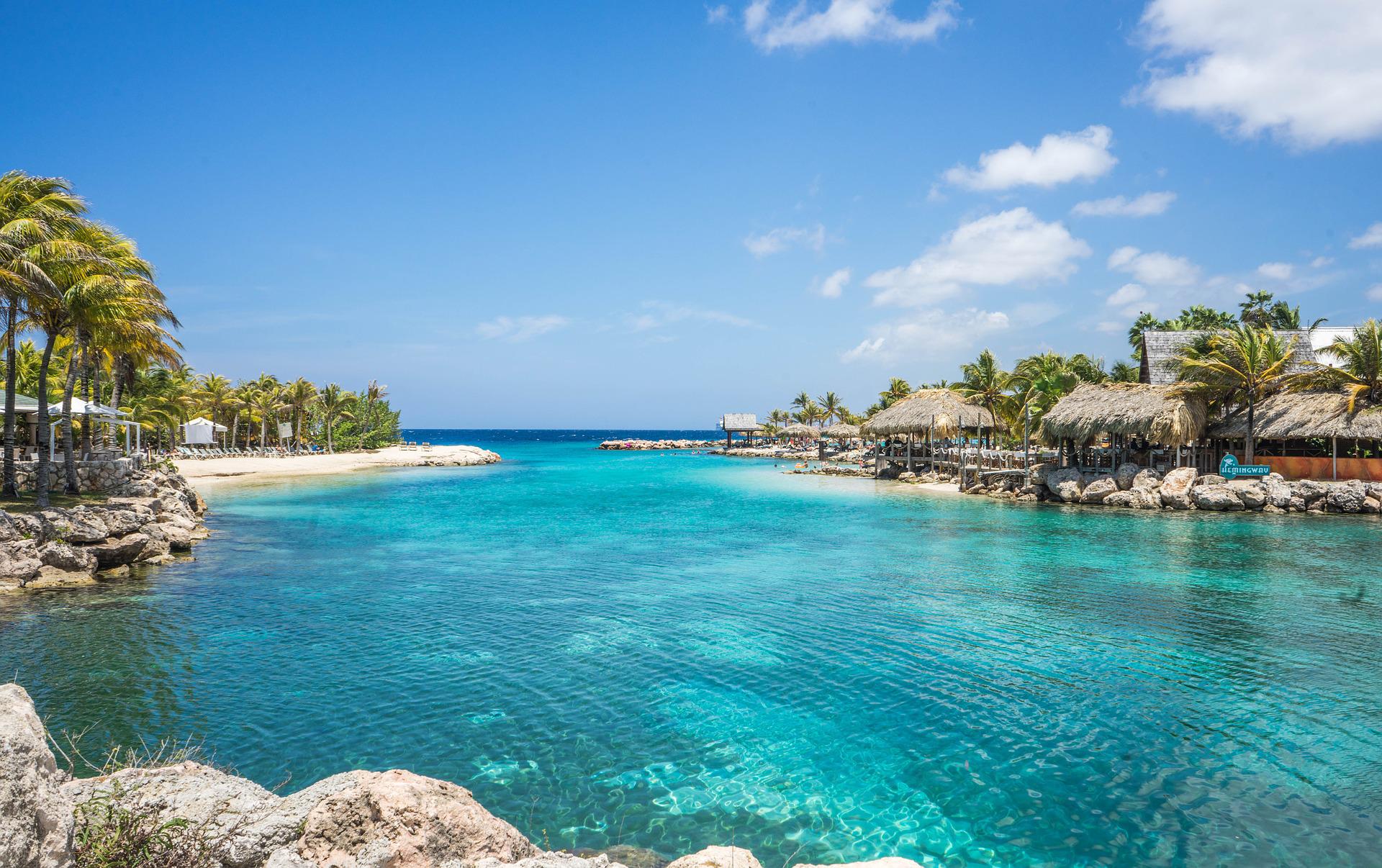 It's time for a Caribbean escape. Impeccably situated between the Americas and Europe, Curacao has exclusive topography, perfect temperatures, and joyful, sunny days all year long. Roam the island with a rich mix of European and Caribbean cultures. Take in the art and cafes of Pietermaai, climb the tallest peaks at Mt. Christoffel or go where the wind takes you at Sint Joris Bay. Curacao is the real deal with untamed nature and outgoing people. Beaches dot the coastline with pure, cobalt waters. From the peaceful Cas Abou to the laid-back, family atmosphere of Kokomo, their private coves have all the space you need to get away from it all.
4. Egypt – COVID-19 entry regulations lifted on June 17, 2022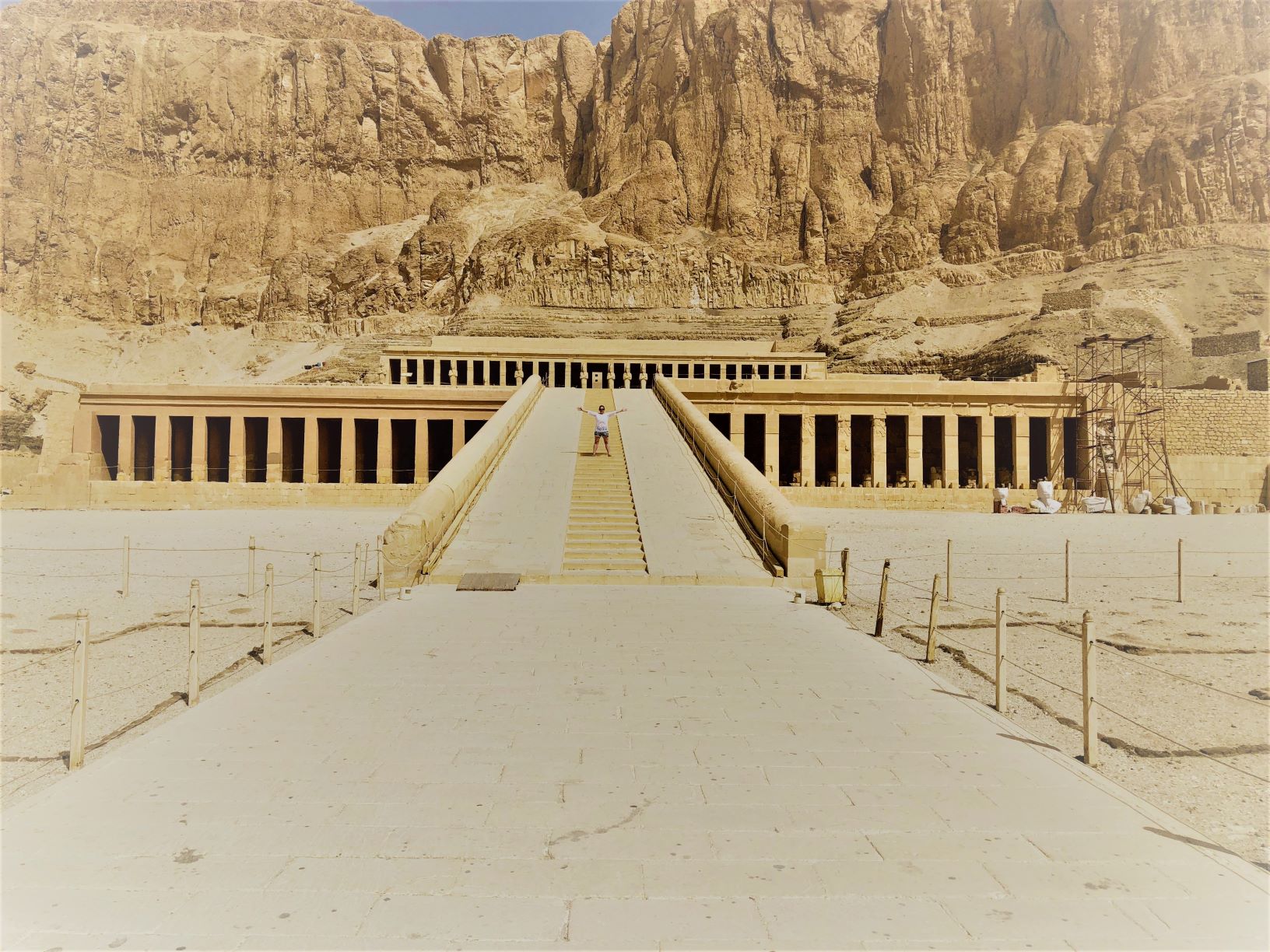 Queen Hatshepsut's Temple is All Mine!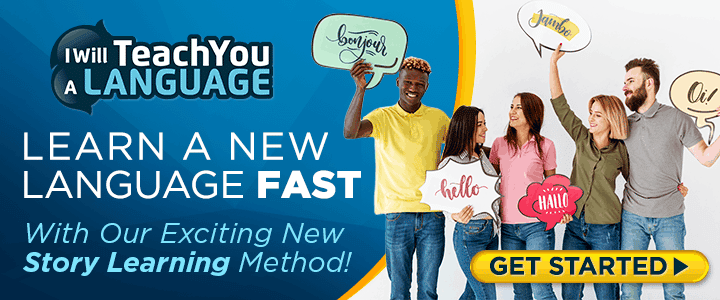 Egypt is open. Go. The historical sites in Egypt are supreme. The Pyramids of Giza. The Great Sphinx. The Egyptian Museum. Karnak Temple. The Avenue of the Sphinxes. Valley of the Kings. Valley of the Queens. Colossi of Memnon. Pompey's Pillar. Temple of Philae. Temple of Luxor. Catacombs of Kom el-Shouqafa. The Temple of Kom Ombo. Temple of Horus in Edfu. I've seen them all. There is not enough room here to describe what it is like to visit Egypt. 
I'll say this: the Valley of the Kings and Queens was my favourite. To walk down into the tombs and see the Egyptian hieroglyphs beautifully carved and perfectly preserved send chills through the body. Walking down the long, elaborate hallway of Rameses IX, the pharaoh of Moses' time, was a surreal experience. Imagine how thousands of years ago the tombs and hallways were hand-carved by artisans with chisels as tools and torches as light.
5. Estonia – COVID-19 entry regulations lifted on June 16, 2022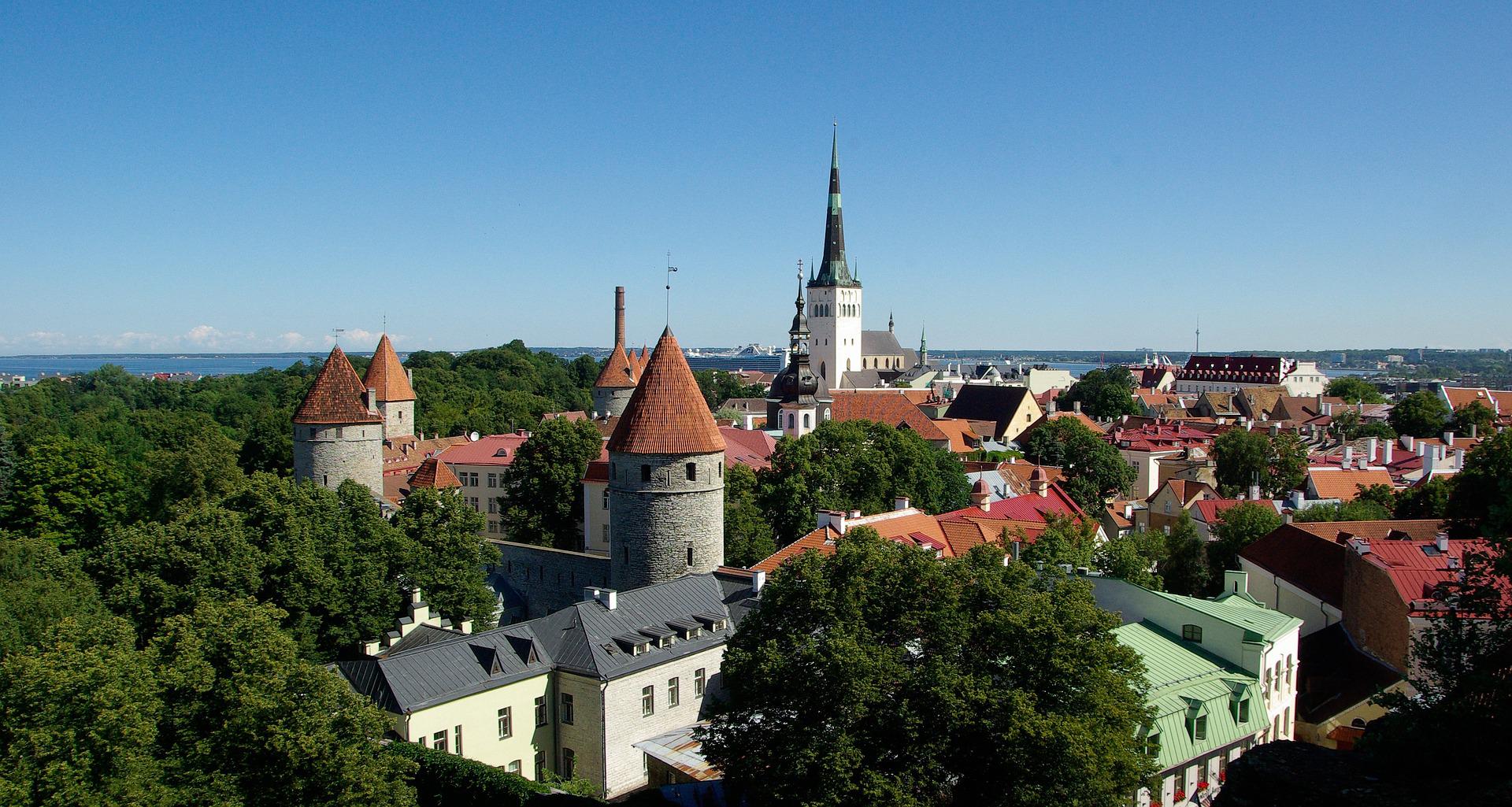 This little country has over 2000 islands, and its capital Tallinn is the best-preserved medieval city in Northern Europe. Tallinn dates back to the 13th century when a castle was built there by the crusading knights of the Teutonic Order. Tallinn's wealth is evident by the lavishness of the public buildings, such as the churches and merchant houses, which have survived to an extraordinary degree despite the effects of fire and war over the centuries. Song and dance festivals, major international festivals and concerts take place in Tallinn making it the main centre of music and culture in Estonia.
6. Falkland Islands – COVID-19 entry regulations lifted on May 4, 2022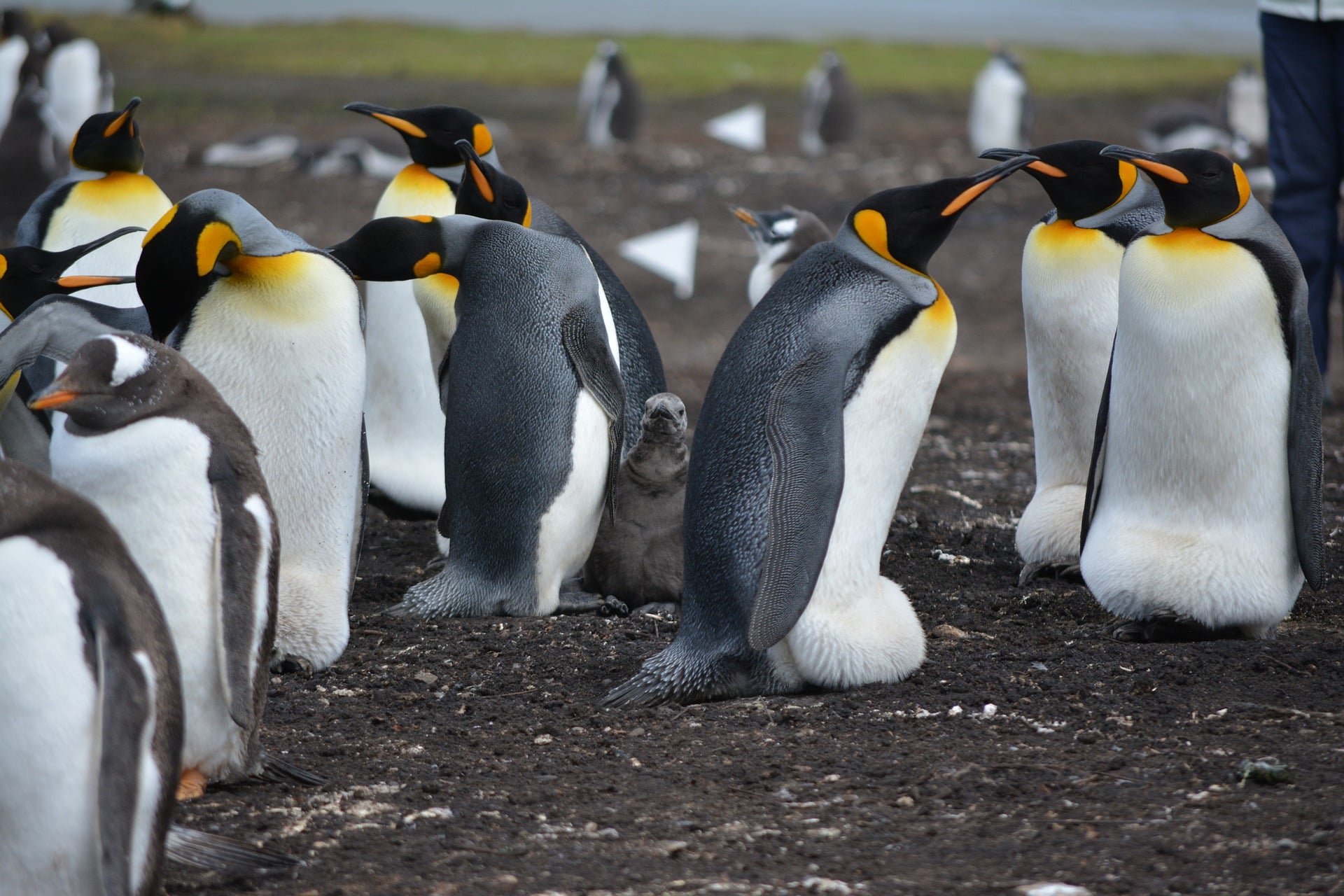 Immaculate territory. Impressive panoramas. The Falkland Islands are one of the final grand wilderness destinations in the South Atlantic Ocean. Four-wheel drives are the mode of transport here. Little planes will take you to islands plentiful with penguins, albatrosses, and petrels. Envision a place so far off the radar where you have miles of spectacular scenery, beaches, and superb bird life all to yourself. Visualize a stillness only interrupted by the call of the birds and your footsteps. Ocean giants such as killer whales and elephant seals ride the waves in their natural habitat. The Falkland Islands are a wildlife adventure paradise.
7. Kazakhstan – COVID-19 entry regulations lifted on June 8, 2022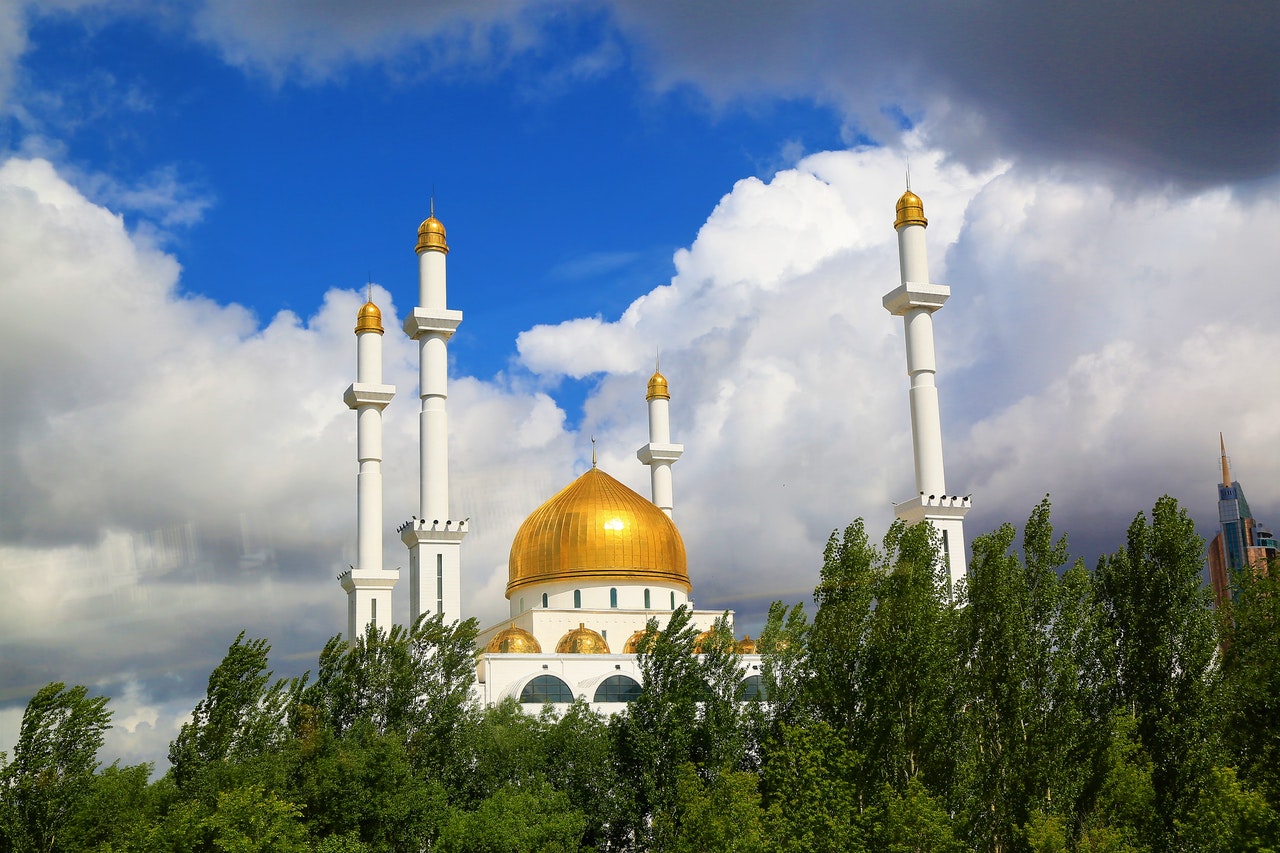 Is Kazakhstan a foodie destination? Yes. You won't find such a diversity of national cuisines and varied flavours anywhere in the world. Kazakhstan has 135 nationalities, all with a twist on the food scene. The main highlight of Kazakh cuisine centres on the traditions of the nomads of the Great steppe. Delectable, nourishing, and indigenous foods of the nomads are becoming trendy among travellers.
Try famous Kazakh dishes like beshbarmak (boiled meat with dough slices), baursaqs (fried puffy bread), qazy (horse meat sausage), irimshik (fat crumbly cottage cheese). Try national cuisine in the ethno-auls (villages). Guests are invited to try many unique delicacies made according to traditional recipes. Learn how the dishes are prepared and the detailed history behind the legends and unusual stories about the cuisine. Welcome to handsome and open Kazakhstan—the contemporary country conserving its ancient customs.
8. Trinidad and Tobago – COVID-19 entry regulations lifted on July 1, 2022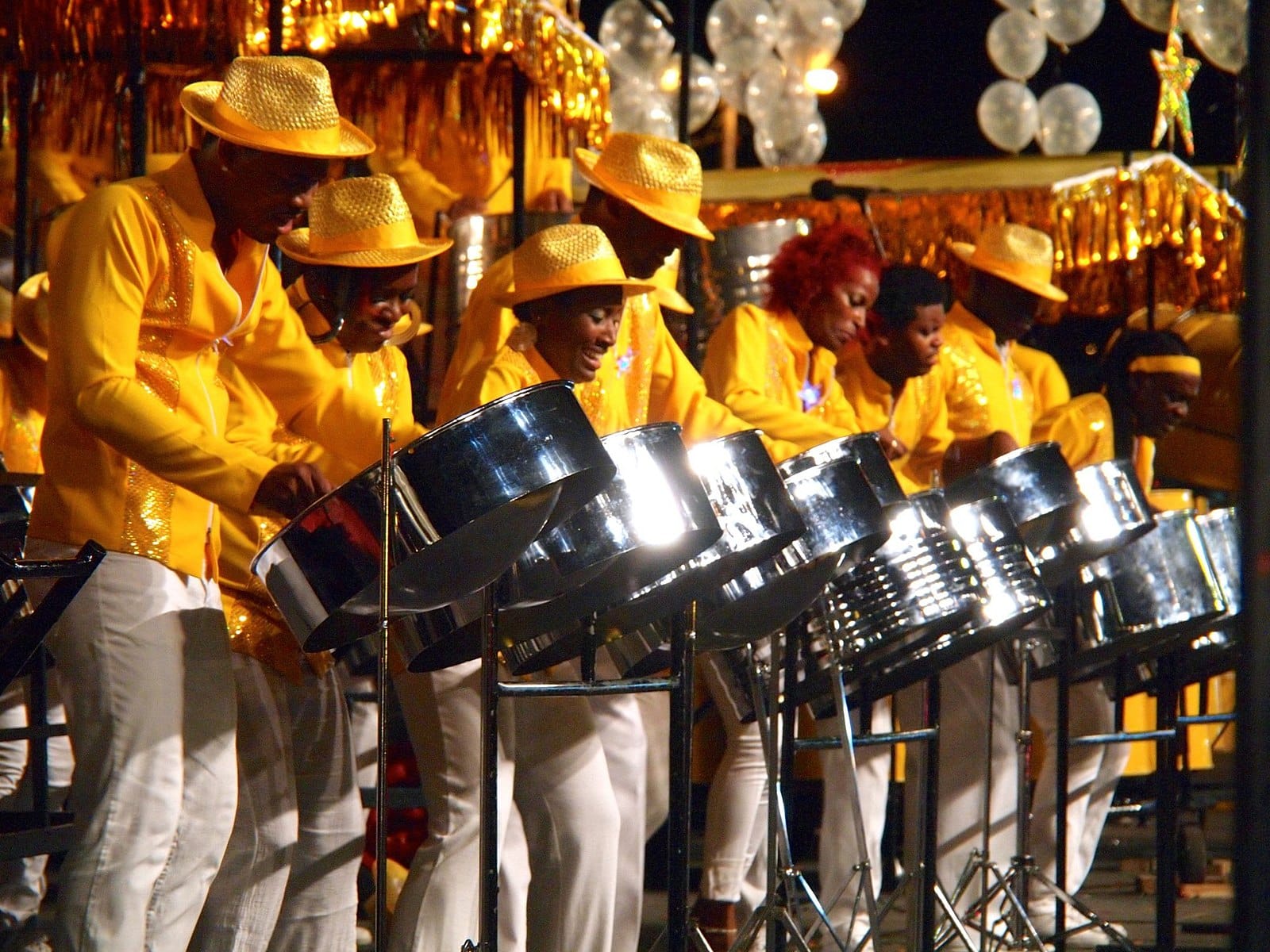 Credit: Kip1234
The name alone makes me want to visit. It sounds alluring and mysterious. Trinidad breaks the mould of the typical Caribbean destination. Bamboo forests. Romantic boardwalks. Expansive beaches and bays. Mud volcanoes and a temple in the sea are a taste of what you can see when you visit Trinidad and Tobago. And of course, there is the famous Carnival featuring calypso tents, a re-enactment of the Canboulay riots and dragon festival, the national pan event with medium and large bands—can you hear the steelpan and calypso music now? Festivities start just after Christmas and continue until Ash Wednesday.
9. Uzbekistan – COVID-19 entry regulations lifted on June 10, 2022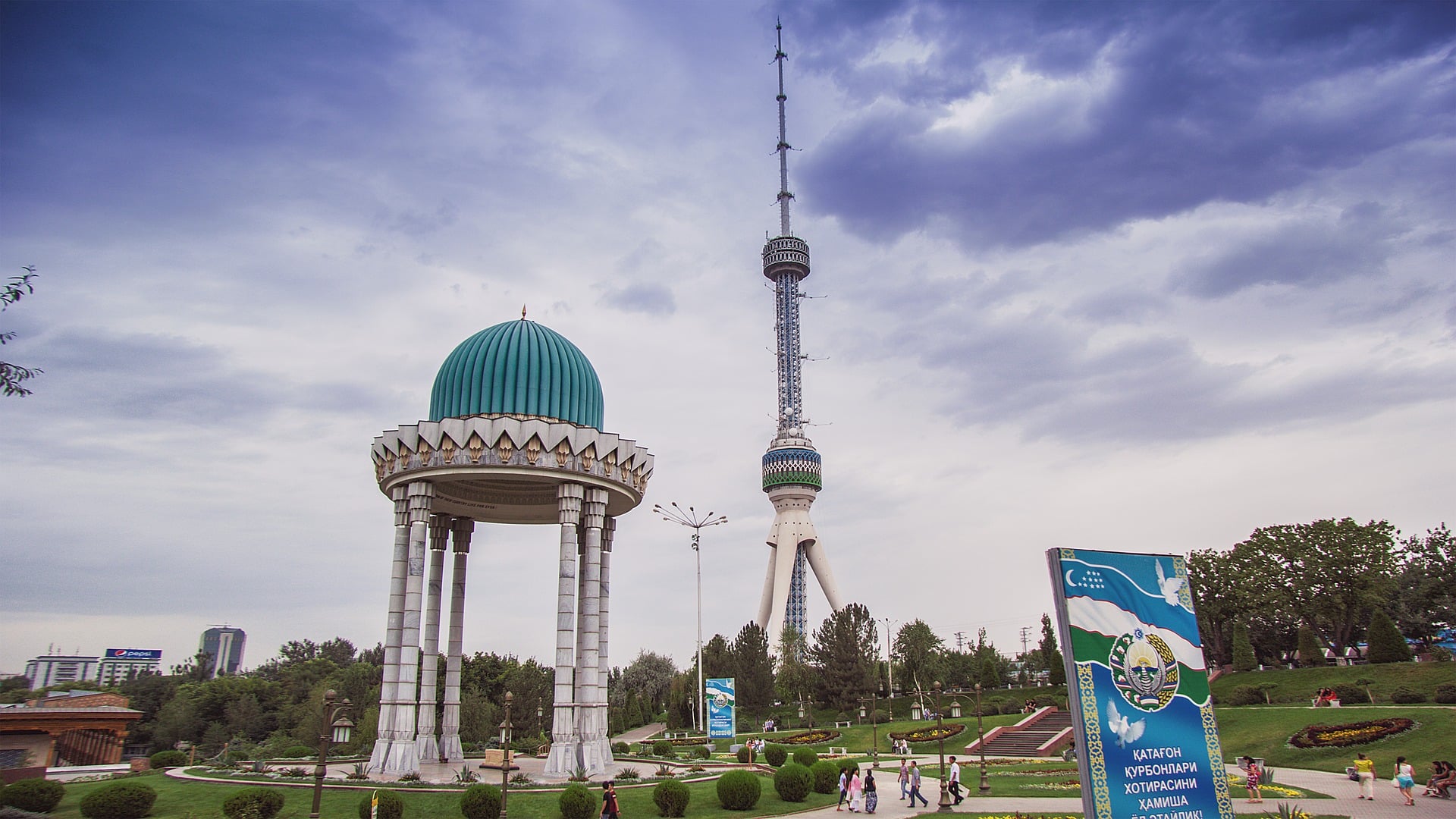 Did you know you can visit Uzbekistan and see ancient architectural monuments, distinctive nature, and culture but also to improve your health? If you want to travel with health benefits, go to Uzbekistan! In Uzbekistan, the sun shines year-round improving the mentality and health of the people. Thanks to its unique environment and climate, Uzbekistan has long been famous as one of the main health resorts in Central Asia. In each region there are numerous health resorts and dispensaries for health regeneration. Dental tourism. Folk medicine. Spa treatments. Cosmetic surgery. You name it, you can find it. The most popular procedures are acupuncture, hirudotherapy (leech treatment), hijama (cupping acupuncture), mud therapy, hydrotherapy (water treatments), climatotherapy, and various types of spa treatments are in particular demand. I'll pass on the leeches, thanks.
10. United States Virgin Islands – COVID-19 entry regulations lifted on June 28, 2022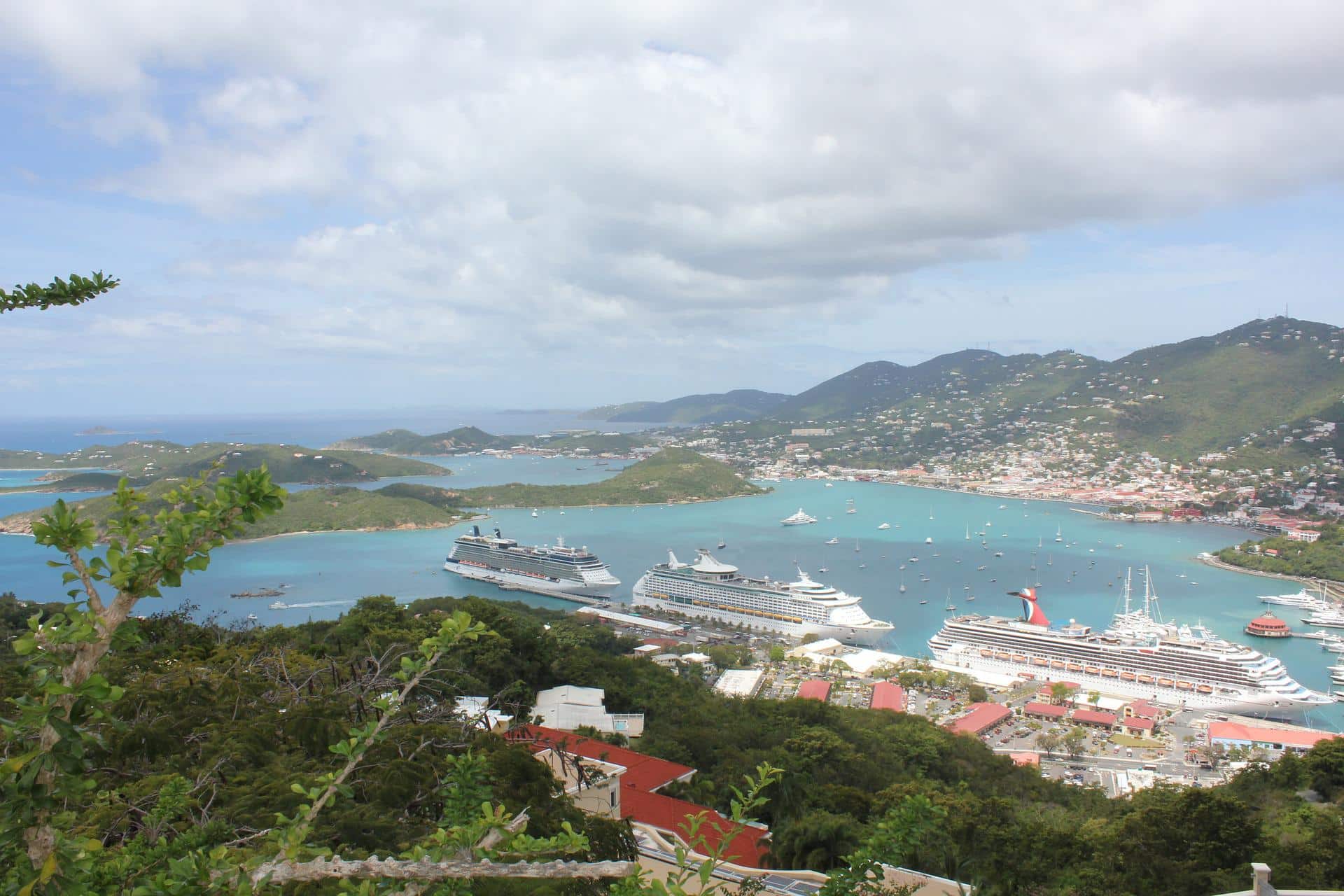 Passports are not required for U.S. citizens! And if you go, you can only use mineral sunscreen because it's the law in the U.S. Virgin Islands. 
Visitors wishing to engross themselves in a cultural event can enjoy historical tours, culinary encounters, artisan fairs, parades, storytelling, and other extraordinary outings. Diverse architecture on the islands is evidence of the nations who colonized the area during the 17th and 18th centuries. The life and designs of artisans and crafters who earn a living creating functional and decorative pieces will capture your imagination. Restored greathouses now serve as museums to help preserve the past while masterfully displaying mahogany pieces, delicate linens, and original art. Annaberg Plantation ruins in St. John's National Park offer daily cultural demonstrations, including cooking the old-fashioned way on a coal pot over an open flame.
It's High Time to Make Your Escape
These ten destinations and the other 44 countries that have opened with no travel restrictions are a light piercing the darkness. Ask yourself, where do you want to visit? Where do you want to live? In a country with common sense offering freedom of movement? Or a country who threatens you and wants to control every decision you make? Make your choice. This could be a great chance to explore a country you never considered before, and who knows, maybe you'll fall in love and never leave.
Source: IATA TravelCentre COVID-19 Travel Regulations Map as of 02 July 2022 18:15:09 UTC. IATA (International Air Transport Association)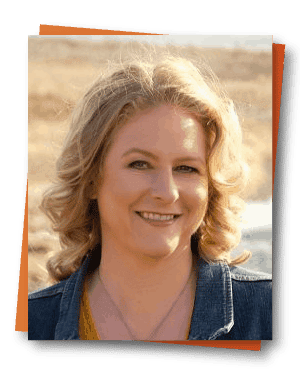 Charlotte Tweed is an adventurous soul with a goal to take you on a journey where you don't just visit—you live it. Graduating with a Travel and Tourism Honours diploma, Charlotte began her expat journey on June 15, 2021. After travelling through multiple countries, Charlotte now calls Mexico home. Reading, writing, and researching the best expat destinations in the world are how she fills her days. As a published author, her mission is to transform your life with expat travel—one destination, one adventure, one story at a time.


Like Our Articles?
Then make sure to check out our Bookstore... we have titles packed full of premium offshore intel. Instant Download - Print off for your private library before the government demands we take these down!