When Qaboos bin Said became Sultan of Oman in 1970, there were only about 7 miles (10 kilometers) of paved road in the entire country, and that was limited to the capital, Muscat. His modernization of the country included bringing electricity to every region within his borders, creating paved highways to connect even outlying regions, and establishing an educational system that brought literacy and co-ed classrooms to a traditionally nomadic people.
Modern Oman hardly makes the news today, however, with Dubai creating so much stir nearby in the United Arab Emirates. Magazine profiles and travel documentaries explain with ardor about the galloping economy, construction frenzy, and tax-free incentives for businesses in Dubai and other Emirates, or other oil-rich Gulf countries like Qatar and Bahrain.
But the same is true in Oman, only on a quieter level. New regional airports are being built on the Sultan's orders in Sur and Sohar and other locales to expand the economy away from Muscat, while the Port of Sohar is similarly being dredged and enlarged to generate business along the heavily trafficked ship lanes of the Indian Ocean and Arabian Gulf.
This energetic boost is called the "Omanization" of their economy. Oman's petrol reserves are drying up, and the Sultan wants his legacy to be a diversification away from oil to other businesses such as tourism and Information Technology, although recently tapped reserves of natural gas will continue to reap a fortune for decades to come. Many services and businesses are currently operated by cheap labor from Pakistan and India, yet "Omanization" also envelops the idea of entrepreneurial work by native Omanis, many of whom now work in fishing and agriculture.
This bodes well for expatriates who wish to participate in the transformation of the country in the upcoming decades. In general, Omanis wish to partner with knowledgeable people to run the businesses they launch since they don't have a tradition of working business hours, even if they have the start-up cash to begin operations. Also, there is a push for bilingualism so that Arabic speaking Omanis can compete with Dubai for foreign investment and tourist dollars.
Because its neighbors in the region have more oil wealth, Oman developed slowly in comparison. Muscat, even for a capital city, does not have many tall buildings of note, and other cities along the coast and in the interior have even fewer. The only cinemas showing international fare are in Muscat. Change comes rapidly, however. Dubai, a mere 90-minute drive from the Oman border, is making a bid to bring business headquarters, exhibitions, and celebrity performers on tour, as well as international sports competitions.
The construction boom will last awhile, and Oman is going to reap the benefits of having a popular Emirate next door. Additionally, Oman is striving to compete against its neighbor, offering new upscale developments along the coast like Blue City and multi-star resorts and spas. These are new recreational, shopping and housing units made to appeal to native Omanis and foreigners alike.
Further up the coast, the Port of Sohar is being expanded to achieve more capacity in shipping. South Korean and Japanese businesses are already setting up shop. Expansion of the heavily secured oil refinery in Sohar will also be a boon since shipping traffic can avoid the Strait of Hormuz and the Arabian Gulf altogether.
Many fields are developing at a magnificent pace: retail, engineering, construction, education, and conservation. This growth is creating a housing shortage in certain markets, where rents are tripling and land values are increasing. Currently, private property ownership by non-Omanis is not allowed, but that may change with a decree from the Sultan, and partnering with Omani owners is the current method.
That's sort of the point of "Omanization"—to get Omanis to participate in the economy, not hand it over to others. But since Omanis lack the various skills of management, ownership, investment, and business practices in general, they're not keen on doing the work themselves for which they've not been trained.
One recent example: a chain of gas station markets was operated by Indians until the company "Omanized" and decided to hire Omanis to work the store inside while the Indians continued to service the cars pumping gas outside. However, after the Omani clerks were hired, the balance sheets went hay- wire. Cashiers had their friends come by to visit, to hang out, and if one friend reached into the refrigerator for a beverage, the cashier would not charge for it. And a pack of chips? Well, he's a friend; it's impolite to ask a guest to pay. And if it's a group of friends coming to visit the cashier, massive amounts of inventory were being consumed inside or allowed to walk out the door without ringing up a single sale. This happened in gas station markets countrywide and was evident the moment the "Omanization" transition occurred. This is how "Omanization" works, and doesn't work. The Omanis don't have a habit of working in these types of jobs, and they're not all driven to excel once they've got the job. Guest workers from India and points farther east will still be used to do the chores: cleaning tables, pumping gas, and so on, but the guiding principal is to get Omanis working.
I don't mean to imply Omanis can't run a business without an expat coming in to tell them how to do it. My position is that a lot of Omanis recognize there's a lot they need to do to make "Omanization" a success, especially so that they don't feel inferior with Dubai breathing down their necks.
Experience the Insider community that takes your international lifestyle to the next level. Download your FREE guide
"18 Steps to Implementing Your Plan B" instantly!
Some kids grow up to be fishermen because their fathers and grandfathers were fishermen, and some become farmers or goat herders or police officers because that, basically, is the family career, and each successive generation follows that path. However, young people can't buy I-pods, cell phones with cameras, and the latest computer game with goat herder's earnings, or on a fisherman's wages. To achieve a good job, earn money to get married, and afford material possessions that will impress their neighbors is a craving of upwardly mobile young Omanis. The land they've been farming for mangoes and papayas may be worth more if an apartment villa is built on the property instead. An emerging way of thinking—mercantile, entrepreneurial—is blooming in the way Omanis approach their future, unable to rely on oil reserves to sustain them for decades more.
Not only are Omanis going to be competing against other Omanis for the jobs at the new airport, or at the new hotel resort, or with an international concern, but also they're going to have to learn the languages that their clients or customers will use. And if they're too lazy or disinterested in working that hard, they can partner with an outside entity. Some Omanis want to fund a business but not operate it—dealing with meetings and customers—except perhaps with a token Omani female as receptionist and a token Omani male as a driver or delivery person, which satisfies the laws requiring Omanization of the business.
I hope you enjoyed reading: Living in Oman with the Economy Boom. Here are a few additional articles on countries in the area. Enjoy!
Where to Work? The 3 Best Emirates in the UAE
3 Tips On How You Can Earn Money While Traveling
5 Things You Should Know Before Traveling Abroad to Dubai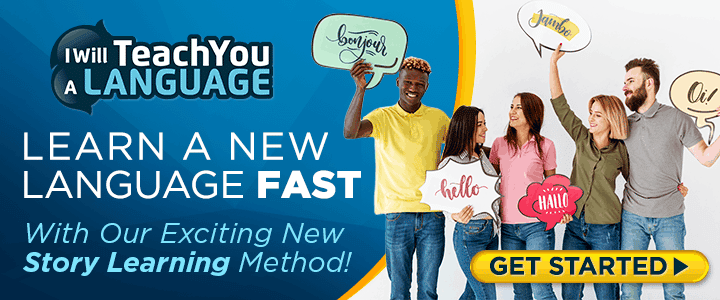 10 Things An Expat Should Know Before Moving To Dubai
20 Reasons Not to Move to Dubai (In No Particular Order)
Excerpted and adapted from the ebook "The Sultanate of Oman" by Daniel Cox.

Like Our Articles?
Then make sure to check out our Bookstore... we have titles packed full of premium offshore intel. Instant Download - Print off for your private library before the government demands we take these down!