This article was published in the Escape Artist Weekly Newsletter on June 05, 2018. If you would like to subscribe to the newsletter, please click here.
"You can't take it with you when you're gone." That's the one saying my mom would always recite throughout my childhood when I'd spend my small allowance on something petty.
"Save your dollars for a big-ticket item, like a car or a down payment on a house," she'd tell me. At 7-years-old, her advice went in one ear and out the other.
Growing up, I was an accumulator of stuff. Anything really. At one point, it was beanie babies, then the Nancy Drew hardcover books, and then at some crafty point of my youth, the colorful milk gel pens and embroidery string.
Then, starting in middle school, every vacation I went on resulted in bringing home a new souvenir… a touristy shot glass with the name of the location. My bookshelf slowly started to transform from Nancy Drew books to a display of colorful, corny-slogan shot glasses that just sat there.
To this day, that bookshelf at my parents' house is still home to those dozens of unused shot glasses, collecting dust – and my parents are still waiting for me to decide what to do with them.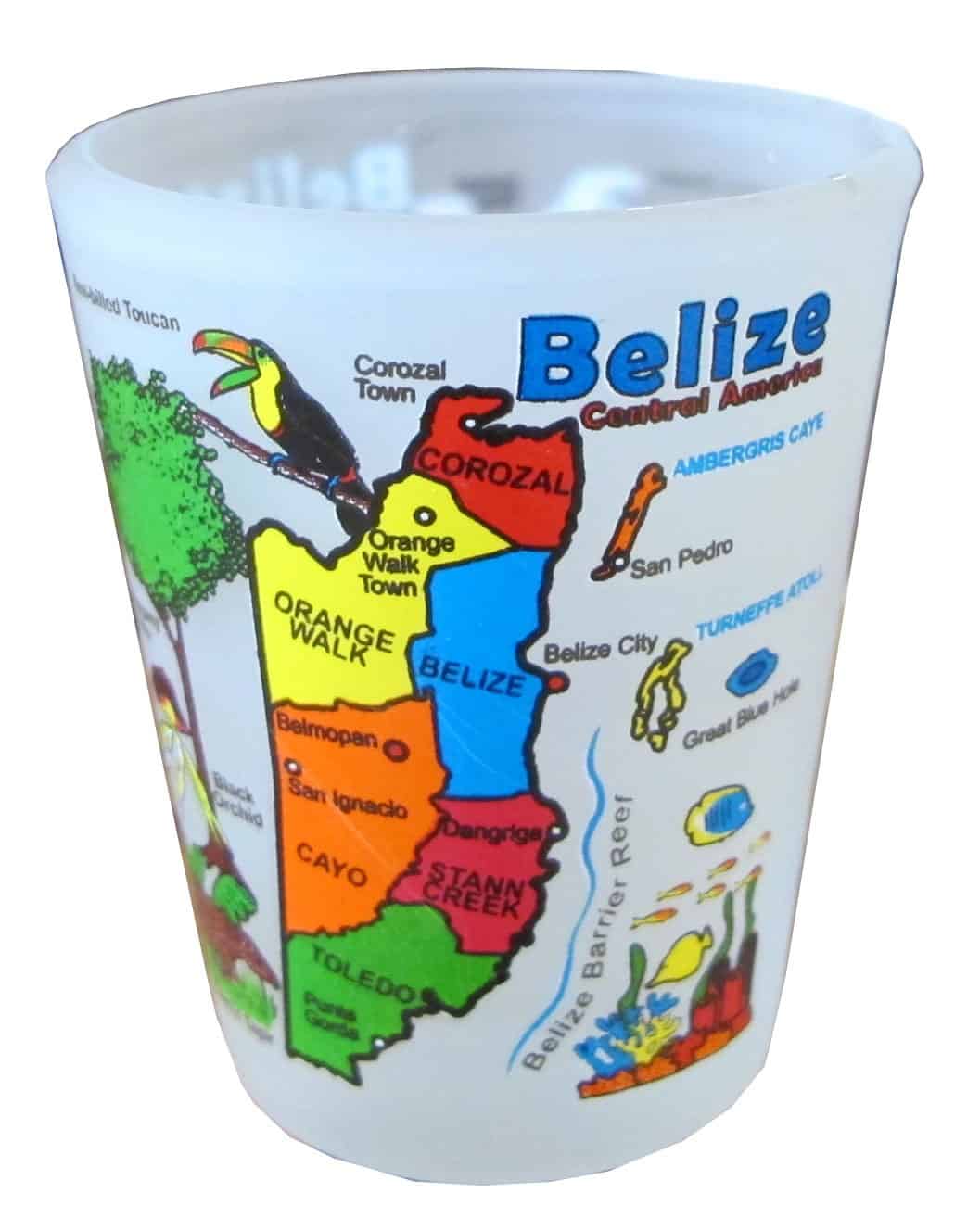 An unused collection sits in NY.
Today, home is a few thousand miles south in a small, charming Caribbean island town called San Pedro, Belize. My apartment, cozy and homey, appears bare compared to my over-cluttered room at my parents' house. However, it is filled with the daily "essentials" – a reliable blender, practical furniture, a few pictures of my loved ones in the States, and a small closet.
Often times, I am asked by visitors and folks thinking about relocating what life is like in Belize. In addition to "quirky," I add "simple." It is simple.
There is less of a "keeping up with the Joneses" mentality and more emphasis on family and fun. The constant desire to quickly run into Target for 1 item (yet walk out with 20 items) is mitigated… primarily because there are no Targets, and other shopping options are minimal. With smaller wages, fewer options, and more compact living space, the American mentality to "accumulate more and more" that so many of us are accustomed to, quickly vanishes.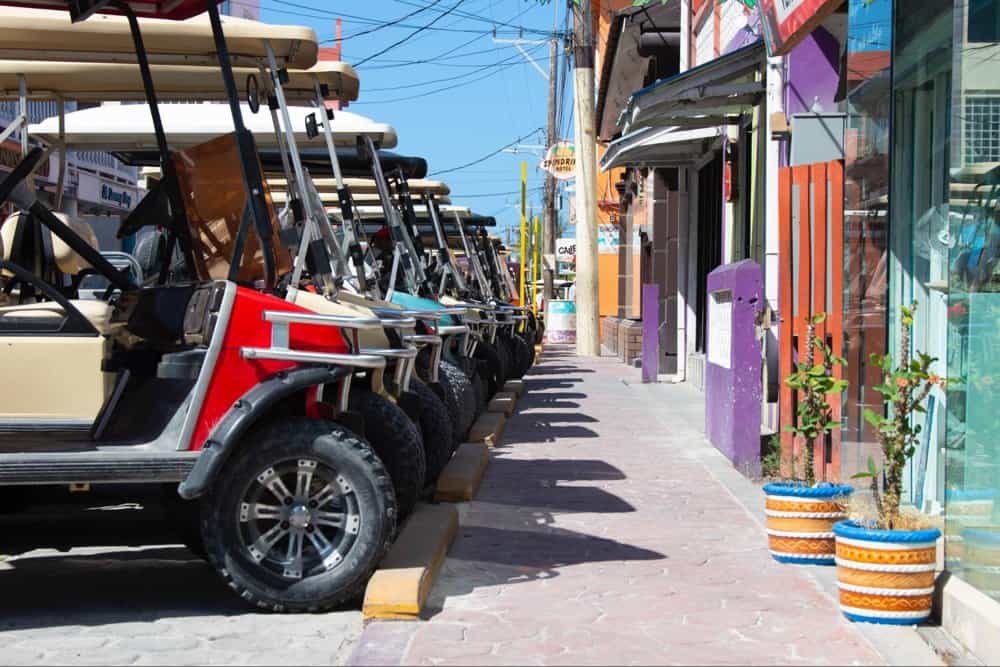 Life is simple. We get around by golf cart.
So, how does this fare for American expats living in a developing nation?
Experience the Insider community that takes your international lifestyle to the next level. Download your FREE guide
"18 Steps to Implementing Your Plan B" instantly!
For many, it is refreshing. And, yes, at times it is frustrating when all you want is something you can't find, but if you're trying to simplify your life and live minimally, this part of the world is a great place to start.
It took moving to another country with only a few dollars in my pocket and fewer shopping options for me to cut back. Many others have figured how to live simply way before me, and without having to move abroad. Whether it's the desire to simply reduce clutter, their carbon footprint, or the stresses of having too much, more and more Americans are taking the next step to simpler life.
One example of how people are minimalizing is the tiny home movement. Have you heard of tiny home living before? It is a global trend that advocates living in a smaller space, typically around 200-300 ft2.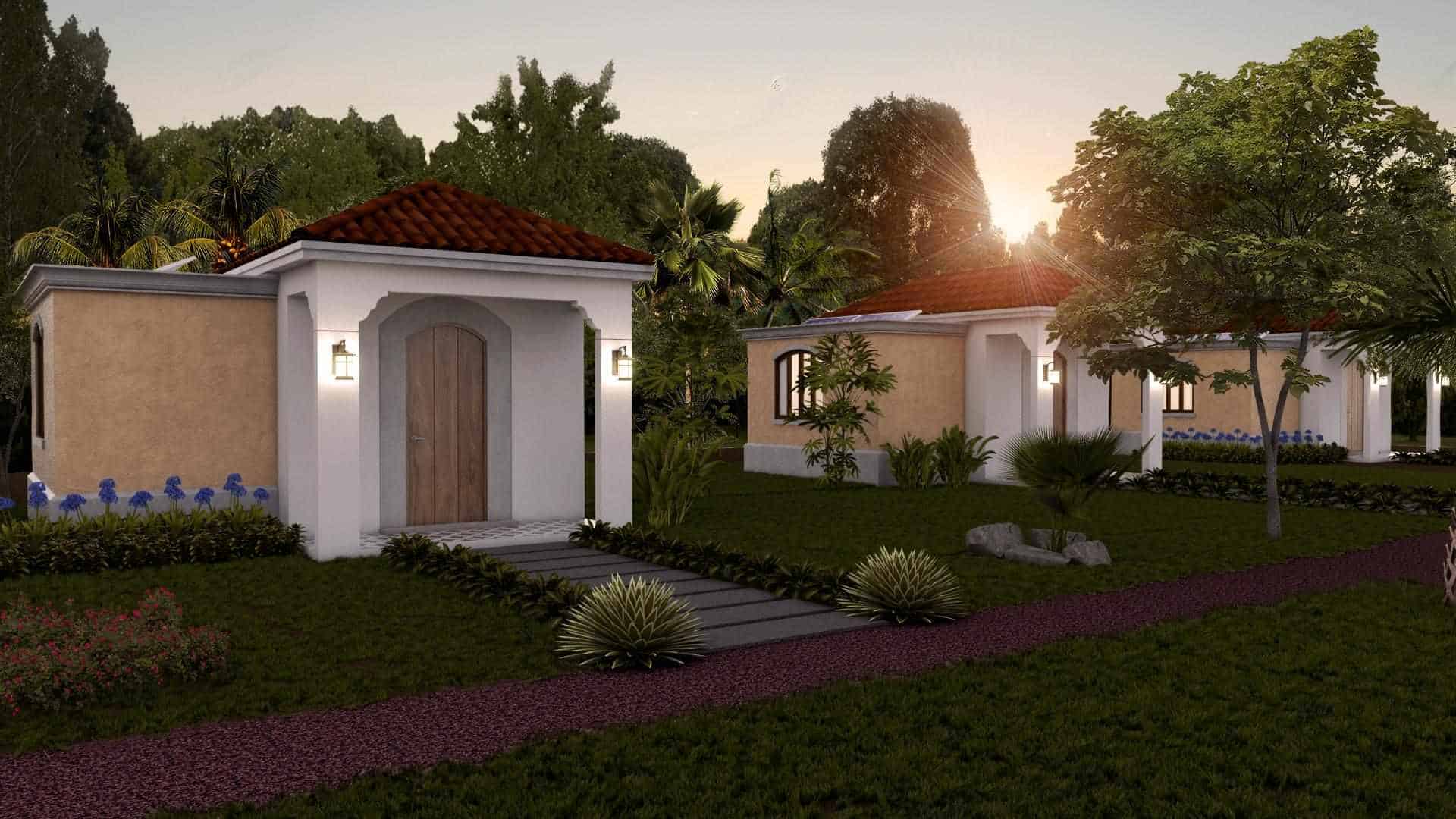 An up-and-coming tiny-eco community in Latin America.
If you're used to having a large space or lots of "stuff" around you, this may be difficult for you to conceptualize. In fact, you're probably wondering how the heck people do it.  
They successfully make it work through strategic use of the interior space. Each nook and cranny is carefully crafted to ensure there is no wasted space. Stacked washer and dryers, drawers leading up the loft stairs, and compact appliances allow for the tiny home to be extremely efficient.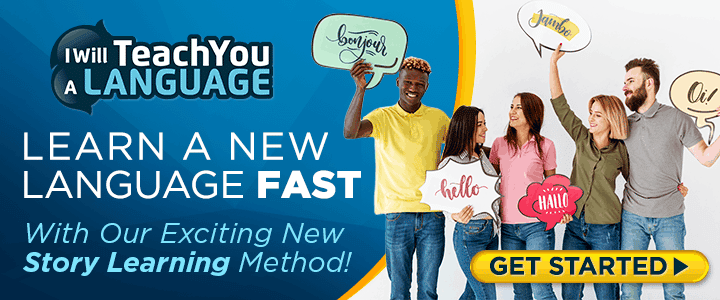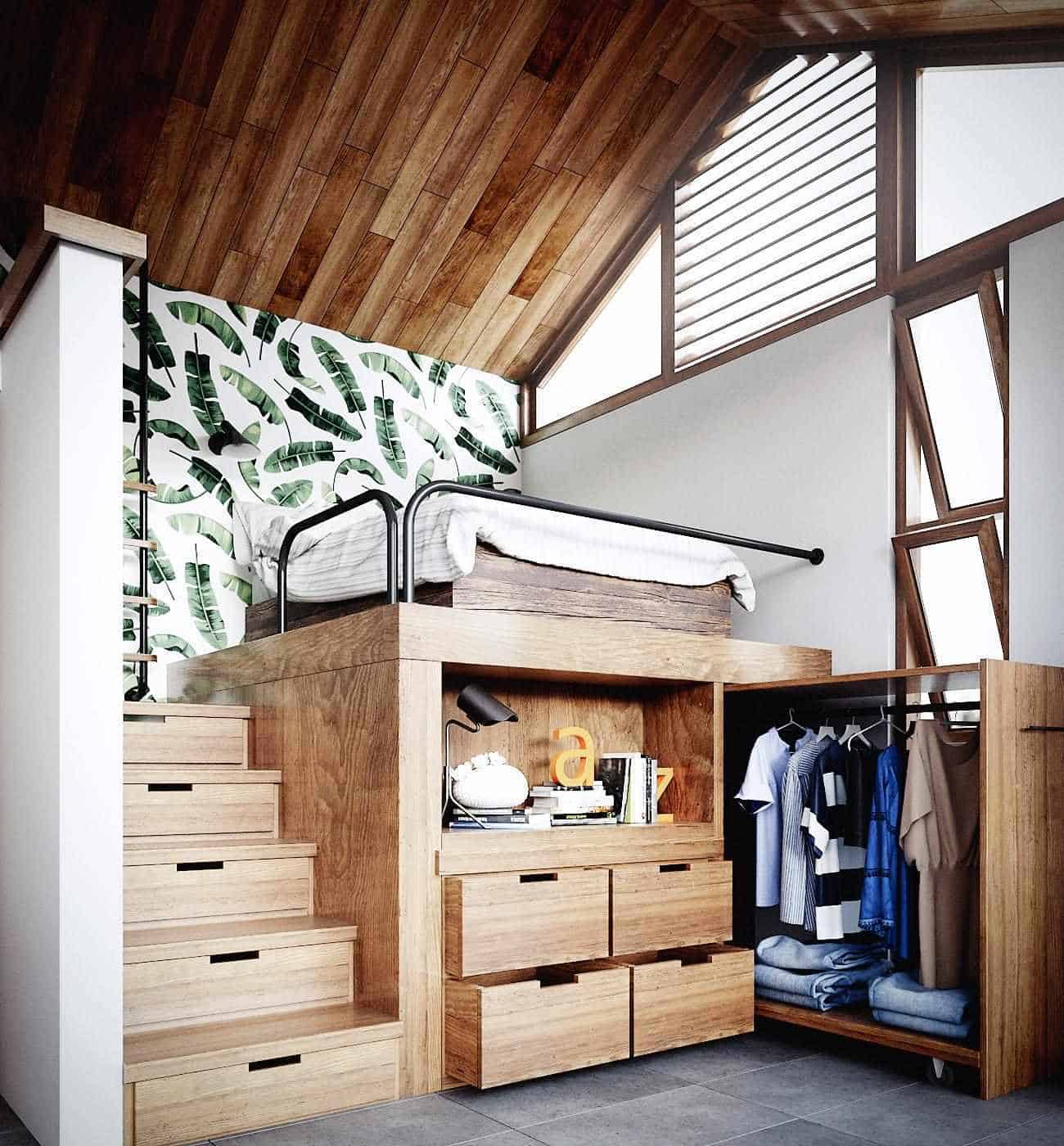 Complete efficiency.
High ceilings, a popular and inexpensive feature, allow for ample loft areas and usable space underneath. And in some tropical areas, open-air kitchens are a strategic method to minimize wasted interior space.   
To take it one step further, many are adding off-the-grid solutions to reduce their carbon footprint and their utility expenses. Solar panels, geothermal cooling, usage of LED lights, and water collection systems are just the tip of the iceberg when it comes to eco-friendly living. Depending on how off-the-grid you want to be, you can be completely free of all hardwire utilities or set up a hybrid system. It's up to you.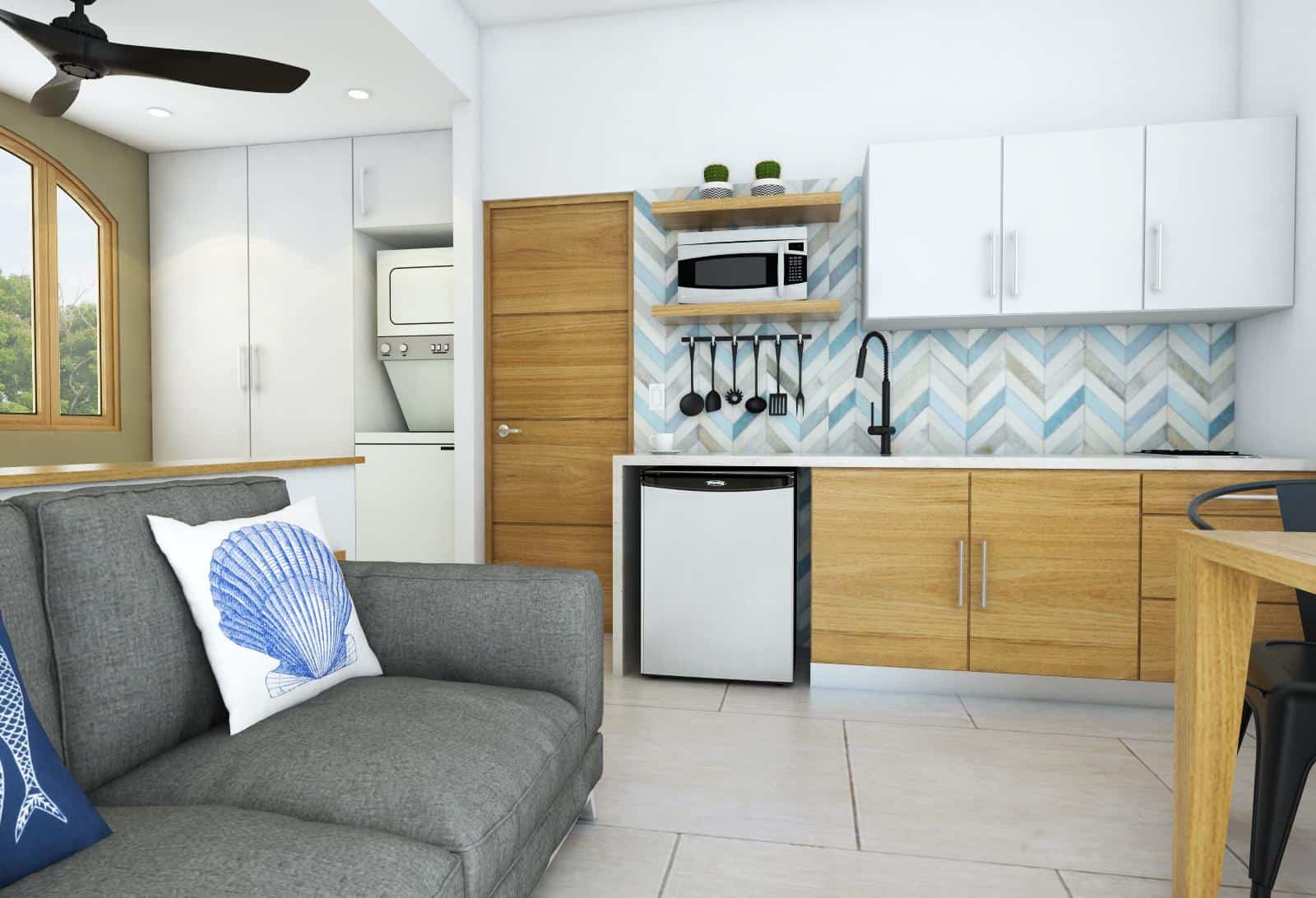 All you need.
The best part?
Tiny homes often cost a fraction of what larger homes cost. Understandably so, since less materials and less land is used. If you are a young adult (or any age, for that matter) looking to make an investment, own houses
around the world, or simply live small…consider tiny, eco-smart homes. If you have a large family with young children and are looking to relocate permanently, this option may not make the most sense for you.
If you are interested in receiving any future plans for ECI Development's tiny eco-friendly smart homes, please let me know and we'll keep you on the list to receive information first. With more and more people requesting information about this concept, a tiny eco-home village is certainly in the pipeline for future neighborhoods in our tropical, Central American communities.
In the meantime, what are your thoughts on tiny home living? Have you spent any time living in a compact, efficient space? I'd love to hear about your experiences, whether domestic or international.
This article was published in the Escape Artist Weekly Newsletter on June 05, 2018. If you would like to subscribe to the newsletter, please click here.

Like Our Articles?
Then make sure to check out our Bookstore... we have titles packed full of premium offshore intel. Instant Download - Print off for your private library before the government demands we take these down!