Considering a New Life in Armenia?
Although Armenia probably does not cross the mind of the average American very often, those considering retirement or life abroad would do well to consider all it has to offer. With an incredibly low cost of living, a variety of climates, choice of city or country life, many sites to visit, virtually zero crime and one of the world's most hospitable people, it has much to offer anyone. As part of the Soviet Union, Armenia was one of the most prosperous and advanced parts of the entire communist world.   Now with independence and a depressed economy, it offers a chance to live in a Western city for very little money.
Cost of Living
For the average American, the prices in Armenia alone make it a paradise. To maintain or even surpass the lifestyle the average American enjoys, in the most expensive parts of the capital city would mean spending no more than $600 per month.
If you live a bit more frugally, monthly expenses in even the expensive areas can easily be capped at $300.
Living cheaply outside of the capital can cost less than $50 per month. This means that there is something for everyone.  The rent for a very spacious remodelled one bedroom in the center of the capital city Yerevan costs approximately $200.
A nice meal at a restaurant or bistro will vary of course, but a nice beef stroganoff dinner, with a big beer and tip costs under $3. Sandwiches to go are usually about 50 cents, and all of the excellent natural juices, domestic beers, wines, cognacs, and soft drinks are extremely inexpensive as well.  Maids for those who need one cost no more than $40 per month for at least a weekly cleaning in Yerevan, including laundry and cooking as well. In the suburbs, the price of services go down accordingly, and in the towns and countryside, the drop is drastic.  For example, in the forest resort town of Dilijan, renting a house could cost $10 a month, and a maid would cost about the same.
Fruits and vegetables, whichever are in season, rarely exceed 10 cents per pound, so for those who don't eat out, the cost of food is negligible.
Handpicked Related Content: PROTECT YOUR ASSETS LEGALLY WITH A SWISS OFFSHORE COMPANY
Crime
Armenia has escaped the post-Soviet crime wave syndromes experienced in many other places and has become for the traveler or expat a virtually crime free zone.  Assault is unheard of, pickpockets do not exist, and the police give foreigners special treatment as guests in their country.  Like many countries in a similar economic state, there is corruption in government, but this usually does not apply to foreigners with their limited government dealings.
Climate
Probably the only reason Armenia is not already swarming with retirees is that although located at the same latitude as Spain, the higher elevation give much of Armenia a winter slightly milder than that of Boston.
With much less precipitation and virtually no humidity all year round, the climate in the summer is much like that of Arizona.
The numerous mountain chains and river gorges give Armenia a vast number of microclimates however which allow those wishing to live in a small town or countryside a lot of choices.  From a vast alpine lake to temperate rain forests, and from even drier and hotter areas to warmer winter towns, you have a lot of choices.
City or Country
Aside from the capital city of Yerevan, there are only a couple of other urban areas.  Yerevan is a small metropolis with just over 1 million inhabitants.  There is cheap public transportation all over the country and Yerevan has a subway, trolleys, buses, vans, and trains.
Experience the Insider community that takes your international lifestyle to the next level. Download your FREE guide
"18 Steps to Implementing Your Plan B" instantly!
The center of Yerevan is still very affordable and is lined with many parks and fountains.  For anyone who loves the city life, this offers everything except the fast pace of life.  The two other cities of over 100,000 are Gyumri and Vanadzor.  There are a number of very attractive towns to live in all over Armenia however, from the forested towns of Dilijan and Ijevan in the north to the beautiful green river towns of Goris, Kapan and Meghri in the south.  Near Yerevan are the nice historic towns of Echmiadzin and Ashtarak.  The unspoiled countryside is beautiful to explore on trips by city dwellers, and a great place to live.  There are few fences and vast empty areas all throughout most of Armenia along with national forests and reserves.  You can rent or lease a home almost anywhere outside of Yerevan for well under $40 per month.  The countryside is also literally littered with beautiful ancient monasteries and fortresses, which again are perfect for weekend trips or settling down nearby.
People
Being located in the Caucasus mountains, Armenians are a Caucasian race, speaking an Indo-European language.  This entire region is known for its hospitality and people here can astonish you with their friendliness and curiosity.  Just about everyone speaks Armenian and Russian, with English now catching on everywhere.  There are very few minorities in Armenia. There are a handful of Yezidi villages, who have their own religion, as well as a couple of Assyrian, Greek and Russian villages.  Many of the Russians are called Molokans, a faith similar to that of the Amish.  They were persecuted in Russia and settled in parts of Armenia.  Aside from differing by their lighter features, the men usually grow beards and wear hats, while the women wear scarves. Due to a large amount of US foreign aid and a large number of American Armenians, there are a good number of expats already living in Armenia.  There are some restaurants catering to this group as well as activities and clubs.
Cultural Events
The Soviet Union created a very strong and well funded cultural infrastructure which has survived almost intact, even with dramatically lower funding.  For prices ranging from a nickel up to $2, you can attend any performance you like.  There are operas, symphonies, dance troupes, theatre, painting and sculptural exhibitions, and installations.  Armenian artists and performers tour the world and are recognized for their skill and talent.  Every weekend the painters, woodcarvers, knitters, needleworkers, jewellers, ceramic artists, and other artisans gather to sell their works. Celebrating 1700 years since becoming the first nation to officially accept Christianity as its state religion, the ancient culture is rich in its music and art.
Visa
A three-week tourist visa is issued as a matter of routine at any Armenian Embassy for about $50 and can be extended automatically for 2 weeks.  Three months, one year and three-year residency visas are available, but usually are reserved for businessmen (this is not a hard and fast rule, and Armenia especially may be flexible if you can reach an understanding with the visa office).  Ten-year residency visas, costing about $350 are also available at embassies and take about 6 months to process.  If you come to Armenia as a tourist, you can overstay your visa as long as you like with a $3 per day penalty (no other penalty than this fine).  This offsets some of the cost of living advantage, but as a convenient alternative is not so bad.
Real Estate
If you are interested in owning, so as to fix the most important cost of living item in a budget, as a foreigner you can buy outright any apartment in Armenia.  An individual house with land can be bought, but the land can only be leased for a period of 99 years.  Renting or leasing is easy and cheap anywhere.  A one bedroom apartment in the very prime area of Yerevan and in good condition will cost about $20,000.  One or two metro stops out and the price drops in half to $10,000.  Outside of Yerevan prices are much lower even than $10,000 for apartments and homes.  Real estate tax is approximately $50 for a $10,000 apartment per year.  If you establish a corporation in Armenia, the corporation can purchase the land outright.  Rentals and leases are easily available and a nice one bedroom in the center of town can be rented for about $200, about half that one or two metro stops out, and again, for well under $40 per month outside of Yerevan.
Internet
Internet is easily available, though not cheap in Yerevan.  Outside of Yerevan, certain towns have providers, and others don't, but a bad connection to Yerevan may be possible.  In Yerevan, there are numerous providers with many plans and very clean phone lines.  Internet cafes and phone calling centers also abound.  The very best unlimited internet account costs $50 per month, while the unlimited evening internet account costs $20 per month.  Computers are cheaply priced here, while peripherals are limited in selection.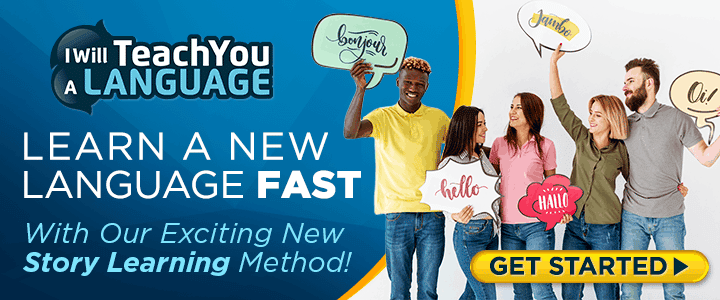 Medicine
Armenia recently had one of the highest numbers of Physicians per capita in the world.  Medicine was advanced and free.  The quality of care has fallen quickly in some areas, as funding has fallen, and medical advances move quickly and are very expensive.  Overall medical care is still all right however and affordable. Doctors here are still pioneering new treatments and techniques which are being adopted in the west.  In 2001 a new heart surgery method developed by an Armenian doctor replacing part of the heart in an infant with Gore-Tex was performed in the US very successfully.
Region
Located in the very southeastern corner of Europe, Armenia is a member of the Council of Europe.  The flight to Zurich is 3.5 hours, the Holy Land is a short flight away, and Russia, Iran and Turkey are neighbours.  India is not much further than Switzerland since Armenia is near the center of the massive Eurasian landmass.  There was fighting in neighbouring Azerbaijan, after the collapse of the Soviet Union, which stopped in early 1994.  The fighting led to an Armenian region to break away from Azeri rule, although the fighting did not affect Armenia proper.  Karabakh has been rebuilding since that time and to encourage settlement offers free home and land to people wanting to settle in its more temperate green, rolling hills.
Here is probably the most extensive ebook on Everything You Ever Wanted To Know About Eliminating Your Taxes, Protecting Your Assets And Regaining Privacy Over Your Life And Investments. It is called The Ultimate Guide To Going Offshore.  Visit our bookstore to purchase it today!
I hope you enjoyed reading this article on Malaysia. If you have any questions, please contact our office HERE.
I've included some great articles for you to read, enjoy!

Like Our Articles?
Then make sure to check out our Bookstore... we have titles packed full of premium offshore intel. Instant Download - Print off for your private library before the government demands we take these down!