Reports of the death of the London property market are greatly exaggerated. Indeed, it seems that since the early 2010s, a month cannot pass without someone suggesting that the London property market is overvalued and is likely to see a slide in prices.
The city's property prices barely noticed the 2008 financial crisis, and more recently, during Covid-19, London's house prices continued to rise. The UK's capital, it seems, is immune to any kind of challenging times. 
For many, the cost of living in the capital is simply too high, with reports of skyrocketing rent and unaffordable mortgages. Yet, despite the seemingly prohibitive costs, London remains an attractive destination for property investors and homebuyers alike. 
In this article, we will explore the factors that contribute to London's high property prices, and the reasons why overseas investors are still flocking to the city. We will also examine the outlook for the market over the next few years, shedding light on the opportunities and risks that lie ahead for those considering a purchase in this world-renowned city.
A Global Financial Hub
A key part of the enduring popularity and success of London's property market undoubtedly comes from the fact that the city is a hub of global finance. Indeed, the city is home to some of the world's largest multinational corporations, and its financial services sector is a key driver of the UK economy. This has created a vibrant, high-income environment that attracts high-net-worth individuals and foreign investors from all over the world.
For these investors, property in London is an attractive proposition. The city's reputation as a global financial centre means that property values are often seen as a safe investment, with the potential for long-term appreciation. This is particularly true for prime locations such as Mayfair, Knightsbridge, and Chelsea, which are seen as some of the most desirable areas to live in the world.
As a result, property prices in London have remained high, despite occasional market downturns. Investors are willing to pay a premium for property in the city, knowing that they are investing in a stable market with a solid track record of growth. This has contributed to the perception of London as an expensive, but ultimately reassuring, place to invest in property.
Limited Supply and High Demand
The UK has a well-known issue with demand for housing—this is something that is only more apparent in London. The city has had a consistent problem with struggling to keep up with the high demand from a growing population. The city's reputation as a global melting pot, coupled with the appeal of living in a vibrant and culturally rich environment, means that demand for property in London is consistently high.
Despite efforts to increase the supply of housing, such as building new homes and encouraging developers to convert commercial buildings into residential units, the demand for property in London continues to outstrip supply. This has led to fierce competition for homes, which in turn has driven up prices.
Low-interest rates, government incentives, and a lack of affordable housing have all played a role in creating a highly competitive market. And while interest rates are now rising, this set of circumstances has created increased competition for properties, pushing prices up even further.
Even with these challenges, the outlook for the London property market remains positive. The city's growing population, coupled with its position as a global financial hub, means that demand for property is likely to remain high. With careful planning and investment, it is possible to unlock the potential of London's property market, creating more affordable homes for those who need them while still attracting investors and high-net-worth individuals to the city.
The Place to Be
London's prime location and lifestyle appeal have long been key factors driving up property prices in the city. The city is world famous for its business, culture, and entertainment, making it a highly desirable location for individuals and families alike. As a result, demand for property in London remains consistently high, even during times of economic uncertainty.
FREE GUIDE! Get Essential Information on Protecting Your Assets
18 STEPS TO IMPLEMENTING YOUR PLAN B
London is home to numerous world-renowned educational institutions, including top-ranked universities and schools. This has made the city a popular destination for students and young professionals, who are attracted by the prospect of studying and working in one of the most exciting and dynamic cities in the world.
London's reputation as a cultural and social hub also adds to its appeal. The city boasts an impressive array of museums, art galleries, theaters, and music venues, as well as numerous parks and open spaces. With access to some of the world's finest restaurants, shopping districts, and entertainment options, it's easy to see why many people are willing to pay a premium to live in the heart of the city.
The Outlook for the Future
It is certainly the case that London continues to command high prices for houses. But is it becoming simply unaffordable for most people, or can we consider it to be reassuringly expensive from the perspective of investors? The city's long list of desirable traits means that it will likely remain popular, and that's good news for investors. But surely there is a limit to how much the majority of Londoners will be willing to pay—and is this something that should concern investors? That's certainly the prevailing opinion amongst experts.
"The London market remains a very attractive long-term investment prospect for those with the money to buy," says Richard Campo speaking to Find a Wealth Manager. "Indeed, interest has been particularly robust recently from those buyers overseas whose currencies are strong compared with sterling, such as the US and some of the Middle Eastern territories. By taking full advantage of favourable exchange rates along with falling property prices in London, some properties in the City have been snapped up at a discount, whether that's for rental purposes, investment or to live in."
The cost of buying in London is forecast to continue to rise, in spite of challenging financial times and uncertainty across many markets. This can leave investors feeling more confident that prices may be expensive, but they are still likely to rise in the future.
Author Bio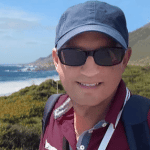 Mike James, Independent Writer
I am a freelance writer specialising in property, investment, cybersecurity and finance. Originally from Redhill in England, I have been living and working in Europe for the last few years. I consider myself a digital nomad who enjoys sharing my knowledge with like-minded industry-professionals.

Like Our Articles?
Then make sure to check out our Bookstore... we have titles packed full of premium offshore intel. Instant Download - Print off for your private library before the government demands we take these down!