Buying Real Estate Overseas To Protect Your Wealth
Overseas property is the cornerstone of any diversification strategy.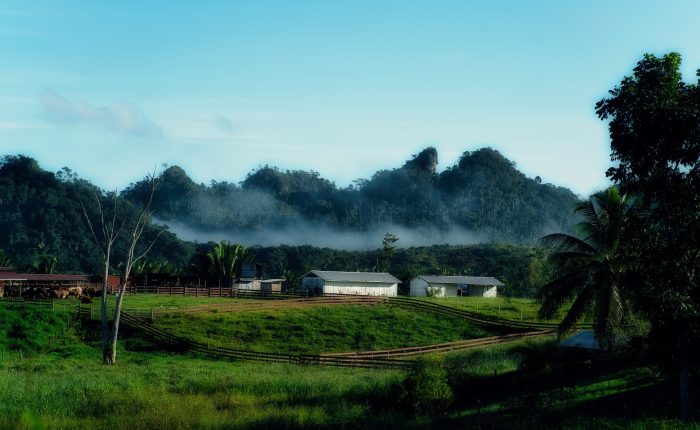 Why Buy Real Estate Overseas
Instead of buying into the U.S. housing market, which, along with the housing markets of several other rich economies, is heading towards a price slump, investors should buy property overseas.
You do not have to be super wealthy to think about buying real estate overseas to protect your wealth. This belief is not so much the case in the increasingly globalized world. Foreign real estate is available at various price points, making it accessible for many people regardless of their net worth. Investing in real estate abroad can serve several practical purposes and is an important way to protect one's assets.
Our experts look forward to discussing all options you have to make the right decision for your specific needs!  Contact us today to arrange a consultation.

Investing in real estate overseas is a way to diversify beyond the U.S. markets. It can serve several practical purposes as well as serve as an important way to protect one's assets.
Tips for Buying Property Overseas
Find a destination country
Finding a property abroad varies on your aims – investment, residence, part-time occupation etc. Where you buy your property will be dependent on what you want to use it for.
Research your destination country and property sector
If you're buying a property abroad in hope of eventually renting or selling then be sure to do your research on the area, market strength, local economic performance, and upkeep costs.
Line up an attorney
Investing in international real estate can be a great choice. When it is done properly, it is an effective way to open profitable opportunities and to diversify investment holdings. Countries all around the world have unique property laws, ownership regulations, reporting requirements, and tax rules that could potentially impact a foreign real estate transaction.
Figure out your finances
With a clear understanding of your motivation, selecting viable properties to suit your needs is a relatively straightforward process.  The current strength of the U.S. dollar is creating extraordinary opportunities for dollar-holding property investors around the world. While many high-net-worth individuals pay cash to buy property overseas, it's smart to have a bank account with local currency available to you.
Check residency rules
If you're planning a move overseas and would like to be able to stay indefinitely in your new home, you'll need to become a legal resident of that country. Some countries allow you to become a resident in exchange for a real estate purchase. While some residency options can require you to remain physically present in the country for a minimum number of days, weeks or months every year, real estate investment options have minimal and sometimes no requirements for spending time in the country.
Review all tax implications
Everyone's tax circumstances are different, and this is especially true in the diverse and changeable real estate market. Each nation will have its own unique body of tax laws and legislation, which may require you to repay costs such as stamp duty, title transfer tax, or even inheritance tax at the point of purchase.
Before investing abroad, find out about the tax impact of such an acquisition. Question whether the country you have chosen has signed a bilateral tax treaty with your country, otherwise, you will be liable for taxation purposes in 2 countries. If an agreement is signed, you will be taxed by the country where you reside and receive a tax credit for the same amount in your country of origin.
Consider security issues
Understanding the direct implications of geopolitical risks attributable to real estate can be challenging to measure. These risks, both global and domestic, generally materialize as volatility due to uncertainty about the future impact on economies and financial markets. Staying safe while you're overseas is of prime importance and you also want to make sure your overseas property is protected when you are in the U.S.  Overseas buyers should research political issues, crime, and the prevalence of extreme weather when determining where to buy. 
Look Into obtaining an offshore real estate loan.
While you could buy the property outright, that's not always the best way to structure your finances. A better approach may be to secure a mortgage loan and use the proceeds to pay for your offshore property. This is a good idea for more than one reason.
The Risks of Buying Property Overseas
Of course, every investment has a risk, and overseas property investment is no different. There are a number of potential risks to be aware of before making such a purchase, including:
The political and economic stability of the country – If the situation in your target country is unstable, your investment could be at risk too.
The laws of the country – You want to make sure you understand the country's property laws and restrictions on buying property as an American.
Currency exchange rate – If you are paying for your property in a foreign currency, fluctuations in the exchange rate can impact how much your investment is going to be worth.
Physical condition of the property – It's important to have a professional inspect the condition of any property you are considering purchasing, as repairs can be costly.
These are just a few of the risks you need to be aware of when considering buying property abroad. It is important to do your research and consult with experts before making any decisions.

The Benefits of Buying Property Overseas
Enjoy a rich cultural experience – Owning a home of your own overseas makes you truly a local, meaning a richer cultural experience.
Secure an alternative residence – Owning a second home might not only be a good way to diversify your investments, but it also just might be your life's goal upon retirement. A strong local currency means you can have the house or holiday getaway of your dreams that you'd never be able to afford in your own country.
Potentially benefit a tax strategy – Owning international real estate can also enhance your tax strategy regardless of your country of citizenship.
Store your wealth privately. Real estate overseas is a tax-efficient investment, meaning this is an opportunity for you to store and grow wealth privately.
Take advantage of international asset protection
A legitimate tool for some individuals who would greatly benefit from the tax policies of a different country. By investing in foreign property, a person does not have to tie up his or her funds in a volatile market. There may be certain tax advantages to purchasing a second property that may not be realized with other forms of investments.
Some international laws have specific requirements for home ownership from non-nationals, so consulting an attorney before purchasing real estate abroad is strongly suggested.
For more information on investing in real estate or asset protection contact us today!

Here are some other interesting articles:
FREE GUIDE! Get Essential Information on Protecting Your Assets
18 STEPS TO IMPLEMENTING YOUR PLAN B
How to Diversify Your Overseas Investments
The Seven Tips for Financing Offshore Real Estate

Like Our Articles?
Then make sure to check out our Bookstore... we have titles packed full of premium offshore intel. Instant Download - Print off for your private library before the government demands we take these down!