Colombia Investment Visa in Real Estate
by David Steckenreiter Medellin Real Estate Agent
We are often asked what is the easiest resident visa to obtain for Colombia? This of course depends upon an individual's personal situation. Are you on a pension? Are you a student? Do you want a Colombian wife? All of these options have requirements, technicalities and obligations that one must fulfill. From the outside, this may appear a bit complicated but with some professional help and guidance, a Colombia real estate investment visa (Colombia Investor Visa) may be the simplest route to residency in Colombia.
113: Tax Optimized Retirement Accounts For Expats – Tariq Dennison
As of July 2013, there have been some important changes for investment qualifications for Colombian Investor Visas.
Resident Visa for Purchase of Residential Real Estate
Previous Investment Requirement – $200,000 USD
New Investment Requirement – 650 X Colombian Minimum Wage which at today's exchange rate of 1885 = $203,103 USD
Resident Visa  for Investment in a Colombian corporation
Previous Investment Requirement – $100,000 USD
New Investment Requirement – 650 X Colombian Minimum Wage (same as above) = $203,103 USD
Special Temporal Investment Visa (converts to Resident Visa in five years) for purchase of Residential Real Estate
Previous Investment Requirement – $100,000 USD
Experience the Insider community that takes your international lifestyle to the next level. Download your FREE guide
"18 Steps to Implementing Your Plan B" instantly!
New Investment Requirement – 350 X Colombian Minimum Wage which at today's exchange rate of 1885 = $109,363 USD
Special Temporal Visa for investment into a Colombian Corporation
No Change – 100 X Colombian Minimum Wage. This translate at the exchange rate of 1885 to approximately $32,892 USD
The Colombia real estate investment below is sold out. To see Colombia real estate investment listings please visit these pages:
Casa Provenza S.A.S.
Casa Provenza S.A.S. (a Colombian corporation) in Medellin, offers you the opportunity to invest in a project and qualify for this Special Temporal Visa. The investment requirement is 62,000,000 pesos or $32,891 USD (at 1885 exchange rate) and includes the initial legal and processing costs of your Colombian Temporal Visa.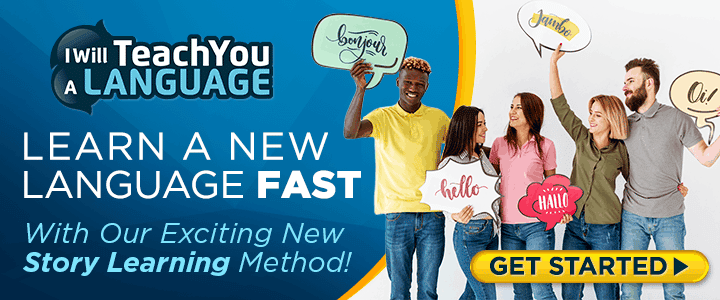 Casa Provenza houses three short term luxury rental units and is owned by the Casa Provenza S.A.S. (corporation). Investors into Casa Provenza actually own a share of the Casa Provenza S.A.S. with a maximum of 35 shares to be issued.
Casa Provenza is located at Cra 35 8A-87 the most popular street in Provenza, which is a part of the Zona Rosa in El Poblado Medellin. The Zona Rosa is also where Parque Lleras is located, Medellin's #1 tourist destination. Provenza is noted for its green foliage, an abundance of flowers, plants and trees, a creek that runs through it, its many quaint shops, stores, restaurants, bars, coffee shops, art galleries, hostels and boutique hotels.
Casa Provenza has three-story luxury vacation rental suites with two 2 bedroom options and one 3 bedroom option. Tastefully furnished with themes of Cartagena, Bogota and Cali motifs. Features include two Jacuzzis, a large social terrazzo, an open courtyard and styles that will appeal to foreign visitors. Additionally, there are two commercial locales (retail spaces) that are currently under one-year leases.
KEY BENEFITS
With uncertain times many people are considering backup options to protect their assets and their plans for having optional living locations outside of North America and Europe. This investment provides satisfies these requirements by providing the following:
·   An investment denominated in Colombian pesos
·   A visa that provides an option for living, working or visiting Colombia up to 365 days per year
·   Visa can be converted into residency after five years
·   Visa legal application and processing costs are covered with the investment
·   Minimum Investment Entry Point – offers the lowest possible investment level in Colombia to obtain a long-term Visa solution
·   Turn Key Property is managed by First American Realty Medellin and The Apartment Medellin
·   A projected 5-7% cash rental return which is considerably more than US banks and money market funds are paying.
·   Cash distributions can be paid in Colombia, the US, Canada or Europe
·   Quarterly accounting statements and annual cash distributions
·   Pro-rata share ownership in the Casa Provenza SAS – share certificate will be issued
·   Investment resale rights
·   For shareholders who wish to rent at the Casa Provenza, they will receive discounts ranging from 10 – 50%
Casa Provenza is proving to be a smashing success. The most expensive suite, the Cartagena Suite, is running at 80% occupancy, far ahead of projections. Rentals are also running ahead of forecasts, and going so well, that rental rates were just raised for Casa Provenza, across the board, one year ahead of schedule.
The purchase of one share in Casa Provenza provides you with the necessary investment to apply for the Special Temporal Visa. Its value is for those who wish to have the option to be in Colombia for more than six months a year or who may eventually want a Colombian Passport because of future economic uncertainties in the Western world.
Remember your Colombian Special Temporal Visa gives you all the same residency rights as a permanent visa but at a fraction of the cost!
The major advantage of this investment is to obtain a Colombian visa at a very low cost (approximately $33,000 USD) and receive an annual dividend of 5-7%. For many Americans who feel that there are major future economic uncertainties in the US, a visa offers the ultimate safety valve, the ability to travel and live somewhere else for any length of time. Also, your investment would be in Colombian pesos, not US dollars which is a big advantage for those who have concerns about future weakness in the US Dollar.
For more information on Colombia Residency Visas – please contact our Colombia real estate agent and investment visa specialist here.

Like Our Articles?
Then make sure to check out our Bookstore... we have titles packed full of premium offshore intel. Instant Download - Print off for your private library before the government demands we take these down!