How to Make Your Travel Brand Recognizable Online
How to Make Your Travel Brand Recognizable Online
Did you ever imagine that you'd be able to book your whole trip with just a few clicks? The future is here and it's all possible now. Online Travel Agencies (OTAs) have taken the travel business by storm and the market competition is getting tougher day by day.
They once said that the world has become a global village, but the advanced world of travel and transportation has made journeys across the world possible in just a few minutes. You don't have to travel for 80 days to get around this globe, do you?
With the advent of the OTAs like Travelocity, Expedia, Orbitz, and many others, the hottest travel deals are out there to attract travelers of all kind. That's one thing, but along with these opportunities, you even don't have to worry about your accommodation and reservations for hotels, trips, and travel.
These travel agencies aren't only competing with each other at the market, but they're also competing to get ahead in the market to sell their products. Travelers and tourists are going to demand a majority of services from the agencies that are updated on what's going on in the air and on the internet. For that reason, travel agencies employ numerous strategies to make themselves recognizable.
You have an online traveling agency too? Why didn't you say that before? You've just come to the right place, because today, we're going to discuss some key techniques that are going to prove effective in making your business recognizable all across the internet.
So, fasten your seatbelt because we're going to take off right now!
1. Make An Online Website
An online website is a good way to start any business. Almost every business has a website these days. But when it comes to attracting customers, most businesses fail to gratify that visual sense that the customers expect.
This means that if you're running a website, it should appeal to your customers. It should be relevant to your travel agency and should indicate your business message clearly. When designing your website, make sure it's created with the aim to attract customers. Use high-quality images and other graphics which can function properly.
Plus, it's highly important to scrutinize and optimize your website's content. Each service should be listed on your website so that your customers have a clear idea of what you're offering. You can also add pop-ups for offers and promotions to pique the visitors' interest. Make sure your website runs smoothly on each device. This helps customers to book your services anytime and anywhere they want! Pick any travel website and watch how they do it. Below is an example of Travelocity, showing how conveniently you can manage your website.  
2. Research The Market
Once you jump into the bandwagon of OTA's you must first be aware of what the market is going. What are the successors in the industry offering and how are they responding to the demands of their audience? Are they meeting the requirements? How are they overcoming the challenges presented to them? What are your competitors offering? All these questions arise when you run a deep scan of the travel industry.
You can start by using various apps to track your customers and the market. Google Trends is a good place to start if you want a speedy analysis. It would keep you posted on what your customers prefer and where your service is wanted more. The more you know the trends, the more you'll have the chances to make the right moves.
3. Spend On Advertising
When it comes to advertising, the brands that advertise more are the ones we recognize in an instant. Taking that cue, the best way to promote your travel brand is to start advertising online. If you're using the global web, make sure you use Google Adwords to place your ads on your audience-oriented websites. It helps in promoting your brand's content.
FREE GUIDE! Get Essential Information on Protecting Your Assets
18 STEPS TO IMPLEMENTING YOUR PLAN B
It's an efficient way to project ads at your specific audience because via this tool. With this tool, you can place brief ads, your services, offers, products, and videos, as well as mobile application installation.
4. Engage Yourself In Social Media
Social media is the ever-growing opportunity platform that keeps fostering new possibilities of growth for new and established businesses. The presence of your brand on social media is proof of your modern approach, but what matters most is your activity. An active social media presence improves your chances of being listed on the top search results. You have a great website, but who's going to know about it? No one, unless you manage your business via social sites like Facebook, Instagram, Twitter, LinkedIn, Snapchat and so on.

An OTA has an upper hand in making a business appear out of thin air at these social media sites. The reason is simply the passion for travel that most social media people have. People love to brag about their travel and others get inspired. On your social media page, you can post photos, videos, and other related media to increase your number of followers and your revenue. Just make sure the content you place is packed with promos and deals. Plus, you can also share the latest experiences from the customers who booked your OTA.
5. Offer Packages And Promotions
When you're offering several travel services, you have the chance to create a combo of different packages. So, whenever you're coming up with hot seasonal deals, make sure you keep the interests of your audience in view.
For instance, when the summer comes, you can offer a package of a Caribbean holiday with a 5-star accommodation at affordable rates. Connecting one service with another can help you captivate your audience. People recognize brands that offer the best deals because they are already receiving the best promotions and discounts on their preferred destination and they don't have to put up with all the hard work.  
6. Ask For Reviews
Once you've made customers, you need to make sure they are satisfied first. Most people would want to check for reviews before booking a travel service. Genuine reviews become the word-of-mouth for others, which guides the decision of other customers.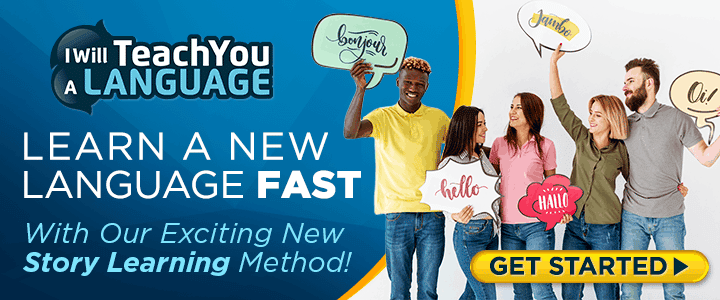 Whenever you make happy customers, ask them to leave reviews. Believe it or not, it helps generate revenue. There's another thing you can do; you can hold a competition asking your customers to share their memories in the form of visuals and let the public know about their experience with you. The winner can get a future discount on booking a package again. How does that sound?
7. Have A Good Logo
No matter what your business offers, the audience is always going to remember the visuals you use for your business. These visuals play an important role in your determining your identity. The color, the shape, the tagline – all are special indicators of how a business operates. For example, if you have a logo that is minimalistic and has only a color or two, the first impression will mark a lasting positive effect on the minds of the customers. People assess a business by the way its logo looks.  
On the other hand, a badly designed logo doesn't portray the best image of your business despite how well your services are. Do you think people will contact you without getting a bad impression from the logo? You might want to think again. When your audience sees a good travel logo, they're definitely going to be impressed with your logo and will expect services that are communicated through the logo.
8. Know Your Audience
No matter what business you're running, it's never going to succeed until you pinpoint your target audience. You need to determine if your travel brand caters to multiple or particular age group. Your services need to be broad-spectrum and must offer travel and accommodation convenience to people of all ages. But if you're serving younger people, you must offer packages and destinations that are common among youngsters.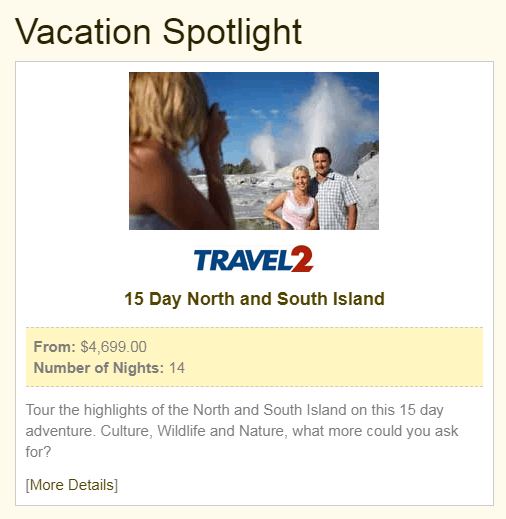 Source: Destination Travel Inc.
For instance, if you're offering a travel package to some island for younger people, make sure it includes all the fun activities that young people in your audience enjoy. Know what your audience likes and deliver it.
9. Showcase Your Professional Side
Loyal customers still exist and the reason for that is the professionalism exhibited by the company. By becoming a professional, a business – especially an online travel brand – it should run deep insights into the market and apply specific strategies to sell its services.
Plus, it should adhere to strong branding skills and explore each possibility connected to it. If you ever get a chance, learn what branding means to a business and how you can promote your brand with added value and integrated technology. You might even want to pitch for higher branding options, like having your own professionally designed business cards, letterheads, t-shirts, and so on.
10. Develop Partnerships
Travel services are dull without partnerships. Even if you market your content on your own, you still need to become partners with businesses from other niches and come up with unique and exciting opportunities. Once you've partnered with a business, your scope and audience broadens. It's more like a mutual exchange of services in order to add values to the products offered by both the partners.
For instance, if your partner is offering some product, the customers can get a discount on your services if they purchase this product.  
Conclusion
Though running an online travel brand seems like an easy task, it is something much more than what meets the eye. It is a proper business that needs to be considered and recognized. With the help of power tools and social media, businesses can flourish in no time.
It is hoped that with these ideas mentioned above, your travel brand will become one of a kind. Whenever you're in doubt, pump up your social media skills and update your content on a regular basis. You must be proactive when dealing with negative reviews and must be optimistic about promoting your business and interaction with your customers in the most convenient way possible.
I hope you enjoyed reading: How to make your travel brand recognizable online. Here are a few articles I'm pretty sure you will also love:
Starting an E-commerce Business in Canada
Your 2020 Travel Guide: 4 Places to Include on Your Tour List
Doing business in Colombia made easier
Like Our Articles?
Then make sure to check out our Bookstore... we have titles packed full of premium offshore intel. Instant Download - Print off for your private library before the government demands we take these down!