With his repeated statements about Mexicans and the need to build a wall, plus his demand to reduce the number of immigrant visas, it is not surprising to hear that President Donald Trump does not have many friends in Mexico or Silicon Valley. Even his tax program that will save Apple billions, he has few friends in the tech world.
Among Trump's initiatives to impose his "United States first" agenda, he's promised to reduce the availability of special visas that American technology companies use to hire talented people from around the world, the H1-B. A city in Mexico has used Trump's questionable actions to their advantage. Guadalajara is quickly becoming a haven for startups and is considered by many to be the Latin American Silicon Valley. What Trump fears, Mexico embraces.
During the last three decades Guadalajara's inhabitants have worked in the research and development of specialized technology, both in large companies and in garages, becoming an important technological node in the country.
The city of Guadalajara is host to most of the technology companies in Mexico. Its residents have seen in the last decade the growth of the infrastructure to house these companies, as well as the installation of fiber optics to improve Internet access.
Among the main contributions of this cluster are the constant influx of capital, the potential to generate employment, and the contribution of value to the supply chain where corporations have a significant economic spill.
Guadalajara is the city in Latin America with the highest level of digitalization, it has more than 100,000 higher level students and 80 educational programs at a professional level.
The Mexican Silicon Valley has 15 large corporations, mainly of American origin, who have been working for more than 10 years in Guadalajara. In addition, there are 600 small and medium-sized technological companies many of them startups.
In the last 15 years, Guadalajara has recorded an accumulated investment of more than US $4.5 billion, exports to the US of $148 billion and has employed more than 100,000 people, with the prospect of creating 6,000 new jobs each year. In addition, the standard of life of the employees there is higher than the industry national average.
Businesses such as Oracle, HP, Motorola and IBM have made Guadalajara their second home. The Government assures that the companies are interested in both the local talent and the infrastructure that already exists in the city of Guadalajara and the nearest municipalities.
While the entrepreneurs and executives of the United States are worried, Guadalajara is enjoying the rumble of the Trump administration. Silicon Valley's losses could be their profits. To address Trump's migration policy, the Government of Jalisco launched an experimental visa program for workers and owners of technology companies.
The technology industry in the United States have sought to take advantage of the uncertainty in Silicon Valley by looking at Guadalajara. They have increased their efforts to attract engineers and entrepreneurs who would otherwise depend on the special visa program in the United States and locating them in Mexico, where they earn less and regulation is lite.
The program consists of issuing a visa to work in Mexico to people who have legal work in the United States and want to continue doing their job from Mexico or are looking to start a business. All this exclusively in the technology sector. There are also special visas for those who do not have a US work permit.
Experience the Insider community that takes your international lifestyle to the next level. Download your FREE guide
"18 Steps to Implementing Your Plan B" instantly!
The visa for US executives allows American entrepreneurs to live in Mexico for up to three years with the possibility of renewing the visa. The advantage of this visa is that it can be obtained the same day, and it is very easy to process. This is a visa for executives and can be combined with a work visa for staff from abroad.
And Mexico is becoming a haven for top tier crypto exchanges. The government is about to issue new regulations that will protect both consumers and businesses. 
For more on how to get a visa in Mexico, see: The easy path to residency in Mexico contact us here.
Guadalajara is responsible for mariachi, tequila and charrería. It is a city of contrasts where the colonial style architecture, the most modern buildings, its folklore, its crafts, its religious traditions and its varied gastronomy are mixed, and is now a great option for you to start your business. If you're considering starting a new tech business, and are tired of the taxes, regulations, and visas required in the United States, consider Guadalajara.
One word of caution, Mexico taxes its companies on their worldwide income. An international business should set up an offshore structure first and then incorporate in Mexico. Income should go to the offshore company and then you bring into Mexico only those funds needed to run the business.
If you did it the other way – with money going into Mexico and then going out to the offshore company – Mexico may deny the expense deduction. Keep in mind that Mexico's corporate tax rate of 30% is not significantly higher than the US rate under President Trump.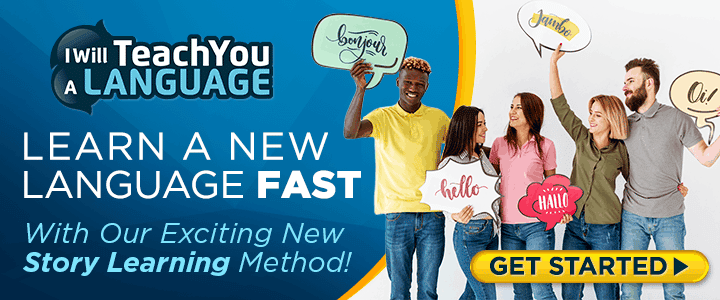 The bottom line is that you need a solid tax plan if you're going to do business in Mexico.
I hope you've found this article on Guadalajara's technology industry to be helpful. For more information, or for assistance in investing in Mexico or opening an offshore company, please contact us here. We'll be happy to assist you with your international tax plan and support your business development in Mexico.
For more information, read: The Ultimate Guide To Going Offshore

Like Our Articles?
Then make sure to check out our Bookstore... we have titles packed full of premium offshore intel. Instant Download - Print off for your private library before the government demands we take these down!