Golf in Panama City is a good and getting great. In fact, it's on its way to becoming a world class golf destination. In just three years, Panama has been transformed from a city with one private course to a region full of quality clubs and cool resorts. Considering projects under construction, it needs one or two more years to become a golfer's paradise.
My boss phoned me today. He said, "Is everything okay at the office?"
I said, "Yes, it's all under control. It's been a very busy day; I haven't stopped."
"Can you do me a favor?" he asked.
I said, "Of course, boss, what it is?"
He said, "Hurry up and take your shot; I'm in the foursome behind you."
The original course to play golf in Panama City is Club de Golf, which is and has always been reserved for Panama's elite. This private facility hosts second tier PGA tour events each year and was the only quality course Panama for decades. For example, it hosts the Web.com Tour (was previously the Nationwide Tour) Claro championship this year, with a purse of $600,000 and a winner's share of $108,000…not bad for a few days' work. It also hosts the Tour de las Américas.
I have played Club de Golf a couple of times…when invited by members. It is a relatively short championship course at 7,102 yards, par 70 (most older US championship courses are around 7,600 yards and par 72), but this city course does have its share of challenges. With memberships costing $80,000 to $125,000 last time I checked, and requiring 7 references and good standing in the community (that might be an issue in my case), I don't think this is a place you or I will find inviting. It is really a Panamanians only club.
The best golf course in the city is still under construction…in fact, it is the only other course in the city. It is the Jack Nicklaus designed and Troon managed Santa Maria Golf & Country Club in Costa del Este. It's near the airport and about 15 minutes on the toll road from the city center. Sadly, this is a resident's only club. So, unless you have an extra $850,000 for a condo, or know a member or resident, you are out of luck. Sales and have been a bit slow, so you can often buy your way on to the course.
The back nine opened in late 2012 and the front opened recently. What's there now is great: a true US championship quality course, challenging holes with 4 tee boxes, splendid water features, open fairways and a nice breeze coming off of the coast.
Total yardage will be about 7,200 and the club is on a generous 700 acre site. Believe me, you will appreciate the open feel of this course once you have survived other more land-locked courses in Panama (see Summit below).
Speaking of landlocked, if you are looking for a real physical challenge, I suggest Summit Golf Resort. This unique jungle course is about 25 minutes outside of the city and quite fun to play…so long as you have a morning tee time. At Summit, you are just as likely to have your ball stolen by a monkey as you are to hit a great shot. Summit is what golf in Panama City is all about!
Most holes on the Summit Golf course are surrounded by thick trees and foliage. So, if you fight a slice, leave your expensive balls at home…I think I spent more on lost balls than in green fees my last visit. I also note that caddies are cheap, so be sure to take one or two along to chase balls and guide you on this unique course.
Summit also has a hotel on the property, a new Radisson with a cool restaurant and pool area. It makes a great place to unwind after a round or a fun weekend getaway. And, with rates starting at $99, you won't break the bank.
Tip: You can often find internet specials for Summit Golf on the Radisson website that are not available elsewhere.  For example, previous Golf Package offerings have saved me $80 per player per day in green fees. Their current special gives you one free night and two rounds of golf on a three night stay. This works out to about $107 per night on the weekend, including breakfast and green fees.
By the numbers, Summit was built in 1999 and is a 6,880 yard, par 72 course designed by noted American Jeffrey Myers. It's set on rolling hills overlooking the famous Gaillard Cut of the Panama Canal and the "Camino de Cruces" National Park. A number of holes have good vertical drops and very unique challenges.
Unfortunately, the Summit Golf practice range is horrid. It seems cut out of solid granite and has an ridiculous vertical drop. While you can warm up with a few tee shots, there is no way to gauge the distance of your shot.
Experience the Insider community that takes your international lifestyle to the next level. Download your FREE guide
"18 Steps to Implementing Your Plan B" instantly!
The fairways are near perfect, but the greens are always rough and slow. This probably has more to do with the weather conditions than the efforts of the club. There are white clad groundskeepers on the course all day long cutting back the ever advancing jungle and working the course. It takes some getting used to, but you will be hitting over these guys quite often…they do not move out of your way…they stand their ground and hope not to be hit.
You will note that I have commented on the open feeling of Santa Maria and Club de Golf, and the fact that they are on the ocean providing a nice breeze. This is very big in Panama, where you can combine 85 F with 500% humidity and turn golf in the a endurance sport to rival a triathlon. In these conditions, courses like the Summit can be very challenging.
When playing Summit, you are best to stay at the Radisson and get the earliest tee time possible. When I have played there in the afternoon, I choke down six bottles of water a round in a hopeless attempt to keep hydrated. Not to mention, it is more likely to rain in the afternoon…and I do mean rain…as in torrents followed by lighting. Most afternoons I give up by hole 13 and head for the bar.
Of course, Panamanians have no idea what I am whining about. They play all day, paying no notice to the heat and humidity.
While Summit can be a challenge for all but the most accurate ball striking triathlete, Vista Mar Golf & Beach Resort has a flat, open, and easy layout.  It is a resort style course that opened the back 9 in late 2012… it took about 2.5 years to build the back 9, so I know my way around the front quite well.
Vista Mar provides great views of the mountains and the Pacific Ocean. In fact, they claim to be the only course in the world with ocean views on every hole. At just over 7,200 yards from the back tees and a manageable 5,400 yards from the forward tees, Vista Mar is challenging on distance and forgiving for those of us who haven't seen a straight tee shot in years.
Both Vista Mar and Santa Maria are listed as private clubs on the Internet. Unlike Santa Maria, Vista Mar will allow you to buy your way on to the course for around $45. These clubs are both centerpieces of large real estate projects which will take years to complete. I hope Santa Maria will come around soon and allow visitors to play around…at least until the project is built out and filled.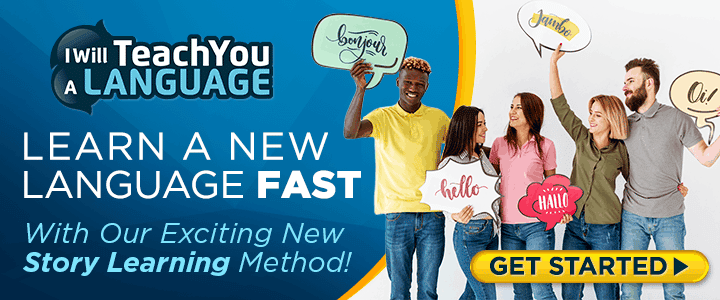 Vista Mar is about 1.5 hours from the city, or 5 hours if you drive out on a holiday (yeh, I didn't plan well). There not a hotel on the property, but three resorts nearby. My favorite is the Sheraton Bijao Resort, which is an all-inclusive. Now, I despise buffets and crowds, but really enjoyed Bijao and it is 15 minutes from Vista Mar.
In fact, Bijao has a 9 hole chip and putt of its own (in my case, more like a chip chip putt putt putt). It is an easy, mostly par 3, course and good way to warm up for the more challenging adventures, or hang out with friends who may not be golf aficionados…or who may have found the all you can drink bar prior to hitting the links.
After Club de Golf, the second tier traditional Panamanian course is the Coronado Golf and Beach Resort. The city of Coronado is about one hour from Panama City and primarily a weekend getaway / second home for wealthy Panamanians. The golf course, which is available to residents and guests of the resort, is a Fazio design with 18 holes, par 72 at 7,092 yards.
Coronado is an older area that came up in the late '70's and early '80's. It is primarily locals, with little for tourists to do. If you are planning a trip to Coronado, be sure to bring your own fun…you will not find any there.  Most visitors are staying in their own homes and socializing with family and friends.
About 30 minutes past Coronado (yes, the extra drive is worth your while) is the best completed course in Panama, The Buenaventura Golf Club is the ultimate golf in Panama City. This world class course, designed by Nicklaus and managed by Troon, measures 7,324 yards from the back tees at par 72.
One of the unique aspects of this golf course is the choice of Paspalum Platinum grass, a warm season turfgrass known for its brilliant dark green color, salt tolerance, shade tolerance, and quick recovery. This feature alone makes Buenaventura superior to all other clubs because of the sometimes harsh weather and poor course conditions found elsewhere.
You will find that the Buenaventura is several steps above the other clubs discussed here. The same is true of the associated hotel, JW Marriot Panama Golf & Beach Resort.  There are no comparable properties in the country…yet.
Buenaventura offers golf, restaurants, service, and facilities that are unmatched in Panama. It is the only club in in the country that can compare to my home city of San Diego. Considering every major golf company, and a number of famous courses (such as Torrey Pines, La Costa and Aviara), are in San Diego, that is really saying something. If you are familiar with San Diego, you might think of Buenaventura as a young and hip La Costa Resort.
Be ready, you will pay to stay and play at Buenaventura. Hotel rates start around $250 per weekend night and go up to $1,600 for a mini villa. While this does not reach La Costa rates starting at $350 per weekend night, it is very pricy for Panama.
As with Summit, you can find golf packages on the JW Marriot site. For example, a golf package for two was $289 weekend rate. It seems golf programs range from $289 to $714 per night.
Because this is big money for Panama, it is rare to find the Buenaventura sold out. The golf course is not crowded and morning tee times are usually available. The same goes for the restaurant. Reservations are not required and you will have plenty of privacy throughout the resort.
A third Nicklaus course is on the way that may give Buenaventura a run for the high end tourist dollar. It is called the Viveros Resort and is a joint venture between the Viveros development and the Trump Ocean Club and Resort. This one is on a private island, a 15 minute flight from the city, and seems to be a very neat project. The course is scheduled to be 7,250 yards and par 72 and a completion date has not been set.
Viveros is related to the Trump Ocean Club and Resort and will serve as the course for Trump residents and guests, as well as those who buy property on the island. If Viveros builds out at the same level of quality as the Trump, this will be an exceptional property.
I hope you have found this dalliance into the better golf clubs of Panama to be interesting. The area of Panama City is quickly becoming a golf destination and I look forward to playing Viveros. If you have any comments, or suggestions as to other courses, please leave a comment below
——————————————————————-
Here is a little story that might give you an idea about my level of golfing acumen:
It was a sunny morning, a little before 8:00 am, on the first Hole of the Summit course, and I was beginning my pre-shot routine, visualizing my upcoming shot when a piercing voice came over the clubhouse loud speaker, 'Would the gentleman on the woman's tee back up to the men's tee please!'

I could feel every eye on the course looking at me. I was still deep in my routine, seemingly impervious to the interruption. Again the announcement, 'Would the man on the woman's tee kindly back up to the men's tee.' I simply ignored the guy and kept concentrating, when once more, the man yelled, 'Would the man on the woman's tee back up to the men's tee, please!'

I finally stopped, turned, cupped my hands and shouted back Will the ass with the  microphone please shut up and let me play my second shot.'

Like Our Articles?
Then make sure to check out our Bookstore... we have titles packed full of premium offshore intel. Instant Download - Print off for your private library before the government demands we take these down!