"I had an incredibly enriching learning experience, but I also feared that we might be objectifying and exploiting the lives and history of the Embera people."
This is some of the feedback that Anne Gordon de Barrigón received after she led a recent tour deep into the jungle to visit an indigenous Embera tribe. As the owner of a tour company in Panama, it's a question she must consider often. Anne first visited the village herself as a filmmaker and wound up marrying an Embera man. She now lives part-time in the village.
How do the indigenous Embera people really feel about tourists? This is her unique perspective.
"As you experienced, the Emberá people are kind, warm, open and happy people.
They enjoy having visitors (tourists) and
are equally curious about the visitor and their culture and lifestyle.
There has been an anthropologist from Cambridge university studying the effects of tourism on the Emberá people for a number of years now, he (and I agree) believes that tourism has many more positive benefits to the Emberá people and culture than negative effects. It puts a value on maintaining their culture and traditions. It enables them to continue living in the traditional style that they prefer, and finally, and most importantly, it instills a sense of pride among the Emberá people. Panamanians have long ignored the Emberá people or treated them like they are stupid. Now you have people coming from all over the world to meet them and learn about their culture, and they feel very proud that people travel so far to meet them and spend time with them.
For me, personally, in the 10 years I have been married to my Emberá husband and immersed in their culture, I have found the Emberá people to be loving, dedicated to family and community, warm, and fully in touch with their emotions, as well as very intelligent, observant and inquisitive people. They are also very relaxed and laid back people. Even though they are relaxed and laid back, I have also learned that if they do not want to do something, they will not and nobody can force them to do anything they do not want to do. So tourism is a choice for them. There is a village further up the river from where you went and they have chosen not to receive tourists, instead they do subsistence farming, fishing, and panning for gold to survive. It is their choice. There are also some members of the village we went to that choose not to participate in tourism. Nobody in the village is required to participate. Instead, these individuals contribute to the community in other ways, like fishing, maintaining the aqueduct for potable water for the community, carving dugout canoes, farming, etc.
I know, without having experienced time with the Emberá people it is easy to think they might be being exploited or taken advantage of, but truly it is a cultural exchange and they notice everything about the tourists. Often times after the tour or during free time in the tour, the Emberá will ask me all kinds of questions about the people I have brought that day. They may be a bit shy to ask the tourists themselves, but they always ask me, where everyone is from, who is with who, what are the family dynamics of each traveler, etc.
The fact that the government of Panama does not financially support the indigenous people in this country is both a bad and good thing, in my opinion. By having been ignored, as opposed to shoved onto no man's land reservations, being forced into boarding schools and being punished for speaking their language or practicing their traditions, they have been allowed to live how and where they always have, for millennia. Their language, culture and traditions are all still intact because of being ignored by the government and Panamanians. They can partake of the nearly free socialized medical system in Panama, which is based on income level.
On the other hand, the indigenous peoples in North America, for example, who were mistreated, as I mention in the above paragraph, have lost most of their culture, traditions and languages and most sadly, their sense of pride and who they are as a tribe. True, the government has given them land (although, usually land that has no value) houses, cars, lump sums of money, etc. But, money, houses, cars, etc. can, in no way, bring back the lost language, culture, tradition and sense of pride. Most indigenous people in North America are struggling with a sense of self and many deal with alcohol, drug and other social problems, that we do not have in the Emberá communities. So, by example giving money or support to indigenous peoples is not always a good answer for them culturally.
I completely honor and respect your concern for the Emberá people. I love them dearly and feel truly blessed to be considered family by them. I am known as "Emberá werra toro" or "white Emberá woman". If I see something or someone that is disrespectful or exploitative to them, I will fiercely defend them. When I first came to Panama on the film, I saw tourism in the village, from an outsider's perspective. I never went on a tour myself to the village, I always went as a friend, so I was never predisposed to support tourism. What I observed and still observe is a happy cultural and financial exchange and experience for both the Emberá people and the tourists. The Emberá people like tourists and tourism. If the government simply gave them money, that would create dependence on the government and teach them to expect handouts. In this way, they are proudly sharing their culture with others and earning their income in a fun and enjoyable way.
Experience the Insider community that takes your international lifestyle to the next level. Download your FREE guide
"18 Steps to Implementing Your Plan B" instantly!
One of the things I am most impressed with the Emberá people is how happy they are and how the children grow up with a strong sense of self. The children grow up with complete freedom to run and play and work things out on their own. If they fall, they learn to pick themselves up. Nobody is screaming at them telling them what to do or not do. They learn to work out disagreements among themselves, the parents will not intervene, unless it is about to get serious. At first glance, it may appear that nobody is watching the kids, but really everyone in the community is watching and will be there in an instant, if it is serious or dangerous. Because of this the Emberá children learn self-responsibility. They also develop a good imagination and social skills. The kids also have a deep respect for their elders. In fact, I have never seen a child over the age of 5 talk back or argue with their parents!
In my opinion, the Emberá people have the quality of life the rest of the world is searching for. Their values are family, community and work is last on the list. Tourism helps support the Emberá culture, traditions, traditional lifestyle and this beautiful quality of life.
There is another, more subtle, yet huge benefit for the visitors. I have never failed to see a distinct softening in the faces of every single tourist I bring to the village after spending the day with the warm, open-hearted and friendly Emberá people. Not only do tourists get to see and meet the Emberá people and learn about their culture, history, etc. but, their hearts will be touched and they will experience a culture based on family, community and respect for each other, as opposed to most of the world that is based on money and work. This fact alone is a huge gift that the Emberá people give to each and every one of the tourists who come to the village. It is even more valuable when I have children on the tour. For a child who is growing up in our fast paced world filled with technology and instant gratification and demands, to come out and see children, running free in the village, playing soccer, swimming, making pinwheels out of leaves, making boats out of wood, and how happy the Emberá kids are, is something that will stay with them forever and help them to realize that money, ipads, video games and cell phones are not the secret to happiness.
So, I hope my thoughts, observations and opinions have helped you to understand that tourism for the Emberá people is a beautiful cultural exchange for both the tourists and the Emberá. I love and respect the Emberá people deeply and if I did not fully believe that tourism was good for them, I would have never become involved in it."
Feel free to comment on anything that I have said here.
With all due respect,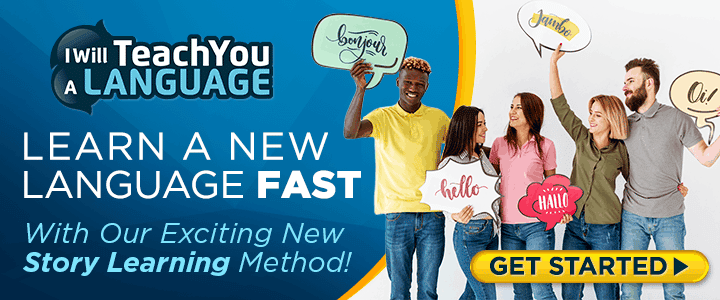 Anne
About the author: Anne Gordon de Barrigón offers a variety of tours in Panama including Whale & Dolphin watching tours and www.EmberaVillageTours.com You can reach Anne at anne@whalewatchingpanama.com
***Mention that you saw this article on Panama Escape Artist and get 5% off any tour!
Emberá Village Tours donates 10% of its profits to the Emberá Children's Education Fund.
Author Bio
Debbie Fishell has been a full time resident in the Barú District of Panamá since 2014. She travels extensively throughout the country, researches, and stays up to date with new developments in Panama for her website about the 'Up & Coming' town she now calls home www.visitPuertoArmuelles.com  In addition, Debbie is the creator of the first Panama Calendars, depicting the country's diversity in photos. Debbie can be contacted at Editor@visitPuertoArmuelles.com or Google+ (https://plus.google.com/u/0/+DebbieFishell )

Like Our Articles?
Then make sure to check out our Bookstore... we have titles packed full of premium offshore intel. Instant Download - Print off for your private library before the government demands we take these down!