If New York City is "The Big Apple", then it justs stands to reason that Sao Paulo is the "Big Pineapple!" With a grid twice the size of the LA basin and a population nearly triple that of Manhattan, this fabulous megalopolis, which is ugly beyond description on the surface and sweet beyond your wildest dreams inside, truly deserves this distinction of "The Big Pineapple". The extremely hard-to-peel outer layers of this place, will finally yield the reader into the sweet and sticky heart, of a fabulous city of incredible juice.
This is the story of an Expat Canuck, an escape artist extraordinaire, living in the greatest city (in his opinion) on earth; Sao Paulo, Brasil.
It's not just the electricity, or juice of the Big Pineapple, it's what you gain access to within a 200 mile radius, not to mention two excellent airports and one major, super-efficient bus depot, which is connected to the subway system and all forms of surface transportation, in other words; easy to get started traveling, to all or any part of Brasil. It's like all roads lead to Rome, or in this case "Sampa", the most common nick-name for the Cidade da Garoa (the city of drizzle) as it's commonly known.
Sampa is in the middle of a rainforest, not just any rainforest but the Floresta Atlantica (Atlantic Rainforest). The world's most biologically diverse forest, not to be confused with the Amazon which is loaded with dangerous creatures, Floresta Atlantica has nothing that can hurt you, aside from the mud and water. Rain is a constant, except in the short dry season, or quasi-winter. Modern man in nature, describes Sao Paulo. This city exemplifies how 21 million people can live in a rainforest. Every street shows signs of the forest reclaiming what is her's, everywhere you look you're reminded that there's something more powerful underneath you and every day you can feel, and often even smell, the juice from the power of nature.
On the civilized side of the coin, you have a 60×60 km grid of human habitation, stretching towards the sky and spreading in every direction, like a plant of the rainforest. On this grid you can find every type of luxury, every creature comfort, every cuisine, ethnicity, religion, sport (except winter sports), style and fashion.
Have You Ever Wondered, What Was The Best Of The Best City In The World, For Night Life?
Wonder no-more, I'm going to tell you. There is no Bar-Culture on earth like Brazil. How do I know this? Lot's of experience helps but it's two factors that count, climate and numbers because the warm sunny tropical climate enhances any environment, however it's the sheer number of bars and restaurants, coming in at 25,000+ (some same 30k if you count all the unlicensed cart bars). Imagine how enticing the 10% best places could be, especially considering that the climate means that the lifestyle is indoor/outdoor. Take the famous, most well-known bar called "Skye" at the Unique hotel for example, it's a roof-top pool bar with a massive wooden deck, offering spectacular views across the central park, of the Paulista Avenue skyline.
I will admit, that Barcelona, Vegas, Perth (in Western Australia rocks) and Hong Kong is cool but after 12 years living in Miami I set the bar very high, and having lived in, and or partied at, practically the best night-life spots on the planet, speaking from 55 years of experience and weighing it against California, which for me is the Mecca, I can honestly say that Sampa (Sao Paulo) is so far above and beyond those other night-life experiences as to warrant it's own category. Sampa, or as I prefer to call it, the "Big Pineapple" is in a league of it's own, as the most fabulous city on earth – with no rivals.
São Paulo's Sexy Nightlife, Even Rio can't compete – In this story by the Travel Channel, here's what they had to say about Sampa:
Sao Paulo is one of the few cities on the planet where you can wake up at 4 in the morning, call your crew and head to a nightspot where the party doesn't stop until 4 in the afternoon. The nightlife runs 24 hours here — a schedule not even Rio de Janeiro can keep up with — and you can find something to get into every day of the week, as long as you know where to look. Check out our picks for the best nightlife São Paulo has to offer.
The "Big Pineapple" was the name my Amigo and attorney, Gustavo – (note: smokin-hot poker player) gave to place, as far as I know, unless someone else had named it "the Big Pineapple" but from my limited research, Gustavo named it – "the Big Pineapple" and to me, if Hunter S. Thompson were still alive, he would concur, that Sampa (Sao Paulo, Brasil) deserves the moniker of "the Big Pineapple". So please join us, as we peel back the outer layers and expose the sweet and sticky insides of this magnificent city in a rainforest.
~Aaron A. Day
Please also enjoy this letter from Aaron below:
FREE GUIDE! Get Essential Information on Protecting Your Assets
18 STEPS TO IMPLEMENTING YOUR PLAN B
Without a doubt, the oldest and most well-recognized brand in the "Expat" niche is Escape Artist. I moved to South America in 2004, prior to that I lived in South Florida and Miami for 12 years, from where my career took me all over the Bahamas, Central America and the Caribbean. Back in those days, before embarking on any new destination, I would use Escape Artist for my research, to know what to expect on the ground, where I was going.
I'm not just saying that. This is not a paid endorsement of Escape Artist because back in the 90's there was no better resource for "boots-on-the-ground" information about the places I was planning to visit. See, I was the webmaster for the Bahamas Out Islands and founded a company called OffshoreNet, we helped people invest offshore. I was interested to learn about all the offshore tax havens and back then, as it remains to this day, there's no place where as much practical, useful information, can be found about the overseas world around us.
Escape Artist is a premiere online destination for information on living, working, playing, investing and retiring internationally. Readers enjoy the breadth and depth of country and lifestyle specific content Escape Artist is known for publishing. 
I hope you enjoyed reading:  Escape Artist in the Big Pineapple ~ Sao Paulo, Brazil. If you have any questions or would like to chat with someone about residency or real estate, please contact us HERE. I would also like to share the following articles about Brazil, enjoy!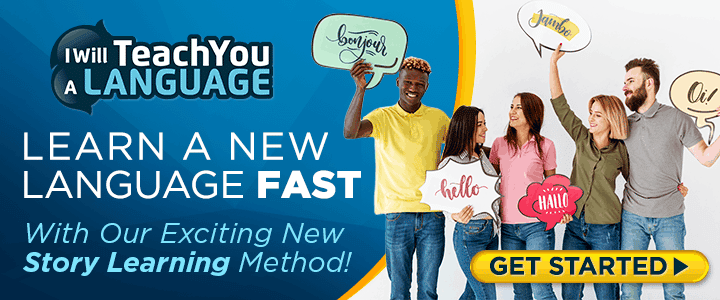 Like Our Articles?
Then make sure to check out our Bookstore... we have titles packed full of premium offshore intel. Instant Download - Print off for your private library before the government demands we take these down!