For those in search of a home that combines the tranquility of Caribbean vistas with an ethos of sustainable living, The Reef Eco-Village in Gran Atlántida, Honduras, is a compelling destination. As the sun rises, residents will be greeted with the soothing rhythm of the Caribbean Sea, accompanied by unrivaled views of the world-famous islands of Roatán and Utila. The unique proposition?
Each eco-friendly, efficient tiny home nestled in this village offers a lifestyle experience unlike any other, with the assurance of a small environmental footprint without sacrificing comfort or luxury. Imagine a life where nature meets sustainability in perfect harmony – welcome to The Reef Eco-Village.
A New Lifestyle Awaits
Stepping into The Reef Eco-Village, it's clear that a transformative lifestyle change awaits. It's a bold and refreshing alternative for those yearning for a retreat from the bustle of city life or seeking a scenic spot for a vacation or rental home. The enchanting allure of the tiny home community here is an invitation to embrace a more conscious way of living – it's about downsizing your home to upscale your life.
The appeal is multifaceted: freedom, simplicity, and sustainability. Tiny homes offer the freedom to live minimally yet richly, curating a lifestyle centered around what truly matters. Imagine saying goodbye to clutter, unnecessary expenses, and the relentless pursuit of more space. It's a welcome departure from our often complicated lives.
Uniquely, The Reef Eco-Village harnesses the irresistible charm of the Caribbean, amplifying the tiny home lifestyle with an unforgettable backdrop. Picture pristine white sand beaches within a stone's throw of your front door, the lush tropical landscape that paints a vibrant palette of greens around your abode, and the panoramic azure sea views that greet you each morning. It's more than just a home – it's a daily rendezvous with nature, presenting an inspiring tableau of the Caribbean's captivating beauty.
Simply put, The Reef Eco-Village invites you to reimagine home and hearth. And when the home is an eco-friendly haven nestled in the lap of Caribbean nature, it's not just a change of scenery; it's a revolution in lifestyle.
The Appeal of Tiny Homes
In recent years, tiny homes have emerged from the fringes to center stage, captivating a new generation of homeowners and investors alike. The crux of their appeal is a winning blend of affordability and sustainability.
These pint-sized powerhouses are gaining momentum as a game-changer in the housing market, redefining the norms of residential spaces. The financial benefits are noteworthy: a significantly lower price point, reduced maintenance costs, and a lesser demand on resources all create an appealing case for potential owners. However, their charm extends far beyond just the wallet.
Tiny homes convey the belief that less can be more. A smaller footprint not only saves on cost but also helps preserve the environment. Embracing a tiny home lifestyle means adopting an eco-friendly ethos, actively reducing your carbon footprint, and living more harmoniously with nature.
At The Reef Eco-Village, potential owners have a choice of three distinct tiny home models. Each one has been thoughtfully designed, exuding an air of comfort and luxury despite their compact size. More detailed information is available, but what's important to remember here is the combination of variety and thoughtfulness that these models represent. Each home is a unique opportunity to experience sustainable living without compromising on comfort or style.
Tiny homes, therefore, are not just a passing trend. They represent a shift in thinking and an evolution in living, and at The Reef Eco-Village, they offer a tangible way to make a positive environmental impact while enjoying the serenity of Caribbean life.
Invest in the Future
ECI Development, the visionary force behind The Reef Eco-Village, has a longstanding reputation for creating outstanding lifestyle and investment opportunities. With a proven track record spanning over 26 years and reaching across more than nine countries, ECI Development understands the needs of a diverse group of homeowners, including retirees, real estate investors, digital nomads, and those seeking a serene second home.
FREE GUIDE! Get Essential Information on Protecting Your Assets
18 STEPS TO IMPLEMENTING YOUR PLAN B
The creation of The Reef at Gran Atlántida is yet another testament to ECI's forward-thinking ethos. As the vacation market in La Ceiba flourishes, owning a tiny home here offers a promising opportunity to tap into this growth. Beyond the personal benefits of a more sustainable and simplified lifestyle, it's a chance to be part of a community of like-minded individuals, all embracing this shift towards environmentally friendly living.
Start Your Caribbean Journey Now
As the sun sets on the tranquil waters of the Caribbean and the day ends at The Reef Eco-Village, the allure of this one-of-a-kind opportunity is undeniable. It's more than just an invitation to own a home; it's a call to become part of a revolutionary movement in sustainable living.
If the breathtaking vistas and eco-friendly tiny homes have piqued your interest, I invite you to delve deeper. More comprehensive information about this exciting opportunity awaits you. Take the first step towards a more sustainable, fulfilling lifestyle and download the info package on The Reef Eco Village today.
Discover the vibrant Caribbean lifestyle that harmoniously coexists with the environment, and prepare to embark on a new chapter of life marked by serenity, sustainability, and stunning beauty.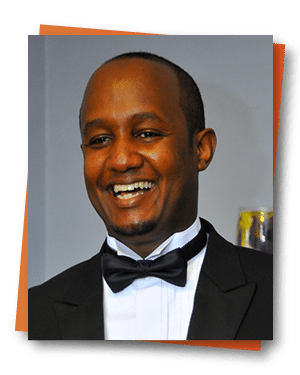 Dan is passionate about creating stories that help people discover and navigate unique perspectives and better understand the world around them. Aside from writing, Dan is an avid amateur marathon runner.

Like Our Articles?
Then make sure to check out our Bookstore... we have titles packed full of premium offshore intel. Instant Download - Print off for your private library before the government demands we take these down!