Easy Residency In Panama – Here's How
A great opportunity exists to get permanent residency in a foreign country. The country is Panama and the opportunity is to invest in teak and gain residency through Panama's Friendly Nations Visa program. This program is probably one of the easiest ways today to gain permanent residency in a foreign country, and a very desirable one at that.
The Benefits Of Residency
There are many reasons to seek out residency in a foreign country. A major motivator for many seeking foreign residency is to relieve their tax burden. Earning an income from abroad allows Americans to claim many beneficial tax benefits, such as claiming the Foreign Earned Income Exclusion, which was increased to $101,300 for 2016.
If you are working in a foreign country, or for a company based in a foreign country, it is beneficial to have residency in that country to make travel easier and more efficient. In addition, many countries place restrictions on how long non-resident foreigners may stay within their borders. This will mean that if you live in another country but are not a resident, you will have to take several trips a year outside of that country to fulfill this requirement. By obtaining residency, you can avoid this whole situation.
Finally, having residency in a foreign country is an excellent insurance plan. Should something catastrophic happen in your home country that requires you to leave, having residency in a foreign country gives you somewhere to go. However likely you think it is that anything catastrophic enough will happen in your home country to require you to leave it, the possibility exists, and, especially in today's world, one can never be too prepared.
Friendly Nations Visa
The Panama Friendly Nations Visa program was passed into law in 2012. The government of Panama is offering a very attractive residency option to those who are citizens of countries the Panamanian government has strong "professional and economic ties with". There are 48 countries total, and the United States, Canada and much of Europe are among them.
The visa itself requires very little effort on the part of the one trying to obtain it. A few choice documents are required, such as three passport sized photos, a copy of your ID, a list of your dependents, and proof of solvency. The final and most important requirement is proof of an investment made into Panama.
The base investment to qualify for the visa is surprisingly low. All it takes is a mere $5,000 deposited into a Panamanian bank account, and proof of having some sort of economic activity in Panama. The types of things that could qualify one for doing economic activity in Panama might be starting and operating a business there, getting a job there, or, the simplest option of them all, owning real estate.
There is no "official" dollar amount for the size of the economic activity, but it seems that the Panamanian government is looking for an initial investment of at least $10,000. For those who plan on owning and operating a business in Panama, this shouldn't be a problem. But for those who are looking to purchase real estate, this number can be important. You want to spend the least amount possible when buying real estate in Panama, if the residency is your only goal. To be clear, this real estate can't be idle; it has to be tied to some sort of economic activity. And this is where the teak comes in.
An Investment In Teak
Teak is quite possibly the best investment option to become involved in to qualify for permanent residency through the Friendly Nations Visa. Teak is an incredibly sturdy tree. At the age of 3 years old, the wood grows resistant to fire, termites, fungus and rot. This makes the tree an extremely safe investment, as once it hits 3 years of age, there is little risk to be had.
The market for teak is strong, meaning that it will be easy to find a buyer once the wood is harvested. Teak prices have increased at an average yearly rate of 5.5% over the past 3 decades, and that rate has been averaging around 7% the last several years. Teak is currently being cut down at 8-12 times the rate of replanting, meaning that the price for teak is only expected to go higher.
One of the few downsides to investing in teak is that the harvest period is rather long. From planting to harvesting with teak takes 25 years. This means that an investment in teak is one for the long term. The good news about this though, is that there are teak plots available for purchase right now in Panama which are already 17 years old. This puts the trees well past the 3-year age for developing their resistances, making the investment all that much more secure. And, this is an excellent opportunity to get a hold of some teak that is more than two-thirds on its way to harvest, making your return on investment pay off all that much sooner. It is not often that teak can be purchased so close to the harvesting period.
Currently, a 1,000 square meter (approximately one quarter acre) plot of this teak can be purchased for $20,000. This includes the $4,300 fee for all legal work associated with the application for one main applicant for the permanent residency visa, and for a Panama corporation. If teak prices stay fixed where they are today (an unlikely scenario, as they have been increasing for the past several decades) this 1,000m2 plot of teak will be worth $24,338 at harvest. If teak prices continue to increase as they historically have at the rate of 5.5% annually, a 1,000m2 plot of teak will be worth $39,410 at harvest. Again, the value may be even higher than this, as teak prices have been increasing above their 5.5% average rate the past several years, and this is likely to continue in the future, as teak continues to be harvested well above the rate of replanting. Whatever the actual selling price may be, an investment in Panamanian teak will get you permanent residency in a foreign country, for significantly less than almost any other permanent residency program in the world, and will net you some profits as well. Seems like a win-win situation.
FREE GUIDE! Get Essential Information on Protecting Your Assets
18 STEPS TO IMPLEMENTING YOUR PLAN B
Whether you're looking for residency in a foreign country to relieve your US tax burden, have an escape hatch in case the worst should happen at home, or if you are looking to make working, living and traveling to/from a foreign country easier, having a second residency is an incredibly beneficial thing to have.
One of the easiest (and cheapest) permanent residency programs that exists in the world today is Panama's Friendly Nations Visa program. If you're looking to obtain residency in a foreign nation, this is the program for you. And, one of the easiest (and cheapest) ways to obtain residency through the Friendly Nations Visa program is to purchase a plot of teak. This investment is incredibly solid, with very little risk. In addition, an investment in Panama teak offers very high returns, while simultaneously being well within the budgets of most.
If you would like to learn more about the Friendly Nations Visa program, or would like to learn more about Teak in Panama, you can contact us directly by clicking here.
I hope you enjoyed reading: Easy Residency in Panama – Here's How. I think you will also like some of these titles!
Are You Ready to Live in a Foreign Country? (Part 1)
Easiest Countries to Retire In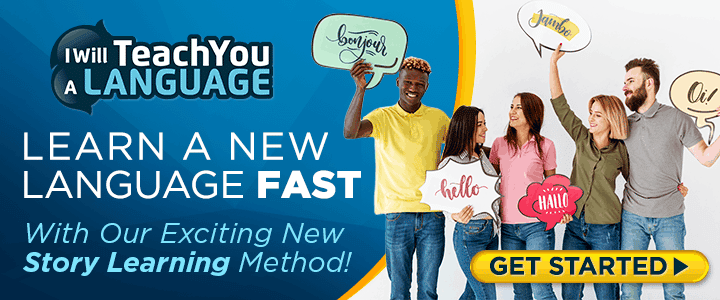 6 Countries Where It's Easy To Get A Residency Visa
Top 16 Reasons to Move To Panama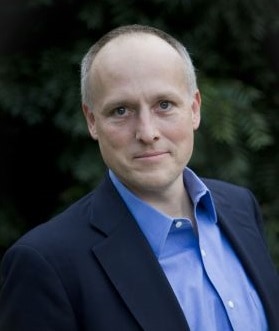 Michael K. Cobb is the CEO and co-founder of ECI Developments which has properties throughout Latin America. He speaks all over the world on international real estate and is a board member of the National Association of Realtors.


Like Our Articles?
Then make sure to check out our Bookstore... we have titles packed full of premium offshore intel. Instant Download - Print off for your private library before the government demands we take these down!