Diversify Your Portfolio Now with Offshore Real Estate Investments for Later
Have you dreamed of retiring to a tropical paradise? How about lowering your cost of living while maintaining or even improving your quality of life? With some careful planning, this lifestyle and more is well within reach for middle or retirement-aged home buyers. Today we'll discuss Offshore Real Estate Investments in Costa Rica, Panama, Nicaragua, and in Belize.
One of the most appealing strategies for planning an offshore retirement is essential to purchase an ideal property now, and earn income from that property as you approach retirement, while simultaneously strengthening your existing portfolio by diversifying into offshore investment in real estate.
Freedom and Security
Offshore diversification is essential, as it is supported by a different currency than domestic investments. If the U.S. stock market continues to tumble downward as it has in 2016, we may all be in for a repeat of the financial collapse that barely allowed the global economy to survive just eight short years ago. Real estate is a hard asset. By adding this tangible commodity to a traditional stocks, bonds, precious metals portfolio, you can diversify holdings into multiple currencies, which, though connected, are never collectively as vulnerable or susceptible to volatility as just one by itself. Real estate also carries the potential for not only foreign currency cash income, but also capital appreciation.
Another market crash could result in severe and unforeseeable consequences for non-diversified portfolios. Many of those who lost more than they ever imagined less than a decade ago wish they had had the foresight to diversify those assets to protect them from terrible losses. With governments around the world tightening restrictions on individual taxpayers, even requiring the reporting of liquid assets in places such as Greece, it is anybody's guess how far some will go to collect anything they can from successful earners. At the same time, fiat currencies in traditionally stable nations such as Canada are sinking in value, and large national economies such as Brazil are in danger of collapse.
The opportunities for internationalization open up big time once you become a property owner in a number of Central American countries. As with many places around the world, owning property will allow you to open local bank accounts, gain residency, invest in a business or corporation, and exercise other rights and privileges of secure individuals. With these rights and privileges come increased freedom –freedom to travel to the nations where you have diversified your wealth, and usually far beyond. It also gives you the freedom to control your wealth under various regulatory bodies, many with different advantages than the next.
A good international bank can, along with recommending local real estate agents and financial services, provide basic information on the rise of tourism in specific locations, what kind of loans might be available in that particular country and whether an investment property or a future retirement home could offer the best reward. They also provide sound privacy for your banking, allowing you to control assets through the use of various financial tools, such as trusts and corporations, with statements tailored to your preferences, and extremely minimal or, in many cases, no legal obligations whatsoever to disclose or even report account holder information.
I found this great podcast by The Expat Money Show – Paul Rosenberg on Security & Safety
Retire When You Are Ready
Even if you are five, ten, or twenty years from retirement, beginning your search for Central American real estate can and should begin now. Wise investors may realize years of tax benefits, income, and simply getting to know one or more foreign countries where they may choose to then spend all or some of their retirement. The process of searching out the right opportunity to take advantage of the can itself be rewarding in a number of ways. There is always something to be learned from time spent in a new place. Some choose to seek consultation from a professional tax advisor to learn more about opportunities to deduct costs associated with their searches for international real estate.
If you're curious about what you will find in Central America; what the food is like, what holidays are celebrated, and what cultural differences to expect, take a trip! Some individuals or couples will visit a country dozens of times before deciding it is right for them. At the same time, all it can take is one trip for many to decide that a particular country is not what they are looking for in a retirement environment. Part of the due diligence of home buying is not only research into a country's real estate market but also into the country itself. Will you enjoy the lifestyle you will find there? How much and what parts of your current lifestyle can you bring along? Which ones will be left behind?
Once you have investigated the locations that interest you, or determined which markets may best serve your financial interests or both, your attention should turn to properties that can generate income in the interim period leading up to your retirement and eventual move to those same properties.
Many Central American countries have overwhelmingly impressive retirement incentive programs for qualified retirees. Between the benefits of such programs, and the often much lower costs of living for things like medical care, transportation, utilities, and especially many goods and services, the quality of life to cost of living ratio can drastically improve for retirees. According to nextavenue.org, 53% of retirees living abroad in Central America were "much happier" than before they relocated. They also report that "A striking 43 percent of expats surveyed reported their cost of living was now 25 to 50 percent less than in their home country."
Inclusive Communities
The idea of inclusive communities is not limited to just welcoming individuals from around the globe and retirees from just about any profession imaginable, but also that creature comforts and modern amenities are included in the planning of the community before it is developed. This means things like state of the art communication technology, community centers, swimming pools, tennis courts, clubhouses, restaurants, golf courses, etc. are part of the layout of a community from the onset of planning.
Experience the Insider community that takes your international lifestyle to the next level. Download your FREE guide
"18 Steps to Implementing Your Plan B" instantly!
New Urbanism is a movement in real estate development that aims to return communities to higher standards of connectivity, mixed-use, sustainability, and traditional neighbourhood structure, to name a few of the core principles listed on newurbanism.org. Communities that do this successfully while simultaneously incorporating modern infrastructure technologies, the safety and security of quality construction, all in exotic, exciting locations are the future of healthy, happy community living for millions of people.
By investing in communities that subscribe to the ideals of New Urbanism, you will allow for the best guarantees that you will have legitimate renters and that they will appreciate the quality of life they expect to find there. You will also begin to contribute to the community that you intend to call home for yourself, whether it be as a permanent or part-time resident of the future. Likewise, you contribute to the guarantee that you will find lasting property values cemented in quality construction and infrastructure.
ECI Development is a diversified real estate holding and development company with over 5 miles of beachfront property in several countries throughout Central America. Baby Boomer consumers can be confident that no matter if they choose an ECI Development community in a semi-arid Pacific coast golf community, a Caribbean marina community, an English speaking island home, a vineyard estate in the "Napa Valley of South America," or a tropical highland "eternal spring" climate, they will receive the creature comforts they expect. Even more important, they will experience the all-important real sense of community that is the foundation of any home in an ECI Development Community.
Conclusion
By investing in real estate in popular offshore destinations, you can secure your financial assets and your future lifestyle in one. The entire region is seeing surges of permanent residents and tourists alike to a number of key locations in several countries. 
For more information on real estate investments in Central America, please contact us HERE!
Are you ready to make the move to Panama and want to start your residency program? Please contact our office HERE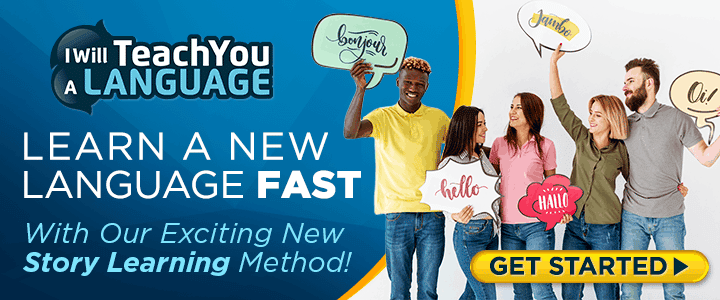 Here is probably the most extensive ebook on Everything You Ever Wanted To Know About Eliminating Your Taxes, Protecting Your Assets And Regaining Privacy Over Your Life And Investments. It is called The Ultimate Guide To Going Offshore.

Like Our Articles?
Then make sure to check out our Bookstore... we have titles packed full of premium offshore intel. Instant Download - Print off for your private library before the government demands we take these down!