The task of calculating how many Americans live abroad is often referred to as "counting the uncountable." Indeed, no one knows for sure how many U.S. citizens have chosen to reside in a foreign country. There are some estimations, but official ones are outdated because the country doesn't compile official numbers.
For example, the 1999 report released by the U.S. Department of State's Bureau of Consular Affairs (CA) provided the following picture that should not be dramatically different from the present one (except for the numbers):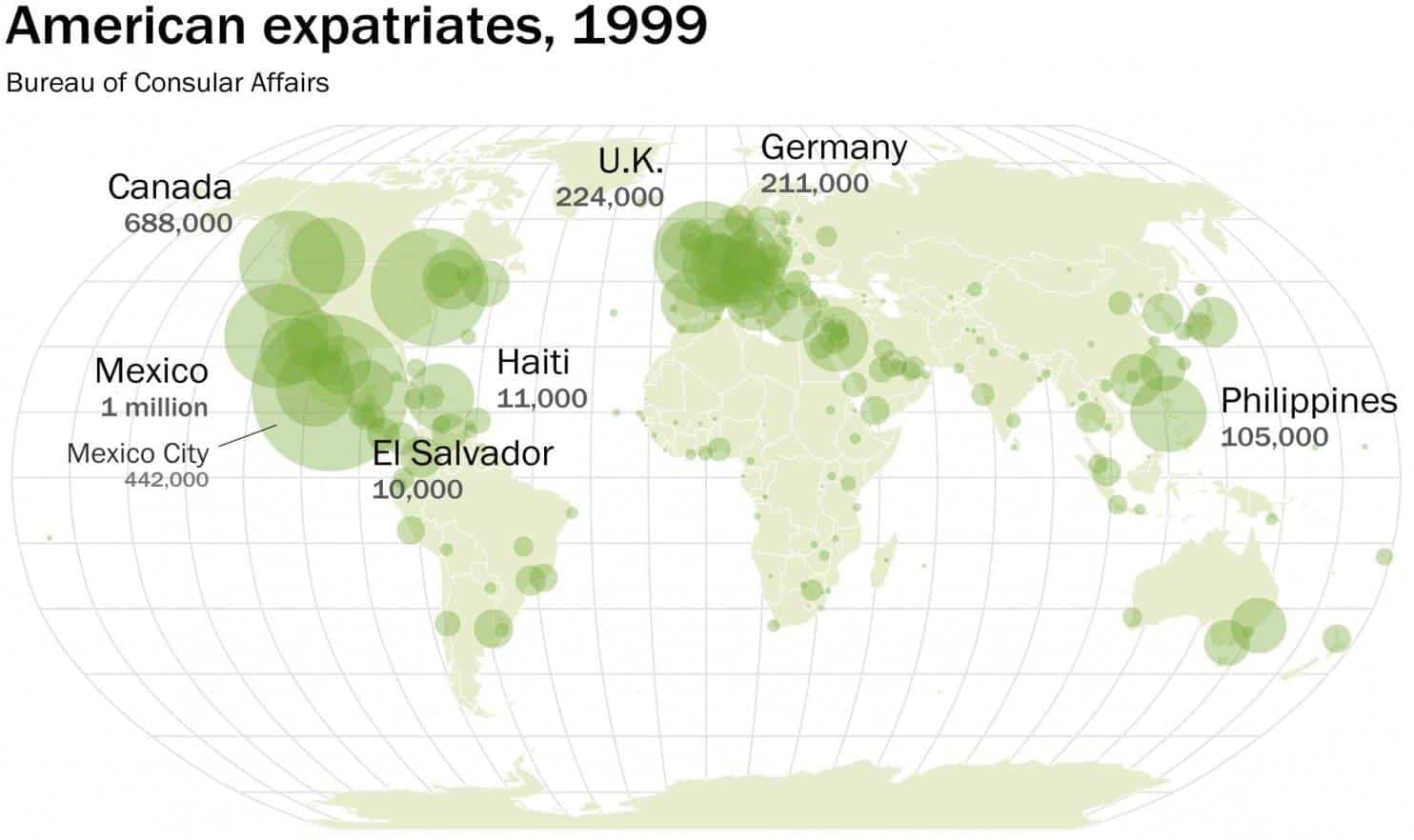 According to these estimates, approximately 4 million Americans lived in others countries in 1999. How about now? Given that official data is virtually non-existent, one can only use the information by CA. One of the most recent reports released by the organization in 2016 provided the following data:
number of Americans living overseas (including military personnel): about 9 million

70,666 registered overseas births of U.S. citizens in 2016

10,992 U.S. citizens died while overseas in 2016.
So, as these numbers show, a lot of Americans live abroad. In this article, let's find out just how easy it is for them? Clearly, quality of living is different, and one may be deprived of many benefits, so why did they make the decision to move?
Assessing the Quality of Life of Americans Living Overseas
Obviously, one cannot say for sure whether each individual American citizen lives comfortably, but one can certainly make reasonable predictions. We are going to do that by assessing the cost of living in some destinations with a high number of American citizens living there, including Germany, France, Canada, and Mexico.
We used the newly calculated price index from Expatistan which recently claimed that Zurich, Switzerland, was the most expensive city to live in with the index as high as $295 – while Kyiv, Ukraine, had the lowest price index of $65.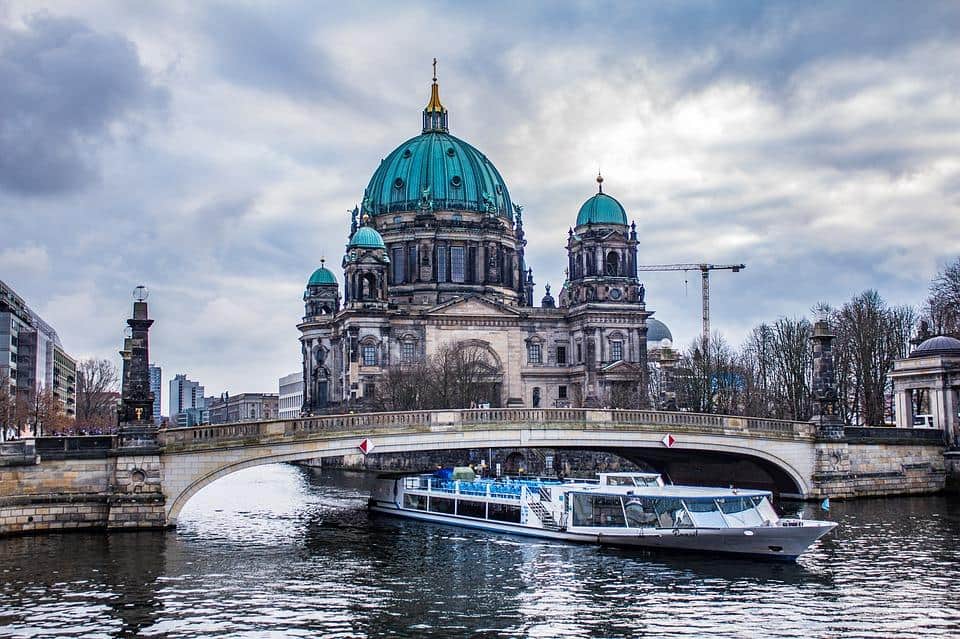 Berlin, Germany (Pixabay image)
Germany
Number of Americans living in Germany: about 110,000 (Eurostat estimates)
Share of English speakers: up to 70 percent
Cost of living in Berlin: price index 161, which is equal to living in Salt Lake City
Let's begin with a popular destination: Germany. The country has a lot to offer to an American, including stunning architecture, reasonable prices compared to the U.S., an access to all Western European countries (a two-hour flight will get you anywhere), friendly people, and even a good job.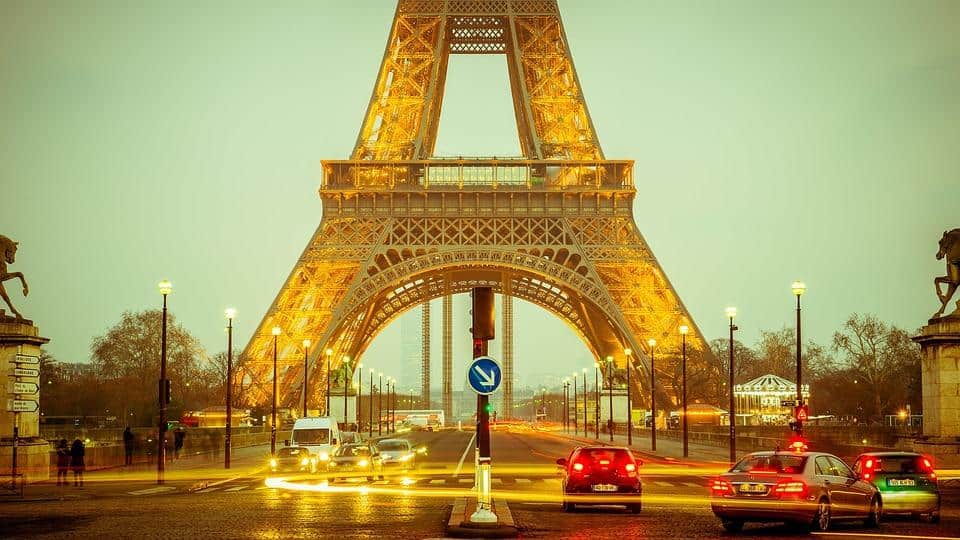 Paris, France (Pixabay image)
France
Number of Americans living in France: about 50,000 (Eurostat estimates)
Share of English speakers: up to 60 percent
Cost of living in Paris: price index 216, which is comparable to living in Seattle
Most of Americans living in France came there to work or live life fully. What does that mean? In terms of working, the country has a lot to offer; for example, Paris is the world's capital of fashion, so a lot of American citizens interested in this industry work here. Living life in France is also something that many American admire. "I fell in love with this country long before I decided to move there," says Brian Shklanski, an American expatriate living in Paris. "And it started when my son asked me: "Would you help to write my essay on Parisian architecture?" Since then, the only city I preferred for life was the French capital."
The beaches of Cannes, the museums and architecture of Paris, the restaurants of Lyon, the vineyards in Champagne… you get the idea.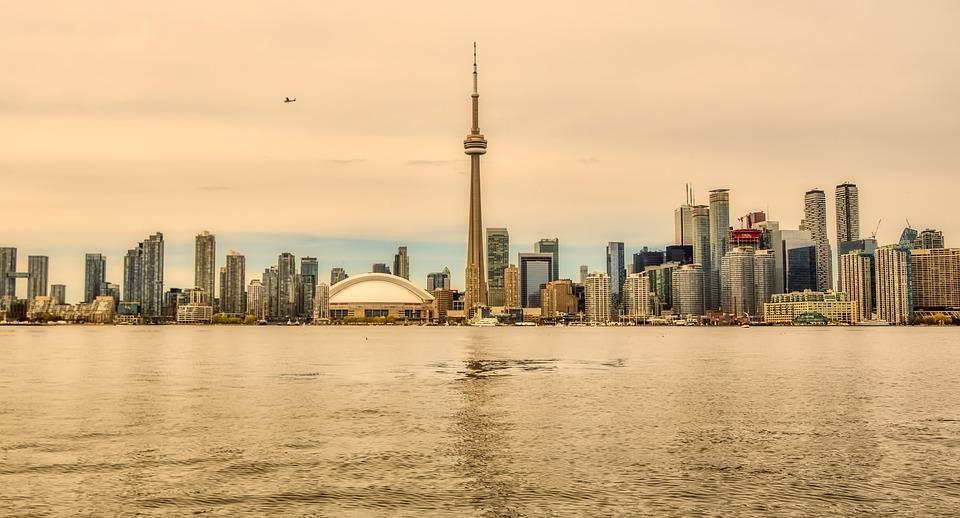 Toronto, Canada (Pixabay image)
Canada
Number of Americans living in Canada: 300,000+ (government estimates)
Share of English speakers: 99 percent
Cost of living in Montreal: price index is 153, which is less expensive than cities like Tulsa
Canada has an amazingly open immigration policy, so a lot of Americans have chosen to live abroad there. Compared to American cities, Canadian ones are a bit cheaper but provide almost the same living conditions. So, it's safe to assume that living in this country is reasonably easy for an American.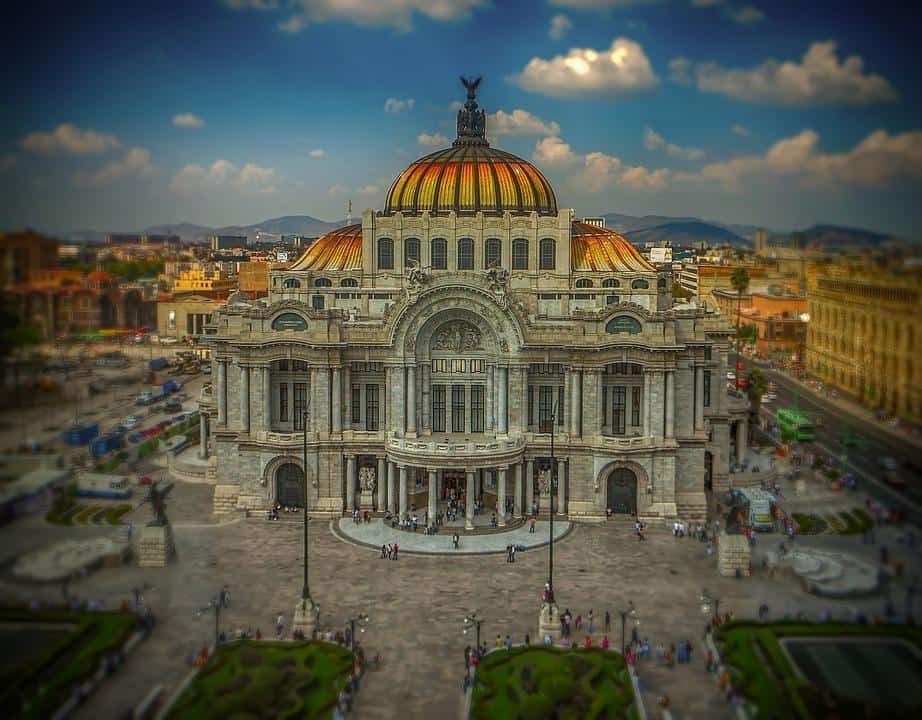 Mexico City, Mexico (Pixabay Image)
Mexico
Number of Americans living in Mexico: up to 1 million (unofficial estimates)
Share of English speakers: up to 13 percent
Cost of living in Mexico City: price index of 83 makes it 52 percent cheaper than living in Chicago
In the recent years, Mexico emerged as the most popular destination for Americans living abroad, with some sources identifying the number of immigrants as high as 1 million. However, it should be noted that a large share of this number is American retirees who move there (often illegally) to enjoy the warm weather, good food, and lower cost of living.
The Verdict
Having reviewed some popular destinations of Americans overseas, it is clear that they are drawn to some unique opportunities offered by foreign countries. We think it is safe to suggest that living overseas is reasonably easy for many Americans, but this doesn't mean you should grab your passport and head for the airport.
To make an important choice of living in a foreign country, you still need to take care of such things as work. In destinations like Berlin, Paris, and Toronto, the labor market is highly competitive, even for native English speakers. So, plan everything ahead, especially if you want to move to Europe or another overseas destination.
Author Bio:
Diana Clark once gave up her educator career for something she always dreamed about – writing. Diana is a freelance writer at Awriter. She discovers the world of digital nomads and believes that someday people will become location independent. 

Like Our Articles?
Then make sure to check out our Bookstore... we have titles packed full of premium offshore intel. Instant Download - Print off for your private library before the government demands we take these down!