The Daily Brief – Recent Changes to Customs Regulations in Ecuador
"The only constant is change" – Isaac Asimov.  While Mr. Asimov likely borrowed the context, if not the outright oft-cited quote, from the ancient Greek philosopher Heraclitus of Ephesus, the modern day application is best illustrated when discussing  Customs Regulations in Ecuador.  It seems like every other month there is a new missive, with some variable change factor.  On the positive side, most of these initiatives are aimed at revamping one of the perhaps last two inefficient government agencies, the Customs Department (Aduana) and the other being the electric company (CNEL) in all of Ecuador.
The latest 2013 twist of fate, involves both household goods and "implements of trade/implements of business".  It should be noted that Ecuador quite clearly distinctly defines "household goods" from "business goods".
Household goods are defined as all elements, whether new or used, utilized in a family setting, as part of their daily domestic lifestyle, such as, but not limited to, appliances, clothes, bathroom accessories, kitchen equipment, dining room furniture, living room furniture, bedroom furniture, miscellaneous household decorative items, or any other personal items belonging to a nuclear family, extended family or permanent inhabitants of a household, which have been acquired prior to their arrival in Ecuador and shipped from their point of origin into an Ecuadorian port.  I have now come up for air.  Did I mention this was a government definition?  Seriously…I am not making this stuff up.
An implement or instrument of trade or business is defined as the combined total of all parts, instruments or professional equipment, whether new or used, principally utilized or indirectly utilized as part of a trade or professional activity, which will lead to a business practice aimed at productive and profitable activity within Ecuador, whether said equipment is intended to be portable and/or transportable, so long as they can be recognized and defined as stationary or fixed trade tools and equipment, or the parts of a dismantled trade tool and/or equipment, or even materials designed to be assembled into a trade tool and/or trade equipment.  Again…not making this up.
Adding further to the trade/business tools and equipment madness is the already existing stipulation that no trade or business equipment will be allowed entry into Ecuador classified as a terrain vehicle, watercraft, or aircraft as defined and stipulated in Articles 87, 88 and 89, of the National Code of Importation, whether new or used, which can be readily recognized as a boat, motor for a water vessel, heavy construction equipment, truck, van, bus,  agricultural tractor, airplane or other commercial base vehicle.  For anyone still wondering about the details of Articles 87, 88 and 89…trust me, if I actually told you, your next immediate acts would be:
1)  Call a community meeting;
2)  Deputize some neighbors;
3)  Buy some wild horses;
4)  Rent a long-range transport ship to Ecuador;
5)  Disembark the horses on Ecuadorian soil;
6)  Form a posse;
FREE GUIDE! Get Essential Information on Protecting Your Assets
18 STEPS TO IMPLEMENTING YOUR PLAN B
7)  Find my current location;
8)  Set up a strong tree, with some good rope.
Since I know how that party would end, suffice to say that Articles 87, 88 and 89, detail why importing any of the aforementioned commercial trade items is a very, very, very "bad thing".  Of course, with the proper procedures, permits and permissions, all is possible.
Now, for the recent 2013 changes:
 Implements of Trade or Business
If the amount of trade and/or business equipment being imported is to exceed the quantity of USD$30,000, then you must now simultaneously submit a business plan, which accounts for why the trade/business equipment is essential to the business plan elements and how said imported equipment will lead to the profitability of the business venture.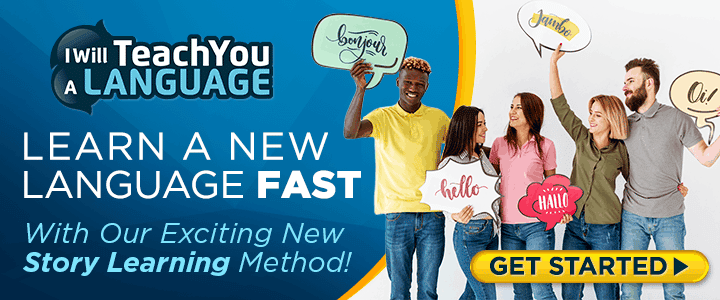 In addition to the ban on terrestrial vehicles, watercraft and aircraft, as previously defined, import entry will now be denied to raw materials, unapproved supplies, and textiles (this change is supported by references to 9 additional sub-Articles found in the National Code of Importation).
Household Goods
A new importation limit is set for clothing items, shoes and accessories for personal use, with each member of the nuclear family being limited to 200 kilograms/apiece.
Any imported household good items that cannot be traced directly to a nuclear family member that is relocating to Ecuador, will be treated and labeled as "items not authorized for importation" or "items prohibited for importation", whichever applies and be denied importation approval.
The two regulations in the "Household Goods" section were aimed at stemming a rising tied of folks using the more lax and cost-effective Household Goods provisions to import Trade or Business items.  Not even Imelda Marcos could personally justify the importation of 5,000 pairs of shoes, for "personal use".
Customs regulations are in constant flux.  We will do out best to keep you abreast of changes right here in the pages of EscapeArtist Ecuador.  However, it is recommended that any one moving to Ecuador for personal or business reasons consult with Aduana for the latest policies and procedures.  The complexity of the process also requires us to suggest that you use an "importation facilitator" to assist with shipments to Ecuador.  Most facilitators were former Aduana employees and they know both the system and the right parties to reach, in order to move the process forward.  We have recommended facilitators that we can refer, for anyone interested.

Like Our Articles?
Then make sure to check out our Bookstore... we have titles packed full of premium offshore intel. Instant Download - Print off for your private library before the government demands we take these down!