Today, Costa Rica is no secret for the Fortune 500 companies. More than 200 of the world´s leading high tech companies have already invested in the country. Costa Rica attracts investors because of its strong value proposition. Costa Rica has already a proven track record, a young, talented, and bilingual labor force; a strategic location with a preferential access to 1/3 of the world´s population and 2/3 of the global GDP; an excellent business climate, high quality infrastructure and high quality of life.
This article first appeared in our Costa Rica Information Portal in the "Business in Costa Rica" section.
1-Proven track record
More than 200 high tech multinationals in sectors such as advanced technology medical devices, manufacturing and services already operate in Costa Rica. Among other, Fujitsu, P&G (NYSE: PG), HP (NYSE: HPQ), Abbott Vascular (NYSE: ABT), St Jude Medical (NYSE: STJ), INTEL (NYSE: INTC), Hospira (NYSE: HSP), Baxter (NYSE: BAX), Boston Scientific (NYSE: BSX), VITEC (LSE: VTC.L), Western Union (NYSE:WU), and Emerson (NYSE: EMR). These companies represent the many attributes found in Costa Rica, which allow them to consolidate operations, grow and diversify. Additionally, the growth that the companies have undergone is reflected in the constant growth that foreign direct investment in Costa Rica has had over the last 10 years, growing at an annual rate of 15.7%
2-Highly qualified labor force
Seen as one of the country´s main competitive advantages, the Costa Rican work force is known for its high qualification and fast learning curve. The country has a young, particularly talented and bilingual work force. Over 95% of the employees in the multinational corporations are hired locally. Since 1870 the Government has demonstrated its solid commitment with education, creating a public, free, and mandatory educational system; one which is currently considered #1 in Latin America and #22 worldwide. Costa Rica has more than 9,000 educational institutions, which translates to an average of one educational institution per 500 inhabitants.
3- Privileged access to the world´s main markets
Due to its portfolio of bilateral trade agreements, Costa Rica offers preferential access to 1/3 of the world´s population and 2/3 of the world´s GDP. 90% of all exports fall under preferential rules of bilateral agreements positioning Costa Rica as the best export platform in the hemisphere. Moreover, the country has two international airports with a wide array of flights to strategic destinations to the world. With regards to sea ports, the country offers direct access to both the Pacific and the Atlantic Ocean, with a broad port network that facilitates transactions with the Asian and European markets, offering highly competitive prices for maritime transportation.
4-Excellent business climate
Political and economic stability are only two more of the competitive elements that Costa Rica offers its investors. The country has not only managed to reduce poverty levels by 50% in the last 25 years, but it also has one of the highest GDPs in Latin America.
Furthermore, it is internationally recognized for its social stability and solid democracy. With the abolition of the army in 1948, it consolidated itself as one of the oldest democracies in the region.
Costa Rica also offers an attractive incentive package based on the Free Trade Zone Law. The benefits include exemptions on income taxes and complete exemption from import tariffs, export taxes, and remittances.
Experience the Insider community that takes your international lifestyle to the next level. Download your FREE guide
"18 Steps to Implementing Your Plan B" instantly!
5-High quality infrastructure
Costa Rica understands the role that a solid infrastructure plays in a companies´ success. With regards to services, the country relies on an electrical system based on renewable sources and with competitive prices. 95% of all the electricity generated comes from renewable sources such as hydroelectric, geothermic, biomass, and wind power.
Costa Rica´s telecommunications network relies on a fiber optic network connected to the Maya, Arcos, and "Global Crossing" rings in the Pacific. It also satisfies the fixed, mobile, and internet services demand through a land microwave network and, satellite. In terms of water supply, this resource´s availability allows the established industrial parks to provide more than 350,000 gallons of water per day.
With regards to transportation and logistics, Costa Rica has two international airports, Juan Santa Maria in Alajuela and Daniel Oduber in Liberia, and an extensive system of local airports that run all through the territory. As aforementioned, Costa Rica´s main sea ports are Limón and Moín in the Atlantic and Puerto Caldera in the Pacific. Additionally, the country offers investors a modern and broad highway structure that connects all of the country´s strategic regions.
6-Quality of Life
In Costa Rica there is one more element that needs to be taken into consideration: the high quality of life that Costa Rica offers its citizens. Currently ranked as the fourth city with the best quality of life in Latin America, San José positions itself above others in the region such as Mexico and Brazil´s capital.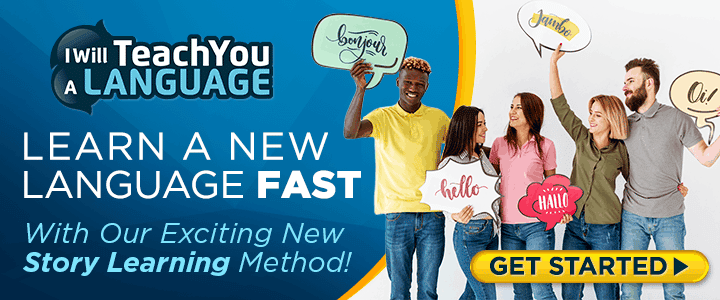 To learn more about living, investing, retiring and traveling to Costa Rica Please request our complimentary EscapetoCostaRica Guide by CLICKING HERE
The education of its children, the well-being of its people, the political and economic stability, and a safe environment are the pillars of the Costa Rican society. For this reason the Latin Business Chronicle has named Costa Rica the safest country in Latin America.
Investment Opportunities
With a solid value proposition and a strong focus on business, Costa Rica is able to offer investors a wide array of opportunities in different sectors.
Life Sciences
More than 38 companies specializing in Life Sciences are already established in Costa Rica. This sector is responsible for the creation of more than 11 000 job opportunities and exports an average of US$ 1,000 billion.
The Life Sciences cluster is composed of companies that specialize in medical devices manufacturing, and the new biotechnology subsector.
Corporate Services
This high specialization sector has grown exponentially over the last years, attracting more than 113 companies, creating more than 30,000 job positions and exporting around US$ 1.1 billion. As a result, companies specialize in shared services, software development, entertainment and media, design and engineering, and contact centers.
Advanced Manufacturing
In the Advanced Manufacturing industry, more than 59 companies have settled in the country. This has accounted for the creation of 15 000 employment opportunities and sales that surpass US$ 2,600 million. Electronic, automotive, aerospace, subcomponents and assembly manufacturing, along with engineering and design are all areas comprised in this sector.
Clean Technologies
Costa Rica is a country committed to the environment. Its people and leaders are dedicated to maintain and further develop this profile for generations to come. Throughout 20 years of nonstop foreign direct investment in the Advanced Manufacturing Sector, the country has obtained a vast experience in the production of semiconductors, electronic components and precision machined parts. Now Costa Rica is focusing on Clean Technologies and this knowledge makes us the ideal partner to become a reliable and efficient supplier for the solar and wind energy industry of the world.

Like Our Articles?
Then make sure to check out our Bookstore... we have titles packed full of premium offshore intel. Instant Download - Print off for your private library before the government demands we take these down!