Considering South Korea as a Potential Expat Haven
Compared to other destinations around the world, South Korea has been overlooked as a destination for those looking for alternatives to life in North America. Most expatriates know about Japan, Thailand, and the Philippines—but few have made an effort to settle in South Korea. Let's consider South Korea as a Potential Expat Haven.
The reason may be because South Korea requires more effort than other places. Culturally, it is one of the last strongholds of Confucianism. The language also scares people who are thinking of moving abroad. Additionally, the climate includes snow—which is a turnoff to some. As an example of how tough it is to settle in South Korea, consider that even the metropolis of Seoul only has a minute Chinatown. Koreans love their country and have traditionally frowned upon 'foreigners' influencing their nation.
With all these obstacles, South Korea has never been an expatriate's dream. After talking to both staff from embassies and members of the American armed forces stationed here, South Korea is clearly not a favorite posting.
So why bother? Well, because, like anyplace that scares some people off, there are opportunities for those with the gumption to make a go of it. Foreign land ownership has been liberalized in the last three years as have limits on foreign investments. The local bourse is now fully open to foreigners and I've never heard of any foreign residents who had a problem investing in the KOSPI or KOSDAQ. Although not a completely 'open market' kind of place, South Korea has made great leaps forward.
The continued liberalization looks as if it will continue for a variety of reasons. The local conglomerates are having financial problems, giving opportunities to foreign owned companies to expand into all areas of Korea. The youth have been heavily influenced by North American culture. And finally, the 'Confucian principles' previously rigorously followed in the business arena have been under attack since the election of the previous president Kim Young Sam. President Moon Jae-in is currently pushing many reform programs.
Those who choose to expatriate to South Korea can take advantage of opportunities in the following areas: business and consulting, education and training, and, of course, the Internet.
Teachers, professors, or English consultants endure a minimal tax burden in South Korea. Working at a 'Hak-won' or language institute involves 7-10% income tax—with this amount usually being entirely refunded at the end of January every year. Some nationalities also can have 100% of their pension payments made in Korea refunded.
The people that usually come to South Korea and are involved with the business of English usually will get an E2 or E7 working visa. These visas do not legally allow for 'other' work done outside of an institute, but almost every foreign teacher in South Korea is doing these odd jobs. These odd jobs may include: modeling, acting, proofreading and editing, writing, working as a business consultant, photography, working with or starting e-businesses. The pay for these 'odd jobs' is always untaxed.
The market that the English language has created in South Korea is huge. Companies often base promotion on English test scores. English is used by savvy Koreans as a sharp edge to eliminate competitors in almost every area. Therefore, expatriates who can speak English can translate their native language into economic success. People who have come to Korea as English teachers and who have stayed—have moved up quickly. One of my associates first came to Korea as a soldier, came back as a teacher for Samsung, and eventually ended up with an incredible office job as a liaison working with The Gap. Contrary to many locations, all kinds of people can have success in Korea.
I have met retired professionals and retired military personnel living quite happily here. Women may find some work situations difficult, but there are always other workplaces that are hiring. In South Korea, there are a lot of choices. You can work as much as you want. If you only want to work four hours a day and do something else the rest of the time, you can still survive. With any master's degree you can work at a good university with wonderful vacation time and minimal work hours.
For those that want to start a small business, there are many challenges. Language is a big one, but offering an internship position in your company to a Korean is an affordable way around this. Government regulation of foreign owned businesses is also a problem. It may be easier to start a company in another country and get authorization to do business in Korea.
This situation (paperwork and approval) is very slowly changing.
Experience the Insider community that takes your international lifestyle to the next level. Download your FREE guide
"18 Steps to Implementing Your Plan B" instantly!
Those with computer programming skills would have the easiest time opening a small business. Restaurants are also be an option for the well-heeled expatriate. I know three people from England who have had success involving restaurants or restaurant supply. One opened an excellent cigar and wine bar, another got a job as a promotions manager of a large international hotel chain, and the last supplies restaurants with condiments. All have an enviable lifestyle in Korea. Other brave foreign residents have become involved with the entertainment industry and promote the 'raves' or dance events they organize. All have had success in a place where the doomsayers say nothing ever gets done.
Rent and food are major expenses living in Seoul, but if you choose to live in the countryside the price of everything plummets. Transportation is cheap in Korea. Taxis especially. Domestic trains, planes, and buses are very reasonable, safe, and reliable. Buying a used car is also cheap to do. Car insurance and licensing is cheap relative to the United States, Japan, or Europe. The subways in the major cities also offer a major transportation bargain.  For about 50 cents you can travel almost anywhere.
The best way to approach a career in Korea is through your own personal network. Recruiters generally get a portion of an employee's salary, so I have avoided them. In  South Korea, it's better to arrive and take a look around. The research that you do before you go will pay off when you arrive. Usually a year or two working in Korea will teach you everything you need to know, then it's time to make a jump into your own area of interest.
If you decide to stay for a longer period, a little digging will help. Almost all the information an expatriate needs can be found on the Internet. Koreans are also very helpful in introducing foreigners to friends that can be of help. Maintaining a personal network in Korea is all-important. The people in South Korea who are the 'complainers' are often those who have not developed a personal network.
South Korea is not a cheap winter escape nor an island in the sun,  but it can be an excellent choice for those who do not want to expatriate to a very basic country. Ample job opportunities, a decent health system, and cheap transportation all add up to make South Korea a perfect destination for those who have enormous student loans or for those who have retired but still wish to live in a dynamic place.
Excerpted from "South Korea as a Potential Expat Haven" in Escape From America Magazine, Issue 23.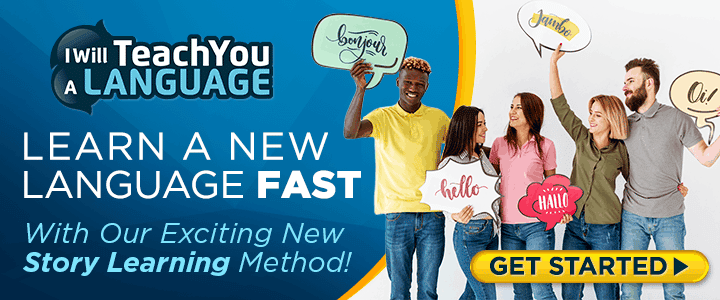 Here is probably the most extensive ebook on Everything You Ever Wanted To Know About Eliminating Your Taxes, Protecting Your Assets And Regaining Privacy Over Your Life And Investments. It is called The Ultimate Guide To Going Offshore.  Visit our bookstore to purchase it today!
Thank you for reading my article: Considering South Korea as a Potential Expat Haven
For more additional information, please contact our office HERE
Here's a great article you will love:
10 Things You'll Love About Living In Japan
Retiring In Panama: 8 Things Expats Need to Know
9 Reasons Why Millennials Are Choosing to Become Expats
10 Things An Expat Should Know Before Moving To Dubai

Like Our Articles?
Then make sure to check out our Bookstore... we have titles packed full of premium offshore intel. Instant Download - Print off for your private library before the government demands we take these down!