This article was published in the Escape Artist Weekly Newsletter on March 27, 2018. If you would like to subscribe to the newsletter, please click here.
The one senior high school class missing from our curriculum was "How to Be an Adult 101." You know, the practical course that would explain how to pay taxes, what student loans mean to your financial future, questions to ask when buying your first home, what it means to contribute to your 401k, etc. Essentially, those real-world topics that we never really seem prepared for. But I suppose when it comes to adulting, we're supposed to make mistakes and (hopefully) learn from them. (Except for taxes…never mess up your taxes!)
My brother and I were going through the first-residential-home-buying process around the same time. He was in New Jersey and I was in Belize. During the buying process, my brother invited my much-more-experienced dad to provide his feedback and assist with asking the right questions. Questions that many first time home buyers tend to forget, such as when the roof was last replaced, how old the hot water heater is, what insurance is required for this location?
From thousands of miles away, paralleling the tips he was giving my brother, my dad provided me with great questions to ask about the pre-construction condo and helpful guidelines for post-construction upkeep. But there was one consideration neither of us took into account – the difference in locations. While he has many years of experience in construction in New York, home maintenance south of the border is a tad different. Needless to say, these past 12 months of owning a home in Belize had me feeling like Homer Simpson. Many "D'OH!" moments.
So that you don't have the same "D'OH!" moments as me, I'd like to share with you three considerations to prepare for if you're considering real estate in a tropical climate:
1. Yes, it is warm in the tropics. It is also humid, very humid, especially during the rainy season. This means when you are not occupying your condo, your home is collecting moisture. In other words, mold and mildew.But don't be alarmed, this is to be expected. I learned this the hard way. Being environmentally conscious, I made sure all of the lights, fans, and AC were off before embarking on a 3-week work conference circuit. When returning home, upon taking the first step in and the first sniff of the condo, I immediately could tell that something smelled off. I turned on the lights to see that my shoes, all in a neat line against the wall, had turned another shade lighter. They were covered with a thin layer of mold. I took a step around the corner and saw my new wooden furniture also had the same light tint. My jaw dropped, as did my luggage right out of my hands. What. The. HECK!!!!
I started going Google crazy to figure out what was going on, and I learned that this is normal in humid, tropic locations, especially when there is still air. The solution? There were a few that I have since implemented:
Run a dehumidifier when you're gone and ask a neighbor to occasionally dump out the water. I have had difficulty finding an affordable dehumidifier on the island, so my sister brought some smaller items from the States which have worked well.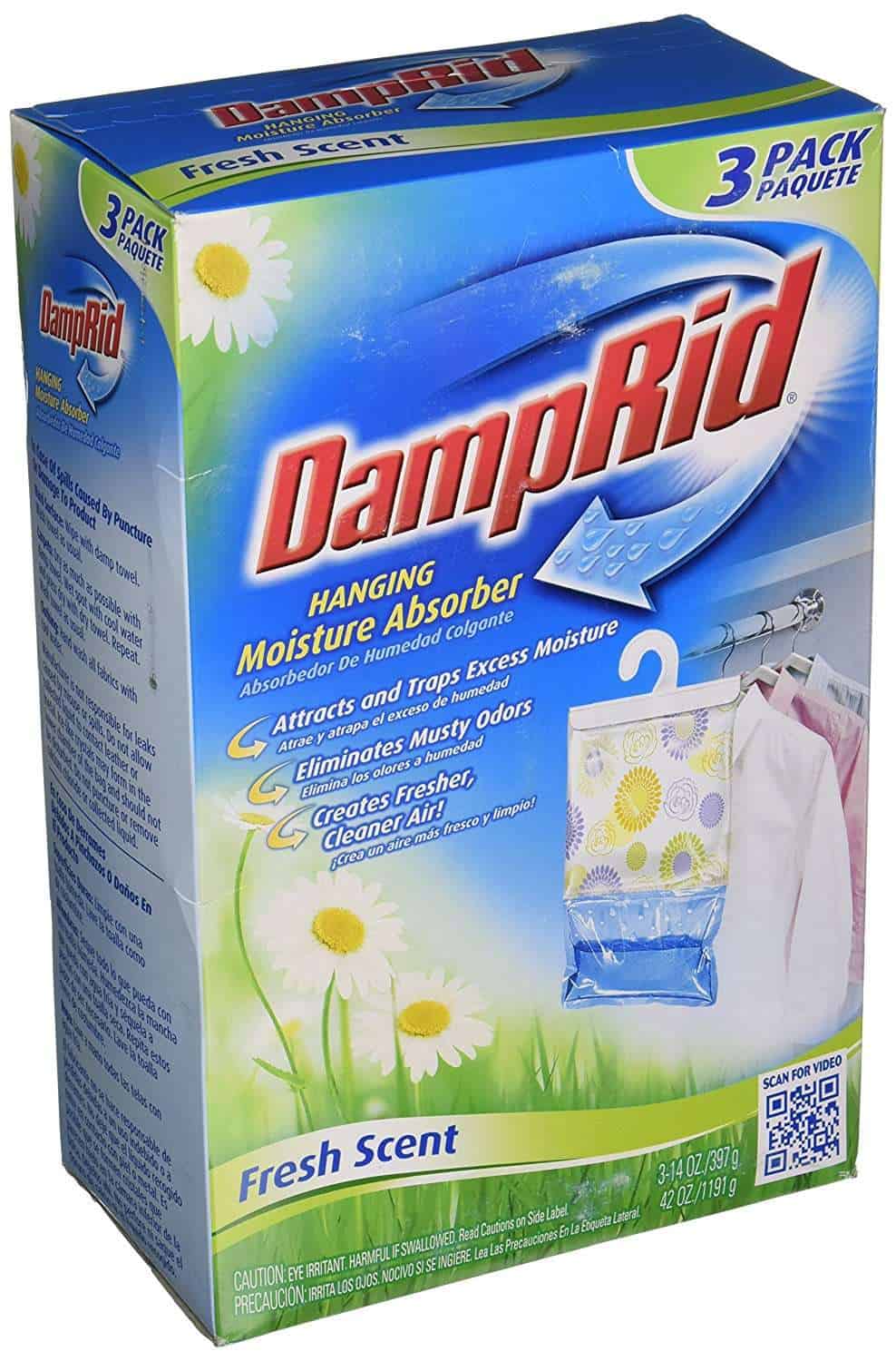 I put these DumpRid bags in my bedroom closet, linen closet, and under the sink. It is great for collecting moisture, but the bags are small so they need to be changed out frequently.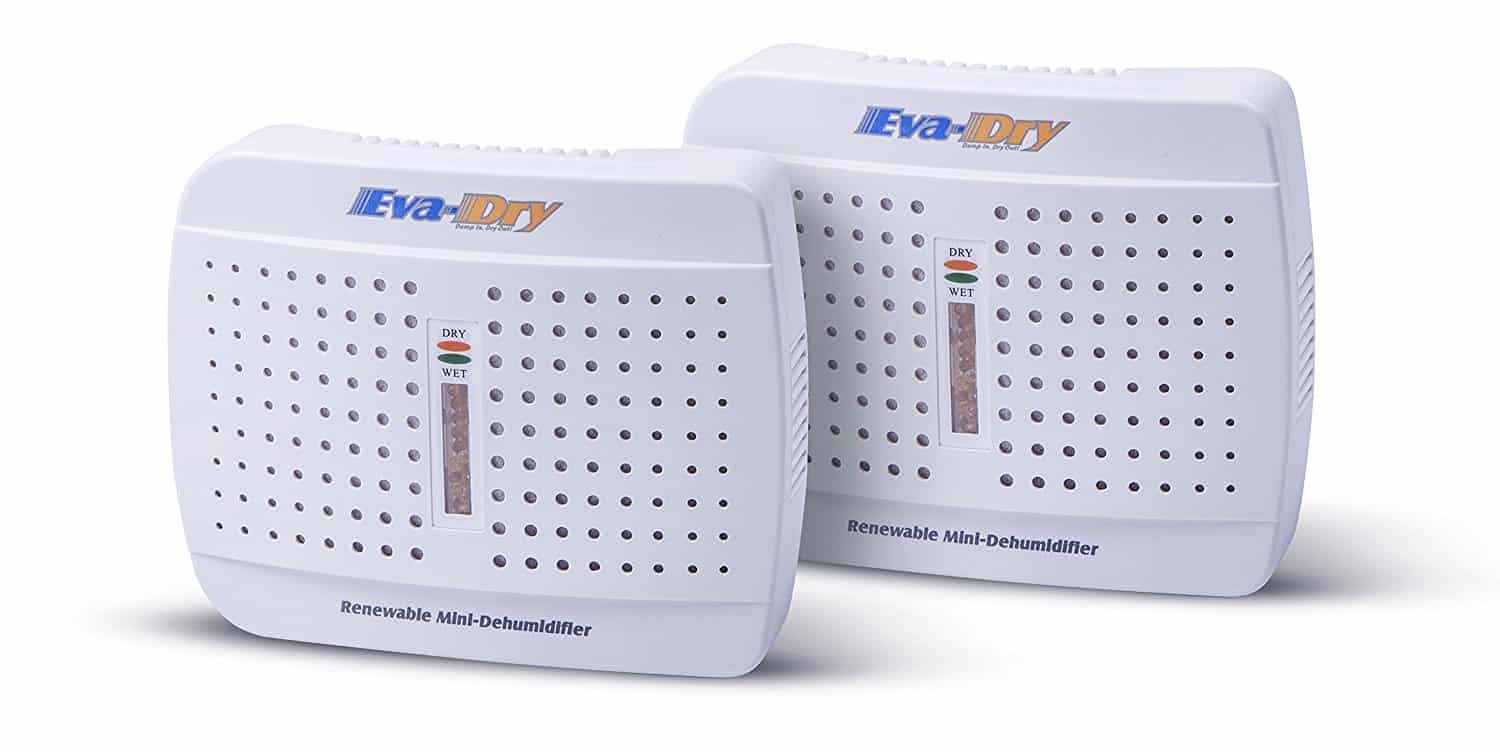 Compact rechargeable dehumidifiers that collect the humidity in the beads. Worked very well until it fell from my curtain rod and shattered on the tile floor. User error, in this case.
Keep the fans on to circulate the air and keep the air conditioning on if it is a warm time of the year. After many different tests, I found that 25 degrees Celsius does the trick.

If you get to the point where you do have mold, use white distilled vinegar to remove and kill it. Vinegar is also a great solution for getting rid of termites, which is a reality if you own wood products. You can either use a spray bottle or a rag. The smell is typically gone after a few hours.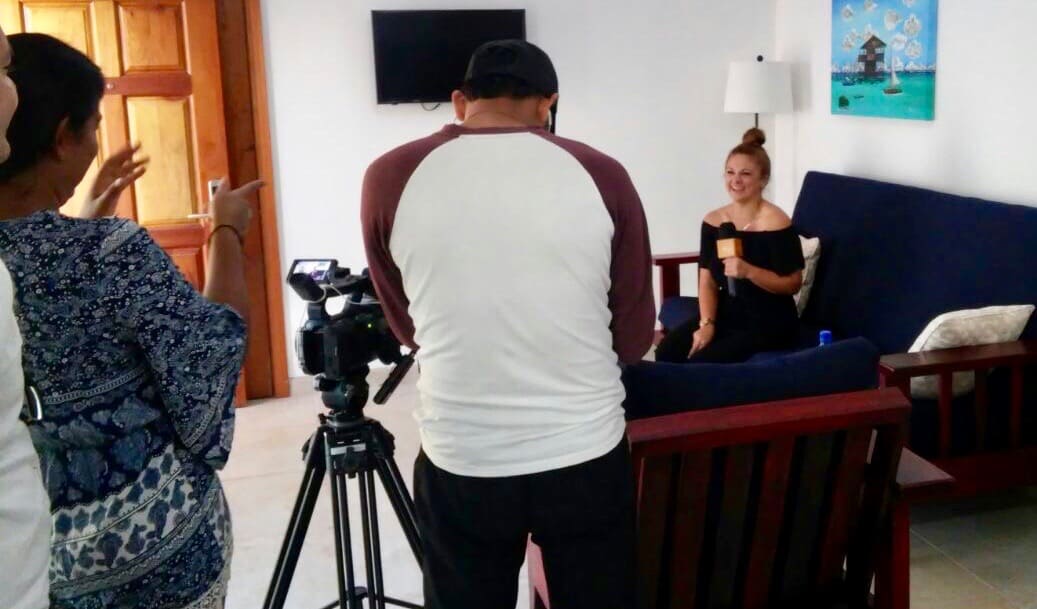 Interview with the Avianca reps talking about life in Belize!
Experience the Insider community that takes your international lifestyle to the next level. Download your FREE guide
"18 Steps to Implementing Your Plan B" instantly!
2. The point above segues nicely into my second point. If you are buying wooden furniture, double and triple check that it is finished properly!  It must be treated and sealed.
In addition to the painted walls, to further personalize my condo I ordered a few customized mahogany pieces from a friend down the block (you won't believe how affordable custom wood furniture is down here!). They were made quickly and looked beautiful. But low and behold, when I stepped into my condo on that unforgiving night, they, like the shoes, had a thin layer of mold. I immediately contacted my friend and sent him pictures. Admittedly, he said he "forgot" to put sealant on, and that he'd pick up the furniture to fix it. While he was at it, I reminded him to wipe down the furniture with anti-termite spray because that was starting to become another issue. LESSON LEARNED. In order to prevent mold and termites, always make sure your wood products are properly sealed.
3. Saltwater air is harsh and will rust stainless-steel. This was another surprise when coming home from extended trips. But being on a 3-block-wide island with sea water on every side of us, that should have been a no-brainer. D'OH!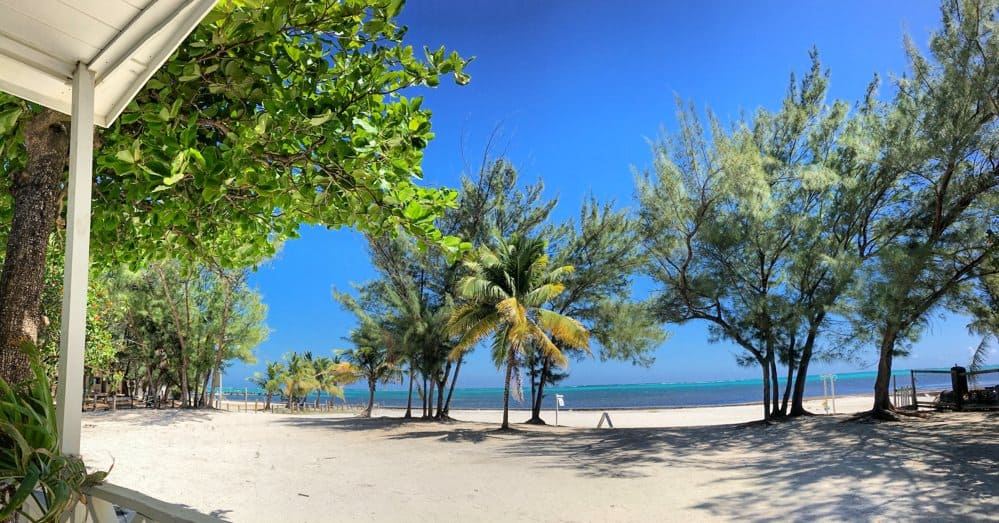 There's a lot of beach around here!
The reality is that everything is a candidate for rust – from the supermarket shower caddy to the high-end, expensive refrigerator. It's just a matter of time. When little signs of rust start to appear, a quick inexpensive concoction of baking soda and water will do the trick. To prevent the rust from starting in the first place, pick up a clear, protective sealant from
the hardware store and apply it directly to the clean, metal surface. Also, cool and circulated air helps minimize the rust outbreaks.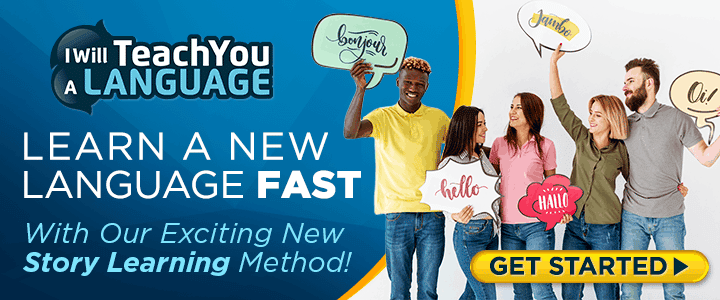 BONUS: Make sure you have a second bed, because long-lost family members and friends will come out of the woodwork and ask to visit! This trend tends to be greater during the winter months when those in the frigid northeast are craving a getaway to the warm tropics.
——-
Despite the learning lessons above, home ownership in Belize has been a breeze. Property taxes are incredibly low, the condo building is well-maintained by the association, and the neighbors have been a delight. Since moving to Belize, my dad has come down for a visit and made sure to thoroughly inspect the construction methods used on the island. Needless to say, he got a kick out of the tree branches used for support during construction.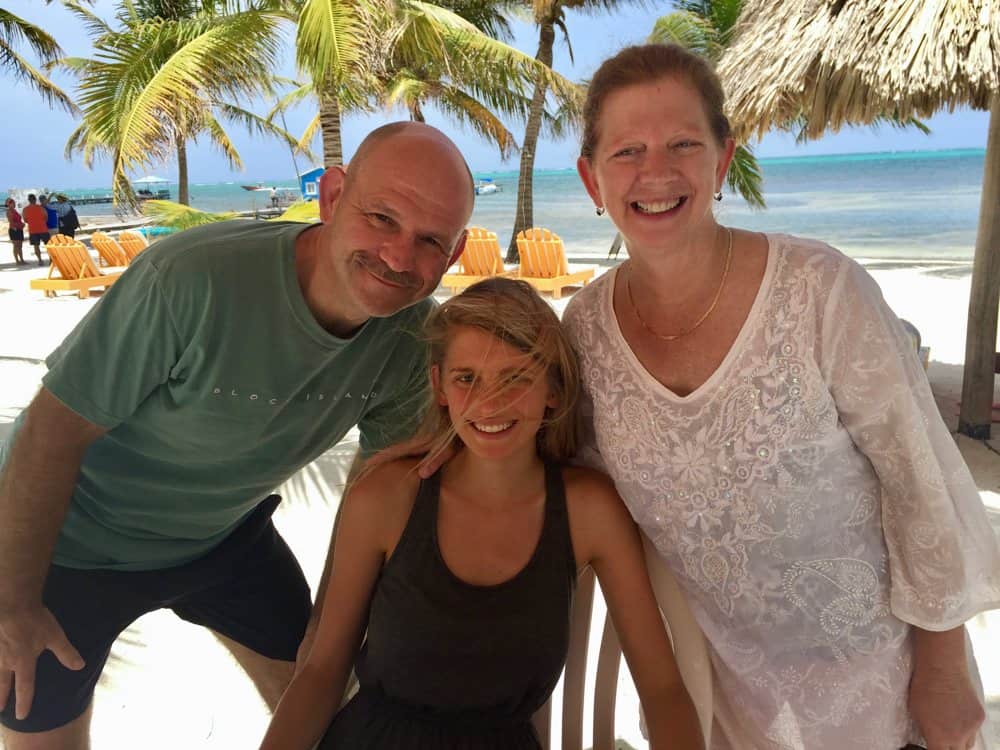 Dad, sister, and mom at Exotic Caye Beach Resort for breakfast.
When buying real estate in a new longitude and latitude, there are bound to be surprises that you did not realize you needed to know about. It all comes with learning from those who have made those D'OH! moments and making those D'OH! mistakes yourself. In the meantime, keep exploring, no matter what climate you may find yourself.
This article was published in the Escape Artist Weekly Newsletter on March 27, 2018. If you would like to subscribe to the newsletter, please click here.

Like Our Articles?
Then make sure to check out our Bookstore... we have titles packed full of premium offshore intel. Instant Download - Print off for your private library before the government demands we take these down!