For savvy investors looking to diversify beyond stocks and bonds, collectibles offer an exciting alternative with the potential for high returns. For many collectors, the passion for acquiring rare, beautiful items is an end in itself but collectibles are more than just décor—they have proven to be surprisingly stable stores of value over the long run. According to the Knight Frank Luxury Index, collectibles such as art, cars and watches saw double-digit growth last year, often outperforming more traditional investments.
For globally-minded high-net-worth individuals, collectibles represent an opportunity to further diversify their investment portfolio across borders. Rare items from prestigious luxury brands are of international interest. An investment in high-quality collectibles can also provide a hedge against currency volatility since their value transcends any single region. The challenge is identifying which collectibles in a wide range of categories—from jewelry to stamps to quirky retro toys—have the brightest futures, so let's look at some of them.
Buying Jewelry & Watches
Jewelry and timepieces are collectibles that blend fashion with function. Rare, high-quality pieces from iconic luxury brands are particularly coveted, as they represent the pinnacle of style and craftsmanship. For jewelry, focus on naturally colored gemstones like sapphires, rubies, and emeralds, especially in larger carat sizes. Colored diamonds, such as pinks and yellows, are top-tier investments. Signed vintage jewelry from houses like Cartier, Tiffany and Bulgari that contain exceptional gemstones or innovative designs also gain significant value over time. Invest in platinum settings over gold for precious metal value retention.
Designer cufflinks are ideal for the refined gentleman. Precious diamond and gemstone cufflinks such as these, or rare vintage cufflinks from luxury houses like Cartier, especially those with enamel or gemstone detailing, perform very well at auction. Art deco-era cufflinks evoking the Jazz Age are also popular. Whimsical cufflinks with moving parts or secret compartments delight collectors.
Premium watches are functional status symbols that hold value. Stainless steel sport watches, especially from Rolex, Patek Philippe and Audemars Piguet, are in high demand. Limited edition watches with complications like minute repeaters, tourbillons and perpetual calendars are superior investments, while well-maintained vintage watches from all prestigious brands are also highly sought after.
For jewelry and watches, the condition is paramount. Seek items showing little signs of wear, with original parts like bands and clasps intact. Purchase from reputable dealers who can authenticate items and provide service records and certificates of authenticity. Scrutinize the quality, rarity, and demand for gemstones and movements to determine investment potential.
Investing in Vintage Cars
For auto enthusiasts, vintage cars are surely the ultimate collectible. Rare, iconic cars of historical significance, especially those with notable provenance, are coveted by collectors and museums worldwide. Over the last decade, vintage cars have risen 185 percent in value.
Focus on pristine, limited-production cars from prestigious marques like Ferrari, Porsche, Aston Martin, and Bugatti. Sports Cars of the 1950s and 60s, like the Mercedes 300SL Gullwing and Shelby Cobra, are perennial favorites. 1970s and 80s designs like the Lamborghini Countach capture a particular retro aesthetic. Concept cars that were ahead of their time have an enduring appeal. Last year, a 1955 Mercedes-Benz 300 SLR Uhlenhaut Coupé was sold for $149 million, obliterating the previous record of $48 for a 1962 Ferrari 250 GTO sold at auction in 2018.
Provenance is key to a good investment. Cars formerly owned by celebrities or featured in films and TV tend to attract premium prices. Cars with traceable ownership history and service documentation generally hold value better. Seek professionally restored vehicles over those requiring cosmetic work. Test drive cars to assess how they handle, to ensure all parts are in working order.
The most valuable cars are rarely driven, so storage and maintenance are critical. Keep cars in a climate-controlled garage, and start the engine and run systems regularly to prevent deterioration. Insure cars for their current market value to adequately protect your investment.
Collecting Art
For serious investors seeking diversification and prestige, art can be a compelling asset class. Rare, masterpiece artworks have a proven track record of appreciation over time, and particular genres and artists can do exceptionally well. From 1995 to 2020, contemporary art outperformed the S&P 500 by 174 percent. Last year, the top item sold was Andy Warhol' painting Shot Sage Blue Marilyn which fetched $195 million at auction.
Focus on impressionist, modern, and contemporary art. Pieces by globally renowned artists like Picasso, Warhol, Basquiat, and Koons are always in demand by collectors and museums. Sought-after works featuring vibrant colors and distinctive styles tend to gain value fastest. Purchase pieces with established provenance and certification to confirm authenticity.
FREE GUIDE! Get Essential Information on Protecting Your Assets
18 STEPS TO IMPLEMENTING YOUR PLAN B
Consider paintings as well as sculptures. Kinetic and oversized pieces have an allure for their visual drama and audacity. Multimedia and new media works incorporating technology can also strongly appeal to progressive collectors. Opt for art with timeless quality and themes to ensure long-term value retention.
An art collection requires significant resources to maintain. Keep art in a secure, climate-controlled location away from direct light. Insure artworks for the full replacement cost to avoid loss. Remain up to date on care procedures recommended for each medium. Take regular inventory, appraise, and photograph the collection to monitor condition and market values.
For art lovers, an investment in leading contemporary art opens a window into today's cultural zeitgeist. An iconic Warhol or Kusama canvas foreshadows what future generations may view as the masterpieces of the 21st century. Pioneering art satisfies a desire to discover beauty in its purest, most primal forms. At its best, art stirs passion in a way financial assets alone do not. For this reason, art remains a perennially compelling collectible.
Quirky Collectibles
For fun-loving investors, eccentric, off-the-wall collectibles offer a chance to spark nostalgia while also generating solid returns. Items related to popular movies, TV shows and video games cultivate a passionate fan base. Rare vintage movie posters, props, and costumes along with limited edition action figures and comic books have investment potential, especially for sci-fi and fantasy franchises.
Toys, gadgets, and memorabilia with cult-like followings often appreciate strongly over time as demand from dedicated collectors worldwide drives up prices. Retro tech like the Nintendo Game Boy, Sony Walkman and Polaroid cameras tap into nostalgia for a pre-digital era. Quirky patent models, board games, and advertising memorabilia capture a vintage pop aesthetic.
While quirky collectibles are certainly niche, the global market allows dedicated collectors to come together online. Millennials, in particular, seek out nostalgic items from their youth, driving up prices. Investing in retro toys, gadgets or merchandise requires patience and a sense of fun. Their values often slowly and steadily grow over decades as nostalgia for certain eras builds up.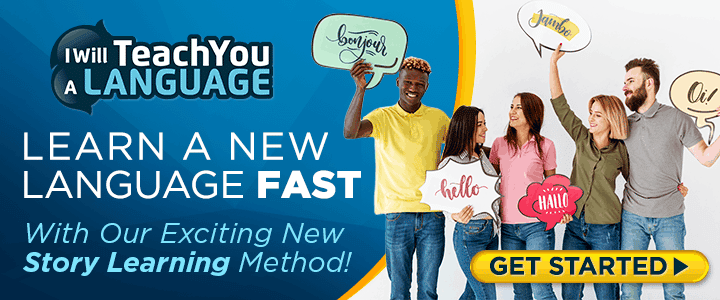 Which is the Best Investment?
Collectibles offer an exciting investment opportunity for those seeking tangible assets beyond stocks and bonds. Rare, high-quality pieces tied to prominent brands, events or cultural periods that elicit nostalgia tend to gain the most value over time. However, as with any investment, proper due diligence is required to build a collection poised for long-term appreciation.
Vintage sports cars, especially iconic models from the 1950s to 70s in pristine condition, have a proven track record of substantial price gains. Brands like Porsche, Ferrari, and Mercedes are premier investments.

Signed jewelry and watches from prestigious houses like Cartier, Tiffany, Rolex, and Patek Philippe are stable stores of value. Rare gemstones and limited-edition pieces perform best.

Blue-chip art, including works by modern and contemporary artists like Picasso, Warhol, and Koons, consistently outpaces the stock market. Distinctive pieces with timeless appeal are most coveted.

Unusual collectibles related to vintage toys, retro tech, movies, and comics tap into millennial nostalgia. While higher risk, limited edition pieces in high demand can yield sizable returns.
Author Bio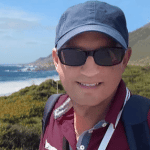 Mike James, Independent Writer
I am a freelance writer specialising in property, investment, cybersecurity and finance. Originally from Redhill in England, I have been living and working in Europe for the last few years. I consider myself a digital nomad who enjoys sharing my knowledge with like-minded industry-professionals.

Like Our Articles?
Then make sure to check out our Bookstore... we have titles packed full of premium offshore intel. Instant Download - Print off for your private library before the government demands we take these down!