Choosing the Right Type of Health Insurance for Living or Traveling Abroad
There are a series of considerations that you will need to take into account when living or traveling overseas, with healthcare coverage being one of the most important factors that should by no means be overlooked. Navigating through the various types of health insurance options is already quite tricky in your home country, so it's understandable that many people find it even harder to secure the ideal type of health coverage in a foreign country. This informative article by global insurance broker Pacific Prime helps you find the right type of health insurance when living or traveling abroad.
Which country are you moving or traveling to?
When moving or traveling to another country, it's a good idea to become familiar with the healthcare coverage options that you are eligible for. Here are some questions that you may want to consider:
Does the country you are moving or traveling to have state-funded healthcare?
In some countries, foreign workers and sometimes even tourists have access to state-funded healthcare. For example, in the UK, some public healthcare services are free to all, such as accident/emergency services and family planning services. All residents living in the UK on a lawful basis are also entitled to free hospital and GP care.
Does your country have reciprocal healthcare agreements with the country you are visiting?
It's also worth checking if your country shares reciprocal healthcare agreements with the country you are planning to visit. The terms of each reciprocal agreement are different, so it's best to make sure you know exactly what is covered in your specific agreement.
For example, the Australian government has reciprocal healthcare agreements with 11 countries, meaning that Australian residents can receive assistance with the cost of essential medical treatment while they are in these countries, and vice versa for residents of the reciprocal agreement countries who are visiting Australia.
Does the country you are moving to have mandatory private health insurance?
There are a growing number of countries introducing mandatory private health insurance, which requires all residents to secure health insurance that meets the minimum coverage requirements set by their respective governments. In Dubai, all residents including expats and their dependents, are required by law to secure private health insurance.
Weighing your health insurance options.
There's no such thing as a one-size-fits-all insurance policy, so the right type of health insurance will depend on your circumstances and requirements. Here, we take a look at the types of health insurance options available.
FREE GUIDE! Get Essential Information on Protecting Your Assets
18 STEPS TO IMPLEMENTING YOUR PLAN B
Travel Insurance
If you're traveling abroad for a short period of time, travel insurance may be the best option for you. A travel insurance plan will typically cover emergency medical treatment, sickness or injury incurred overseas, repatriation costs, flight delays and cancellations, and baggage delay.
In terms of healthcare coverage, keep in mind that travel insurance plans are designed to see you well enough to get you home, and most travel plans do not cover pre-existing conditions. As such, coverage limits are usually quite low when compared to local or international health insurance. However, the premiums charged for travel policies are lower than other private health insurance options, so it's a good choice for budget conscious, short-term travelers.
Local Private Health Insurance
If you're moving to another country and are planning to stay there most of the time, you may find that a local private health insurance plan is the best insurance option for you.
With this type of insurance, you will benefit from private healthcare coverage that is restricted only to one particular country. As such, the advantage of choosing a local health plan is that they are considerably cheaper than their international counterparts, simply because these plans cover a lot less geography.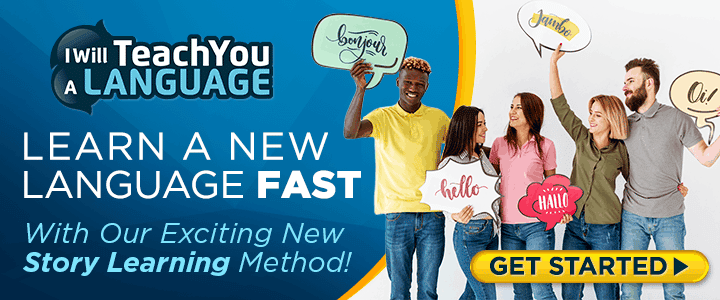 As coverage is limited to only one country, local health insurance policyholders who are traveling to other countries will need to arrange their travel insurance separately.  
International Health Insurance
If you're a frequent traveler, or move countries often, you may find that an international health insurance plan is the right type of health insurance for you. As the name suggests, international health insurance offers global coverage, so you'll benefit from private healthcare coverage anywhere you go.
With an international plan, you won't need to deal with the hassle of arranging separate travel insurance plans as you would on a local health insurance plan. What's more, a standard feature on most international plans is that policyholders can choose to visit virtually any medical facility they want, without having to worry about visiting a facility in their "preferred provider network," which refers to the list of healthcare providers that have been contracted to an insurance plan, something which is commonly found in local plans.
One thing to keep in mind with international plans is that they do not cover transport-related travel mishaps, such as travel delays and lost baggage, although they do offer a significantly more comprehensive level of healthcare coverage than travel insurance.
Final Advice
It can be hard finding the right type of health insurance for living or traveling abroad, especially when there are so many things to consider, like the healthcare regulations that you may be required to meet in a particular country. This is why it often pays to seek advice from an experienced broker, like Pacific Prime, to take the hassle out of finding the best health insurance plan for your needs.
Author Bio:
Pacific Prime is a leading global insurance brokerage that offers local and international health insurance solutions for individuals, families, and groups. Their team of experienced advisors have years of experience in providing professional advice to clients around the world.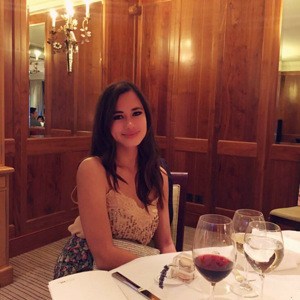 Jessica Lindeman is the executive editor for Pacific Prime, an international insurance broker who provides professional advice on various health & medical insurance topics to expats living abroad.

Like Our Articles?
Then make sure to check out our Bookstore... we have titles packed full of premium offshore intel. Instant Download - Print off for your private library before the government demands we take these down!