Cayman Islands Bank License
The most famous offshore bank license jurisdiction is the Cayman Islands. This country has been THE dominant player in high quality large dollar private banking for decades. Here's everything you need to know about a Cayman Islands bank license in 2018.
This article on the Cayman Islands bank license is based on experience and speaking with various sources on the island. It's not a the recitation of the law you'll find across the internet. 
For example, while the banking statute says $1 million in capital in necessary to get a license, the actual amount of capital required is very different. Thus, this post will vary from what you read on other sites… usually written by those with no actual experience in the market.
The most important thing to know about the Cayman Islands bank license in 2018 is that the island's banking industry is contracting quickly. New government regulations and difficulties maintaining correspondent accounts have reduced the number of banks dramatically.
There are 12 Class A banks and about 150 Class B banks in the Cayman Islands as of March 2018. The number of international banks has decreased from about 250 to 150 in the last 24 months. Many of these banks have moved to Puerto Rico.
However, the market is strong for banks from China. There are a few new banks from China currently in the application process. Even with the high costs of compliance and challenges, Cayman is the most popular jurisdiction for large Chinese companies.
Of the international banks that remain, they are capitalized with $10 to $50 million, depending on their purpose. Most, if not all, of the banks with lower capitalization, have been pushed out of the market.
Thus, if you want to apply for a Cayman Islands bank license in 2018, you should have a minimum of $10 million in capital available. Considering the high costs of compliance, you should budget $1 to $2 million in startup costs. The actual out of pocket costs legal might be $350,000, but you need a solid startup budget to reach break-even and convince regulators that you're serious.
The time to receive a bank license in Cayman Islands in 2018 is 6 to 12 months. Most are approved in 8 months, depending on how proactive the client is and how much banking experience your team has.
The most important aspects of a bank license application in the Cayman Islands are:
A solid business plan that will explain to the regulators your vision, the need you fill in the market, and the path to profitability / stability.

The reputations and experience of your board of directors and key personnel.

Your source of funds must be clean and easily understood.
For a detailed list of requirements, see: Banking Services Licensing Requirements Application for Licensing.
The process for a bank license in Cayman begins with a request for a permit to organize. This preliminary license gives you the right to incorporate your bank, use the word "bank" in your name, and generally take those steps necessary to launch the business.
FREE GUIDE! Get Essential Information on Protecting Your Assets
18 STEPS TO IMPLEMENTING YOUR PLAN B
During this time, you will set up your computer systems, core banking software, and backup systems. You will also set up your office, hire your employees, finalize your compliance and operational manuals, and all other steps necessary to run the business.
Once you're ready to go live, you contact the Cayman Monetary Authority. The government regulator comes out and audits your systems and gives you the approval to open your doors. This permission is referred to as your banking license or permit to operate.
In many cases, the time from permit to organize to permit to operate is about 6 months. However, this depends entirely on you. If you have all of your IT, manuels, and personnel ready to go, this time can be shortened significantly. This is especially true for those with an operating bank in another jurisdiction.
As you've been reading this post, you might be wondering where the banks from Cayman have been moving to. If the number of Cayman Islands bank licenses has decreased by 100 in the last 24 months, what happened to those banks?
First, some found that it is no longer cost effective or profitable to operate in Cayman. As the cost of compliance and maintaining their correspondent banking relationships has increased, smaller banks have left the market.
Second, many international banks from Cayman have moved or are in the process of moving to the US territory of Puerto Rico. The reasons for this are: 1) capital required is only $550,000, 2) it's relatively easy to get a correspondent bank from Puerto Rico, 3) proximity to the  US market, 4) lower costs of operation, and 5) no CRS reporting in Puerto Rico. I believe Puerto Rico is the only major offshore banking center that has not signed on to the Common Reporting Standard.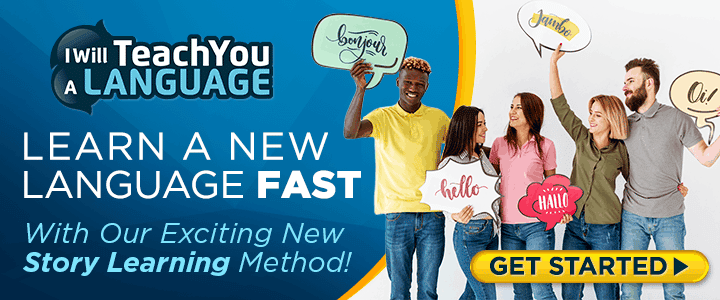 While international bank licenses are being reduced in Cayman, they're flowing in Puerto Rico. About 24 permits were issued in the territory in 2017 and I expect the same number in 2018. Puerto Rico is the most active offshore banking jurisdiction by far.
I hope you've found this article on the Cayman Islands bank license to be helpful. For more information on forming a bank in any the jurisdictions listed here, please contact us HERE. We'll be happy to work with you to build a quality international banking operation.
Puerto Rico is where it's at for crypto investors
How will the United States Control Puerto Rico's Financial Situation
The Ultimate Guide To Going Offshore

Like Our Articles?
Then make sure to check out our Bookstore... we have titles packed full of premium offshore intel. Instant Download - Print off for your private library before the government demands we take these down!