First, let us immediately address two controversial issues regarding buying real estate with your IRA Funds.  The first is positive news and the second, well, will definitely be viewed by most as negative news.
Issue #1: "You cannot use IRA funds to purchase real estate overseas."  Absolutely wrong.  You simply have to meet two critical criteria.  First, you must set up that is known as a Self-Directed IRA.  A traditional IRA will not do.  Second, you have to set up the Self-Directed IRA with the right IRA Custodian Services company – one which is truly familiar with the process of purchasing international real estate with IRA funds.  Many traditional IRA Custodians are not equipped, nor have the knowledgeable staff, to conduct such transactions.  Overall, some very positive news indeed, as for many households, this option frees up an additional reserve of cash, from which to acquire real estate in Ecuador.
Issue #2:  Now that you know you can use your IRA funds as a vehicle to acquire great value real estate in Ecuador, doesn't it make sense to strongly consider this revenue source…now?!?!  I don't like the "alarmist" tone and I never adopt it.  Still, it is hard to not notice the increasingly precarious pension situation in the USA.  The public "Social Security" pension is mathematically insolvent.  The only real question that remains is determining the exact year during which the fund finally goes into the red.  Even the staunchest supporters of the system and the government bureaucrats that created this mess…they no longer try to hide this reality.  As many have read headlines over the years, private sector pension funds have already failed and many public employee pension funds have already announced dramatic pay-out cuts, with a few suggesting probable insolvency.
U.S. News & World Report in August of 2012 issued a dire warning, in an article titled, "How Safe Is Your American Dream?", discussing the plight of both private and public sector pension funds.  The Oregon Public Employees Retirement System announced serious troubles in May 2013.  In June of 2013, the Rhode Island Public Employee Retirement System was completely overhauled, in essence, creating an entirely new pension entity, to stave off potential insolvency. Arizona and Florida both have recently moved to increase employee contributions and reduce public-sector pension benefits.  While the Manhattan Institutes' City Journal quarterly, surmised in 2013, "CalPERS's corruption, insider dealing, and politicized investments have overwhelmed taxpayers with debt", speaking of the California Public Employee Retirement System.
The point to all this "negativity"? Well…sadly…more negativity.  How long before they come for IRA funds next?  The USA has been a nation "robbing Peter to pay Paul", for a very long time now.  Your IRA Fund may seem safe, but for how long? Sacred retirement account, you might counter.  Try telling that to the people of Cyprus who entrusted the sanctity of their deposits to the "insured" banking system.  In today's debt ridden western economies, the only thing remaining "sacred" is the continuous need to feed the "debt monster".  Again, as much as I strive to avoid an alarmist tone, perhaps it is time to seriously consider redeploying your IRA funds, while the option still remains viable.
If you so decide to act, one exceptional vehicle for those IRA Funds is the hard asset of real estate.  However, diversifying that real estate to alternate global economies could produce better value and more positive growth. One place which currently delivers both is Ecuador.
To establish a Self-Directed IRA Account to acquire real estate in Ecuador, the first step is to identify one or more custodians, who handle the purchase of international real estate. They are few and far between– but they are out there. The good ones have been doing it for a long time, have their process well in place, and know exactly what is required for a legal and compliant transaction.
The best way to locate a good custodian, in turn, is to utilize the services of a good Self-Directed IRA Administrator.  The Administrators are the "front end" component of the IRA process. If nothing else, thing of them as a "go between" you and the ultimate IRA Custodian.  You can research IRA custodians on your own, but why?  The Administrators have already done the hard work and research.  They will be able to guide and direct your towards a Self-Directed IRA Custodian that can handle your Ecuador real estate purchase.
One of the more exciting aspects of purchasing global real estate in your IRA account is that you can buy virtually any type of property. That includes:
Single Family Homes / Condos;
Apartment Buildings;
Retail Centers;
FREE GUIDE! Get Essential Information on Protecting Your Assets
18 STEPS TO IMPLEMENTING YOUR PLAN B
Office Buildings;
Industrial Sites; or
Raw Land.
The world is your oyster and you can even be selective about the precise "pearl" in which you invest.
There are many rules and restrictions, however, that accompany your IRA investment, whether invested in Ecuadorian real estate, or otherwise.  It is best to discuss this with your IRA Administrator, trusted tax attorney, or accountant, but we will cover some very general points here.  This review should not replace the appropriate professional advice previously referenced.
One of the primary restrictions is that any investments your Self-Directed IRA makes cannot be for your benefit today. They must be for the future benefit of you, your heirs or both. This means if you purchase real estate in Ecuador through your IRA, you cannot use it in any fashion until you retire.  However, the tax code which governs your IRA account is quite flexible when it comes to friends and relatives using your property prior to retirement.   Both are readily allowed to do so, even though you are specifically prohibited from using your property.  The exception is your spouse and direct lineal descendants, both which are also prohibited from using your property.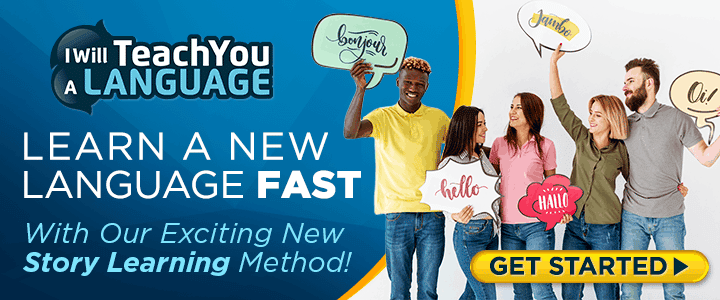 There is some good news associated with property usage, however.  For example, a brother, sister or cousin may use your property and may invite you as a guest.  A little commonsense is warranted as to not abusing "the privilege".  If an exchange of rent takes place, with a formal lease as proof, it certainly heightens the legality of the transaction.  Ultimately, your IRA administrator or custodian is not going to keep track of who uses your property. The IRS certainly does not have the manpower to keep track.  Ultimately it is up to you to comply with the regulations, as dictated by law.
Once you select the IRA Administrator and Custodian, you will fill out the reams of necessary paperwork to open the account and then transfer your funds into your new Self-Directed IRA, from your old IRA (or other retirement account vehicle, which can also be used to fund a Self-Directed IRA, in most cases).  Of course, none of this occurs without a little pain, in the form of fees.  The fees vary from Administrator to Administrator and from Custodian to Custodian.  For something as specialized as global real estate investing, I must report that your better custodians, also tend to be your most expensive.  However, talk to your Administrator and shop around.
At this juncture you are ready to identify the global property you wish to buy, say in Ecuador, and begin the acquisition process.  We detail this process in a separate report and will not rehash it here.  Suffice to say that once the property has been identified and the offer accepted, you will proceed to the "Buy Direction Letter (BDL)". This simply tells the custodian what you plan on purchasing, as well as the contact information for any other parties involved in the transaction, such as the seller, attorneys and title agents, if applicable. From there, your custodian will take care of all closing documents and the property will actually be purchased in the name of your IRA or retirement plan.
In traditional, non-IRA real estate transactions, you can buy properties individually in personal name, with partners, or as a business entity. This same flexibility applies to owning international real estate in your Self-Directed IRA.  In fact, you can own global property with your Self-Directed IRA and as many other entities as you want. There are virtually no restrictions.  Think about it.  You can utilize your Self-Directed IRA to purchase a 25% interest in a resort hotel located in Ecuador, and find three additional partners willing to acquire equivalent 25% shares.  The latter can be from their Self-Directed IRAs or simply from traditional investment fund sources, of a non-IRA nature.  In this manner you can further leverage your acquisition options.
Besides my absolute passion for Ecuador as a lifestyle destination and as an incredible investment opportunity, there are other good reasons why using your Self-Directed IRA to acquire real estate in Ecuador makes very good sense.
For one, Ecuador fully recognizes the general concept of a "Trust" as a legal entity and all Self-Directed IRA transactions are going to be viewed as a Custodian Trust, for legal purposes.  Additionally, Ecuador readily recognizes the Self-Directed IRA as a legal vehicle with which to acquire real estate, within Ecuador.  Note that all countries do not and even some that do require quite a complicated process to finalize the transaction.  With Ecuador, it is as easy as if you were buying real estate in the USA.
Furthermore,  Ecuador real estate currently represents good value, which, in turn, maximizes your initial purchasing power.  Remember, Self-Directed IRA investments are intended to fund your retirement years.  You want to maximize the purchasing power on the front side, in an effort to reap the best possible rewards, when "cashing in" at retirement.  Your money goes a grade deal further in Ecuador, than just about anywhere else in the world.  Ecuador ranks in our top 3 global value locations, for risk-adjusted real estate investments.
The other advantage Ecuador real estate offers is that along with that great value, you get a strong investment growth component , thus maximizing return rates over time.  An accelerated rate of return insures that your retirement nest egg will grow nicely over time.  With pent up demand for Ecuador real estate rising at a furious pace, inventory replenishment only at moderate levels and the future trend forecasting only a greater increase in demand, the growth play story remains strong for the foreseeable future.  It does, however, call into question when an excessive price surge could hit.  While I believe we are still a minimum of 3-5 years away from any serious concerns that would warrant a market reassessment from a value play perspective, it makes sense to act sooner, rather than later, if you wish to maximize return rates.
Lastly, if you select Quito, Ecuador's government capitol, Guayaquil, the nation's commercial capitol, or select oceanfront resort communities, your Self-Directed IRA investment will also likely reap the rewards of a good rental income yield.  Those specific,, targeted locations have a good demand for rentals, with new supply lagging that demand. The key, as always, is to "buy right" and select a good locale.  A local real estate professional, in Ecuador, can help with both.
At the end of the day, our analysis suggests that for many USA residents, cash reserves are low, debt is still way too high and retirement benefit return rates are flagging.  Add to this scenario the "rob Peter to pay Paul" risk we addressed earlier in this report and we believe that a Self-Directed IRA vehicle aimed at acquiring attractively priced global real estate, such at that which can be found in Ecuador, is a good diversification play, in today's uncertain economic times.  It is never too early to have a solid hame plan for your future and that of your family.
If you have any questions regarding the topic(s) covered in this article, or simply want more detailed information about IRA Administrators, IRA Custodians, or suitable investment options, within Ecuador, for an IRA portfolio, please contact: Hector G. Quintana, email: HGQ@ecuador.escapeartist.com, or call +1.786.220.4987 (global).

Like Our Articles?
Then make sure to check out our Bookstore... we have titles packed full of premium offshore intel. Instant Download - Print off for your private library before the government demands we take these down!