Bringing Fido Overseas with You
This article was published in the Escape Artist Weekly Newsletter on July 03, 2018. If you would like to subscribe to the newsletter, please click here.
Are you planning to spend time overseas but don't know what to do with your furry friend? As more and more people plan to spend time outside of their home countries, the question of how to bring their beloved pet with them continues to be asked.
Because leaving your pet boarded up at home, or giving them to a friend, is often not an option, it is critical to understand the immigration requirements for your pet in your new destination. Each country has its own set of breed restrictions, obligatory times in quarantine (if any), and required shots.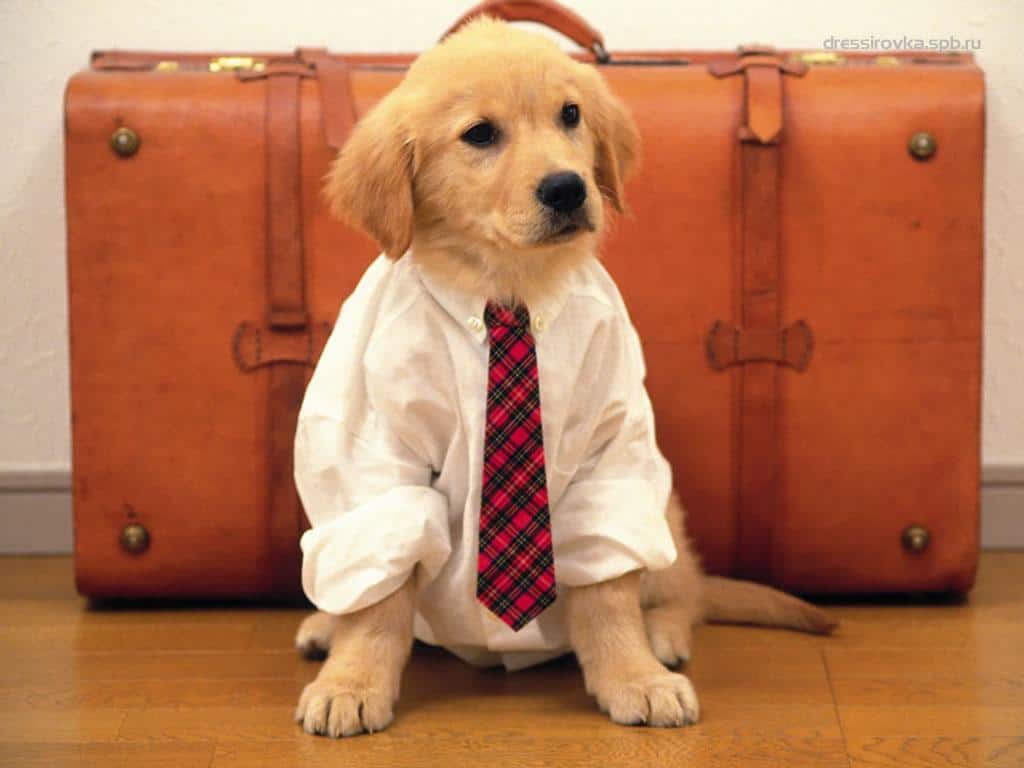 In addition, airlines also have their own set of requirements – including the time of year that your pet can fly, what breeds are allowed on the plane, extra fees, and if your pet can fly in the cabin or in cargo. Furthermore, airlines typically have a set number of animals that can be aboard at one time. To ensure that your pet gets on the plane, coordinating their travel arrangements as soon as you can is recommended.
Also, with the recent pet drama occurring on flights, many companies have gotten stricter about their policies. Some have banned pets, with the exception of service animals, and others are requiring for the animal to have a passport.
Recently, my co-worker moved from Oklahoma to Belize. In addition to selling her home and all of her possessions in the States, she had to coordinate bringing down her two dogs, a golden retriever and a Dogo Argentino. If you're not familiar with Dogos, they are incredibly large dogs, about the size of bull mastiffs and comprised of 100+ pounds of solid meat at over 5 feet tall on their hind legs. As you can imagine, many airlines denied the Dogo because of his size.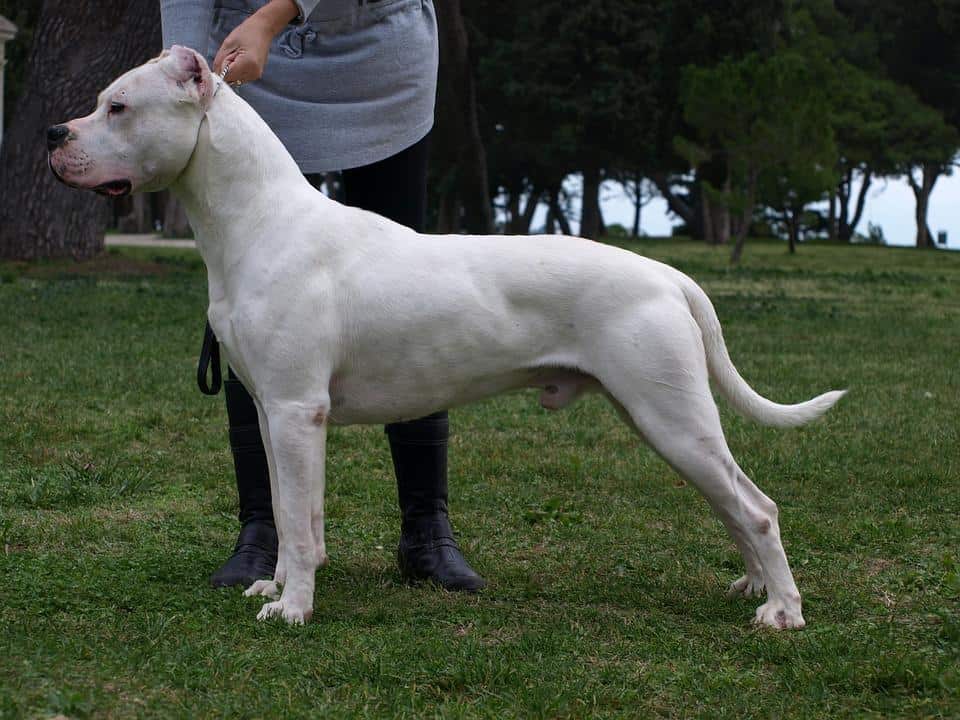 Dogo Argentino
With only a couple of weeks until the big move, my co-worker was frantic. She had no idea what to do and how she would get her two babies down to Belize. She contemplated driving from Oklahoma to Belize. She also thought about flying to Cancun on a larger plane and then driving to Belize. She also looked at chartering a private plane for her and her dogs. But, at the end of the day, those considerations ended up being either too expensive or taking too much time.
Ultimately, after many hours of searching the web and consulting with a few other expats who took their pets abroad, she ended up using a professional pet transportation service who took care of the logistics for her. She was only separated from her pets for a couple of days and was kept updated by the company throughout the dogs' entire journey to Ambergris Caye. While it can be stressful knowing that your pets are traveling overseas without you, this company, she mentioned, helped ease her nerves.
In Belize, there is no quarantine for incoming pets, and a couple of days after dropping off her dogs, they arrived safely to the island without a hitch. They have since gone from country-pups to Caribbean beach lovers.
If you're thinking about Belize, here is an overview of the requirements to bring Fido along with you. If you are looking at other countries, go to the country's certified Department of Agriculture website to determine what is required. Please note that countries will typically permit domesticated dogs and cats to enter the country, while reptiles, birds, and exotic pets are not allowed. But, again, these requirements depend entirely on the country you go.
Below is a complete set of requirements you'll need to help guide you in your quest, and soon you and Fido (or Felix) will be off to paradise!
Experience the Insider community that takes your international lifestyle to the next level. Download your FREE guide
"18 Steps to Implementing Your Plan B" instantly!
Here are the entry requirements for bringing dogs and cats into Belize:
Must have valid import permit from BAHA, Belize Agriculture Health Authority.

Applications can be submitted to any BAHA office. Where the import permit and conditions of importation are faxed to the port of entry, on behalf of the applicant, the document shall be stamped "pay upon entry."

Meet conditions of importation that accompany the valid import permit.

You must file for an Import Permit before importing your pet to Belize. After your veterinarian has completed the permit form, you will send it to the Agriculture Department of Belize. They will approve the form and fax it back to you. There is a fee for this service. Failure to file an import permit will result in a fine and your pet may be placed in quarantine.

Quarantine inspection at the port of entry is required for all dogs/cats.

Dogs/Cats coming from countries considered of-risk must undergo veterinary inspection at the port of entry. There is an additional fee for this.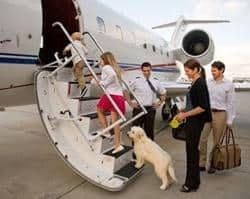 Belize does not quarantine cats/dogs, including service animals that meet the following requirements:
– Pet Microchip: Belize does not require a pet microchip, but it is recommended that you microchip your pet and register your contact information prior to traveling, as a means of identification should your pet be lost or separated from you. If your pet does not have a registered microchip, make sure your pets wear tags to identify them and you as their owner.
– Vaccinations: Your pet must be vaccinated for rabies between 30 days and one year prior to entering the country. Pets entering Belize before this time will be home-quarantined.
Dogs must be vaccinated against Distemper, Hepatitis, Leptospirosis, and Parvovirus, and cats must be vaccinated against Feline Viral Rhinotracheitis, Calicivirus, and Panleukopenia. Unvaccinated puppies and kittens will be confined at home until they are old enough for rabies vaccination (3 months). They will also have home confinement for 30 days after a rabies vaccination. A rabies titer test is not required to enter Belize from any country.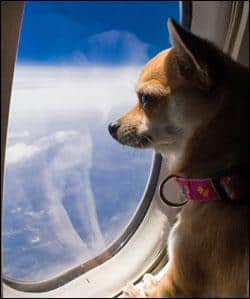 – Health Certificate: Dogs/Cats may enter the country accompanied by a Veterinarian Certificate issued by a licensed veterinarian in the country of origin within 14 days of entry.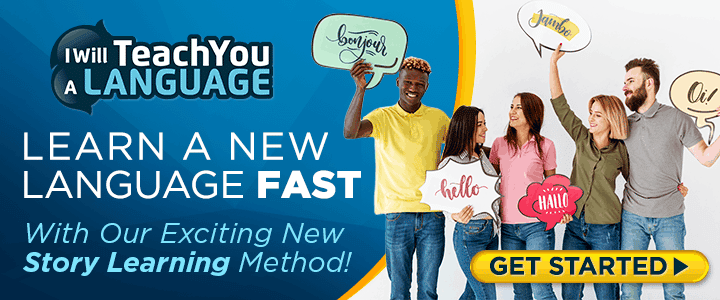 – Ticks/Tapeworm Treatment: Required within 30 days of entering Belize.
– Entering Belize by Air: Pets must enter Belize via Philip S.W. Goldson International Airport. Pets can arrive in the cabin, as checked baggage, or as air cargo. All domestic dogs/cats must be free of evidence of diseases communicable to humans when examined at the entry airport. If your dog or cat is not in apparent good health, further examination by a licensed veterinarian may be required at your expense.
– Banned Breeds: Belize does not publish a list.
– Other Animals: Owners of different kinds of pets are advised to seek further information from the relevant authority of their country and/or that of the country of destination.
– CITES: If your pet is not a dog, cat, or ferret, and especially if it is a turtle or parrot, you should verify that it is not protected under the Convention on International Trade in Endangered Species of Wild Fauna and Flora (CITES). You will need to apply for additional permits if this is the case. Over 180 countries participate and enforce CITES regulations.
Airlines:

Airlines may have separate and additional requirements. Check with your airline to determine what requirements they may have for pets, if any.
For more information on bringing your pets to Belize, visit www.baha.org.bz. Once you have taken all the necessary steps to secure entry into Belize with your pet, the good times can begin!
This article was published in the Escape Artist Weekly Newsletter on July 03, 2018. If you would like to subscribe to the newsletter, please click here.

Like Our Articles?
Then make sure to check out our Bookstore... we have titles packed full of premium offshore intel. Instant Download - Print off for your private library before the government demands we take these down!