Best Places to Invest in Timber in Central America
Considering the economic problems that we're headed for in 2021, it's time that everyone started thinking of making alternative investments, having a Plan B for the coming year will be especially important. 
The question to consider right now is— which commodities should we invest in? Well, it seems like Timber is possibly one of the best investments for anyone to make in these uncertain times. I say this because, despite the looming economic crisis, Timber, and Teak in particular and its associated markets are proving resilient to the overarching economic dynamic. 
Considering the promise of Teak, and the recent ban on Indonesian Teak imports—a new market is on the horizon for Teak trading. Central American countries—particularly Panama and Nicaragua—have come to light to fill in the existing supply gaps in the Teak industry. With Asia and Europe demanding huge amounts of Teak, these investments can be exactly what you need as a cushion against the financial blows of the Covid-19 outbreak.
Advantages of Investing in Teak in Central America
I'm not just in favour of investing in Teak, I specifically speak of investing in Central American Teak plantations that will prove lucrative. The thing is, both Panama and Nicaragua offer investors residency for making investments in their Teak plantations. In recent years, these countries have begun offering a wide range of residency and citizenship by investment programs that you can use to get your hands-on multiple passports/resident permits.
With the amount of trouble travellers are going through and the travelling restrictions in place because of the coronavirus, these permits/passports can come in handy. From what I understand, a lot of businessmen and employees working full-time in Panama can't go back because of the stringent border controls in place. This is especially true for the entire Central American region because these countries are imposing really harsh travel controls.
In these moments, these investments will not only pay-off financially but will also serve as a form of legal protection against any of these government policies. On a personal note, I think we should take lessons from the Covid-19 outbreak because it's a mark of how unprepared everyone is for a calamity like this. Even without the Coronavirus epidemic, we live in a very sensitive global political dynamic that could undergo massive disruption—as such, having offshore investments and multiple passports is a crucial part of protecting yourself. 
Investing in Central American Teak Plantations
Of-late, the amount of Teak flowing out of Asia is slowly dwindling because of the lack of regulation in these markets. Myanmar banned Teak exports because of a growing black market and the Indonesian-European spat on Teak trade comes in light of the removal of legislation that monitored where the Teak being sold came from. These moves have created supply chain gaps throughout the global Teak market as countries try to find ways to keep meeting domestic Teak demand.
Panama and Nicaragua have recently moved into global Teak trade to increase their shares in global Teak markets. With the appropriate weather and close access to the American and European continent, the governments in these countries have realized that there's potential for profits in Teak that they're capitalizing on. With many incentives for foreign investors, it's something of a win-win situation for everyone. You get access to amenities that wouldn't be available to your typical investor and have greater room for financial gain while the state makes money off of the duties and taxes paid on exports (which are some of the lowest in the world).  
Teak Plantations in Nicaragua
The Nicaraguan government is offering people a Reforestation Visa for really small investments in Teak plantations throughout the country. In the past few years, the country's become really concerned about losing forest cover because it doesn't have the capital needed to recover the forest lost due to the timber trade in the country. 
If you're willing to invest at least $35,000 in a Teak plantation anywhere in the country, the Nicaraguan government will expedite your visa process. With your foot in the door, you can use this visa and have it extended over time to get your hands on a Nicaraguan passport while making a lot of money at the same time. 
Teak Plantations in Panama
Panama is always a great place to invest in considering the centrality of the country in global trade. The Panama Canal is one of the largest free trade zones in the world and is used to ship the majority of goods exported around the world. With access to these free trade zones, you can find yourself some really easy access to global trading markets and exploit teak markets for your gain.
The Panamanian Reforestation Visa is similar to the Nicaraguan Reforestation Visa, with the difference that you have to make an initial investment of $80,000. If you're applying with dependents or your spouse, you have to make an additional investment of $2000 for each dependent you bring along. This visa can be renewed for as long as you hold down your minimum investment in the country to be used for a Panamanian passport after five years.
Experience the Insider community that takes your international lifestyle to the next level. Download your FREE guide
"18 Steps to Implementing Your Plan B" instantly!
In Conclusion
Given the problems we're facing right now—the economic damage, financial losses and travel restrictions, it's essential that we all make a backup plan for our portfolios. As conventional investment instruments become less reliable, moving into commodities is the only possible way for us to come out untouched in these troubling times. The Central American Teak markets might present a possible solution that you should consider—with relatively low minimum investment amounts and plenty of profit opportunities, these are the best possible investments available in the market. 
I hope you enjoyed reading: Best Places to Invest in Timber in Central America.  If you have any questions about Teak, please reach out to my good friend Rachel Jensen by email HERE.
You can also find great information on Teak from  Teak Hardwoods.com HERE.
I had Rachel Jensen on my podcast a few years ago, here is our show, it's really great and you'll learn everything you ever wanted to know about Teak.
Here are some additional articles that I know you'll love!
The Ultimate Guide To Investing In Teak Wood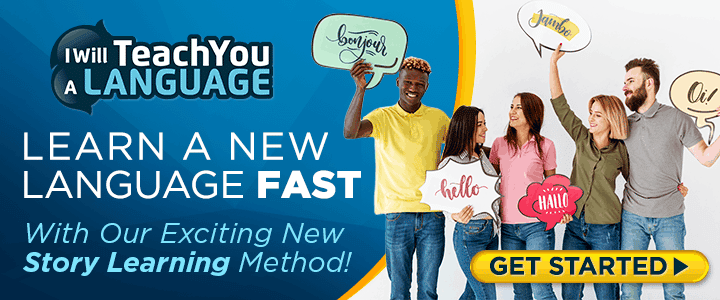 Like Our Articles?
Then make sure to check out our Bookstore... we have titles packed full of premium offshore intel. Instant Download - Print off for your private library before the government demands we take these down!