The best offshore bank license jurisdiction will depend on your use and budget. Here's a list of my top offshore bank license jurisdictions in 2017. This list is focused on traditional offshore bank license jurisdictions… those that are actively issuing licenses.
In many cases, the best offshore bank license jurisdiction will be the one you can afford. The one with the lowest capital requirement vs the reputation of the country on the world stage. Sure, major markets like Switzerland, Singapore and Panama are great… if you have $25 million to get started. My list is for those who want to set up a smaller but compliant and respected international bank.
Offshore Bank License from Puerto Rico
In my opinion, the most interesting, and possibly the best offshore bank license jurisdiction in 2017 is the U.S. territory of Puerto Rico. I say "possibly" because Puerto Rico is under U.S. control and subject to Federal Securities and banking laws.
However, Puerto Rico operates independently when it comes to taxes. If you form an offshore bank in Puerto Rico licensed under Act 273, you'll pay only 4% in tax on your corporate profits. If you don't get this tax holiday, you'll pay around 35%.
An Act 273 bank license in Puerto Rico is a true "offshore license." Like all international or Class B licenses, you're allowed to conduct all manner of banking business except do business with locals. That's to say, you can't open accounts or make loans to residents of Puerto Rico… the same rule all international banks operate under.
Four additional benefits of forming an offshore bank in Puerto Rico are:
The U.S. Foreign Account Tax Compliance Act (FATCA) does not apply in Puerto Rico. Neither the bank nor its clients will need to file FBAR or other offshore forms.

The capital required in Puerto Rico is low compared to other offshore jurisdictions. You can form a bank in Puerto Rico with as little as $550,000.

The costs of operation are low in Puerto Rico. For example, the annual fee is $5,000 compared to about $85,000 in Cayman Islands.

Because of its territorial status, a bank in Puerto Rico has an easier time of securing U.S. dollar correspondent accounts compared to banks from foreign countries.
If you don't mind U.S. oversight, then give Puerto Rico a look. This is especially true for any offshore bank with U.S. clients. Because of FATCA, there's little difference today between Puerto Rico and a traditional offshore jurisdiction… both are reporting to the United States.
Most of our inquires for bank licenses from Puerto Rico are from existing offshore banks and international financial services companies. They view Puerto Rico as a way to solve their correspondent banking woes.
The only issue with this approach is that Act 273 requires a minimum of 5 employees. So long as your activities in Puerto Rico can justify 5 employees, this offshore license might be a good fit for a subsidiary bank.
Offshore Bank License from Dominica
My next offshore bank license jurisdiction is Dominica. This island in the Caribbean has been very active in the last year and is looking to bring in high quality and high net worth banking clients. Dominica is focused on compliant private banks that plan to operate within FATCA, OFAC, et al.
FREE GUIDE! Get Essential Information on Protecting Your Assets
18 STEPS TO IMPLEMENTING YOUR PLAN B
The capital required to secure a bank license from Dominica is low at $1 million. Your costs of operation are also lower, with the annual renewal costing $8,000. Time to issuance is 6 to 9 months, which shows the island is aggressively pursuing this industry.
An international bank licensed in Dominica will have the option of joining the Eastern Caribbean Central Bank and being regulated by the ECCB. If you opt for this higher level of regulation, your offshore bank will step up several ranks in reputation. You also have the option of remaining independent.
Above I wrote that you'll get an offshore banking license in Dominica with capital of $1 million. This is true, but it can be misleading. Once your license is granted, you'll need to negotiate your correspondent banking relationships. Most large banking partners will require significantly more than $1 million in capital before they open an account for you.
In my experience, a bank in Dominica will need $5 to $7 million in capital to secure a quality correspondent banking relationship. Of course, every situation is different and this amount is negotiable.
Because you will have your offshore banking license in hand before you submit an application for a correspondent account, you have some options here. For example, you might get an international banking license from Dominica with $1 million in capital and then go out to raise more. The fact that you already have a license will assure your investors that the hard work is done and that now all you need is capital.
Conclusion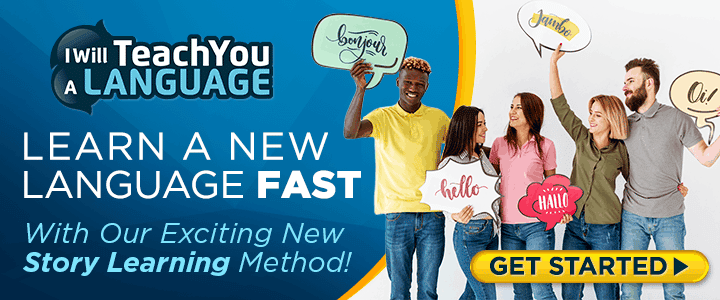 You might be wondering why I don't include Cayman Islands, the world's largest offshore banking jurisdiction, on my list.  Cayman doesn't make the cut because it's very costly to do business on the island and licensing takes 18 months.
My list  of the best offshore bank license jurisdictions for 2017 takes into consideration costs and probability of success. Your probability of success in Cayman is low and your costs high. Of course, if you succeed, you'll have one of the best international bank licenses available.
For these reasons, Cayman Islands makes my list of the top 5 offshore bank license jurisdictions, but not this more focused list of the top two.
I should point out that I don't view Dominica and Puerto Rico as direct competitors. Which of these is the best for you and your clients will depend on your facts and circumstances. Some may focus on access to U.S. correspondents and others a private bank with no U.S. exposure.
I hope you've found this article on the best offshore bank license jurisdictions in 2017 to be helpful. For more information on setting up an international bank, please contact me at info@premieroffshore.com or call us at (619) 550-2743.
My other recent articles on the topic are:

Like Our Articles?
Then make sure to check out our Bookstore... we have titles packed full of premium offshore intel. Instant Download - Print off for your private library before the government demands we take these down!