Belize Real Estate in 2021? 
It's no secret that the world economy in 2021 isn't working out the way experts projected in 2019. That means investors have had to rethink how they will invest and what they hope to get from each investment. 
Even with the way things are today, opting to invest in Belize real estate in 2021 is still a smart move. Here are some of the reasons why this should still be one of the offshore investments that you choose to make. 
A Practical Strategy for Creating a Return of Investment
A lot of focus this year is on creating returns of investment rather than returns on investments. What's the difference? A return of investment has to do with recouping whatever was spent to secure the asset in the first place. By contrast, a return on investment has to do with the money you make after recouping the purchase's original expense. 
How does this relate to your real estate investments in Belize? It means focusing on purchasing properties that will allow you to earn back the purchase price within a reasonable amount of time. 
For 2021, it's not so much about making a profit as it is covering the costs of acquisition. The return on investment can come later on. Think of this strategy as a way of positioning yourself for the day when the current economic situation improves. 
There are Real Estate Deals to be Had in Belize
Belize is generally considered an unsaturated real estate market. This means that while the market is healthy, it's not currently overly crowded with buyers and sellers. Even so, there's plenty of variety in terms of real estate types. Some of those properties are available for great deals. 
Individuals, as well as business owners, have options when it comes to making purchases. There are private residences that would make excellent rental properties. It's also possible to find commercial properties ready to use or developed with relative ease. A property purchased at a bargain price now and developed properly has a great chance of being worth more in the years to come. 
Less Competition from Other Investors
Compared to other countries, it's easier for investors to find residential and commercial properties with plenty of potentials. The thing is that you may or may not have to be in a big rush to finalize the deal. That's because there is typically less competition for properties in certain parts of the country. Depending on what you have in mind, it's possible to find exactly what you want in an area that's not receiving a lot of attention. 
This benefit makes it possible to check deeper into the property's background and compare it to other real estate in the area. If you have a particular idea in mind for development, this also allows more time to figure out how you would handle the changes and upgrades if you do buy the property. This less hectic pace increases the odds of selecting real estate that ultimately provides all the returns that you seek. 
Favorable Tax Structure
Belize is known for making it easy for citizens of other countries to buy real estate. There are no barriers to non-citizens owning property, although there are still taxes to pay as part of the purchase process and while owning the real estate. Closing costs and other expenses associated with buying property are among the lowest in Central America.
The fact that there are no capital gains taxes for the most part and property taxes are low compared to many other nations makes investing in real estate all the better. This helps to minimize the costs associated with owning properties. If you plan to buy properties that generate revenue, having enough income to cover upkeep, repairs, and taxes should not be a problem. 
Great Rate of Exchange with the US Dollar
The rate of exchange between currencies does shift from time to time. But when you compare the value of the US dollar to that of the Belize dollar, what you will find is that the rate of exchange tends to be constant. 
Experience the Insider community that takes your international lifestyle to the next level. Download your FREE guide
"18 Steps to Implementing Your Plan B" instantly!
What can you usually expect as the rate of exchange between these two currencies? You're likely to find that one US dollar almost always equals two Belize dollars. If you want to compare the Belize dollar with Canada, you'll find that a single Canadian dollar equals around 1.5 Belize dollars. Both examples would allow your money to go further in a real estate transaction.
People are Still Retiring
Even with 2020 being the way was, people are still retiring. As more people look into Belize and decide that the climate, culture, and cost are what they're looking for, finding tenants for your properties will not be a problem. In fact, you may end up thinking about purchasing more properties and outfitting for use as apartments or single-family dwellings. 
Location will be one factor to consider if you want to offer living spaces for those who choose to make Belize their new home. Consider properties that are conveniently located near shopping, entertainment, and different types of service venues. While you don't have to be adjacent to those services, being close enough for an easy commute is a good idea. 
And Bringing Their Money with Them
Here's another reason why real estate of any kind is worth the investment. People who come to Belize to live bring their cash with them. Much of it is spent on local services housed on the properties that you own. The cash flow helps boost the economy, keeps your tenants happy and able to pay you, and supports local economic growth. 
There's a lot to be said for the funds that people deposit in their local checking accounts, time deposit accounts, or that they place in their investment accounts. Their efforts support your real estate, directly and indirectly, something that makes it all the easier to recoup your original investment and eventually begin to generate profits from your real estate holdings.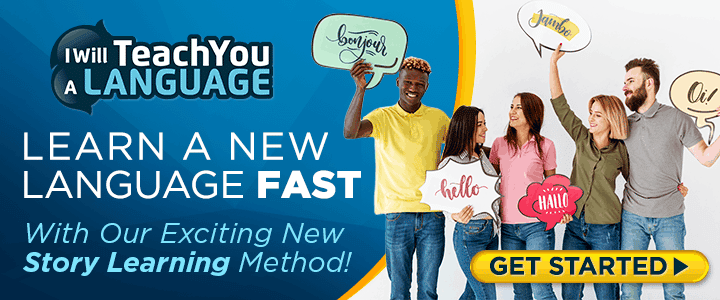 Don't let the unexpected turn of 2020/21cast a pall on your idea of investing in Belize real estate. There are still deals to be had and money to be made. Take your time, find the right properties, and it won't be long until you realize what a valuable asset you've acquired. 
I hope you enjoyed reading about Belize Real Estate in 2021.
About The Author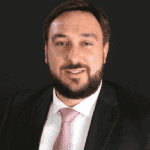 Luigi Wewege is the President of Caye International Bank, headquartered in Belize, Central America. Outside of the bank, he serves as an Instructor at the FinTech School in California, which provides online training courses on the latest technological and innovation developments within the Financial Services industry. Luigi is also the published author of The Digital Banking Revolution, now in its third edition.

Like Our Articles?
Then make sure to check out our Bookstore... we have titles packed full of premium offshore intel. Instant Download - Print off for your private library before the government demands we take these down!