There's a growing trend in the number of people choosing to take a one-way ticket to another country in their retirement years. In doing so, many can retire earlier than expected.  Our experts look forward to discussing all options you have to make the right decision for your specific needs!  Contact us today to arrange for a consultation.
Perhaps you've considered living abroad after leaving the workforce but are unsure if it's the right move. Take a look at these seven benefits you'll find in many countries, and if they appeal to you, retiring abroad might be right for you.
1. Live Better For Less
The cost of living is one of your primary concerns today. There's no doubt that the cost of basic living needs continues to climb worldwide. You once thought there would be enough between your pension and other savings to live comfortably. Now you might not be so sure.
This leads many to investigate the cost of living in offshore locations. Several allow for a comfortable life on less with enough left over for unexpected expenses to their delight. You may even find in your research the most expensive nation is significantly less than what you would dole out by choosing a retirement spot at home.
2. Earn More Interest on Account Balances
Naturally, you'll want bank accounts in the nation where you decide to retire. There are options for checking, savings, and time deposit accounts that earn interest on balances. Some countries offer great interest rates on a minimum balance you can easily maintain.
This is one way to stretch the assets that you have. Knowing that your money is working for you as you enjoy life in your new location makes it all the easier to get the most out of your retirement years.
3. No Language Barrier
Overcoming a language barrier is a concern some people have about moving to another country. Even if you know enough to get by with a second one, it could be stressful in some situations. The good news is that there are several countries where you could live without worrying about a language barrier.
A bonus is that while you could rely on your primary language, there are offshore locations where other languages are spoken too. This allows you to hone your skills with that second language or learn an entirely new one.
4. Affordable Medical Care and Related Expenses
FREE GUIDE! Get Essential Information on Protecting Your Assets
18 STEPS TO IMPLEMENTING YOUR PLAN B
Even if you're in excellent shape today, there may be some concern about the future, health-wise. The soaring medical care and health insurance costs are reasons people choose to move abroad. You or someone you know may have experienced significant debt over the cost of medical care. These experiences can deplete the resources set aside for their later years.
Fortunately, several offshore locations offer excellent medical care, affordable insurance coverage, and easily manageable out-of-pocket expenses. This will make a big difference if you need surgery or ongoing care.
5. More Appealing Climate
Most have visions of a retirement setting that allows them to be out and about most of the year. The idea of being close to a body of water, access to fishing or swimming options, and enjoying moderate temperatures with pleasant breezes may be just what you want. Even if there's a little humidity, that's much better than months of cold and ice.
There are offshore locations with this type of weather. Imagine how nice it would be to rarely need anything heavier than a jacket at night while you spend your days in comfortable shirts and walking shorts.
6. Everybody's Moved Away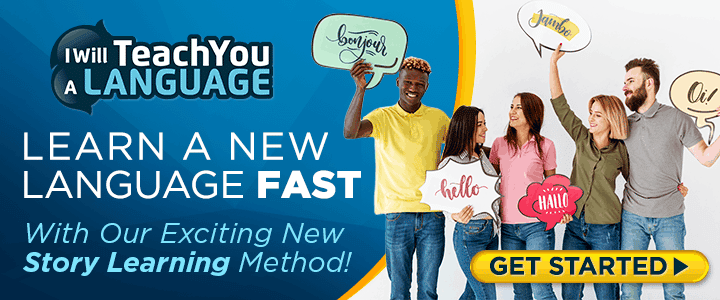 At one time, you could think of many reasons to retire at home. Friends and family were all around you, the place was familiar, and it was enjoyable to live there. Things are different now.
Many of your long-term friends have moved away or are no longer alive. The same has happened to many of your family members. Even the neighbourhood has changed, and you no longer know many of the neighbours. Now is the perfect time to make a move, especially since modern technology can keep you in touch with friends and family no matter where you live.
7. Live the Life You've Always Wanted
You've done what your peers, family, and employers expected for much of your life. While you don't regret it, there were times when living up to those expectations meant not living up to your own. Wouldn't it be nice to start over in a place with no expectations, where you can build the kind of life you always wanted?
This can happen when you choose an offshore location for your retirement years. You can make new friends who share your interests, give in to your inclination to stay up all night and sleep until noon, and order your life to suit your needs. See this as one way to give yourself something after giving to others for many years.
Start Today So You Can Retire Tomorrow – Abroad
Now is the time to seriously consider planning for retirement in an offshore setting. Begin arranging your assets, and even consider buying a residence in the country where you want to reside.
By having most of the arrangements made before your retirement date arrives, it will be all the easier to board the plane and begin a new chapter in your life. Book a call today to get started!
Here are a few more interesting articles:
About The Author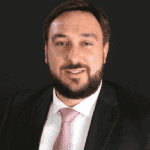 Luigi Wewege is the President of Caye International Bank, headquartered in Belize, Central America. Outside of the bank, he serves as an Instructor at the FinTech School in California, which provides online training courses on the latest technological and innovation developments within the Financial Services industry. Luigi is also the published author of The Digital Banking Revolution, now in its third edition.

Like Our Articles?
Then make sure to check out our Bookstore... we have titles packed full of premium offshore intel. Instant Download - Print off for your private library before the government demands we take these down!