As an expat, once you've managed to unpack all of your luggage and boxes, there's a new challenge you must face: how to be successful in your new environment. Even if you have the best intentions and laid out a great career plan before your move overseas, you still have a lot of work cut out for you when living abroad.
Whether you were able to get a Canadian work permit or some other visa form for another country, once everything is settled it's time for you to start thinking about how you can be a successful expat. You can begin by learning and acquiring some good habits that will help you to thrive in your new environment.
Here are 7 of those good habits you need to develop:
1. Healthy Lifestyle
Whether you're traveling with family or by yourself, it's important to stay healthy. Although you may be covered by insurance, and there are several clinics and hospitals near you, you need to stay fit and in good shape so that you don't easily get sick and miss a lot of work days. Also, keep in mind that since you're abroad, there aren't that many people who will readily drop everything to take care of you if you aren't feeling well. As such, start living a healthier lifestyle: follow a good diet, get rid of bad habits, and be more physically active. Remember that a healthy body is essential to being successful in your career as well, whether you're an expat or not.
2. Always be Prepared
Take a page from the Boy Scouts' book and always be prepared. Before your flight, do sufficient research about the country you're headed to: their culture, traditions, customs, language, common laws, and regulations, etc. And this shouldn't stop once you've settled in. Get to know the locals and learn how to effectively and properly interact with them on a daily basis. Do the same with your co-workers, neighbors, and other people that you come across every day.
Another issue you will have to prepare for, one which affects nearly all expats, is culture shock. Homesickness, depression, and feelings of isolation and loneliness are just some of its usual symptoms. This is something that you may not experience immediately, since many say that culture shock reaches its peak between 6 and 12 months after their move. You need to be prepared to deal with this problem physically, mentally, emotionally, and spiritually.
3. Be Open to, and Capable of, Adjusting to Changes
You're living abroad in a new country; hence, everything will be new. You have to accept the fact that things will be different. As such, avoid making constant comparisons and quick judgments. Also, if you've already set some goals, know that not everything will go the way you originally planned. You have to learn to go with the flow and adjust to changes that come your way, instead of complaining and being negatively affected by them.
4. Constant Introspection
Although you should be willing to try and learn new things and keep an open mind, you also have to take the time to examine your personal values, strengths, and weaknesses. You have to work on increasing your patience, resilience, and tolerance for uncertainty,
5. Take Risks
When you immigrate to a new country, you have a perfect opportunity to add some excitement to your life. Why not try some new, exotic cuisine? If you want to conquer your fear of heights, go skydiving or flyboarding. Ever wonder what it feels like to drive an F1 car? Go to a race track and drive a race car. Whatever activities that you fancy trying out, go for it. Just make sure you're taking reasonable and calculated risks.
6. Do as the Locals Do
Although you may be earning a lot as an expat, it doesn't mean that you should live a life of luxury all the time. Rewarding yourself every now and then is acceptable, but it shouldn't be a constant thing. Make sure you're also saving some money every month. You will be able to save more when you start living like a local: take public transport, dine at casual eateries, enjoy free and simple things like a picnic, a walk in the park, or a day at a public beach.
7. Constantly Connect
Lastly, you have to develop a strong and reliable support system within the country and outside of it. Strike up a friendship with locals and other expats, and at the same time, don't forget to nurture your relationship with your family, relatives, and friends in your home country.  Surround yourself with positive people so that you'll always have a more optimistic view of life and be more encouraged and capable of meeting all the challenges that come your way.
Once you move overseas, a lot of things may seem doubly harder. You can overcome various obstacles and learn to deal with these difficulties by adopting the right habits.
Experience the Insider community that takes your international lifestyle to the next level. Download your FREE guide
"18 Steps to Implementing Your Plan B" instantly!
Author Bio: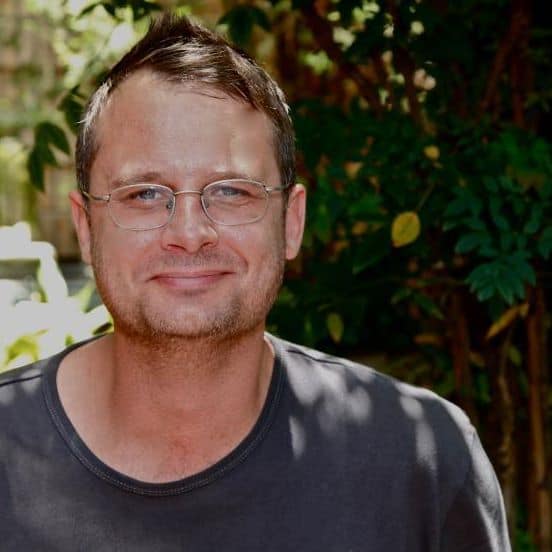 Bevan Berning is an immigration professional and owner of Pathway Visas, an immigration agency dealing mostly with skilled immigration to Canada and Australia. Bevan's enthusiasm for the industry has kept him in the immigration field for the past seven years. Bevan is South African by birth and has been residing in Dubai for the past eight years. You can connect with Pathway Visas on Facebook, Twitter, and LinkedIn.

Like Our Articles?
Then make sure to check out our Bookstore... we have titles packed full of premium offshore intel. Instant Download - Print off for your private library before the government demands we take these down!