5 Ways an International Student Can Extend Their Stay
Young talents from all over the world look for opportunities to study abroad. Countries like Canada, the U.S., Norway, and Australia are home to some of the world's best educational institutions. Many students go to these countries to pursue higher learning and acquire new experiences.
There are many reasons why an international student may want to stay longer after graduation. But, student visas do not allow people to continue their stay while studying abroad after they graduate. Luckily, there are some steps international students can take to extend their stay upon graduation.
Ways to Extend Your Stay as a Foreign Student
Compared to other non-natives, international students have a better opportunity to pursue citizenship. This is because they can legally access the country for education purposes. Different countries offer various options to turn a student visa into a legally permanent or more extended residence. Some of these options include:
1. Applying for a Student Visa Extension
Upon getting the opportunity to study abroad, international students receive a student visa. With this visa, they can legally study overseas. Different countries have varying requirements for applying for a student visa. Also, there are different types of student visas that provide various legal opportunities.
For instance, the United States has three types of student visas, including M1 Visa, J1 Visa, and F1 Visa. With the J1 and F1 Visas, students are allowed to work during their stay abroad. The M1 Visa does not grant that privilege.
International students must ensure they renew their current student visas before they expire. Be keen to check your visa's expiry date to avoid unnecessary delays and inconveniences. Australian international students have four months to renew their current student visas before expiration. They should apply for a new one onshore through the online platform, ImmiAccount.
2. By Gaining a Work-Related Visa
A working international student can hasten the process of becoming a permanent legal resident. International students have an added advantage when applying for various work-related visas, especially after graduation.
However, you can also work as you study to increase your chances of getting a job after you graduate. It also allows you to work on your resume and polish your interview skills to ensure you stand out to your potential employer. Various high-quality custom writing sites can also help with polishing your resume to help you land that job.
You can extend your stay after graduation by applying for an Optional Practical Training program (OPT). It is available for undergraduate and graduate international students. International students in the U.S. can use their F1 Visas to stay and work in the country for 12 months under this program. But, students must have studied in the U.S. for one full year or received their degree. Australian international students can apply for a skilled visa after completing one or two degrees. These degrees should require at least two years of full-time study.
Alternatively, you can also apply for a green card or H-1B Visa status. With an H-1B Visa status, graduates can live and work in the U.S. for a maximum of six years. But, you must prove to USCIS that you are qualified for the position due to your completed study. After completion of five consecutive years working under the same employer, you can apply for an employment-based permanent residency on your behalf. As a result, your H-1B Visa status will be prolonged past the six-year limit.
International students can also extend their stay by applying for a green card. It allows you to live in the U.S. indefinitely, work anywhere within the United States, and receive various financial benefits. However, green card status is in high demand, but international students have an advantage over non-natives. This is because they have already spent some time living in the U.S. legally.
3. Through Marriage
It is not a rare occurrence that international students get married while studying abroad. You can apply for permanent residency or a visa for yourself through your fiancé or spouse in such a scenario. Although you may not automatically get permanent citizenship, you will gain certain immigration benefits, depending on the state laws. However, you must file the necessary paperwork and follow due process to prove that the marriage is authentic and valid.
Experience the Insider community that takes your international lifestyle to the next level. Download your FREE guide
"18 Steps to Implementing Your Plan B" instantly!
4. Through Immediate Family Sponsorship
If you are a graduate with a family member who is a U.S. citizen, you can apply for a green card through their sponsorship. However, the family member must be a parent, sibling, child over 21, or a spouse. You also have to prove your relationship to the relevant authorities.
5. Military Service
The United States allows international students who studied in the U.S. for over two years to serve in the military at specialized positions. Some of these positions are in medical-related fields or as an interpreter. Such international students can apply for such jobs without a green card status.
However, non-citizens cannot receive security clearances as it is against Federal Law. They also cannot apply for high ranking positions, like in Nuclear, Intelligence, or Special Ops. Non-citizens can also not apply to become an EOD specialist or Navy SEAL.
Citizenship applications of such international students are subject to the state's discretion. The military does not assist you in gaining citizenship. But, you will not have to prove that you have lived in the U.S. for five consecutive years.
Conclusion
Completing your studies in a foreign country does not mean you have to cut your stay short. There are many ways you can extend your stay without infringing any state laws. However, you have to start planning for such an extension early in advance. This is because the process may be lengthy, and you do not want to risk or diminish your chances of extending your stay.
In the U.S., F-1 students can apply for unpaid internships as they study. This opportunity gives you an added advantage when applying for jobs after graduation. It also allows you to become more conversant with visa rules, requirements, and processes to help potential employers as they apply for work-related visas on your behalf.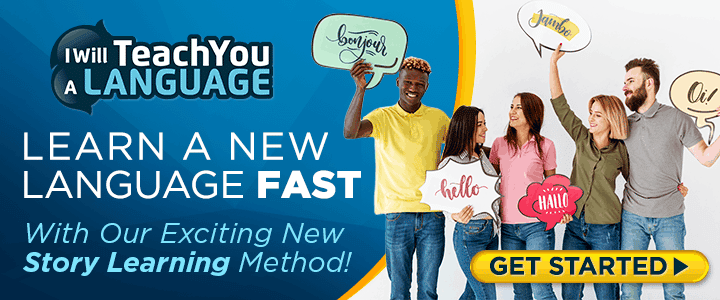 I hope you got value from reading 5 Ways an International Student Can Extend Their Stay.

Like Our Articles?
Then make sure to check out our Bookstore... we have titles packed full of premium offshore intel. Instant Download - Print off for your private library before the government demands we take these down!