2021 UK Property Market Outlook for Overseas Investors
Expat Mortgages – For British Citizens and Non-British Citizens
The above statement should be of interest to anyone who is not a British National but would wish to invest in the property market in the U.K.
Generally, the UK is considered to be a very good place for Property Investors seeking to buy or let properties, but changes to regulations and the property market can affect whether it is the right time to buy UK property. Covid-19 and Brexit have had a big impact on the UK economy and the property market, so if you are a British Expat or Foreign Investor looking to buy property in the UK, you should find this information useful.
Are UK Property Prices Good Value?
Following the outbreak of Covid-19 the UK property market has experienced a big shift in house prices, with the market bouncing back after the UK's first lockdown and reaching a record high for house prices. Indeed, UK House Prices grew at their fastest rate since 2015 in November and indeed this trend is expected to continue with a very promising start expected for the beginning of 2021.
Of course, high prices are not ideal for property investors, however, property experts are predicting prices to reduce over the coming months. One significant factor in this will be that the stamp duty holiday introduced by the UK government will expire in March 2021.
When compared to other countries, the UK has a very good rental market, with a lot of demand for renting property. Interestingly, one of the big trends that emerged from post-lockdown property searches was that more people were looking to move away from the city, to quieter areas with more space.
Investment Opportunities for Overseas Landlords
From a property investment perspective, if people are moving out of the city and looking to buy property in the suburbs, this will potentially mean that more properties close to the city centers will go up for sale. Usually, these are the areas that property investors are looking to rent out, either for students attending the local universities or young professionals who work in the city. So, this could mean that once the house prices settle, more houses in the types of areas that are perfect for landlords would be available at a good value.
The other big factor that will affect the UK property market is that mortgage lending criteria have become stricter due to the economic situation, which means those people who might have been looking to buy their own property might have to rent until the economy becomes more stable again. This, of course, means that there are further opportunities for landlords, with rental demand remaining high for the foreseeable future.
Unemployment rates have been increasing throughout 2020 due to the health pandemic and the job market is looking increasingly challenging, especially with the government's furlough scheme due to end in March, at which time companies may be forced to make redundancies. So, it is going to be harder for a lot of people to get their own residential mortgage than it would have been a year ago before the impact of Covid-19 took hold.
Is a UK Property Crash Likely?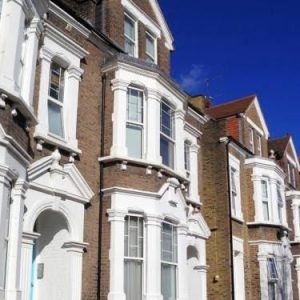 Initially, a lot of property experts were expecting a significant crash after the mini-boom after lockdown, when sales started to go through again. The introduction of the stamp duty holiday has helped the property market to stay buoyant, with lots of sales going through but when the stamp duty holiday ends, sales are likely to slow down at this point.
However, with the Covid-19 vaccine having started to be rolled out, there is a more positive expectation for the property market for 2021 and beyond, so investing now should not see any drastic house value crashes. Property investment is most successful for those looking for long-term investments, so as long as there is the demand to live in rented properties, buying an investment property in the UK is still a very attractive opportunity right now.
Student Housing Demand
Landlords, and potential landlords, have been wary about the impact of Covid-19 on students applying for courses and living in student housing. Perhaps surprisingly, there was an increase in the number of UCAS applications for undergraduate courses for the academic year of 2020/21.
Experience the Insider community that takes your international lifestyle to the next level. Download your FREE guide
"18 Steps to Implementing Your Plan B" instantly!
When universities re-opened in September and October, the UK news was filled with updates regarding the high numbers of Covid-19 infections throughout the student population. Many students also complained about paying course fees when much of their course had to be delivered online.
Universities have been worrying about the impact on applications for the next academic year but with the vaccine expected to be available for the majority of the UK population before the new term, this should give students confidence in the university experience they will receive in the next academic year.
Another interesting factor regarding student applications is that there was a 9% increase in international student applications in 2020, as announced by UCAS. So, student applications were actually at an all-time high, despite the UK lockdown and with so many foreign students looking to study at UK universities, demand for student accommodation should remain high.
The impact of Brexit on students
There was a noticeable drop in EU undergraduates for 2020-21, which was largely attributed to the uncertainty of Brexit. As of 1 January 2021, students from the EU will require a study visa to attend a university in the UK, which could result in lower numbers of students coming from the EU this academic year. However, the number of students coming from China, India, the US, Hong Kong, Malaysia, and many other non-EU countries has been rising in recent years.
This gives confidence to Overseas Landlords & Property Investors who are looking at renting the property out to students and now that the vaccine has started to be rolled out to the UK population and also around the world, this should provide additional confidence that there will be a lot of demand for student accommodation for the foreseeable future. The UK remains a very attractive option for international students, with many UK universities having very good reputations around the world.
Demand for UK Rental Properties
We mentioned earlier that stricter lending criteria will be a barrier for many people who were hoping to get onto the property ladder in the near future. The UK mortgage industry had to adapt quickly to take into account the impact of furlough arrangements, where potential borrowers had their salary reduced by 20%.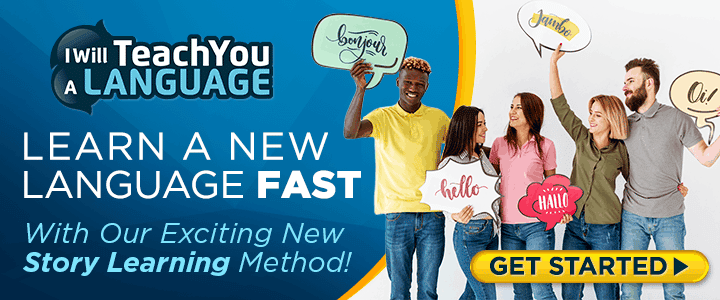 Mortgage Lenders adjusted their criteria to manage the risks of furloughed workers not being able to afford their mortgage payments and also to try and mitigate the risk of many furloughed workers later being made redundant.
Mortgage lenders have also had to provide paid holidays to their current mortgage holders, as directed to do by the government, so lenders have had a lot of new challenges to face in 2020 and are constantly working on setting out the best approach to lending criteria going forward.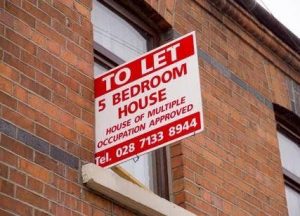 The Bank of England revealed in August that the number of mortgage approvals in 2020 stood at 418,000 compared to 524,000 for the same period in the year previous. It is expected that the higher levels of unemployment and other economical factors in the UK will result in a reduction of approved mortgages in 2021.
This scenario can be advantageous for Expat & Foreign Property Investors because mortgage lenders will be looking to lend to applicants that are more likely to be able to afford to pay their mortgage. Unlike many industries such as hospitality that has been devasted by lockdown restrictions, property investors will often be deemed to be lower risk to lenders, as they have financial stability and different income streams.
UK Mortgages for Expat or Foreign Investors
While many mortgage lenders are tightening their lending criteria, using a Specialist Expat or Foreign Investor Mortgage Broker will help to find a good mortgage deal that will enable investors to expand their property portfolio in the UK.
Expat Mortgages UK is a whole-of-market broker that has access to every single mortgage deal on the market, which enables us to find our clients the best possible deal at the most attractive interest rate. Our experience and specialism in this sector also bring benefits such as working through the challenges of being a non-UK resident.
We work with a wide range of property investors from around the world and even if they have little or no UK credit history and their income is in foreign currency, we are still able to find the right mortgage solution to help them to succeed in buying UK investment or residential properties.
Foreign investors often struggle to obtain mortgages in the UK but at Expat Mortgages UK, we work with lenders who will take on this risk and we will help you to complete the application so that it goes as smoothly as possible.
Our expertise will also help to ensure there are no unnecessary delays that can result in missing out on a property, so contact us today and we can get started on your foreign investor mortgage application.
"To encourage you to save as much as possible, we'd like to offer you 2 FREE Gifts:
             100% FREE Mortgage Review
             20% off any potential broker fees
This offer is only valid until 1st April, so don't delay, and get in touch today quoting code "RNExp1".
To find out more about how we can assist you with your ExpatMortgage requirements, please contact Ron at r.neish@cfnuk.com

An independent & whole-of-market Residential & Buy-to-Let Mortgage Broker for Expats & Overseas Property Investors. As a specialist division of Commercial Finance Network, we are directly authorised and regulated by the Financial Conduct Authority Reference 796413, which can be viewed on the register at FCA or by contacting the FCA.

Like Our Articles?
Then make sure to check out our Bookstore... we have titles packed full of premium offshore intel. Instant Download - Print off for your private library before the government demands we take these down!