Know Your Residency Options: Austria
For those looking to live abroad outside of the U.S., Austria is very attractive. Economic stability, a clean and safe environment, and solid infrastructure are among the features that are drawing expats from all around the world.
The German-influenced country is rich with hiking and skiing opportunities, festivals, art, a unique culture, literature, cuisine, music, and more. Located right in the middle of Europe, Austria is a great place to begin your journey of exploring Europe. Whether you are looking for adventure or just a place to vacation, Austria has something for you.
If you are just taking a short trip to the country, you will need a visa. If your trip is longer than 6 months but with no plans of settling, you will need a stay permit (Aufenthaltserlaubnis) for those working or studying abroad in Austria. A residence permit (Niederlassungsnachweis) is for those looking to settle in the country.
Why Choose Austrian Residency?
If the culture, safe environment, and infrastructure aren't reason enough, here are a few more reasons to seek residency abroad in Austria:
Austrian residency gives you visa-free access to the 26 Schengen countries, 22 of which are in the EU.

You aren't required to stay in Austria for a particular amount of time.

After 10 years of residency, citizenship is available.

There is no prior residency required for the citizenship by investment option
For citizens of countries that are not a member of the EU, EEA, or are non-Swiss nationals, entrance to Austria requires an entry visa. If your intended stay is longer than 6 months, a residency visa is required.
Residency Permits
There are a few different kinds of residency visas, depending on your reason for visiting. Some of the options are listed below. 
Very Highly Skilled Permit

This permit is for highly qualified individuals looking to enter Austria for employment purposes. To qualify, you must possess a degree or similar qualification and your work must be of significant importance for the employer or area. Your work must have the potential to create jobs for locals and you must bring investment capital to the country.
The Self-Employed Key Workers Permit
For those who seek to create a business in Austria on the condition that the business creates macroeconomic benefit.
Long-Term Resident EU
This is issued to foreigners who have had the right to stay in Austria for the last 5 years.
Settlement Permit Without Gainful Employment

This permit is for retired persons in Austria or financially independent individuals.
Family Reunification
For family members of resident permit holders who seek to reside in Austria for more than 6 months. There is a strict immigration quota, however, so it may take a couple of years for your family to join you.
"Key Manager" Residency
There is also a category of residency called "Key Manager," which means you have been appointed a manager of an Austria-based company. The minimum monthly salary for this category is €2,500.  
Experience the Insider community that takes your international lifestyle to the next level. Download your FREE guide
"18 Steps to Implementing Your Plan B" instantly!
You will need to apply for your permit before entering Austria.
For each of these permits, you will need to fill out the standard documents that will be translated into the German language. You will also be required to present a copy of your passport, birth certificate, a certificate showing a clean criminal record, and a German language certificate.
Handpicked Related Content: 6 Countries Where It's Easy To Get A Residency Visa
Citizenship In Austria
In the event that you obtain Austrian citizenship, you will be permitted to live and work abroad in Austria as well as anywhere in the European Union and Switzerland.
Austria is ranked highly among the world's strongest passports, allowing visa-free travel to many countries, including the U.S. under the Austrian Citizenship Act, citizens, and family members enjoy full citizenship for life, which can be passed onto future generations.
Along with the standard documentation needed for residency, citizenship also requires a comprehensive CV and business background information.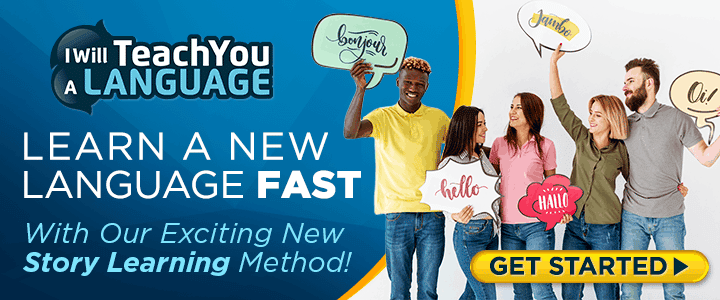 The process takes roughly 24-36 months. After citizenship is granted, you can immediately apply for a passport, which is issued within a few days.
Citizenship-By-Investment
Applicants are required to invest actively in the Austrian economy through a joint venture or joint investment in a business that creates jobs or new export sales. Passive investments in government bonds, real estate, etc. will not grant you citizenship.
There isn't a minimum investment requirement, but generally to be approved, an amount of at least €2,000,000 is needed. One important aspect of the investment is that the government will see your contribution as more of a donation rather than an investment. You will not be able to withdraw the investment at any point in the future.
Handpicked Related Content: Invest In Austria
Conclusion
Is leaving your home country for a new country a priority of yours? Do you wish you knew how, but don't? Then here is a great article for you to read. It can help you understand a little bit about Citizenship-By-Investment programs around the world. For more information on the CBI programs, please contact our office HERE.
I hope you enjoyed reading this article: Know Your Residency Options: Austria.
Here is probably the most extensive ebook on Everything You Ever Wanted To Know About Eliminating Your Taxes, Protecting Your Assets And Regaining Privacy Over Your Life And Investments. It is called The Ultimate Guide To Going Offshore. 

Like Our Articles?
Then make sure to check out our Bookstore... we have titles packed full of premium offshore intel. Instant Download - Print off for your private library before the government demands we take these down!